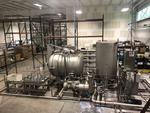 2016 LORIS BELLINI RBNO-I 1400/1000 DYE SYSTEM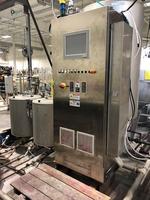 2016 LORIS BELLINI RBNO-I 1400/1000 DYE SYSTEM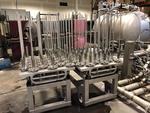 MATERIAL CARRIERS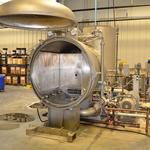 2016 LORIS BELLINI RBNO-I 1400/1000 DYE SYSTEM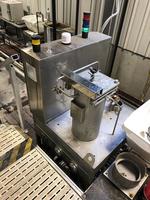 2016 LORIS BELLINI RBNV 270/1320 SMALL BATCH DYE MACHINE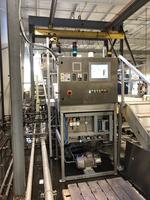 2016 LORIS BELLINI RBNV 270/1320 SMALL BATCH DYE MACHINE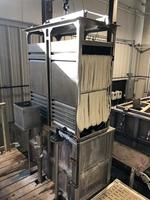 ILMA 238-GAL SKEIN DYEING TANK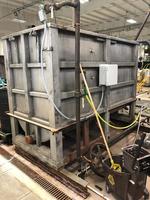 KWG 1,026-GAL SKEIN DYEING TANK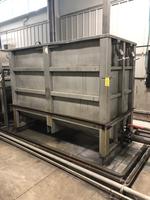 KWG 1,026-GAL SKEIN DYEING TANK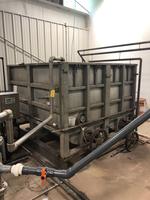 KWG 400 CM 2,052-GALLON SKEIN DYEING TANK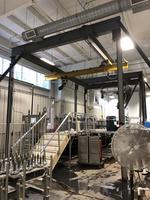 FREE STANDING OVERHEAD BRIDGE CRANE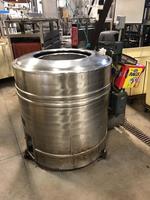 TROY LAUNDRY MACHINERY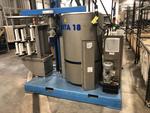 2016 BERTA 18T.E. HYDROEXTRACTOR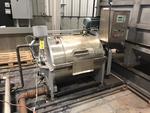 2016 TONG YANG GXF-30 WASHING & DYEING MACHINE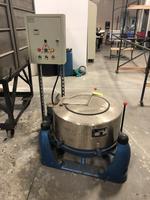 2016 TONG YANG SS752-600 SPIN-DRIER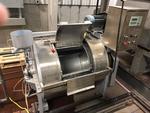 2016 TONG YANG GXF-30 WASHING & DYEING MACHINE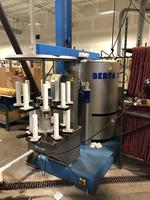 2016 BERTA 18T.E. HYDROEXTRACTOR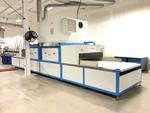 2015 RF SYSTEMS, TD40A DRYER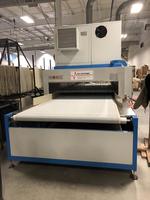 2015 RF SYSTEMS, TD40A DRYER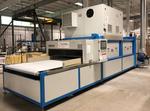 2015 RF SYSTEMS, TD40A DRYER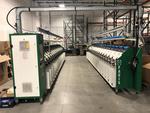 2016 FADIS MODEL SINCRO FC RC 410 36-SPINDLE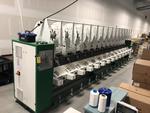 2016 FADIS MODEL SINCRO D SW 510 WINDER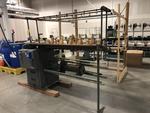 J&B SINGLE-ARM SKEIN WINDING MACHINE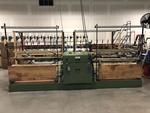 CROON & LUCKE DUAL-ARM SKEIN WINDING MACHINE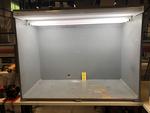 COLOR ASSESSMENT CABINET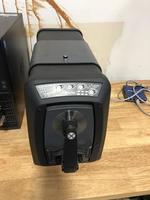 2016 X-RITE SPECTROPHOTOMETER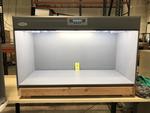 2015 VERVIDE COLOR ASSESSMENT CABINET

2012 FULTON ISC 60 NAT GAS STEAM BOILER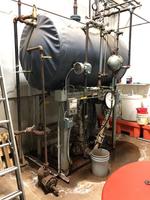 ZER-O-PAC DEAERATING SYSTEM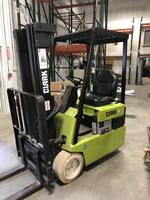 1996 CLARK TM15S ELECTRIC FORKLIFT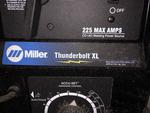 MILLER THUNDERBOLT XL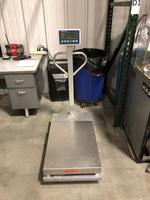 MOBILE HEAVY DUTY BENCH SCALE & CART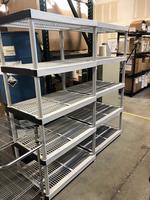 PLASTIC STORAGE SHELVING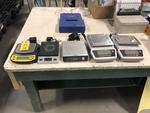 PLATFORM SCALE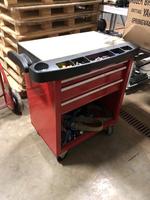 CRAFTSMAN PROJECT CENTER CART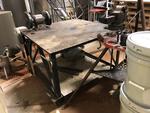 VISE & FAB TABLE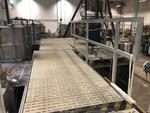 133-BIN STORAGE CABINET & CONTENTS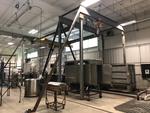 48-BIN STORAGE CABINET & CONTENTS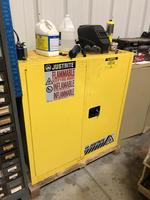 FLAMMABLE STORAGE CABINET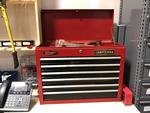 CRAFTSMAN 6-DRAWER TOOL CHEST & CONTENTS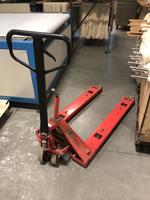 HYDRAULIC PALLET JACK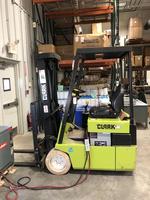 1996 CLARK TM15S ELECTRIC FORKLIFT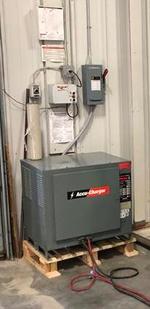 ACCU-CHARGER BATTERY CHARGER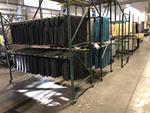 (17) CUSTOM DRYING RACKS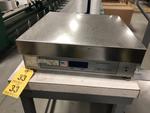 DIGITAL SCALE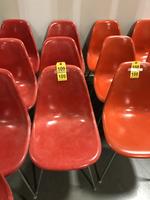 VINTAGE HERMAN MILLER/EAMES MOLDED STACK CHAIRS
Click an image for an enlarged version.


Auction 19-117
Secured Party's Sale By
PUBLIC TIMED ONLINE AUCTION 19-117
*************************************************
DYE HOUSE & SUPPORT EQUIPMENT ~ HI-LIGHTS INCLUDE: 2016 LORIS BELLINI HORIZONTAL DYEING SYSTEM - 2016 LORIS BELLINI SAMPLE DYE MACHINE - 2015 RF SYSTEMS DRYER - 2016 FADIS WINDING EQUIPMENT - 2016 BERTA 18 HYDROEXTRACTOR - (6) SKEIN DYEING TANKS - CRANE SYSTEM - 60HP FULTON BOILER *************************************************
NOTE: BIDDING HAS BEEN EXTENDED!
ONLINE BIDDING ENDS: FRI, JUNE 28, 2019, 1PM
*************************************************
RE: ASSETS OF MAINE DYE & TEXTILES (LOCATION CLOSED)
*************************************************
PREVIEW: BY APPOINTMENT. LOCATION: 34 SPRING HILL RD., SACO, ME



YOU MUST LOG ON TO PROXIBID.COM TO BID AT THIS SALE. CLICK ON PROXIBID LOGO ABOVE.

ASSETS WILL BE OFFERED IN THE ENTIRETY & ON A PIECEMEAL BASIS. THE ENTIRETY BID WILL END BEFORE THE PIECEMEAL BIDS START CLOSING.

ASSET LISTING:
DYE HOUSE EQUIPMENT:
- 2016 LORIS BELLINI HORIZONTAL HIGH TEMP, HIGH PRESSURE DYEING SYSTEM, MODEL RBNO-I 1400/1000 S/N: 161020, LOAD CAPACITY 245-80 KG. NYLON PACKAGES 10"-2.5 KG. WEIGHT, DYE AUTOCLAVE, LEONARDO PC 600/1 PROCESS CONTROLLER, STAINLESS STEEL CONTROL CABINET, CIRCULATION PUMPS, AIR COMPRESSOR, DYNAMIC HYDROEXTRACTION DEVICE, AUTO HIGH TEMP LIQUOR DRAIN SYSTEM, COLOUR KITCHEN PLANT W/ (2) PREP TANKS, AUTO LINEAR/EXPONENTIAL DOSING SYSTEM, AUTO LIQUOR PREP/RECOVERY PLANT, PULSE RINSING/WASHING DEVICE, LOADER TROLLEY, (2) DYEING CARRIERS FOR YARN PACKS 33-SPINDLE.
- 2016 LORIS BELLINI AUTOMATIC SMALL BATCH DYE MACHINE, MODEL RBNV 270/1320, S/N: 161030, LOAD CAPACITY 10-5KG. NYLON PACKAGES 10"-2.5 KG. WEIGHT, LEONARDO PC 600/1 PROCESS CONTROLLER, STAINLESS STEEL CONTROL CABINET,, CIRCULATION PUMP. LAB YARN DYEING MACHINE FOR LABORATORY PURPOSE AND SMALL LOTS OF YARN.
- 1962 ILMA 194-GALLON SKEIN DYEING TANK & MOTOR, T/FM/19, S/N: 4927
- 1979 ILMA 238-GALLON SKEIN DYEING TANK & MOTOR, T/FM/33, S/N: 4284
- 1962 ILMA 194-GALLON SKEIN DYEING TANK & MOTOR, T/FM/19, S/N: 1623
- KWG MODEL 200-DUO-FLO 1,026-GALLON SKEIN DYEING TANK, MOTOR, S/N: M-5646
- 1962 KWG MODEL 200-DUO-FLO 1,026-GALLON SKEIN DYEING TANK & MOTOR, S/N: M-5467
- KWG 400 CM 2,052-GALLON SKEIN DYEING TANK & MOTOR, S/N: M-5169
- FREE STANDING OVERHEAD BRIDGE CRANE STRUCTURE W/ TWIN CITY MONORAIL 1-TON BRIDGE CRANE AND BUDGIT 1-TON ELECTRIC CHAIN HOIST, 2-TON ELECTRIC CHAIN HOIST. (3) ELEVATED ALUMINUM PLATFORMS, STAIRS
- ADVANCED DYEING SOLUTIONS ROACHES RO200E PYROTEC 3 INFRA-RED DYE MACHINE S/N: 20222, W/ HOTPLATE
- 2016 DETTIN BERTA 18T.E. CENTRIFUGAL HYDROEXTRACTOR, STAINLESS STEEL, FOR PACKAGE YARN, S/N: B16040
- 2016 TONG YANG INDUSTRIAL WASHING & DYEING MACHINE MODEL GXF-30, 3-HP., S/N: 0227
- 2016 TONG YANG SS752-600 INDUSTRIAL SPIN DRIER, , 3HP, 60HZ, S/N: 2016 0228
- TROY LAUNDRY MACHINERY 30" TOP LOAD STAINLESS STEEL CENTRIFUGAL EXTRACTOR, S/N: ZA-29630-3
- CISSELL MANUFACTURING HD5051 COMMERCIAL STEAM DRYER, 1PH, FRONT LOAD (NOT INSTALLED)
WINDING/FINISHING EQUIPMENT:
- 2015 RF SYSTEMS, MODEL TD40A RADIO FREQUENCY DRYER S/N: 15/38
- 2016 FADIS MODEL SINCRO FC RC 410 36-SPINDLE, 410 WINDING PITCH, SOFT WINDING-REWINDING MACHINE, S/N: RN000584, AIR COMPRESSOR
- 2016 FADIS MODEL SINCRO D SW 510 15-SPINDLE, 510 WINDING PITCH, HANK TO CONE WINDING MACHINE, S/N: RD000117
- 2016 MESDAN MODEL JOINTAIR® 110R YARN SPLICER W/ TRACK
- CROON & LUCKE DUAL-ARM SKEIN WINDING MACHINE, S/N: 6897
- J&B SINGLE-ARM SKEIN WINDING MACHINE
- TWISTING TABLE, 92" X 48", 2-STATION

LAB & TEST EQUIPMENT:
- 2016 X-RITE MODEL CI7800 CIA-00-B1 BENCH TOP SPECTROPHOTOMETER, S/N: 001262 W/ SOFTWARE
- 2015 VERVIDE SEE IN TRUTH VISUAL & DIGITAL COLOR ASSESSMENT CABINET, MODEL CAC120, S/N: E12150-01
- SHOP BUILT COLOR ASSESSMENT CABINET
- OHAUS TRIPLE BEAM BALANCE SCALE, 2610G
- CAS MODEL SC25P COUNTING SCALE
- (2) SARTORIUS SCALES, PRACTUM2102-1S

BOILER ROOM EQUIPMENT:
- 2012 FULTON MODEL ISC 60 NATURAL GAS FUEL-FIRED STEAM BOILER. 60HP, 230-VOLTS, 3-PH, BOILER # PV610KK, NATIONAL BOARD # 114459 W/ 2012 FULTON BLOW-OFF SEPARATOR, MODEL F-75, 40.8-GALLON
- BFS INDUSTRIES, ZER-O-PAC MODEL 3.5-20D DUPLEX DEAERATING SYSTEM, S/N: 82-1564

MATERIAL HANDLING EQUIPMENT - FORKLIFT:
- CLARK TM15S ELECTRIC CLARKLIFT FORK TRUCK, SIDE-SHIFTER, 188" 3-STAGE MAST, 2,475-LB. CAPACITY, CUSHION TIRE, 7,062 HOURS, S/N: TM24710629091FB
- ACCU-CHARGER BATTERY CHARGER, AC2000/CDAC, 208/240/480-VOLT
- PALLET RACKING: (21) GREEN UPRIGHTS, 16'H X 42"D, (62) ORANGE CROSS BEAMS, 8'4", (62) GRID DECKS, 48" X 42"
- ULINE POLY STRAPPING TOOLS & CART
-(5) ASSORTED SIZE 4-WHEEL MOVING DOLLIES
- 2-WHEEL HAND CART
- ROL-LIFT 4,500-LB. HYDRAULIC PALLET JACK, S/N: 129968
- METTLER TOLEDO MODEL BBA231-3BC300A/W MOBILE HEAVY DUTY BENCH SCALE, 600-LB. CAPACITY, W/ MODEL IND231 BATTERY OPERATED SCALE TERMINAL, MOBILE CART.
- HYDRAULIC PALLET JACK
- PLASTIC SHOP CART
- STEEL SHOP CART
- ALUMINUM SHOP CART/LADDER - GC
- (17) CUSTOM BUILT DRYING RACKS 8'W X 88"H X 36"D, 2-TIER,(9) W/WHEELS,(8) W/O
- (11) HARD-SIDE BINS
- (13) SOFT-SIDE BINS
- (5) RUBBERMAID BRUTE WASTE CANS W/ DOLLIES
- (3) RUBBERMAID PLASTIC SHOP CARTS
- 4' ROLLING STOCK LADDER, GREY
- 4' ROLLING STOCK LADDER, YELLOW
- (6) SECTIONS OF LD STORAGE SHELVING, 78"H X 36"W X 24"D, 4-SHELF, GRID DECKING
- (2) 90-BIN 2-SIDED METAL STORAGE RACKS, 99"H X 24"D X 271"W

REMOVAL: REMOVAL WILL BEGIN ON MONDAY, JULY 1ST THROUGH WEDNESDAY, JULY 3RD FROM 8AM-4PM EACH DAY. ALL SMALL MACHINERY, MATERIAL HANDLING, LAB, SHOP OFFICE AND SUPPORT EQUIPMENT MUST BE REMOVED WITHIN THIS TIME FRAME. ADDITIONAL TIME FOR RIGGING OF LARGER ITEMS WILL BE SCHEDULED WITH THE WINNING BIDDERS.

RIGGING: INDIVIDUAL PURCHASERS AND COMPANIES CONDUCTING THEIR OWN RIGGING MUST PROVIDE EVIDENCE OF AUTO INSURANCE, WORKERS COMPENSATION INSURANCE AND A CERTIFICATE OF LIABILITY INSURANCE WITH A MINIMUM OF $1,000,000 GENERAL LIABILITY TO CONDUCT ANY RIGGING ONSITE. It is the purchaser's responsibility to provide to the auctioneer the proof of liability insurance. Additional insured will be required on the certificate of insurance.

DISCONNECTS: Purchaser is responsible for all disconnects. Disconnects are to be performed within the guidelines of industry-accepted standards and are to be performed by a qualified, licensed technician. Any disconnect will be conducted in observance of current guidelines, statues, laws, and policies of the federal, state, and local agencies and/or other governing parties.

DAMAGES: Buyer does hereby indemnify and hold harmless Auctioneer and Sellers from any and all damages and claims of any type whatsoever, caused during the auction or arising out of the auction, or by the removal of the merchandise purchased. Buyer will be held responsible for any damage Buyer may create to the real property, other merchandise at the sale, or parties during the removal process. The Buyer, whether acting as principal, agent, officer or director of a company or otherwise, in any capacity whatsoever, and the company Buyer represents, both jointly and severally agrees to indemnify and save harmless Auctioneer and Seller and their employees, agents, and attorneys, and real property owner from any and all actions, causes of action, suits, damages, costs, and losses of any nature, including injury and death, arising from the purchase or use of any merchandise, or the attendance or participation of Bidder, his/her agents or employees, at the auction and/or on the auction site whether before, during, or after the auction.
TERMS: Valid credit card required to bid. Payment will be by Cash, Certified US Funds, Visa/MC, Bank Check, Wire Transfer. Buyer to pay all wire transfer fees. 15% Buyer's Premium. Purchaser responsible for all costs associated with removal and disconnects of items purchased. For more information call (207) 885-5100 and request auction number 19-117. Richard J. Keenan #236. Our 47th Year & 8,040th Auction.