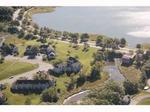 Click an image for an enlarged version.


Auction 08-104
Real Estate Foreclosure Auction 08-104
(13) Residential Condominium Units
BACK COVE ESTATES
67 Ocean Avenue, Portland, Maine

AUCTION DATE: Thursday, July 17, 2008 at 6PM ~ On Premises

PREVIEW DATES: Wednesday, July 2, 2008 from 4-7PM
Wednesday, July 9, 2008 from 4-7PM
Day of sale from 4-6PM

Auctioneerís Note: Back Cove Estates is one of the most beautiful and conveniently located residential condominium complexes found in the City of Portland. The private 13-acre site has views of Back Cove, Fall & Berry Brooks, and the Portland City skyline. Residents can enjoy the Baxter Boulevard Recreational Path (Back Cove Trail), nearby Payson Park and quick access to in-town Portland and the Old Port. We invite you to attend one of the scheduled previews and tour the units and grounds. This exciting event will provide you with an excellent opportunity to purchase a unit at one of Portlandís best locations, at auction prices!

Units: The auction consists of (13) residential condominium units. There are (11) 2-bedroom, 1 to 1.5 bath townhouse units, (1) 3-bedroom, 2 bath townhouse unit, and (1) 2-bedroom, 1 bath ranch style unit. The units range in size from 864+/- sf to 1,057+/- sf and one double unit containing 1,728+/- sf. Both finished and unfinished units are available with some of the finished units having recent upgrades including granite, tile, new kitchens, and flooring. All units have a deck or patio, exterior storage closet, 2 parking spaces, and w/d hook-ups. Pets are allowed. Reference the City of Portland Tax Map 156.



View Larger Map

Directions: From the North - Washington Ave. (Rt. 26) to Ocean Ave. (Rt. 9) to property on the left. From the South - Forest Ave. (Rt. 302) to Ocean Ave. (Rt. 9) to property on the right.

Terms: A $10,000 deposit to bid per unit (non-refundable as to the highest bidder) in CASH or CERTIFIED U.S. FUNDS made payable to the Keenan Auction Company, with the balance due and payable within 45 days of the public sale. The property will be sold by public auction subject to all outstanding municipal assessments. Conveyance of the property will be by release deed. All other terms will be announced at the public sale. For a Property Information Package containing legal and bidding documents, visit KeenanAuction.com or call Auctioneerís office at (207) 885-5100 and request auction number 08-104. Richard Keenan #236. Our 36th year and 5,059th Auction.

Broker Participation Available

Property Information Package Available

Condominium Declaration, By-Laws, Rules & Regulations, 2008 Condominium Budget, Transition Report, Specimen Title Insurance Policy and 2008 Back Cove Estates Financial Statements Package Available

Click on the Property Information button below to view condominium information.