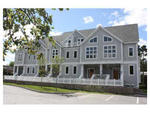 Front View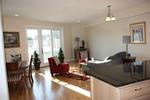 Unit #4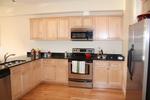 Unit #4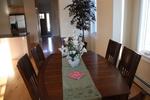 Unit #4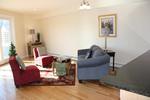 Unit #4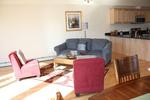 Unit #4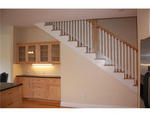 Unit #4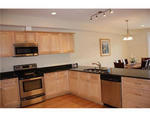 Unit #4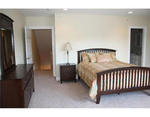 Unit #4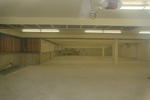 Underground Garage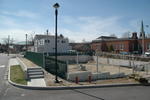 Pad Site - Development Rights

ABSOLUTE*
Real Estate Auction 11-120
(5) Luxury Condominiums &
Development Rights
Terrace Place Condominiums
Abbey Road, Brunswick, Maine
Saturday, June 4, 2011 at 11AM On Premises
Auctioneer's Note: The Terrace Place Condominiums are located in Historic Brunswick, Maine within walking distance to downtown shops, restaurants, theaters, art galleries and Bowdoin College. The Abbey Road project offers a convenient location and a quaint sophisticated atmosphere. The (5) newly built townhouse unit's range from 2,565+/- to 2,667+/- SF and feature quality construction with 3-bedrooms and 4-baths. The (5) finished units will be offered individually on Buyer's Choice with *(3) units selling at Absolute Auction Subject To Bank Authorized Credit Bid. The remaining units and development rights to construct 3 additional units will be offered with reserve, subject to the Seller's confirmation. This is an excellent opportunity to purchase a luxury condominium at auction pricing. Visit Keenanauction.com to view the many photos and to obtain an auction property information package. Online Bidding Available.
Individual Finished Units 4, 5, 6, 7 & 8 (11, 13, 15, 17 & 19 Abbey Rd.): Each unit is designed with an open concept first floor living space that has a gourmet kitchen with granite countertops and maple cabinets. The living and dining area is spacious and opens onto a private deck. The second level is accessed by an open hardwood stairway and there is a space option for an elevator. This level contains the master bedroom with walk-in closets, master bath, deck and a den. The third level contains 2 large bedrooms and a bath. The basement to the complex houses an underground heated parking garage with 2 spaces per unit and access to the individual units. Other features include hardwood floors, basement space for finishing or storage and covered entry porches. Reference the Town of Brunswick Tax Map U13, Lots 95-4 thru 8. Deposit to Bid - $20,000 per unit.
Development Rights For Units 1, 2 & 3 (unfinished): The development rights to construct 3 additional units as referenced in the Declaration Of Terrace Place Condominiums Recorded in the Cumberland County Registry of Deed Book 25566, Page 1 and the plat of the land and plans of the units recorded in said Registry of Deeds in Plan Book 207, Pages 651 & 652, and the First Amendment To Declaration Of Terrace Place Condominiums recorded in said Registry Of Deeds in Book 27733, Book 204. The development site is located adjacent to, but detached from the existing building that contains the 5 completed units. Reference the Town of Brunswick Tax Map U13, Lots 1 thru 3. Deposit to Bid - $10,000.
Previews: May 21st, 22nd, 27th & June 3rd from 10AM-2PM & Day of Sale Starting at 9AM
Directions: From I-295 north, take the Brunswick exit 28, follow US Route 1 (Pleasant St.) north. At the light where Rt. 1 branches left, keep straight on Pleasant St. and follow to Abbey Lane on the left next to Provisions.
Terms: Above deposits in CASH or CERTIFIED U.S. FUNDS, made payable to the Keenan Auction Company (deposited with the Auctioneer as a qualification to bid), increased to 10% of the purchase price day of sale with personal/company check, with balance due and payable within 45 days from date of auction. A 10% Buyer's Premium. For a Property Information Package containing additional terms and conditions, visit KeenanAuction.com or call (207) 885-5100 and request by auction number. Richard Keenan #236. Our 39th year and 5,736th Auction.
Broker Participation Program Available
Auction is being conducted in cooperation with Welcome Home Realty, 55 Harpswell Road, Brunswick, ME 04011 (207) 725-5502 WelcomeHomeRealtyInc.com
Property Information Package Available
Click on the Property Information Button Below