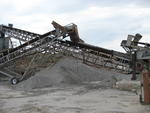 Radial Stacking Conveyors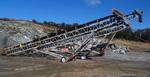 Radial Stacking Conveyors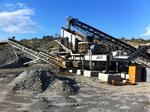 2004 CrushKing 48in Cone Crusher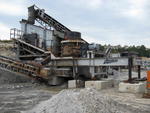 2004 CrushKing 48in Cone Crusher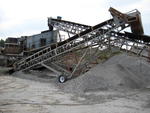 Radial Stacking Conveyors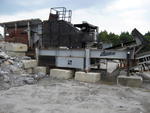 2004 CrushKing 24 x 36 Jaw Plant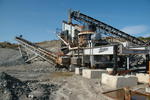 2004 CrushKing 48in Cone Crusher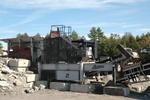 2004 CrushKing Jaw Crusher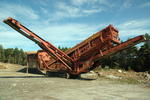 2004 Extec S5 Crawler Mounted Screening Plant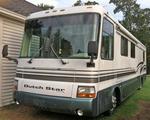 1998 Newmar Dutch Star Class A MotorHome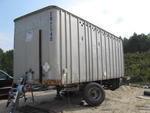 Trailer for Cat Genset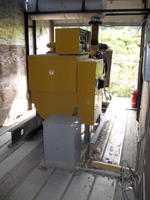 Caterpillar 225Kw Diesel Genset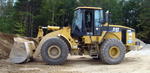 2004 Caterpillar 966G II wheel loader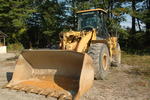 2004 Caterpillar 950G II wheel loader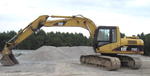 2005 Caterpillar 315CL Hydraulic Excavator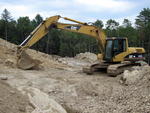 2001 Caterpillar 320CL Hydraulic Excavator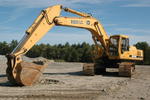 1993 John Deere 892ELC Hydraulic Excavator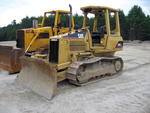 2005 Caterpillar D3GXL Crawler Dozer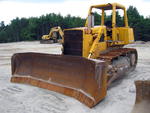 1980 John Deere 850D Crawler Dozer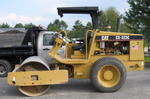 2006 Caterpillar CS323C roller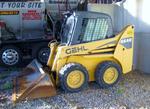 2004 Gehl SL4640 Skid Steer Loader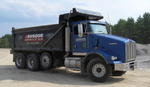 2006 Kenworth T800 tri-ax1e dump truck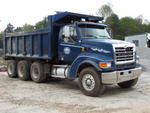 2000 Sterling LT9511 tri-axle dump truck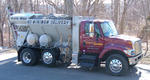 2003 Int'l 4900 Elkin Mobile Mixer Truck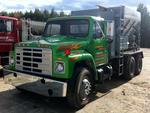 1988 Int'l. S1954 w/ Elkin 7yd Mobile Mixer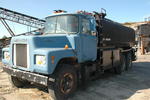 Mack Water Truck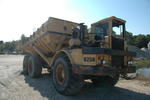 Cat D250 Off-Road Dump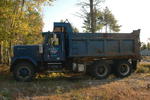 1985 GMC General tandem axle dump truck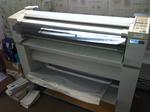 Xerox 3001 Wide Format Printer


Custom Trailer 20-ton equipment trailer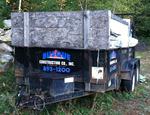 1999 Bri-Mar 6x15 Dump Trailer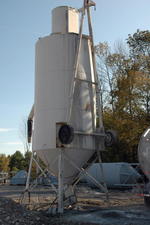 Concrete Silo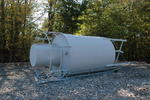 Concrete Silo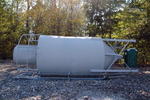 Concrete Silo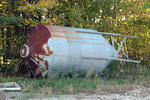 Concrete Silo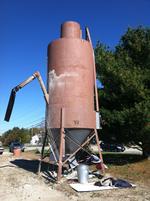 Cement Silo - Westbrook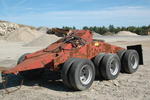 Oldbury T9810, tri-axle, Transport Bogies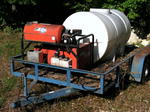 Portable Steam Cleaner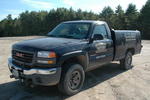 2006 GMC Sierra SLE 3500 4wd service truck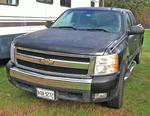 2008 Chevrolet Silverado Z71 4wd Ext Cab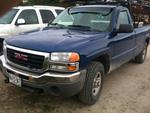 2003 GMC Sierra 1500 4wd plow truck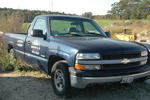 2001 Chevrolet Silverado 1500 2wd pickup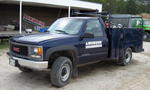 1999 GMC Sierra SL 4wd 2500 service truck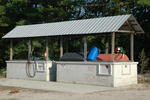 (2) Fuel Tanks - Gravel Pit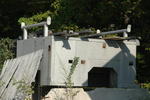 Service Body - Gravel Pit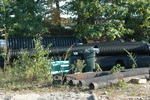 Culvert & Misc. Pipe - Gravel Pit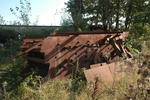 Jaw Crusher - Gravel Pit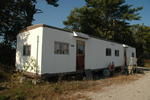 Job Site Office Trailer - Gravel Pit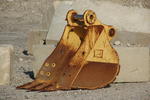 Digging Bucket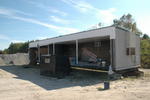 12' x 64' Open Side Storage Trailer

Auction 11-292E
ESTATE AUCTION 11-292
LATE MODEL CAT WHEEL LOADERS - EXCAVATORS - CRAWLER DOZERS - DUMP TRUCKS - LATE MODEL AGGREGATE EQUIPMENT: CRUSHING PLANTS - TRACK SCREEN - RADIAL CONVEYORS – CAT 225KW GENSET – ROLLER – SKID STEER - MOBILE MIX CONCRETE TRUCKS
RE: BUSQUE CONSTRUCTION, INC.
BUSQUE QUARRY, CORNER OF RT. 302 & NASH RD., WINDHAM, ME
THURSDAY, NOVEMBER 10, 2011 AT 9AM

PLEASE NOTE: The Busque Quarry & Gravel Pit will be auctioned at 9AM. The Equipment Auction will start at 10AM.

NOTICE: Additional Preview of the 1998 Motorhome will be held on Friday, November 4th from 12PM to 2PM.



AGGREGATE EQUIPMENT - CAT GENSET
- 2004 CrushKing Portable 24 x 36 Jaw Plant s/n: CT24X36-214 with 40" x 16' Grizzly Feeder, Bypass Chute under Grizzly Feeder, 36" x 25' Under Crusher Front Discharge Conveyor, John Deere Model 6081HF070HL 4-cylinder diesel.
- 2004 CrushKing Portable 48" Cone Crushing Plant, s/n: TIH6163-042 with 36" x 15' Crusher Side Conveyor, 6' x 16' Deck Inclined Screen, 48" x 25' Under Screen Discharge Conveyor.
- 2004 Extec S5 Crawler Mounted Screening Plant, Deutz 4-cylinder diesel, Hours: 4,193, s/n: 8757 (2) 5' x 8' High Capacity Double Deck Screens on Hydraulic Tipping Grizzly, 14 cu. yd. Feed Hopper, 42" Under Feeder Conveyor, Twin 27" Product Stock Piling Fold-A-Way Conveyors, 48" Under Screen Stock Piling Conveyor.
- 36" x 65' Radial Stacking Conveyor w/ 24" wide belt, electric drive
- 42" x 42' Radial Stacking Conveyor w/ 30" wide belt, electric drive
- (2) 36" x 50' Radial Stacking Conveyors w/ 24" wide belt, electric drive
- 2003 Caterpillar Model SR4B, 225KW diesel generator set, 3306 diesel, 281Kva, 3-phase, 12-wire, 480-volt, 340 amp, w/ associated switch gear, single axle pup trailer, Hours: 4,218, s/n: 7YR02948



CONSTRUCTION EQUIPMENT
- 2004 Caterpillar Model 966G II wheel loader, Hours: 10,138, s/n: ANZ00892
- 2004 Caterpillar Model 950G II wheel loader, Hours: 11,987, s/n: AXX00628
- 2005 Caterpillar Model 315CL Hydraulic Excavator, M312 Quick Coupler, Plumbed, 36" digging bucket, Hours: 5,240, s/n: CJC02788
- 2001 Caterpillar Model 320CL Hydraulic Excavator, Hours: 10,423, s/n: ANB01214;
- 1993 John Deere Model 892ELC Hydraulic Excavator, Hours: 11,735, s/n: FF892EX007334
- 2005 Caterpillar Model D3GXL Crawler Dozer, Cat 3406 diesel, 6-way blade, OROPS, Hours: 2,256, s/n: JMHOl724
- 1980 John Deere Model 850D Crawler Dozer, OROPS, Hours: 4,002, s/n: 357132T
- 2006 Caterpillar Model CS323C smooth drum roller, Hours: 626, s/n: DAR00317
- 2004 Gehl Model SL4640 Rubber Tired Skid Steer Loader, Deutz diesel, bucket, Hours: 515, s/n: 306314
- Caterpillar 239-2514 24" digging bucket
- Caterpillar 42" digging bucket



MOBILE MIX CONCRETE EQUIPMENT
- 2003 International 7300 Series, 4x2, DT466E diesel, 6+/- speed manual transmission, A/C, Cruise Control, 201" WB, 11R22.5 tires on aluminum rims, tag axle w/ 255/70R22.5 tires, Miles: 155,872, s/n: 1HTWAAAN13J066338, w/ Elkin Hi-Tech Mobile Concrete Mixer, Model 6YD-SP-846-864, 6-yard capacity, s/n: E23061942DDTG. Red
- 1991 International 7100 4x2, 144" WB, DT466 diesel, Spicer 7-speed transmission, single axle, Miles: 205,990, s/n: 1HSHANGN5MH323439, w/ Elkin Hi-Tech Mobile Concrete Mixer, Model 5YD-SP-846-864, 5-yard capacity, s/n: E1366-19-42-DCTG. Red
- 1988 International S1954 6x4, DT466 diesel, 5&2-speed transmission, 10:00R20 tires, tandem axle, Miles: 76,715, s/n: 1HSLKDDRXJH519347, Elkin Hi-Tech Mobile Concrete Mixer Body, 7-yard capacity. Green
- Belgrade Steel Portable Concrete Silo
- (3) Concrete Silos
- (2) Aggregate Hoppers
- 24' Concrete Screw Auger, electric drive
- 18' Concrete Screw Auger, electric drive



DUMP TRUCKS – WATER TRUCK - PICKUPS
- 2006 Kenworth Model T800 tri-axle dump truck, Cat C-13 Acert diesel, RTO16908LL transmission, steerable 3rd axle, 4.3 axle ratio, aluminum rims out, steel in, w/ 2006 Beauroc 17' x 68" x 60" Dump Body, Miles: 170,956, s/n: 1NKDXUEX76J121927
- 2000 Sterling Model LT9511 tri-axle dump truck, Cat C-12 diesel, Eaton 8LL transmission, 18,000 fronts, 46,000 rears, 11R24.5 tires, w/ 2000 Beauroc Heated Dump Body, Miles: 373,674, s/n: 2FZNEWEB3YAH43391
- 1985 GMC General tandem axle dump truck, s/n: 1GTT9F4R1FV613464
- DJB D250 Off-Road dump truck, articulated, 4-speed automatic transmission, Tires: (4) Rear 23.5R25 Michelins, Front: (2) 23.5R25 Generals, test #: 6179, engine #: 66D20648, s/n: D250-2539
- Mack Model DM400 tandem axle fuel truck set-up for water, Mack diesel, Fuller Roadranger RT610 transmission, 49,000 GVWR, Miles: 76,399, s/n: D1487S2405, Farrell Tank, Tank Pump MMD Model NPH-3T 3" water pump, 20,607 GPH.
- 2008 Chevrolet Silverado 1500 Z71 4wd Extended Cab pickup truck, 5.3-liter V8, automatic transmission, cloth interior, PW, PL, Cruise, Tilt, A/C, CD, Miles: 48,315
- 2006 GMC Sierra SLE 3500 4wd service truck, 6.0-liter V8, automatic, A/C, Fisher Plow Set-up, Reading Fiberglass 6-compartment service body, s/n: 1GDHK34UX6E103915
- 2003 GMC Sierra 1500 Regular Cab 4wd pickup, 4.8-liter V8 Auto, Fisher 7.5ft. Minute Mounte Plows/n: 1GTEK14V53Z241614
- 2001 Chevrolet Silverado 1500 2wd regular cab pickup, 4.3-liter V6, 5-speed, Miles: 68,200 s/n: 1GCEC14W21Z304445
- 1999 GMC Sierra SL 4wd 2500 service truck, 5.7-liter V8, automatic, Omaha steel 6-compartment service body, Delta fuel tank w/ Fill-Rite 15GPM electric pump, Miles: 62,792, s/n: 1GTGK24R0XR716822
- 1996 Ford E350 Cutaway w/ V8 automatic, Supreme 10' Box Van, s/n: 1FDKE37H4THB65915



CLASS A MOTORHOME - Additional Preview : Friday, November 4th from 12PM to 2PM
- 1998 Nemar Dutch Star Model 3858 diesel pusher, Class A Motorhome, Freightliner chassis, 1-slide, full kitchen, bath, master bedroom, living room, rear backup camera, 7,000-watt diesel generator, Caterpillar diesel engine, 300-hp. Miles: 30,497, s/n: 4UZ6XJCA5WC907720



TRAILERS
- 2000 Custom Trailer Heavyweight Series, Model 20T259SMT, 20-ton equipment trailer, 102" wide, tandem axle, pintle hitch, air brakes, 215/75r17.5 TIRES, s/n: 5B7291865Y1000670
- Oldbury Model T9810, tri-axle, Tandem Wheels, Transport Bogies, s/n: 9625
- 1999 Bri-Mar 6x15steel dump trailer, s/n: 43YDC1224XC00340
- 12'x 64' Open side storage trailer, basement style trailer frame, 3-axle, 10-ply tires, 2 5/16" hitch.

THE FOLLOWING ITEMS WILL BE SOLD FROM A PHOTO PRESENTATION FROM THE QUARRY:
Located at Libby Pit, 1017 Chadbourne Rd., Standish, ME
- Allis-Chalmers Model ST RIPL-FLO Vibrating Screen, 4' x 15'
- Alkota Steam Cleaner, trailer mounted on a 1993 Carmate 2-axle, Model CM6122A, GVWR: 5,000LB., s/n: 1P9U612D2R4016952
- (2) Steel fuel tanks, green: 500-gallon w/pump,red: 1,000-gallon w/ pump. each with 13' x 7' concrete containment barriers. Roof.
- 12' x 56' 3-axle Job-site office trailer w/ steel stairs.
- Steel service body, 6-compartment
- Assorted culverts & pipe
- Steel approximate 110-gallon truck fuel tank
- 10' x 15' steel storage rack for sanders, etc.
- Assorted deck screens
Located at 636 Riverside St., Portland, ME
- Cement Silo

TERMS: Cash or Your Good Check. Out-of-state checks with Bank Letter of Guarantee. 10% Buyer's Premium. All items sold for immediate removal. Online bidding available. For More information contact Auctioneer's office at (207) 885-5100 & request Auction # 11-292. Richard J. Keenan #236. Our 38th Year & 5,858th Auction.

REMOVAL: Day of Sale until 5pm. Additional Removal Dates: Friday, November 11th, and Monday, November 14, 2011 from 8am - 4pm. All Items must be removed by Monday, November 14, 2011 by 4pm. Please bring or send drivers with copy of invioce.
Sample Bank Letter


View Larger Map

LODGING:
- Howard Johnson Plaza, 155 Riverside Street, Portland, ME
(207) 774-5861
- Fireside Inn & Suites, 81 Riverside Street, Portland, ME
(207) 774-5601

AIRPORT:
- Portland International Jetport (PWM), US Airways, United, Delta, JetBlue, Continental, Air Trans, Air Canada
- Major Car Rentals & Hotel Chains on-site.