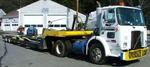 2003 Hostar Goldstar 3200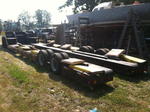 2000 Brownell DE2-6arm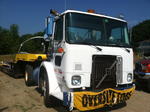 1998 Volvo WX42T Expeditor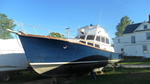 1960 Bolger 42' Downeast Flybridge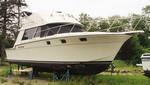 1989 Silverton Defiance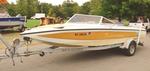 1989 Ski Centurion 351 V8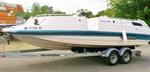 1994 Chaparral Sunseta 220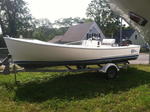 1982 Pointer 21'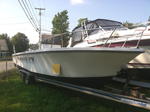 1987 Harley 27' Chum Slick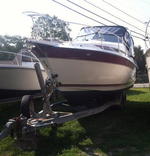 1989 Carver Montego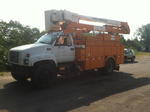 2000 GMC C7500 bucket truck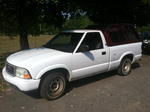 2001 GMC Sonoma SL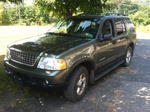 2002 Ford Explorer XLT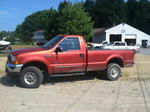 2000 Ford F250XLT Superduty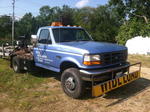 1997 Ford F350XL flatbed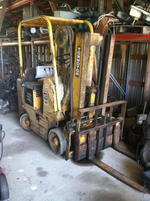 Towmotor 422S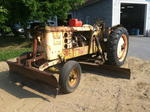 Huber Warco M5210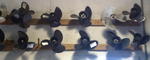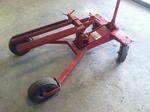 Yard Arm outdrive jack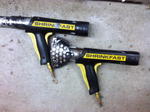 Shrinkfast 998 heat guns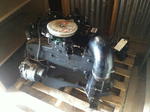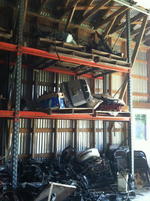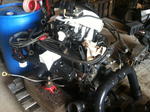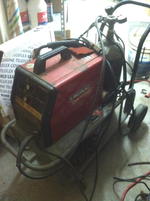 Lincoln SP-125 Plus welder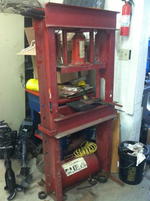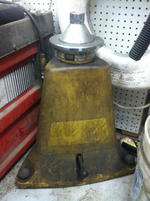 Micro Precision M-76 wheel balancer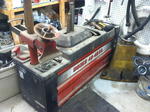 Coats 40-40SA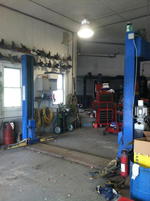 Benwil outrigger 7,000lb 2-post automotive lift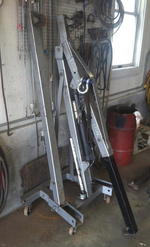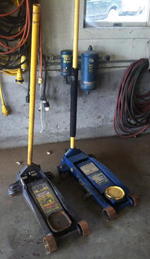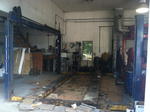 Worth Competitor 4-post automotive lift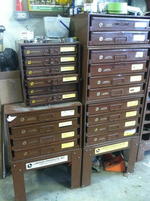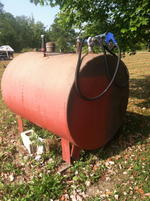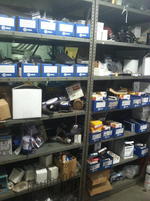 Auction 13-280E
PUBLIC REAL ESTATE & EQUIPMENT AUCTION 13-280
2000 Brownell DE2 6-Arm Transport Trailer - 2003 Hostar Goldstar Transport Trailer - 1998 Volvo Expeditor Cabover Transport Truck - GMC C7500 Bucket Truck - Vehicles - Boats - Marine & Automotive Repair Equipment - Inventory
RE: Ideal Auto & Marine Inc.
3 Kimball St., Richmond, ME.
Tuesday, September 17th, 2013 at 10AM
(Equipment to be sold separately - Onsite & Online Bidding)

Preview: Tuesday, September 3rd from 12-1PM and Day of Sale from 8AM to 10AM.




AUCTIONEER'S NOTE: The Keenan Auction Company is pleased to have been selected to conduct the retirement sale for the owners of Ideal Auto and Marine. Gordon Sherman, a life-long resident of Richmond, and his wife Ruth began their business over 20-years ago starting as an auto sales and repair facility, branching into marine sales with a natural progression into marine repair, storage, and transport services. The property is conveniently located on Rt. 24 across from the Kennebec River and is well suited for use as a commercial/retail marina, with a service shop, storage and (2) residential homes. The property will be offered in two parcels, and the trucks, transport trailers, boats, shop equipment, and inventory will be sold piecemeal. So please mark the date: Tuesday, September 17, 2013 at 10AM Richmond, ME, for the retirement auction of Ideal Auto and Marine home of "The Round Man with the Square Deal".

REAL ESTATE: Parcel #1 - Consists of a 7.8+/- acre parcel with 302+/- ft. frontage on Kimball St. and 280+/- ft. on Rt. 24. The property is improved with a 2,960+/- sq. ft. 5-bay service shop w/ offices, with an attached 1,512+/- Sq. ft. cape style home. Also improving the site is a 1,344+/- sq. ft. modular home with 2-car garage, and a 1,456+/- sq. ft. storage building. Parcel #2 - Consists of a 1.3+/- acre residential lot with 143+/- ft. on Arch St. and 425+/- ft. of frontage on Mill Brook. Reference Richmond Tax Map U3, Lot 4 and 4.1.

CLICK HERE TO VIEW REAL ESTATE WEBSITE.

MARINE TRANSPORT TRAILERS & ROAD TRACTOR:
- 2000 Brownell DE2-6arm hydraulic boat trailer, hydraulic lift 3rd, 215/75R17.5 tires, air ride, set of drop bars and mast racks, S/N: 34188002, VIN: UBT24SN0100034188
- 2003 Hostar Goldstar 3200 hydraulic boat trailer, GVWR: 17,850, 4,850lb front, 13,000lb rear, air ride suspension, electric/hydraulic controls, 12,000lb Superwinch, built-in air compressor, S/N: 1H9PPJG293W138055
- 1998 Volvo WX42T Expeditor cabover road tractor, Volvo VE D7-230 engine, Allison 3060P transmission, Rockwell locking rears, air disconnect & slide 5th wheel, Braden 45,000lb winch, air PTO/hydraulic drive winch, S/N: 4VMDBLHD7WN753741

BOATS:
- 1989 Carver Montego 27' mid-cabin boat, 10' BEAM, Mercruiser 350, Alpha One outdrive, 829 hours w/ 1988 Load Rite WT22THD T/A boat trailer, S/N: 1PHCXYU29J1000006
- 1987 Harley 27' center console boat, Kevlar 49, mini-cuddy, Mercruiser 50, Alpha One outdrive, S/N: HDHD0999G687 w/ 1987 Aluminum Slide-On T/A boat trailer, S/N: SBTAS0000200
- 1982 Pointer 21' center console boat, Mariner 135hp. outboard motor, S/N: NEHEX1080682 w/ 1992 Shorelander T-1105 S/A boat trailer, S/N: 1MDAB5R12NG533461
- 1989 Ski Centurion Ski Boat, 351 V8 Inboard, s/n: F1NY0254J888, w/ 2007 EZ-Loader galvanized trailer, single axle, s/n: K7GAAVNB0003100
- 1994 Chaparral Sunseta 220 Mercruiser Alpha One I/O, s/n: FGBX0658F494, w/ 2006 Yacht Club tandem axle galvanized boat trailer, s/n: 4H100262360397310
- 1989 Silverton 40' flybridge cruiser "Defiance", S/N: STNH0013A989
CLICK HERE TO VIEW THE SURVEY FOR THE 1989 SILVERTON
- 1960 Bolger 42' Flybridge Downeast Sportfisherman boat w/ Cummins VT470 185HP inboard diesel engine. S/N: MSZMT731H404

BUCKET TRUCK:
- 2000 GMC C7500 bucket truck, Cat 3126 156.5hp engine, 6-speed manual, 11R22.5 tires, 11,000lb fronts, 22,000lb rears, Knapheide K6159HC service body, Terex Telelect Hi-Ranger HP-46M boom, 225,276 miles, S/N: 1GDM7H1C9YJ511633

VEHICLES:
- 2002 Ford Explorer XLT SUV, 4.0L, automatic, cruise, tilt, CD, power windows, power locks, power seat, 171,771 miles, S/N: 1FMZU63E72UA44221
- 2000 Ford F250XLT Superduty pick-up truck, 7.3L Power Stroke diesel, 4wd, automatic, 137"wb, 265/75R16 tires, 9' Fisher minute mount plow, 172,231 miles, S/N: 1FTNF21FXYED44047
- 1997 Ford F350XL flatbed dually pick-up truck, 7.3L Power Stroke diesel, 4wd, 5-speed manual, 235/85R16 tires, 5,000lb fronts, 8,250 rears, 137"wb, 7'x99"l steel bed, Jobox saddle box, tool box, 12v high capacity air compressor, 154,077 miles, S/N: 1FDKF38F5VEB71222
- 2001 GMC Sonoma SL pick-up truck, 4.3L, automatic, 205/75R15 tires, Gazelle truck cap, 194,043 miles, S/N: 1GTCS14W118217734

FORKLIFT & GRADER/MAINTAINER:
- Towmotor 422S gas forklift, 3,000lb capacity, 158" mast, sideshift, 0429 hours, S/N: 83K570
- Huber Warco M5210 maintainer/grader, 4cyl engine, 6' front blade, 10' blade, 7.5-16 front tires, 13.6-38 rear tires, 1,371 hours, S/N: CM2182

MARINE TOOLS, PARTS & INVENTORY:
- (60+) Engine Props
- Marine specialty tooling
- Stevens gearcase S-34 pressure and V-34 vacuum testers
- (2) GM 350 Inboard engines with reverse, closed cooled, 200+/- hours (Running take-outs)
- Mercruiser 120 4cyl motor and outdrive
- Yard Arm outdrive jack
- (2) Shrinkfast 998 heat guns
- Propane tanks and gauges
- Moorings
- Anchors
- Boat canvas
- New pontoon 20'lx24"d
- (200+) Boat stands
- Yamaha 150 outboard, bad motor, new lower unit
- Boat bumpers
- 2000 Mercury 75hp outboard motor with controls and harness
- Ford 5.8L engine (runs)
- 3/8" mooring chain
- Assorted used parts motors: Mercury, OMC, Evinrude, Mariner
- Marine parts and inventory

SHOP/AUTOMOTIVE EQUIPMENT:
- Benwil outrigger 7,000lb 2-post automotive lift
- Worth Competitor 4-post automotive lift, S/N: 841114
- Coats 40-40SA Model: 8028700 tire changer, S/N: 000253232
- Micro Precision M-76 wheel balancer
- Banner B67455 22-ton air operated jack
- Lincoln SP-125 Plus welder
- Lincoln AC225-S welder
- MP MPT7318 1,000lb transmission jack
- Lincoln 2-ton floor jack
- NAPA 3.5-ton floor jack
- (4) Booster Pacs
- Battery stand and (9) Interstate batteries
- Diehard 275amp battery charger/engine starter
- Air hose
- Extension cords
- Heavy Duty extension cords
- 2-ton folding hydraulic engine hoist
- Carolina 20-ton H-press
- Saf-T-Cart acetylene cart, hose, torch and gauges
- Parts washer
- 3-shelf wire cart
- Craftsman 8-drawer tool chest
- Bench vise
- Sprunger 62174DP12 drill press
- Craftsman 1/3hp 6" bench grinder
- Bolt bin and hardware
- Milwaukee sawzall
- Ridgid 6.5hp wet/dry vac
- Stanley 4hp 6-gallon wet/dry vac
- Craftsman 16-gallon wet/dry vac
- Assorted jack stands
- (5) Lawson Products 4-drawer, 6-drawer and 2-drawer parts bins and contents
- (3) Lawson Products 40-bin bolt cabinets and contents
- Viking 20' aluminum extension ladder
- Werner 10' fiberglass step ladder
- Ridgid 10' fiberglass step ladder
- (2) Werner 8' fiberglass step ladders
- Werner 6' fiberglass step ladder
- Werner 24' aluminum extension ladder
- General 28' fiberglass extension ladder
- Troy Bilt 2350PSI pressure washer
- Troy Bilt 2550PSI pressure washer
- Harper 2-wheel dolly
- (3) Barrell pumps
- Todd oil caddy
- (2) Lube pumps
- Lift of strapping
- 6'x3.5' cage
- Craftsman 15.5hp 42" lawn tractor, NIS
- (2) Electric golf carts (parts machines)
- Chipper with Ford 306 engine
- Troy Bilt 5hp snow blower
- Superwinch 1679 12v winch
- Braden 45,000lb winch with hydraulic unit
- (2) 275 gallon fuel tanks
- 380 gallon diesel tank with hand pump
- Bench tank
- 12GA fuel tank
- (10) Sections of pallet racking, 9'x42"x14'h
- (4) Sections of pallet racking, 9'x42"x11'h
- (16) Pallets of blocking
- 20'x8' storage box
- Wood splitter with Tecumseh engine
- Hydraulic winch

DIRECTIONS: From I295 Take Exit 43 onto ME-197 towards Richmond; Turn Left onto Front St (ME-24N); Turn Left onto Kimball St. to Auction Site on Right.


View Larger Map

EQUIPMENT TERMS: CASH, Company or Personal Check, in US Funds. Out of State Checks with bank letter of guarantee. Complete Payment Due Day of Sale. Buyer's Premium, Onsite: 10%. Online: 13%. For additional information call (207) 885-5100 and request by auction number 13-280. Our 6,449th Auction and 41st Year. Richard J. Keenan #236.