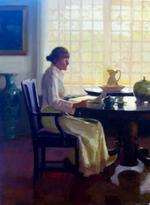 Lot 1 - The Art Book - 24 x 8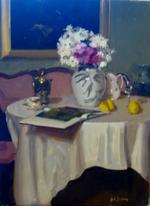 Lot 2 - Studio Interior - 24 x 18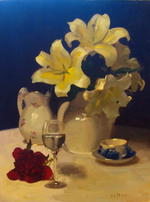 Lot 3 - Still Life with Stargazers - 24 x 18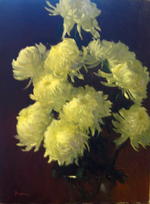 Lot 4 - White Chrysanthemums - 24 x 18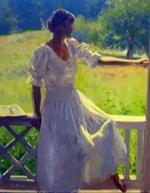 Lot 5 - In the Morning Sun - 30 x 24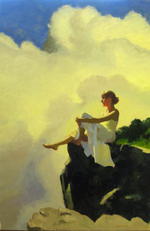 Lot 6 - On the Heights - 36 x 24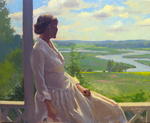 Lot 7 - Gazing - 30 x 24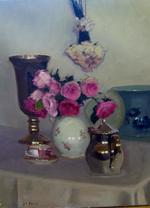 Lot 8 - Wedding Bouquet - 24 x 18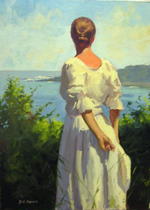 Lot 9 - Summer, 2010 - 24 x 18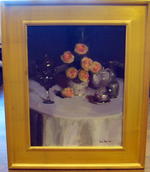 Lot 10 - l'Orange Rose - 18 x 14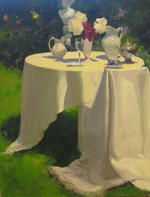 Lot 11 - Garden Still Life - 28 x 22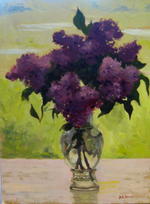 Lot 12 - Lilacs - 24 x 18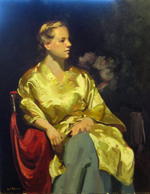 Lot 13 - Golden Robe - 36 x 24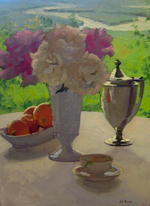 Lot 14 - Porch Still Life - 24 x 18

Auction 13-376
PUBLIC TIMED ONLINE AUCTION
*************************************************
(14) PIECES OF FINE ART - OIL PAINTINGS BY DENNIS PERRIN ~ ALL SELLING WITHOUT RESERVE
*************************************************
ONLINE BIDDING BEGINS:MONDAY, DECEMBER 2, 2013, 9AM
ONLINE BIDDING ENDS: MONDAY, DECEMBER 16, 2013, 1PM
*************************************************
PREVIEW: DAILY FROM 9-4PM AT AUCTIONEER'S OFFICE, 1 RUNWAY RD., SO. PORTLAND, ME.



YOU MUST LOG ON TO PROXIBID.COM TO BID AT THIS SALE. CLICK ON PROXIBID LOGO ABOVE.

Dennis Perrin, A Painter of Light and Poetry Dennis Perrin - Biography
Dennis Perrin can best be described as a painter of light as it illuminates and describes the subject. Mr. Perrin always chooses to paint in front of the subject, not content to settle for photography or video as painting material. Dennis has been called a painterly American Impressionist in the Boston School tradition, and that is not surprising since among his greatest influences are the American Painters John Singer Sargeant, Edmund Tarbell, and Frank Benson, as well as the French painter Henri Fantin-Latour. Other major influences have been Diego Velasquez, Johannes Vermeer, Thomas Dewing, Maxfield Parrish, Joseph DeCamp, and so many others. A former member of the Guild of Boston Artists, Mr. Perrin paints in order to express his great love for the beauty seen all around, especially in his immediate environment. Dennis studied at the New Orleans Academy of Fine Art with M. Dell Weller, who taught him the power of seeing and translating that vision into paint. He continues his studies exploring the subtleties of light through paint. Among his favorite subjects are the human figure, clothed and nude, flowers, still life, and the interior space, often populated with one or more figures. Though not as frequently seen in his work, Perrin is an avid plein air painter of the New England landscape.

REMOVAL: BUYERS WILL BE REQUIRED TO REMOVE THEIR ARTWORK BY TUESDAY, DECEMBER 17, 2013 AT 4PM.

TERMS: Cash, Visa/MasterCard, or Checks with approval. 15% Buyer's Premium. Payment Due Upon receipt of invoice. Please contact auctioneer's office to make payment arrangements upon receipt of invoice. Purchaser responsible for shipping arrangements. For more information contact Auctioneer's office at (207) 885-5100 and request auction #13-376. Our 6,553rd Auction and 41st Year. Richard J. Keenan #236.