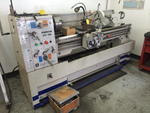 2010 BIRMINGHAM KGY-1660 ENGINE LATHE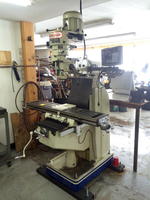 2010 BIRMINGHAM BPS-1649C VERTICAL MILLING MACHINE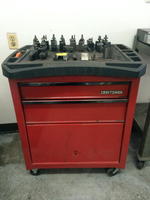 CRAFTSMAN 2-DRAWER MECHANICS CART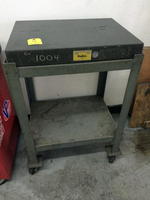 DOALL SURFACE PLATE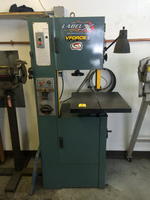 ENCO MODEL: 01712009 VERTICAL BANDSAW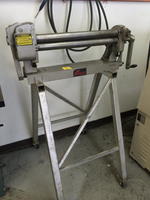 NCO 24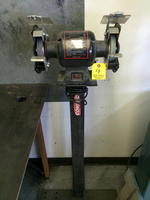 6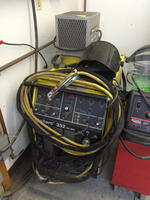 ESAB HELIARC 352 TIGMASTER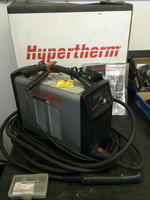 HYPERTHERM POWERMAX 45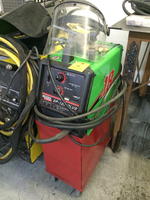 LINCOLN ELECTRIC SP-125 PLUS

ASSORTED WELDING ACCESSORIES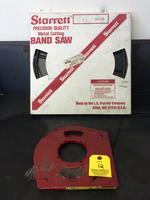 STARRETT BAND SAW BLADES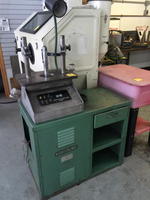 SERV EQUIP SMALL ENGINE BORING MACHINE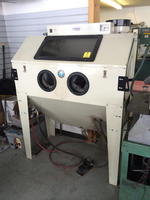 ATLAS SBC420 SAND BLAST CABINET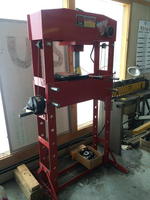 ATLAS 50-TON SHOP PRESS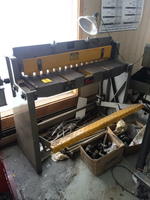 ENCO 37

BLACK BULL 20-GALLON PARTS WASHER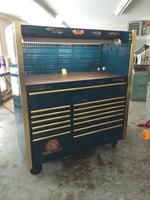 MATCO MB7525DG 2-BAY ROLLAWAY

2010 DYNO-MAX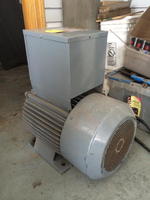 CARPETNER ELECTRIC 3-PHASE CONVERTER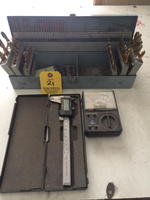 DRILL BITS, VXB MICROMETER AND MICRONTA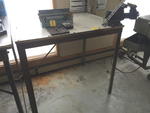 METAL SHOP TABLE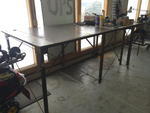 METAL SHOP TABLE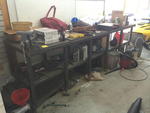 METAL WORK BENCH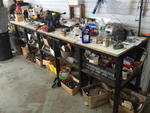 METAL WORK BENCH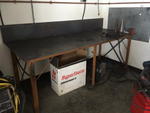 METAL WORK BENCH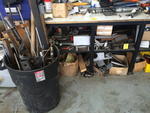 ASSORTED SCRAP METAL

Auction 14-94
SECURED PARTY'S SALE BY:
PUBLIC TIMED ONLINE AUCTION 14-94
*************************************************
LATE MODEL HIGH PERFORMANCE MACHINE SHOP
BIRMINGHAM YCL1660 ENGINE LATHE - BIRMINGHAM BPS-1649-C VERTICAL MILLING MACHINE - WELDING - SUPPORT EQUIPMENT
*************************************************
RE: LABEL X MOTORSPORTS
*************************************************
ONLINE BIDDING BEGINS: MON, FEB 24, 2014, 9AM
ONLINE BIDDING ENDS: WED, MAR 12, 2014, 1PM
*************************************************
PREVIEW: MONDAY, MARCH 3, 2014 FROM 10-11AM AT 285B LEEDS JCT. RD., WALES, ME
*************************************************



YOU MUST LOG ON TO PROXIBID.COM TO BID AT THIS SALE. CLICK ON PROXIBID LOGO ABOVE.

LOT NUMBER ORDER:
1.) 2010 BIRMINGHAM KGY-1660 ENGINE LATHE, TAIL STOCK, STEADY-REST, 3-JAW & 4-JAW CHUCKS, 3PH, S/N: 030630
2.) 2010 BIRMINGHAM BPS-1649C VERTICAL MILLING MACHINE UNIQ SDS6-2V DIGITAL READ-OUT, 3PH, R8 TAPER, 3HP, 3PH, S/N: 102090
3.) CRAFTSMAN 2-DRAWER MECHANICS CART WITH LATHE TOOLING
4.) DOALL SURFACE PLATE GRADE: B, CLASS: 1, 18"x24"x3", S/N: 1575-1
5.) ENCO MODEL: 01712009 VERTICAL BANDSAW, S/N: NIAM70
6.) ENCO 24" SLIP ROLL, 20-GAUGE
7.) 6" BENCH GRINDER, 1/3HP
8.) ESAB HELIARC 352 TIGMASTER WITH ITW COOLER: ESAB S/N: TM-J626116, ITW 2-GALLON COOLER 115V/60HZ
9.) HYPERTHERM POWERMAX 45 HAND TORCH
10.) LINCOLN ELECTRIC SP-125 PLUS WELDER, S/N: U1010111601
11.) ASSORTED WELDING ACCESSORIES
12.) STARRETT BAND SAW BLADES
13.) SERV EQUIP SMALL ENGINE BORING MACHINE
14.) ATLAS SBC420 SAND BLAST CABINET
15.) ATLAS 50-TON SHOP PRESS
16.) ENCO 37"X16GA PRECISION FOOT SHEAR 24" ARMS AND 34" BACK GAUGE, S/N: 19991001
17.) BLACK BULL 20-GALLON PARTS WASHER
18.) 1997 MATCO MB7525DG 2-BAY ROLLAWAY 14-DRAWER TOOL CHEST 57"x22"x67"H
19.) 2010 DYNO-MAX SOFTWARE ON DELL DIMENSION E521 CPU: DYNO-MAX S/N: 0013195, DELL DIMENSION E521 WINDOWS XP, ATHLON 64, 2.81GHz, 3.25 GB AND SAMSUNG SYNCMASTER 920 FLAT PANEL MONITOR
20.) CARPETNER ELECTRIC 3-PHASE CONVERTER
21.) DRILL BITS, VXB MICROMETER AND MICRONTA 22-221
22.) METAL SHOP TABLE WITH VISE, 33.5"x45"x40"H
23.) METAL SHOP TABLE, 97"x49"x44"H
24.) METAL WORK BENCH WITH CRAFTSMAN VISE, 10'x30"x38"H, (CONTENTS NOT INCLUDED)
25.) METAL WORK BENCH, 10'x30"x38"H, (CONTENTS NOT INCLUDED)
26.) METAL WORK BENCH, 8'x38"x35"H
27.) ASSORTED SCRAP METAL UNDER BENCH AND IN BARREL


View Larger Map

REMOVAL: BUYERS WILL BE REQUIRED TO REMOVE THEIR PURCHASES ON THURSDAY, MARCH 13, 2014 BETWEEN THE HOURS OF 8AM AND 2PM. NO EXCEPTIONS. PLEASE CONTACT AUCTIONEER'S OFFICE IF YOU HAVE QUESTIONS REGARDING REMOVAL.

TERMS: Cash, Visa/MC, Wire Transfer or Checks with approval. 15% Buyer's Premium. Payment due upon receipt of invoice. Please contact Auctioneer's office to make payment arrangements upon receipt of invoice. Purchaser responsible for shipping arrangements. For more info contact Auctioneer's office at (207) 885-5100 and request auction 14-94. Our 6,623rd Auction and 42nd Year. Richard J. Keenan #236.