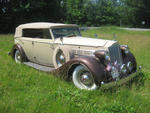 1936 Packard Eight Convertible Sedan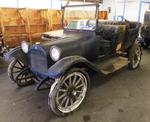 1915 Dodge Brothers Touring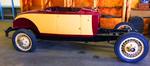 1928 Dodge Brothers Victory Six Roadster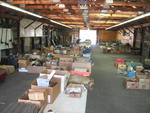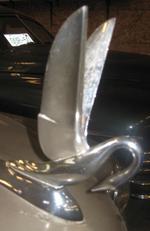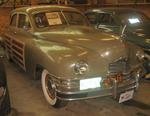 1948 Packard Station Sedan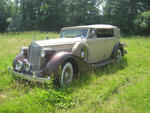 1936 Packard Eight Convertible Sedan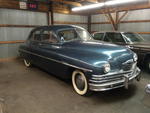 1950 Packard 4-door Sedan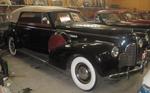 1940 Buick Limited Model 81-C 4-door Convertible Phaeton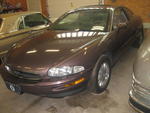 1995 Buick Riviera Coupe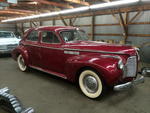 1940 Buick Super 4-door Sedan

1947 Mercury Series 79M Convertible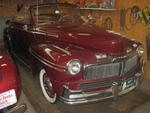 1948 Mercury Series 89M Deluxe Convertible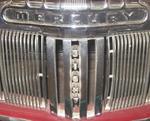 1948 Mercury Series 89M Deluxe Convertible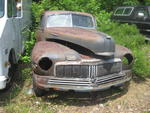 1948 Mercury Coupe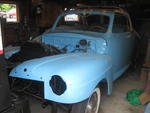 1948 Mercury Series 89M Deluxe Convertible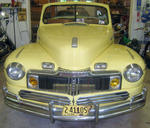 1947 Mercury Series 79M Convertible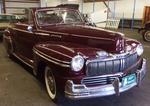 1948 Mercury Series 89M Deluxe Convertible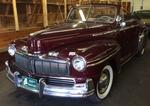 1948 Mercury Series 89M Deluxe Convertible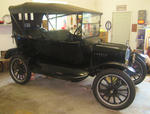 1921 Ford Model T Touring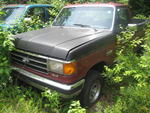 1989 Ford F150 XLT Lairiat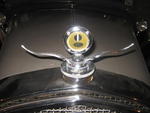 1931 Ford Model A Touring Sedan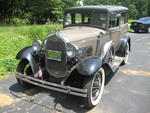 1931 Ford Model A Touring Sedan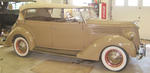 1936 Ford Model 68 4-door Phaeton Convertible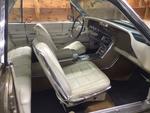 Interior 1966 T-Bird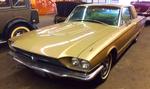 1966 Ford Thunderbird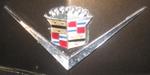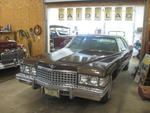 1974 Cadillac Calais Coupe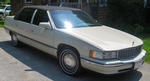 1996 Cadillac Sedan DeVille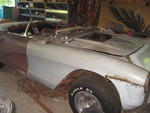 1956 Chevrolet Corvette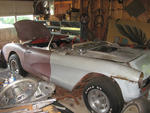 1956 Chevrolet Corvette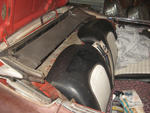 1956 Chevrolet Corvette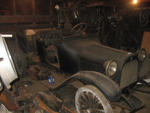 1915 Dodge Brothers Touring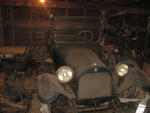 1915 Dodge Touring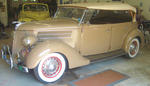 1936 Ford Model 68 4-door Phaeton Convertible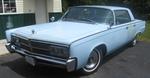 1965 Imperial Crown Sedan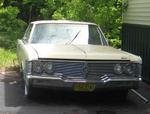 1968 Imperial Crown Coupe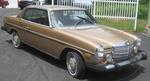 1974 Mercedes Benz 280C Coupe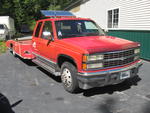 1991 Chevrolet 3500 Ramp Truck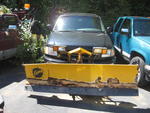 1997 Ford F150 XLT 4wd Ext Cab, Plow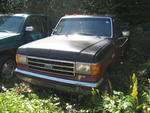 1989 Ford F150 XLT 4wd Pickup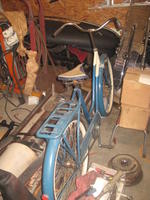 Hermes Bicycle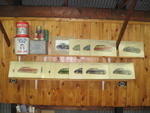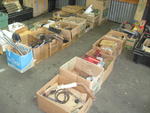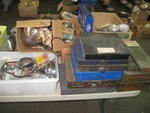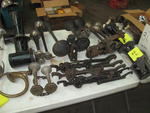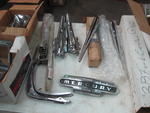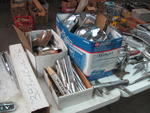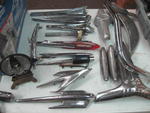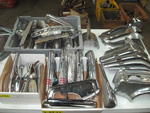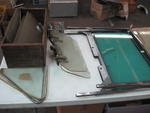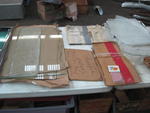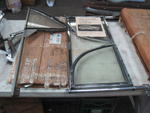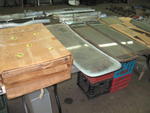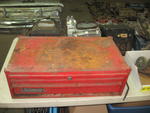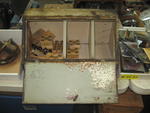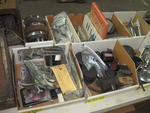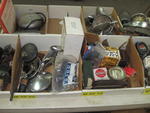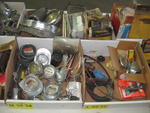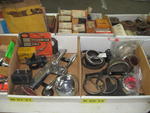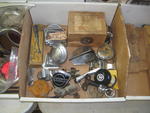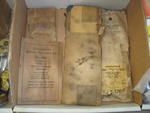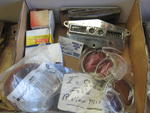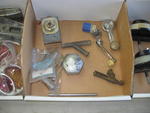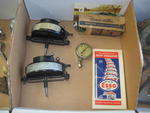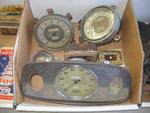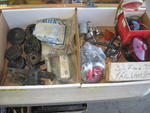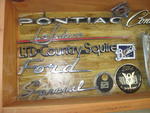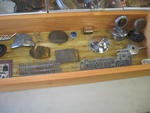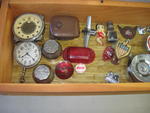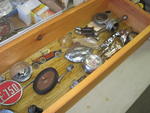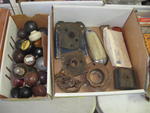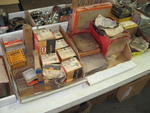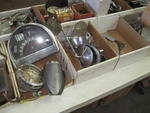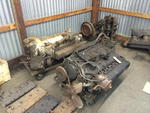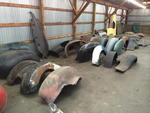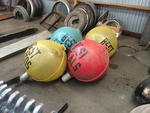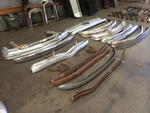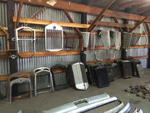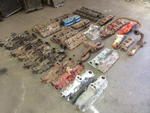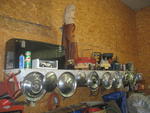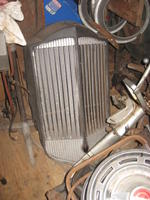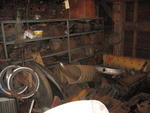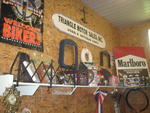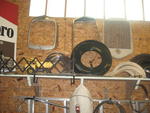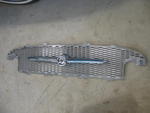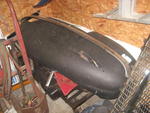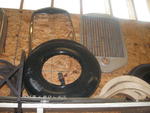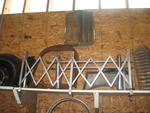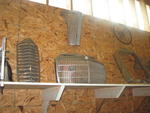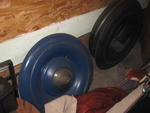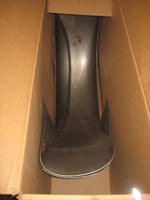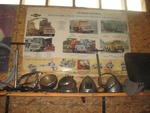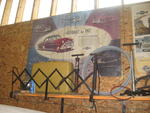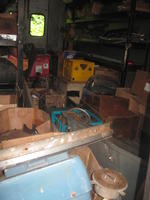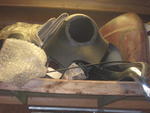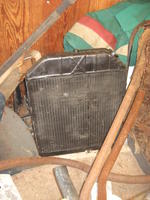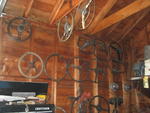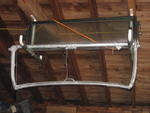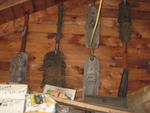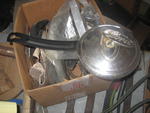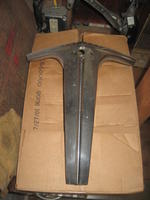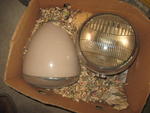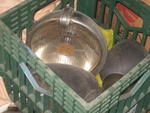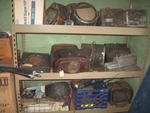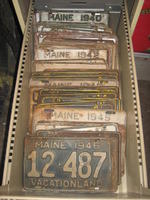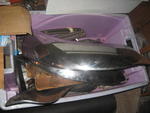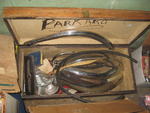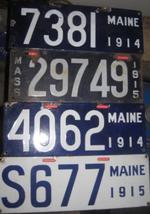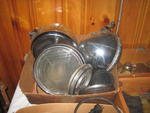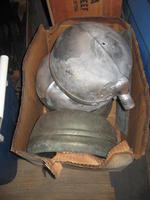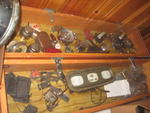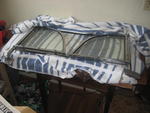 Click an image for an enlarged version.


Auction 14-203

ADVANCED NOTICE!



UNRESERVED

Classic Car Auction

Assets of the Late Francis "Tweet" Hall Collection
Collector Classics: Packards, Buicks, Fords, Mercurys, Corvette, Cadillacs, Imperials
Large Inventory of Used & NOS Parts - Advertising - Memorabilia
SALE WILL BE HELD AT THE ACTON FAIRGROUNDS
550 Route 109, Acton, Maine
Auction Date: Saturday, September 20, 2014 at 10AM

PREVIEW: FRIDAY, SEPTEMBER 19, 2014 from 9-4PM.

AUCTIONEER'S NOTE: The Keenan Auction Company is pleased to have been selected to conduct the unreserved auction of the late Francis "Tweet" Hall Classic Car Collection. This collection consists of collector classics, Packard's, GM, Fords & Chryslers, plus a large inventory of Used and New Old Stock parts, advertising, and memorabilia. Please join us on Saturday, September 20, 2014 at 10AM for this exciting auction event and the opportunity to own one of these wonderful automobile classics!

About Mr. Hall: He was an avid collector of Antique cars since 1945, with the 1936 Packard as one of his favorites. Mr. Hall and his brother Frank operated Triangle Motors, Inc. in No. Berwick, ME from 1949 through the fall of 2007. He was a member of the Profile Auto League of New Hampshire (P.A.L.), the A.A.C.A. and the Maine Obsolete Automobile League (M.O.A.L.) of which he was president in 1988. Tweet, along with his son, Wayne, worked together to make the collection of cars and parts that you see today. Tweet made friends throughout the country over the years, and he valued every friendship.

ONLINE BIDDING AVAILABLE AT PROXIBID.COM





LATE ADDITION:
- 1928 Dodge Brothers Victory Six Roadster, S/N: M62-737, Engine No. M107469, 6-cylinder. Mileage: 36,962, Partial restoration.

VEHICLE LIST:
PACKARDS:
- 1936 Packard Eight Convertible Sedan, 5-passenger, Series 14, Vehicle No. 963-8877, Engine No. 392198, Model 1402, Body No. 963, Inline eight-cylinder, 130HP, WB: 139", Mileage: 56,485, Dietrich Body, Sold New: 10-17-36, Pry Motor Car Co. Washington, DC. Tan
- 1948 Packard Station Sedan, Flat Head V8, S/N: 2293-3230, Mileage: 50,151. Grey
- 1950 Packard Eight Touring Sedan, 23 Series, 288 Inline Eight, 135HP, S/N: 2392527963, Mileage: 77,422. Blue Grey
BUICKS:
- 1940 Buick Limited Model 81-C 4-door Convertible Phaeton, Style No. 40-4829, Body No. 200, Trim: 863-7, Paint: 541-6W, WB: 133", 320 cid Buick 'Dynaflash' Inline eight-cylinder, 141HP, Dual side mounted spare tires, S/N: 13736422, Mileage: 36,000. Black
- 1940 Buick Super 4-door Sedan, Inline Eight, S/N: 13632531, Mileage: 422 on odometer. Red
- 1995 Buick Riviera Coupe, 3.8-liter Super Charged, S/N: 1G4GD2217S4731505, Mileage: 52,080. Plum
FORDS:
- 1936 Ford Model 68 4-door Phaeton Convertible, Flat Head V-8, 85HP, AM Radio, S/N: 182555391, Mileage: 48,948. Tan
- 1931 Ford Model A Town Sedan, S/N: A4004581, Mileage: 9,786 on odometer. Brown
- 1921 Ford Model T Touring, S/N: 7331853. Black
- 1966 Ford Thunderbird Hardtop, Power Seat, Power Windows, S/N: 6V83Z114048, Mileage: 37,226. Gold
MERCURYS:
- 1948 Mercury Series 89M Deluxe Convertible, 239 Flat Head V8, 100HP, S/N: 899AL71507, Mileage: 3,359 on odometer. Maroon
- 1948 Mercury Series 89M Deluxe Convertible, Rebuilt 239 Flat Head V8, 100HP, 70% Restoration, S/N: 899A2100729, Mileage: 2,045 on odometer. Blue
- 1947 Mercury Series 79M Convertible, Rebuilt 239 Flat Head V8, 100HP, 80% Restoration, S/N: 799A2049228, Mileage: 93,437. Yellow
- 1948 Mercury Coupe, Flat Head V8, Mileage: 74,380
CORVETTE:
- 1956 Chevrolet Corvette, S/N: E56S003325. Primer
CADILLACS:
- 1974 Cadillac Calais Coupe, 501 V8, 472 cu.in., Rochester Carburetor, fender skirts, S/N: 6C47R4Q235231, Mileage: 15,135. Brown
- 1996 Cadillac Sedan Deville. S/N: 1G6KD52Y4TU304705. Mileage: Tan
DODGE:
- 1915 Dodge Brothers Touring S/N: 23009
IMPERIALS:
- 1965 Imperial Crown Sedan, 8-cylinder, 340HP, S/N: 4P53144117, Mileage: 13,667
- 1968 Imperial Crown Coupe, 8-cylinder, 340HP, S/N: YM23K8C156245, Mileage: 1,011 on odometer
MERCEDES-BENZ:
- 1974 Mercedes Benz 280C Coupe, S/N: 11407312103580, Mileage: 50,324. Gold

TRUCKS:
- 1997 Ford F150 XLT Extended Cab 4wd pickup, V8, Fisher plow, S/N: 1FTDX18W6VNB51804, Mileage: 141,702
- 1991 Chevrolet Silverado 3500 Extended Cab, 454 V8, automatic, A/C stereo cassette, S/N: 2GCHC39N1M1177242, MILEAGE: 88,768, w/ stationary ramp body, Ramsay Winch
- 1989 Ford F150 XLT Lariat 4wd regular cab pickup, 8'bed, 5.0-liter V8, Automatic, S/N: 1FTEF14N0KNB42158, Mileage: 93,396

PARTS: (Partial Listing Only. There will be hundreds of automotive parts that will be sold in individual and dealer lots! Check our web-site for updates as inventory is sorted through and cataloged)
- 55' 50-70 Series Buick Grill
- 42-48 Buick Super 4-door fenders
- Inline Eight Buick Engine
- Packard Engines
- 30-31 Tudor Sedan Fenders
- Demountable Tire Jacks
- Old Hand Pumps
- Pontiac 49-52 Chrome
- Packard Instrument Cluster
- Old Radios
- Rims, Tires
- Interior Door Panels
- Electrical Parts
- Chrome



DIRECTIONS: GPS location for Acton Fair: 550 Rte. 109, Acton ME. Acton Fairgrounds is located on Rt. 109 in Acton, ME, at the foot of Milton Mills Road and directly across the street from the Iron Tales Saloon.

TERMS: Cash, Wire Transfer, or Checks with approval. 10% Buyer's Premium On-site. All items sold for immediate removal. Removal day of sale until 4PM, and Sunday, September 21, 2014 from 9-3PM. For more information contact auctioneer's office at (207)885-5100 and request auction #14-203. Our 6,797th Auction and 42nd year. Richard J. Keenan #236.