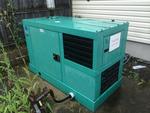 Onan Nat Gas 18KW Genset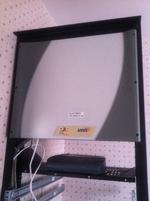 Unite Telrad Connegy Digital Phone System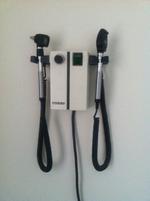 Welch Allyn Scope Set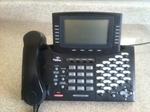 Telrad Phone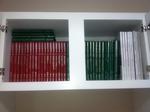 Medical Books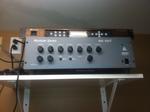 Peavey Amp MA 635T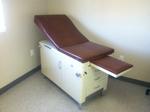 Powered Exam Table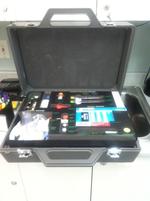 Banyan Stat Kit 600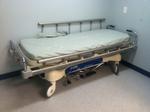 DRE Millennium 5 stretcher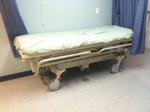 (1) of (4) Gendron 880 stretchers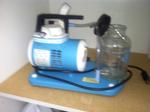 Schuco 130 aspirator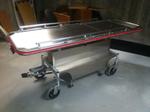 (1) of (2) Stainless steel procedure stretchers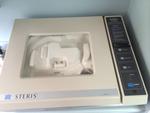 Steris System 1 Processor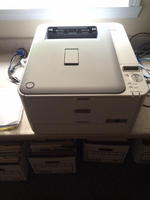 Oki Printer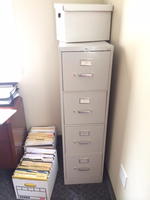 4-drawer Filing Cabinet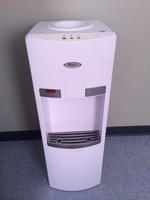 Water Cooler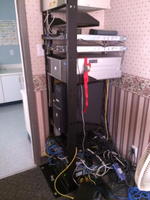 Component Rack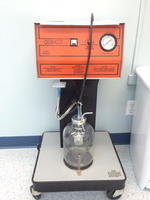 GOMCO Aspirator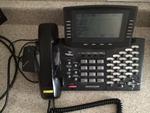 Telrad Telephone System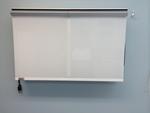 Wolf X-ray View Box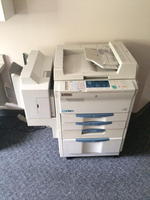 Minolta CSPro 2030 Copier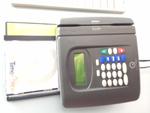 Lathem Time Clock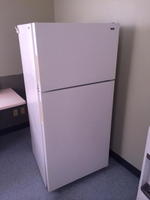 Refigerator/ Freezer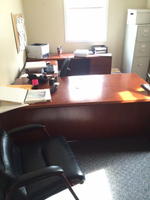 Office Furniture

Auction 14-251E
Foreclosure Auction 14-251
Medical & Office Equipment - Computers - Onan Generator
4,398+/-SF Office Building To Be Sold Separate
11 Martin St., Presque Isle, Maine
Wednesday, October 29, 2014 at 1PM

Everything sold for immediate removal day of sale.

PARTIAL LISTING:
- 1994 Onan Model 20GEAE 18KW, 1-phase, 120/240 volt, Genset, s/n: H940551524. Primary Fuel: Nat Gas., Backup Fuel: LP Gas. Ford Engine.
- Steris System 1 Autoclave
- Gomco Model 3040 Mobile Suction Aspirator Machine
- Schuco Vac 130 Aspirator Suction Machine
- (4) Gendron 880 Stretchers
- (1) DRE Millennium 5 Stretchers
- (2) Stainless Steel Procedure Stretchers
- (7) Portable Overbed Tray Stands
- Banyan Stat Kit 600
- Welch Allyn Opthalmoscope & Otoscope w/ wall mount charger
- Wolf X-ray View Box
- Exam Light, 5-leg base, casters
- Minolta CSPro 2030 copier
- Oki c330DN printer
- Dell Printer
- Battery Backup
- Lathem Digital Time Recorder
- Component Rack
- Refrigerator/ Freezer
- Whirlpool water cooler
- U-Shaped Office Desk
- Multi-task office chair
- 4-drawer filing cabinet
- Telrad Connegy Unite digital phone system w/ (13) desk phones, (2) receptionist phones
- Peavey Model MA 635T 7-channel mixer/power amplifier system
- Medical Books

CLICK HERE TO VIEW REAL ESTATE WEBSITE.

Preview: Tuesday, October 14, 2014 from 11:30AM-12:30PM

Directions: Heading north on Rt. 1, right onto North St. (Rt. 167), right onto Martin St., follow to property at the end.

Personal Property Terms: Cash or company/personal check. 10% Buyer's Premium. Everything sold for immediate removal day of sale. For additional information visit KeenanAuction.com or call (207) 885-5100 and request by auction number 14-251. All other terms will be announced at the public sale. Richard J. Keenan #236. Our 42nd Year and 6,778th Auction.

Personal Property as set forth on Security Agreements and Financing Statements filed with the Secretary of State #2030001638644-57, #2050001715740-82 and #3020001638647-80 including office equipment, furniture, computers, medical support equipment and Onan generator to sold separately or in the entirety as determined by the Seller.