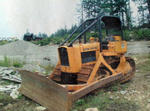 1978 JOHN DEERE 450C CRAWLER DOZER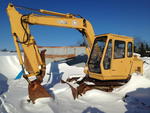 1989 JOHN DEERE 70DHYDRAULIC EXCAVATOR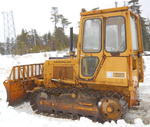 1985 CAT D3B CRAWLER DOZER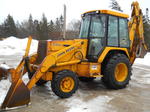 1992 JOHN DEERE 310D 4X4 TRACTOR LOADER BACKHOE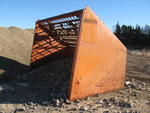 DAMBOISE12'X7' SCREEN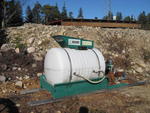 2000 MS HS500 HYDR-SEEDING UNIT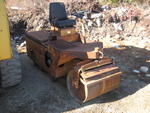 STONE SR250 1-TON ASPHALT ROLLER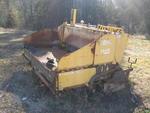 GEHL 1448 POWER BOX PAVER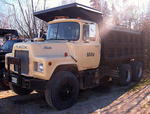 1987 MACK DM686 T/A DUMP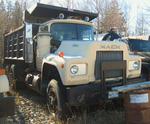 1978 MACK R686ST T/A DUMP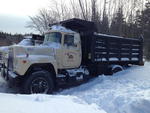 1978 MACK R686ST T/A DUMP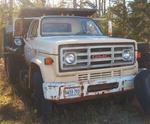 1986 GMC 7000 S/A DUMP TRUCK

Auction 15-48E
PUBLIC TIMED ONLINE AUCTION 15-48
*************************************************
EXCAVATOR - DOZERS - BACKHOE - DUMP TRUCKS - PAVING EQUIPMENT
*************************************************
RE: SURPLUS ASSETS TO THE ONGOING NEEDS OF MILLS EXCAVATION, VINALHAVEN ISLAND, ME
*************************************************
Online Bidding Begins: Sat, Feb 14th 9AM
Online Bidding Ends: Mon, Mar 2nd 1PM
*************************************************

PREVIEW: MONDAY, FEBRUARY 23, 2015 FROM 10:30AM-12:30PM. FERRY DEPARTS ROCKLAND AT 8:45AM AND WILL DEPART VINALHAVEN AT 1PM.

CLICK HERE TO VIEW VINALHAVEN FERRY SCHEDULE.



YOU MUST LOG ON TO PROXIBID.COM TO BID AT THIS SALE. CLICK ON PROXIBID LOGO ABOVE.

MORE PHOTOS COMING SOON!

EQUIPMENT:
- 1978 Mack R686ST 6x4 dump truck, Mack 300 diesel, 5-speed transmission, w/ Bibeau 13.6x48x60 Dump body, 44,000 rears/12,000 front axles 11R24.5 tires, s/n: R686ST18221, 225,974 miles **Broken Saddle & Trunnion**
- 1987 Mack DM686 6x4 dump truck, Mack 237 diesel, 7-speed transmission, w/ Bibeau 12-14 yd.
Dump body, 40,000 rears/14,000 front axles, 11R22.5 tires, s/n: 1M2B120C2HA060651, 145,093 miles 7,718 hrs. **Needs Clutch**
- 1986 GMC 7000 single axle dump truck, 427 GM gas engine, 5&2 speed transmission, w/ Heil 5-7 yd. Dump body, air brakes, 21,000 rears/11,000 front axles, 10:00-20 tires, s/n: 1GDM7D1E8GV526111, 122,789 miles
- 1989 John Deere 70D hydraulic excavator, push blade, new 30" digging bucket, s/n: CK0070D-D009418 hour meter not working. Needs new swing motor. Parts availability limited.
(Machine is at Hammond Tractor in Union, ME in the equipment storage yard behind the store. Hammond Tractor is not affiliated with this auction. Interested parties may view the machine on February 23 from 3:00-3:30pm.)
- 1992 John Deere 310D tractor loader backhoe, 4x4, extenda hoe, enclosed cab, 24" digging bucket, 1.3 yd loader bucket tires FC, s/n: T0310DF783396 4,592 hours
- 1978 John Deere 450C crawler dozer, 8.5' outside angle blade draw bar hitch, ROPS, new undercarriage
- 1985 Caterpillar D3B crawler dozer 8.6' 6-way blade, enclosed cab, heat, draw bar hitch, undercarriage in fair condition, s/n: D3B23Y1727 5,636 hours
- Stone SR250 1-ton asphalt roller, s/n: 691146
- Gehl 1448 power box paver, s/n: IP0717185, 1,109 hrs. Deutz diesel
- 2000 MS HS500 Hydra-Seeding Unit, model RJ311HPM, w/ self-contained Honda 11HP gas
engine, pump, hose reels/n: JJLU02367
- Damboise 12' x 7' stationary screen, 6" x 6" mesh screen

REMOVAL: ADDITIONAL TIME WILL BE PROVIDED TO BUYERS TO ALLOW FOR SCHEDULING FERRY SERVICE TO BRING PURCHASES BACK TO THE MAINLAND.

TERMS:Secured Party's Sale. Payment by Cash, VISA/MC or Checks with approval. 15% Buyer's Premium. Payment Due Upon receipt of invoice. Please contact Auctioneer's office to make payment arrangements upon receipt of invoice. Purchaser responsible for transportation arrangements. For more information contact Auctioneer's office at (207) 885-5100 and request auction #15-48. Richard J. Keenan #236. Our 43rd Year & 6,896th Auction.