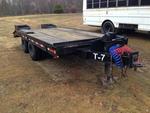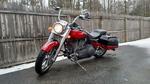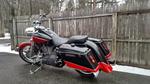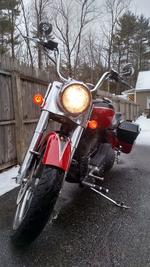 2005 HARLEY ROAD KING CLASSIC, S&S, CUSTOM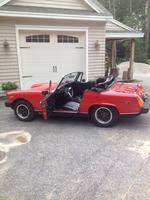 1979 MG MIDGET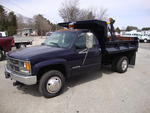 1995 K3500 1-TON DUMP W/ PLOW LOW MILES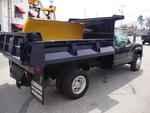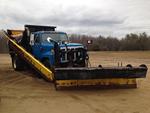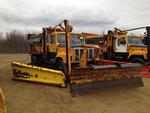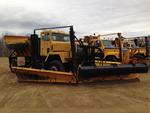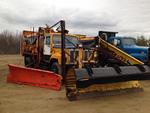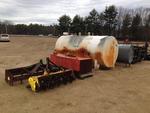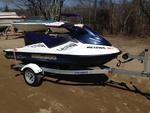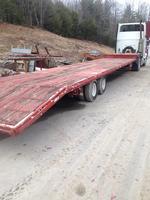 48' DROP DECK TRAILER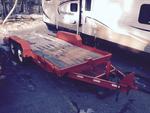 2008 CAM SUPERLINE 6-TON TILT DECK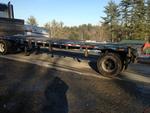 30' FLATBED TRAILER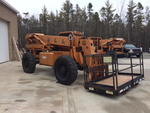 LULL 644B-42 HIGHLANDER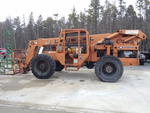 LULL 644B-37 HIGHLANDER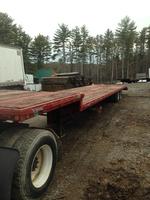 48' DROP DECK TRAILER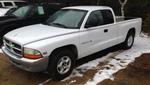 1998 Dodge Dakota SLT Ext Cab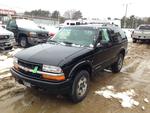 1998 Chevy S10 Blazer LS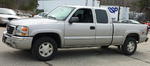 2004 GMC Z71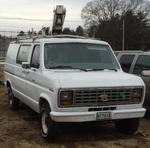 1987 FORD ECONOLINE VAN


2005 FORD CROWN VICTORIA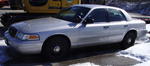 2011 FORD CROWN VICTORIA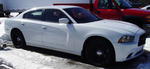 2012 DODGE CHARGER POLICE SEDAN (1of2)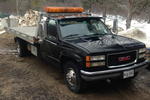 1991 GMC RAMP TRUCK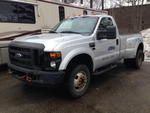 2008 FORD F350 SUPERY DUTY 4WD DUALLY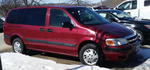 2005 CHEVROLET VENTURE PASSENGER VAN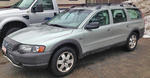 2004 VOLVO XC70 AWD WAGON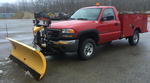 2005 GMC 2500HD SERVICE TRUCK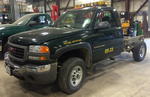 2005 GMC 2500HD CAB-N-CHASSIS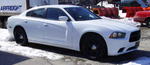 2012 DODGE CHARGER POLICE SEDAN (2of2)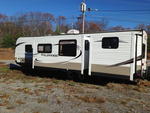 2014 FOREST RIVER WILDWOOD WD31BKIS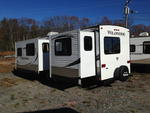 2015 FOREST RIVER WILDWOOD WDT29UD3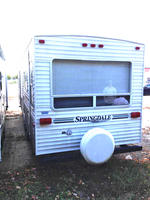 2004 KEYSTONE RV SPRINGDALE M269RLLS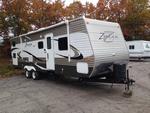 2014 CROSSROADS RV ZINGER ZT30KB14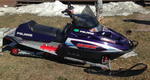 POLARIS RMK TRAIL 550 TWIN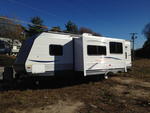 2014 PROWLER 27LX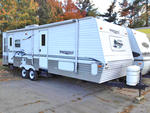 2004 KEYSTONE RV SPRINGDALE M269RLLS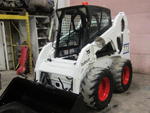 2001 BOBCAT 773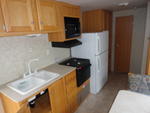 2006 GULFSTREAM CAVALIER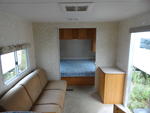 2006 GULFSTREAM CAVALIER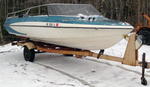 1976 Glastron CV-18 351 V8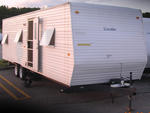 2006 GULFSTREAM CAVALIER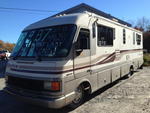 1993 FLEETWOOD PACE ARROW MOTORHOME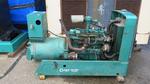 ONAN 45KW GENSET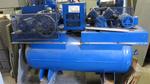 QUINCY 5HP AIR COMPRESSOR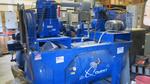 QUINCY 3HP AIR COMPRESSOR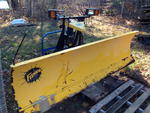 FISHER MINUTE MOUNT SNOWPLOW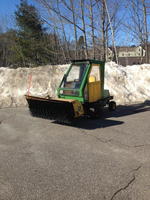 1996 JOHN DEERE F935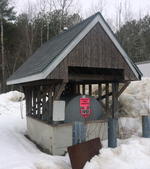 500 GALLON FUEL TANK W/ CONTAINMENT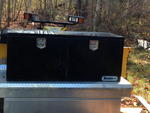 BUYERS TRUCK BOX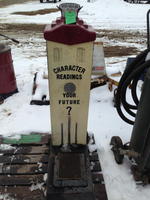 Collectible Amusement Scale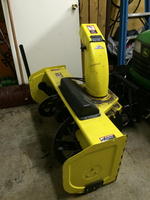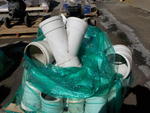 ASSORTED FITTINGS Y's & T's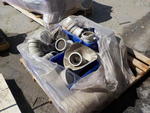 ASSORTED 4 IN. FITTINGS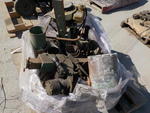 CORING MACHINE

HALE PUMP 4 IN.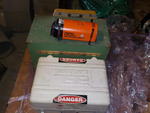 LASER LIGHT PIPE LEVEL 2 W/ TARGETS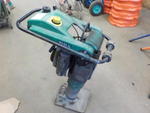 WACKER BS50-2I JUMPING JACK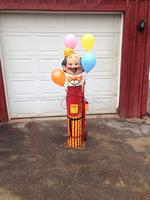 WINDY THE HELIUM MACHINE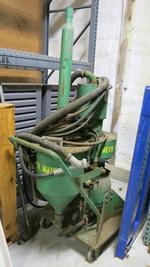 SANDBLASTER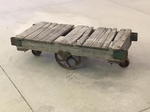 MILL CART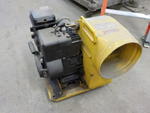 3 HP AIR BLOWER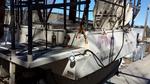 FINN HYDROSEEDER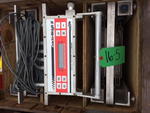 EXACTO WEIGH II VEHICLE SCALE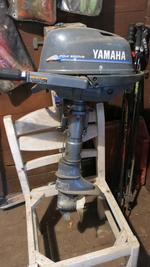 YAMAHA 4-STROKE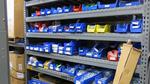 ASSORTED TRAYS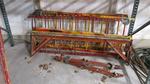 BAKERS STAGING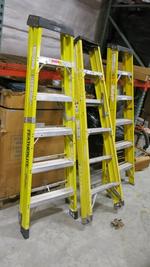 FIBERGLASS LADDERS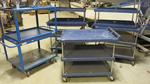 SHOP CARTS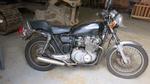 1983 SUZUKI MOTORCYCLE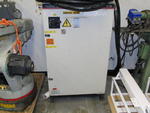 YASNAC ERC MOTOMAN CONTROL CENTER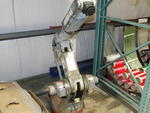 YASKAWA MOTOMAN ROBOT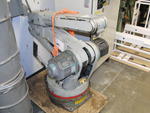 YASKAWA MOTOMAN ROBOT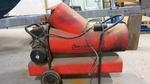 SPACE HEATER
Click an image for an enlarged version.


Auction 15-74
43RD ANNUAL SPRING CONSIGNMENT AUCTION 15-74
CONSTRUCTION EQUIPMENT - TRUCKS - TRAILERS - VEHICLES - TRAVEL TRAILERS
Sale Conducted at: BEECH RIDGE MOTOR SPEEDWAY
70 HOLMES RD., SCARBOROUGH, MAINE
THURSDAY, APRIL 16, 2015 AT 9AM

NOTICE: Auction will be conducted in 2 rings!




AUCTIONEER'S NOTE: We will begin accepting consignments to our 43rd Annual Spring Consignment Auction beginning Monday, April 6th through Monday, April 13th from 8AM-4PM. SATURDAY APRIL 11th & SUNDAY, APRIL 12th from 8AM-12PM. Please contact our office at (207) 885-5100 for advertising deadlines and consignment rates. Consignor's Include: Bankruptcy Trustee's, Secured Creditors, Municipalities, Contractors & Individuals.

A LIMITED NUMBER OF SMALL ITEMS WILL BE ACCEPTED TO THE SALE. PLEASE CONTACT STEVE KEENAN OR SHANE REDDING PRIOR TO ARRIVAL AT THE SITE. KEENAN AUCTION COMPANY RESERVES THE RIGHT TO REJECT ANY CONSIGNMENTS DELIVERED TO THE SALE SITE. CONTACT STEVE: (207) 671-7440, SHANE: (207) 712-8426

CONSTRUCTION EQUIPMENT:
- 2001 BOBCAT 773 SKID STEER, RECENT REBUILD, FRESH PAINT
- LULL 644B-42 HIGHLANDER TELESCOPIC FORKLIFT, 4,159 HOURS, S/N: 00Z24N22-1267
- LULL 644B-37 HIGHLANDER TELESCOPIC FORKLIFT, 4,881 HOURS, S/N: 98V23N21-1432
- FINN T90 HYDROSEEDER, KUBOTA DIESEL, 800 GALLON TANK

RECREATIONAL & TRAILERS:
- 2005 Harley Davidson Road King Classic, S&S 124 CU.IN. engine, 7,500+/- miles, Zippers Thundermax ECM, Hydraulic Clutch, 6-gal fuel tank, Custom Paint, Custom Rear fender, 21" Front Wheel, 18" Rear Wheel, Bike is Ready To Ride!
- 2015 Forest River Wildwood Trailer, Model WDT29UD3, No Awning, Power Tongue Lift, 2-slides, s/n: 4X4TWDE22FA254058
- 2014 Forest River Wildwood Trailer, Model WD31BKIS, Power Awning, Power Tongue Lift, Outside Kitchen, 3-slides, s/n: 4X4TWDG28EA252648
- 2014 Prowler Travel Trailer Model 27LX, Awning, s/n: 5SFPB302XEE277483
- 2014 Crossroads RV Zinger Travel Trailer, Model ZT30KB14, 1-slide, No Awning, Outside Kitchen, s/n: 4V0TC3021EJ000541
- (6) 2006 32ft. Gulfstream Cavalier travel trailers, no water holding tanks, tandem axle
- 2004 Keystone RV Springdale Travel Trailer, Model M-269RLLS, Awning, 2-slides, s/n: 4YDT286204C114449
- 1993 Fleetwood Pace Arrow motorhome, s/n: 1GBKP37N7P3318699
- 1999 Polaris RMK Trail Snowmobile, 550 TWIN, Fan Cooled, Reverse 5,338 MILES
- 2000 Yamaha SRX 700 Triple
- 1976 Glastron CV-18 18ft. fiberglass V-Hull boat, I/O, 351 Windsor V8, single axle boat trailer

TRAILERS:
- 2008 CAM SUPERLINE Model 6CAM18FTT 18' Tilt Deck 6-TON Equipment Trailer, Winch Receiver, Curb Weight: 3,080LBS., S/N: 5JPBU232X8P019301
- 30' Flatbed Equipment Trailer
- 48' Drop Deck Trailer
- 2012 Homemade Tandem Axle Equipment Trailer
- Small Single Axle Front & Rear Gates, Heavy Duty Utility Trailer, Blue

VEHICLES & RAMP TRUCK:
- 2012 Dodge Charger Police Sedan, 119,395 miles, s/n: 2C3CDXAG2CH283009
- 2012 Dodge Charger Police Sedan, 119,289 miles, s/n: 2C3CDXAG0CH283008
- 2011 Ford Crown Victoria, 84,460 miles, s/n: 2FABP7BV8BX135095
- 2008 Ford F350 Super Duty XL, 4wd regular cab pickup, dual wheels, 6.8-lieter Triton V10, auto, a/c, electric brake, 220,887 miles, s/n: 1FTWF33Y68EA93312
- 2005 Ford Crown Victoria Police Interceptor, 110,700 miles, s/n: 2FAFP71WD5X173274
- 2005 GMC 2500HD Service truck, 6.0L, 4wd, Omaha 6-compartment service body, Fisher Storm Guard 8' plow, 100,593 miles, s/n: 1GTHK24U75E316155
- 2005 GMC 2500HD cab-n-chassis, 6.0L, 2wd, 184,014 miles, s/n: 1GTHC24U55E327586
- 2005 Chevrolet Venture passenger van, 75,000 miles, s/n: 1GNDV03E95D120414
- 2004 GMC 1500 Z71 extended cab pick up truck, s/n: 2GTEK19T541329659
- 2004 Volvo Cross Country XC70 AWD wagon, a/c, CD, Cass, auto, 134,646 miles, s/n: YV1SZ59H941138215
- 1998 Chevrolet S10 Blazer LS 4X4, 93,470 miles
- 1998 Dodge Dakota SLT extended cab pickup, automatic, cass, PW, PL, 179,892 miles.
- 1991 GMC Sierra SLX 3500, 454 V8, Auto, Chevron Aluminum Ramp Body, Tow Bar, Ramsey Winch, s/n: 1GDJC34N9ME518258
- 1987 Ford Econoline Service Van, 74,623 miles on dash, w/ Baker TEL-28-B bucket lift s/n: 1FTJE34H7HHC12852
- 1999 Subaru Legacy 4-Cyl. wagon, 5D, AWD, s/n: 4S3BG6857X7627514

MISCELLANEOUS EQUIPMENT:
- Windy the Helium Balloon Machine
- Collectible Amusement Scale
- Antique Mill Cart
- 1996 John Deere F935 tractor w/ heated cab
- 47" blower attachment
- 60" broom attachment
- 60" side discharge mower deck
- 60" rear discharge mower deck
- Fisher Minute Mount Snowplow
- (4) Truck Tool Boxes
- Ariens Snow blower
- Fisher 10' V-plow
- Bobcat snow bucket
- Bobcat Auger attachment with several augers
- 1997 Walker mower
- 500 gallon fuel tank w/ containment barrier and roof
- (2) spare wheels & tires for John Deere tractor
- Assorted fittings wyes & tees
- Assorted hoses
- Assorted jack hammer bits
- Coring machine
- Generator
- Gorman Rupp & Hale pumps
- Jack hammers
- Marlow Mud Hog (4 in.)
- Pipe level
- Sewer tap machine
- Truck crane & winch
- Wacker BS 50-2i
- (2) Yaskawa Motoman K10S G-axis 10kg robots
- Yasnac ERC Motoman K10S control center

DIRECTIONS: From I-95: Take exit 42 Scarborough, Turn left onto Payne road and follow for 1/2 mi., Turn left onto Holmes Rd. and follow 1 mile to auction site on right.



TERMS: Cash or your good check. 10% Buyer's Premium. All items sold for immediate removal day of sale. For more information contact Auctioneer's office at (207)885-5100 and request auction #15-74. Sale Catered. Our 6,931st Auction and 43rd Year. Richard J. Keenan #236.