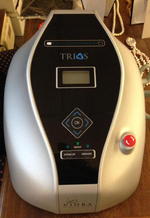 VIORA TRIOS SYSTEM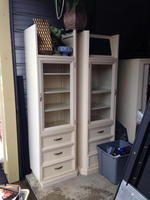 STORAGE UNIT 659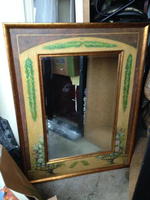 STORAGE UNIT 659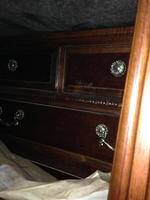 STORAGE UNIT 659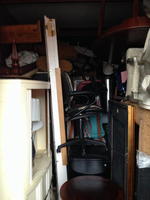 STORAGE UNIT 659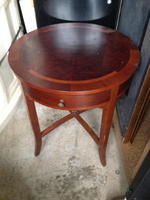 STORAGE UNIT 659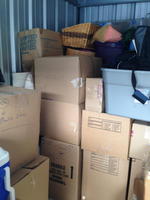 STORAGE UNIT 106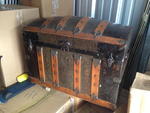 STORAGE UNIT 106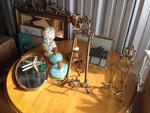 STORAGE UNIT 106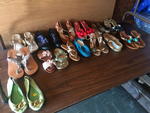 ASSORTED WOMEN'S CLOTHING AND FOOTWEAR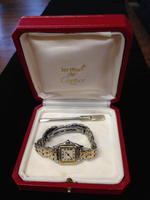 CARTIER LADIES WATCH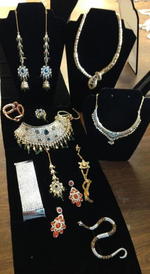 JEWELRY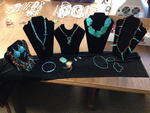 JEWELRY


JEWELRY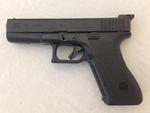 GLOCK 17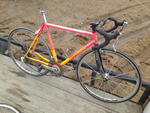 SEROTTA ATLANTA BICYCLE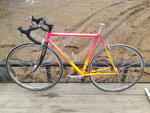 SEROTTA ATLANTA BICYCLE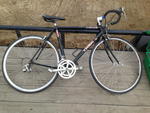 TREK 1200 ALUMINUM BICYCLE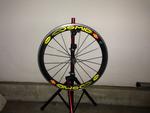 MAVIC COSMIC CARBONE RIMS


Burton Snowboard


Burton Custom Snowboard


Burton Vapor Snowboard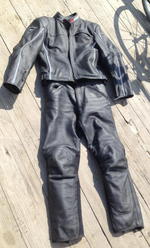 Dainese Motorcycle Suit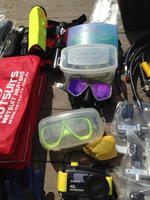 DIVING GEAR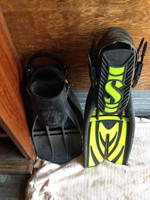 DIVING GEAR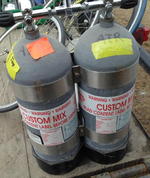 TANDEM CYLINDERS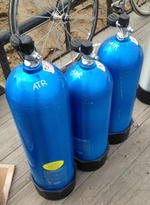 DIVING CYLINDERS


DELL POWEREDGE 350 BLADE SERVERS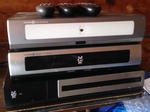 (3) TIVO HD AND SERIES 2 DVR BOXES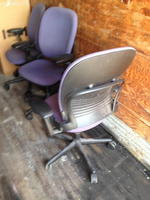 STEELCASE MULTI-TASK OFFICE CHAIRS

Auction 15-88
BANKRUPTCY TRUSTEE SALE BY:
PUBLIC TIMED ONLINE AUCTION 15-88
*************************************************
VIORA TRIOS IPL SYSTEM - GLOCK 17 PISTOL - CLOTHING - JEWELRY - SNOWBOARDS - BICYCLES - DIVING GEAR - CARBONE RIMS - COMPUTER EQUIPMENT - OFFICE FURNITURE - CONTENTS OF (2) STORAGE UNITS
*************************************************
BANKRUPTCY CASES: 12-20369 ROBINSON & 14-20186 CLARIZIO
*************************************************
ONLINE BIDDING BEGINS: THURSDAY, APRIL 16, 2015 AT 9AM
ONLINE BIDDING ENDS: WEDNESDAY, APRIL 29, 2015 AT 1PM (STAGGERED END TIMES)
*************************************************
PREVIEW: DAILY AT KEENAN AUCTION COMPANY OFFICE.

THE STORAGE UNITS CAN BE PREVIEWED WEDNESDAY, APRIL 22, 2015 FROM 8-9AM AT ELIOT RENT-A-SPACE, 61 DOW HIGHWAY, ELIOT, MAINE



YOU MUST LOG ON TO PROXIBID.COM TO BID AT THIS SALE. CLICK ON PROXIBID LOGO ABOVE.

STAGGERED END TIMES: The Timed Online Auction will be utilizing a staggered end time of (10) Lots ending every (2) minutes. Extending bidding will continue into the next end time until there is no bid for a full 2 minute period.
(Lots 1-10 end at 1PM, Lots 11-20 end at 1:02PM, Lots 21-30 end at 1:04PM, etc. unless the lot is in extended bidding.)

REGISTRATION/PAYMENT: A valid credit card is required to participate in this sale and payment will be by credit card only. Auctioneer will charge buyer's credit card used at registration, the entire invoice amount upon completion of sale.

LOT NUMBER ORDER: Subject to Bankruptcy Court Approval
1. VIORA TRIOS IPL SYSTEM, MODEL: VTR0110, S/N: VT11/00042, WITH HAIR REMOVAL (HR) & SKIN REJUVENATION (SR) WANDS
2. CONTENTS OF STORAGE UNIT 659
3. CONTENTS OF STORAGE UNIT 106
4. LOT OF ASSORTED WOMEN'S CLOTHING AND FOOTWEAR: VARIOUS SIZES, CHEROKEE, NO DIMENSION, SCRUBS, HUE, FRENCH CONNECTION, ADIDAS, JOE BENBASSET, LIMITED, JUICY COUTURE, RALPH LAUREN, FADED GLORY, ANNE KLEIN, SEMANTIKS, ISSI, CHARLOTTE RUSSE, GIORGIO ARMANI, SANDRA ANGELLOZZE, LUIS VIUTTON, TALBOTS, ETC
5. (4) FRAMED PAINTINGS AND PRINT
6. CARTIER LADIES WATCH WITH CASE
7. HERMES SCARVES
8. (9) PIECES OF JEWELRY
9. (7) PIECES OF JEWELRY
10. (10) PIECES OF JEWELRY
11. (27) PIECES OF JEWELRY
12. (25) PIECES OF JEWELRY
13. (11) PIECES OF JEWELRY
26. GLOCK 17 (9MM) PISTOL 9x19 WITH (2) CLIPS, S/N: ADF699US
27. SEROTTA ATLANTA BICYCLE, MAVIC KSYZIUM RIMS, DROMO PRO HANDLE BARS
28. TREK 1200 ALUMINUM BICYCLE, MAVIC CXP33 RIMS
29. SURLY CROSS CHECK BICYCLE, ALX320 COMP RIMS
30. MAVIC COSMIC CARBONE RIMS
31. MAVIC REFLEX RIMS AND PROFILE F22 DESIGN HANDLE BAR RESTS
32. THULE BIKE RACK
33. ELITE BIKE TRAINER
34. 2010 BURTON 153 T6 SNOWBOARD WITH BURTON C60 BINDINGS
35. BURTON 151 CUSTOM V ROCKER SUPERFLY 2 SNOWBOARD WITH BURTON CARTEL BINDINGS
36. BURTON VAPOR 157 SNOWBOARD WITH BURTON CARTEL BINDINGS
37. BURTON MENS RULER 8.5 SNOWBOARD BOOTS
38. (2) BURTON 166CM SNOWBOARD BAGS
39. FISCHER MXFIT 80 8.5 SKI BOOTS, AXIS 110 SKIS, BINDINGS AND POLES
40. DIANESE SIZE 50 MOTORCYCLE SUIT WITH SHOEI SMALL X-ELEVEN HELMET
41. LOT OF DIVING GEAR: SCUBA PRO REGULATORS, WEIGHTS, MENS "M" VEST, DIVE SUIT GLOVES, MASKS, SNORKELS, KNIFE
42. TECHNICAL DIVING INSTITUTE TANDEM CYLINDERS: REE0
43. (2) TECHNICAL DIVING INSTITUTE TANKS: CATALINA S80
44. (4) SCUBA DIVING CYLINDERS: LUXFER S80
45. (3) SCUBA DIVING CYLINDERS: CATALINA S80 & (2)S63
46. (2) SCUBA DIVING CYLINDERS: CATALINA S30 & S6
47. (2) SCUBA DIVING CYLINDERS: LUXFER S019 & CATALINA S40
48. DAN PRO EMS VERSION OXYGEN UNIT
49. DUCATI MOTORCYCLE STAND
50. PEAK PERFORMANCE BOOSTER PACK
51. DELL 3010cn LASER PRINTER
52. (3) DELL POWEREDGE 350 BLADE SERVERS
53. DELL POWEREDGE 1750 BLADE SERVER
54. (5) IBM E-SERVER X-SERIES 300 BLADE SERVERS
55. DELL POWEREDGE SC420, 400SC AND (2) COMPUTER TOWERS
56. (3) TIVO HD AND SERIES 2 DVR BOXES
57. GE MICROWAVE AND NELCO SEWING MACHINE
58. (3) STEELCASE MULTI-TASK OFFICE CHAIRS
59. WORK TABLE, 63"x32"
60. COMPUTER DESKS, COFFEE TABLE AND BOOKCASE
61. (3) TWO-DRAWER FILE CABINETS
62. (2) DESK LIGHTS AND (2) TOILET PAPER STANDS
63. LL BEAN EZ-UP
64. KENMORE VACUUM CLEANER WITH POWER NOZZLE
65. (2) BAR STOOLS
66. (4) FRAMED PRINTS

REMOVAL:
THURSDAY, APRIL 30, 2015 FROM 8AM-3PM

TERMS: Valid credit card required to bid. Payment will be by Visa/MC only. Auctioneer will charge buyer's credit card the entire invoice amount at the conclusion of the auction. 15% Buyer's Premium. Purchaser responsible for shipping arrangements. For more information contact Auctioneer's office at (207) 885-5100 and request auction #15-88. Richard J. Keenan #236. Our 43rd Year & 6,945th Auction.