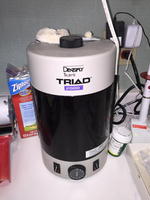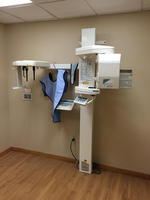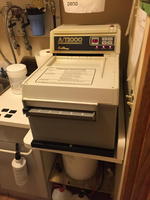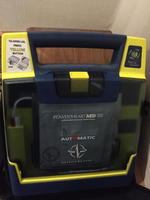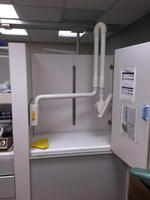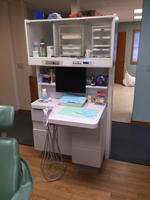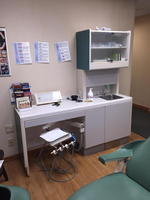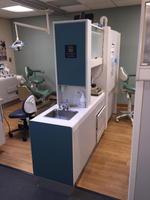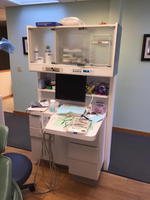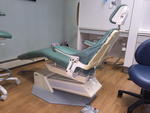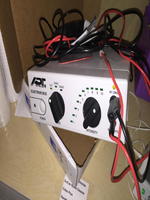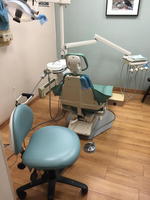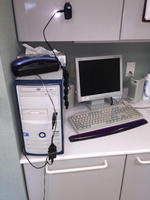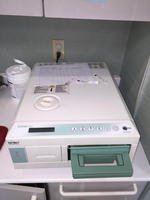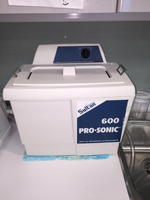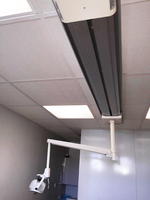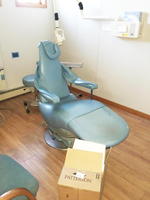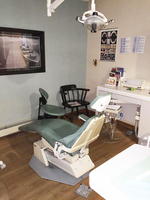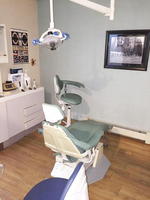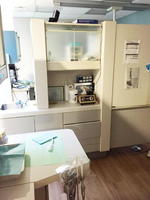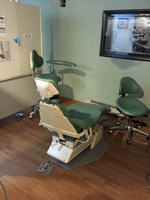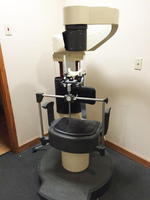 Auction 16-58
SECURED PARTY'S SALE BY:
PUBLIC TIMED ONLINE AUCTION 16-58
*************************************************
DENTAL CABINETRY, CHAIRS, LIGHTS, DELIVERY SYSTEMS, LAB & SUPPORT EQUIPMENT - X-RAY MACHINES - OFFICE FURNITURE
*************************************************
RE: MAINE COAST FAMILY DENTISTRY
*************************************************
ONLINE BIDDING BEGINS: SUNDAY, JANUARY, 03 2016 AT 9AM
ONLINE BIDDING ENDS: WEDNESDAY, JANUARY 20, 2016 AT 1PM (STAGGERED END TIMES)
*************************************************
PREVIEW: MONDAY, JANUARY 11, 2016 from 2-3PM 165 MAIN ST., THOMASTON, ME



YOU MUST LOG ON TO PROXIBID.COM TO BID AT THIS SALE. CLICK ON PROXIBID LOGO ABOVE.

STAGGERED END TIMES: The Timed Online Auction will be utilizing a staggered end time of (10) Lots ending every (2) minutes. Extending bidding will continue into the next end time until there is no bid for a full 2 minute period. (Lots 1-10 end at 1PM, Lots 11-20 end at 1:02PM, Lots 21-30 end at 1:04PM, etc. unless the lot is in extended bidding.)

PLEASE NOTE: ALL PLUMBING AND ELECTRICAL DISCONNECTS MUST BE CONDUCTED BY A LICENSED TECHNICIAN.

PARTIAL LISTING:
DENTAL CABINETRY & FURNITURE
- ADEC ISLAND CABINET W/ MULTIPLE STORAGE, SINK, X-RAY DOORS
- ADEC (2) REAR TREATMENT CONSOLES W/ DELIVERY SYSTEMS, MONITORS
- ADEC STERILIZATION CABINET, CENTER
- ADEC (2) ACCESSORY CONSOLES W/ SINK & UPPER STORAGE CABINETS, DELIVERY SYSTEMS

CHAIRS & OPERATORY EQUIPMENT
- (4) ADEC DENTAL PATIENT CHAIRS
- DENTAL CHAIR
- DELIVERY SYSTEMS
- VACUUM SYSTEMS
- MOBILE CART
- (5) BREWER & ADEC DOCTOR'S & ASSISTANT'S STOOLS
- (5) ADEC 6300 CASCADE CEILING MOUNT LIGHTS
- DUAL LITE 2000 UNIVERSAL LITE SOURCE

AUTOCLAVES
- (2) SCICAN STATIM 5000 AUTOCLAVES

LAB & SMALL EQUIPMENT
- (2) CAULK VARI-MIX II & III AMALGAMATORS
- SULTRAN 600 PRO-SONIC CLEANER
- PATTERSON PA12 ULTRASONIC CLEANER
- DENSPLY TRIAD 2000 DENTAL HALOGEN CURING OVEN
- W&H ASSISTINA 301 PLUS STERILIZATION UNIT
- DENSPLY TULSA DENTAL SPECIALTIES TORQUE CONTROL LAB MOTOR
- BONART ART DENTAL MEDICAL ELECTROSURGERY CUTTING SYSTEM
- MORITA ROOT ZX II APEX LOCATOR
- STRONG 207AL MICRO MOTOR POLISHING UNIT
- ASSORTED HANDPIECES, INSTRUMENTS

IMAGING
- 2005 SIRONA HELIODENT DS INTR ORAL X-RAY, GENERATOR MODEL 4684606-D3302
- 1990 SIEMENS HELIODENT MD DENTAL X-RAY MODEL 5938733D3195
- 1998 PLANMECA PM2002 CC PROLINE PANORAMIC DENTAL X-RAY
- SS WHITE PANOREX II PANORAMIC X-RAY
- AIR TECHNIQUES A/T2000 XR AUTOMATIC DENTAL FILM PROCESSOR
- (2) DUX X-RAY DESK VIEWERS

MISCELLANEOUS MEDICAL
- AED G3 POWER HEART DEFIBRILLATOR
- OMRON HEM-711 BLOOD PRESSURE MONITOR
- CRITICARE 503 PULSE OXIMETER
- PATIENT WHEELCHAIR

OFFICE FURNITURE & EQUIPMENT
- MODULAR OFFICE DESKS
- 2 & 4DRAWER FILING CABINETS
- 4-DRAWER LATERAL FILING CABINET
- CONFERENCE TABLE & CHAIRS
- ASSORTED MULTI-TASK SWIVEL OFFICE CHAIRS
- BOOKCASE
- 8' FOLDING TABLE
- FELLOWS PAPER SHREDDER
- 4-SEAT WAITING ROOM CHAIR
- (2) 2-SEAT WAITING ROOM CHAIRS
- ELECTRIC HEATER
- FOOT RESTS
- CANON FAX MACHINE
- CANON IMAGE CLASS D350 COPIER/SCANNER
- SMALL REFRIGERATOR
- WATER COOLER
- PROLUX UPRIGHT VACUUM CLEANER

REMOVAL:
THURSDAY, JANUARY 21, 2016 FROM 8AM-2PM

TERMS: Valid credit card required to bid. Payment will be by Cash, Visa/MC, Wire Transfer, Checks with approval. Auctioneer may charge buyer's credit card the entire invoice amount at the conclusion of the auction if payment arrangements are not made within 1 hour after invoices have been emailed to buyer. If wiring funds, contact auctioneer for wire instructions. Buyer is responsible for outgoing and incoming wire fees. 15% Buyer's Premium. Purchaser responsible for shipping arrangements. For more information contact Auctioneer's office at (207) 885-5100 and request auction #16-58. Richard J. Keenan #236. Our 44rd Year & 7,248th Auction.