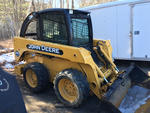 2004 JOHN DEERE 240 SERIES II SKIDSTEER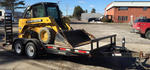 2004 JOHN DEERE 240 SERIES II SKIDSTEER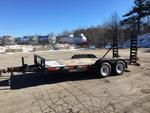 2014 ROADWAY E7X16 UTILITY TRAILER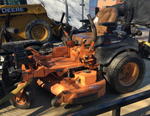 2013 SCAG TIGER CAT VELOCITY MOWER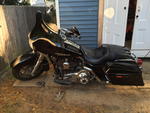 2008 HARLEY-DAVIDSON FLHX STREET GLIDE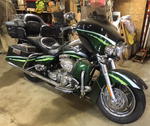 2006 HARLEY-DAVIDSON ULTRA CLASSIC SCREAMIN EAGLE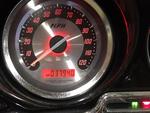 2006 HARLEY-DAVIDSON ULTRA CLASSIC SCREAMIN EAGLE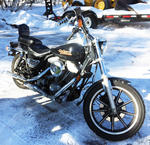 1994 HARLEY-DAVIDSON FXR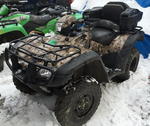 2009 HONDA RUBICON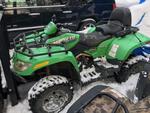 2006 ARCTIC CAT TRV ATV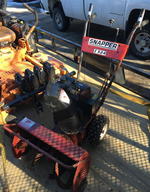 SNAPPER I524 SNOWBLOWER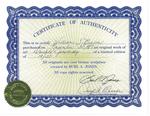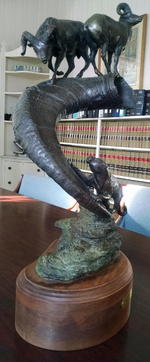 Auction 16-78
BANKRUPTCY TRUSTEE & SECURED PARTY'S SALE BY:
PUBLIC TIMED ONLINE AUCTION 16-78
*************************************************
ITEMS FROM CH 7 BANKRUPTCY CASES & SECURED CREDITOR: (3) HARLEY DAVIDSON MOTORCYCLES - ATVs - 2012 SKAG COMMERCIAL MOWER - 2004 JOHN DEERE 240II SKIDSTEER - 2014 EQUIPMENT TRAILER - BURL JONES "DOUBLE JEOPARDY" BRONZE STATUE
*************************************************
ONLINE BIDDING BEGINS: SUN, FEBRUARY, 21 2016 AT 9AM
ONLINE BIDDING ENDS: MON, MARCH 14, 2016 AT 1PM (STAGGERED END TIMES)
*************************************************
PREVIEW: FRIDAY, MARCH 11th, 2016 FROM 9AM - 11AM AT AUCTIONEER'S OFFICE



YOU MUST LOG ON TO PROXIBID.COM TO BID AT THIS SALE. CLICK ON PROXIBID LOGO ABOVE.

STAGGERED END TIMES: The Timed Online Auction will be utilizing a staggered end time of (10) Lots ending every (2) minutes. Extending bidding will continue into the next end time until there is no bid for a full 2 minute period. (Lots 1-10 end at 1PM, Lots 11-20 end at 1:02PM, Lots 21-30 end at 1:04PM, etc. unless the lot is in extended bidding.)

LOT NUMBER:
1. 2004 JOHN DEERE 240 SERIES II SKIDSTEER LOADER, S/N: T00240A931008, HOURS: 800, AUX VALVE, 72 CONSTRUCTION BUCKET
2. 2014 ROADWAY E7X16 UTILITY TRAILER, S/N: 1R9B71620ES700417, 2-AXLE, 7'W X 16'L, STAND UP RAMPS, GVWR: 9,990, PAYLOAD CAPACITY: 7,800, TIRES: 225/75/15, PINTLE HITCH
3. 2013 SCAG TIGER CAT VELOCITY PLUS 52" ZERO TURN MOWER, S/N: G3000937, MODEL: STC52VC-27CV, KOHLER 27HP AIR-COOLED ENGINE, BAGGER, WEIGHT KIT,
5. 2008 HARLEY-DAVIDSON FLHX STREET GLIDE MOTORCYCLE, 20,067 MILES, S/N: 1HD1KB4128Y672845
6. 2006 HARLEY-DAVIDSON ULTRA CLASSIC MOTORCYCLE SCREAMING EAGLE PACKAGE, 37,940 MILES, S/N: 1HD1PRE166Y952404
7. 1994 HARLEY-DAVIDSON FXR MOTORCYCLE, ONE OWNER, S/N: 1HD1EAL1XRY111376, MILES: 48,689
8. 2009 HONDA RUBICON TRX500FA ATV, 696 MILES, S/N: 1HFTE266294800767
9. 2006 ARCTIC CAT TRV ATV, 9,271 MILES, S/N: 4UF06ATV46T225744, (Ignition cylinder broke)
10. SNAPPER MODEL I524 WALK-BEHIND SNOWBLOWER
11. BURL JONES "DOUBLE JEOPARDY" BRONZE STATUE

REMOVAL:
TUESDAY, MARCH 15, 2016 FROM 8AM-4PM

TERMS: Valid credit card required to bid. Payment will be by Cash, Visa/MC, Wire Transfer, Checks with approval. Auctioneer may charge buyer's credit card the entire invoice amount at the conclusion of the auction if payment arrangements are not made within 1 hour after invoices have been emailed to buyer. If wiring funds, contact auctioneer for wire instructions. Buyer is responsible for outgoing and incoming wire fees. 15% Buyer's Premium. Purchaser responsible for shipping arrangements. For more information contact Auctioneer's office at (207) 885-5100 and request auction #16-78. Richard J. Keenan #236. Our 44th Year & 7,277th auction.