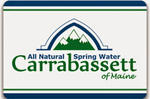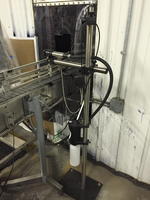 2012 PHOTO CELL & STAND W/ VIDEOJET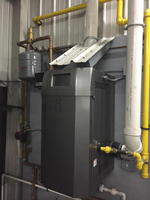 2012 TRINITY DIRECT VENT BOILER Lx400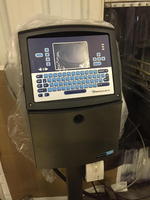 2012 VIDEOJET 1220 INK JET CODING MACHINE

PARTNER PAK SIMPL-SEAL MINI-101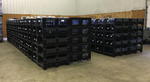 (313) WATER BOTTLE PALLETS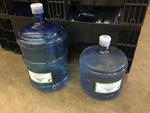 (1046) WATER BOTTLES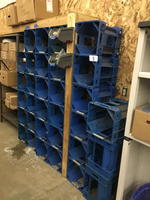 (31) WATER BOTTLE CRATES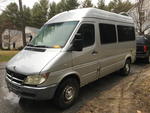 2004 DODGE SPRINTER 2500 VAN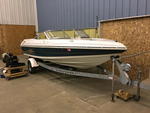 1996 SYLVAN 178 BOWRIDER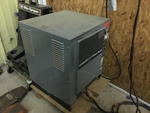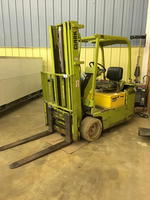 CLARK TW30B ELECTIC FORKLIFT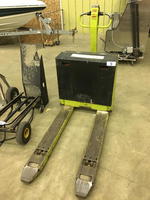 CLARK PW15 ELECTRIC PALLET JACK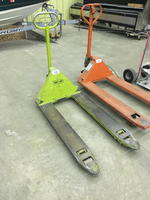 BRODIE 5,500LB PALLET JACK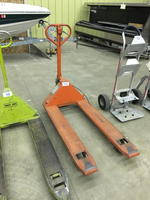 MULTI-TON M2748 5,000LB PALLET JACK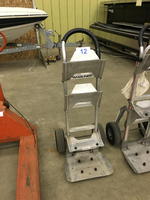 MAGLINER WATER BOTTLE HAND CART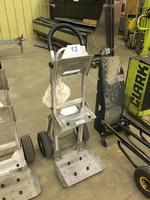 MAGLINER WATER BOTTLE HAND CART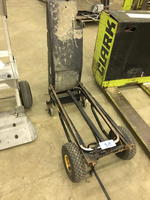 FOUR-WHEEL DOLLY AND RAMP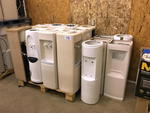 (68) ASSORTED WATER COOLERS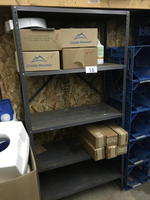 METAL PARTS SHELVING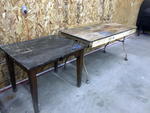 (3) ASSORTED TABLES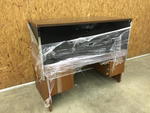 (2) DOUBLE PEDESTAL DESKS

Auction 16-118
Trustees Sale By:
PUBLIC TIMED ONLINE AUCTION 16-118
*************************************************
GENERAL INTANGIBLES - 2012 INK JET CODER - 2012 DIRECT VENT BOILER - FORKLIFT - MATERIAL HANDLING EQUIPMENT - PARTNER PAK VAC TUNNEL - REFRIGERATED WATER COOLERS - STACKABLE WATER BOTTLE PALLETS - GENERAL INTANGIBLES - 2004 DODGE SPRINTER VAN - 1996 SYLVAN 178 POWER BOAT & TRAILER
*************************************************
ONLINE BIDDING BEGINS: SUNDAY, APRIL 3, 2016 AT 9AM
ONLINE BIDDING ENDS: WEDNESDAY, APRIL 27, 2016 AT 1PM
*************************************************
RE: CHAPTER 7 BANKRUPTCY CASE NO. 16-20040 CARRABASSETT VALLEY SPRING WATER, LLC. CHAPTER 7 BANKRUPTCY CASE NO. 16-20045 DAVID M. SMITH
*************************************************
PREVIEW: MONDAY, APRIL 18, 2016
153 GREENWOODS RD., PERU, ME FROM 9-9:30AM
119 YORK ST., KENNEBUNK, ME FROM 1-1:30PM
*************************************************



YOU MUST LOG ON TO PROXIBID.COM TO BID AT THIS SALE. CLICK ON PROXIBID LOGO ABOVE.

STAGGERED END TIMES: The Timed Online Auction will be utilizing a staggered end time of (10) Lots ending every (2) minutes. Extending bidding will continue into the next end time until there is no bid for a full 2 minute period. (Lots 1-10 end at 1PM, Lots 11-20 end at 1:02PM, Lots 21-30 end at 1:04PM, etc. unless the lot is in extended bidding.)

Lot Number Order:
1. CARRABASSETT SPRING WATER GENERAL INTANGIBLES. TRUSTEE WILL OFFER ANY RIGHTS, TILE OR INTEREST THAT THE ESTATE MAY HAVE IN THE FOLLOWING INTANGIBLES ASSETS:
I. CUSTOMER LIST, INCLUDES 677 CUSTOMER NAMES (427-SOUTHERN, ME & 250-WESTERN ME), ANNUAL SALES BY CUSTOMER FROM JAN 2011- MAR 2016, ANNUAL SALES BY ITEM FROM JAN 2011- MAR 2016, BILL TO ADDRESS, SHIP TO ADDRESS, MAIN EMAIL ADDRESS, PRIMARY CONTACT, MAIN PHONE NUMBER. ALSO INCLUDES 225-WATER COOLERS IN SOUTH MAINE & 69-WATER COOLERS IN WESTERN MAINE THAT ARE WITH CUSTOMERS.
II. COMPANY NAME
II. TELEPHONE NUMBER
III. COMPANY WEBSITE
IN KENNEBUNK
2. PARTNER PAK SIMPL-SEAL MINI-101 , S/N: 5856-0703
IN PERU
2A. 2012 TRINITY LX400 DIRECT VENT BOILER AND DIRECT VENT INSTANTANEOUS WATER HEATER, S/N: 63852
2B. 2012 VIDEOJET MODEL 1220 INK JET CODING MACHINE, 1PH, S/N: 1218667C21ZH W/ INFRARED FIBER OPTIC PHOTOCELL, MOBIL STAND 1000 SERIES, 3M PUMP, STATIC PRINT HEAD STAND.
IN KENNEBUNK
3. (313) WATER BOTTLE PALLETS: KENNEBUNK -(304) DOUBLE & (9) SINGLE, PERU - (74) DOUBLE
4. (1191) WATER BOTTLES: KENNEBUNK - WATER BOTTLES: (1,088) 5-GALLON & (103) 3-GALLON
5. (31) WATER BOTTLE CRATES
6. 2004 DODGE SPRINTER 2500 VAN, 200,410 MILES, S/N: WD5PD644745652420
7. 1996 SYLVAN 178 BOWRIDER S/N: SYL430411596 W/ SHORLANDER TRAILER: S/N: 1MDBF8R18SE764561
8. CLARK TW30B ELECTIC FORKLIFT, S/N: TW235-110-4285FA W/ HOBART 540B1-18R CHARGER
9. CLARK PW15 ELECTRIC PALLET JACK, S/N: PW186-003SPF-4836
10. BRODIE 5,500LB PALLET JACK
11. MULTI-TON M2748 5,000LB PALLET JACK
12. MAGLINER WATER BOTTLE HAND CART
13. MAGLINER WATER BOTTLE HAND CART
14. FOUR-WHEEL DOLLY AND RAMP
15. (68) ASSORTED PARTS WATER COOLERS AND ACCESSORIES
16. METAL PARTS SHELVING & RUBBERMAID STORAGE CABINET
17. (3) ASSORTED TABLES
18. (2) DOUBLE PEDESTAL DESKS
19. (5) WATER BOTTLE CRATES. (5) 5-GALLON WATER BOTTLE CRATES EACH HOLDS (40) 5-GALLON BOTTLES.

REMOVAL:KENNEBUNK - THURSDAY, APRIL 28, 2016, KENNEBUNK FROM 8-10AM & PERU - BY APPOINTMENT.

TERMS: Valid credit card required to bid. Payment will be by Cash, Visa/MC, Checks with approval. Auctioneer may charge buyer's credit card the entire invoice amount at the conclusion of the auction if payment arrangements are not made within 1 hour after invoices have been emailed to buyer. 15% Buyer's Premium. Purchaser responsible for shipping arrangements and any disconnects. For more information call (207) 885-5100 and request by auction number 16-118. Richard J. Keenan #236. Our 44th Year & 7,311th Auction.