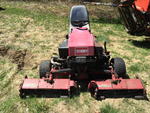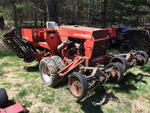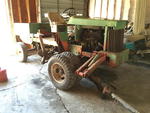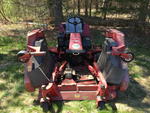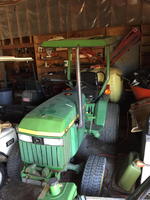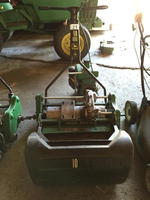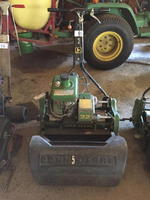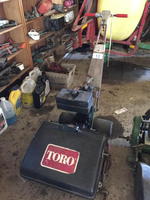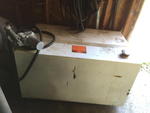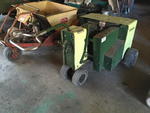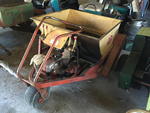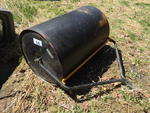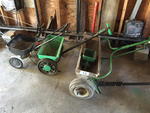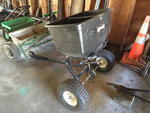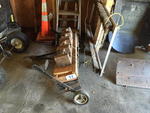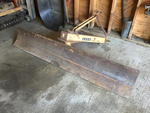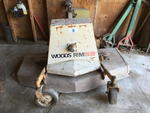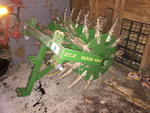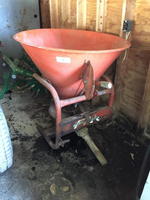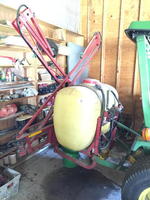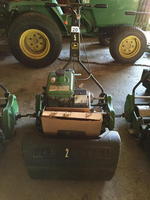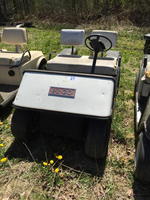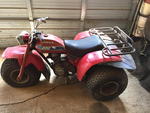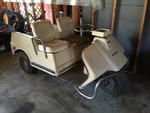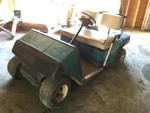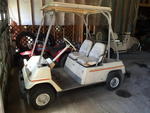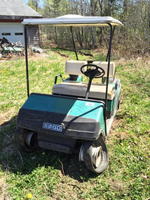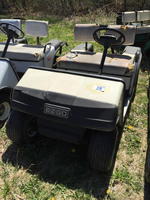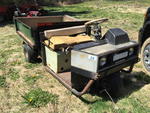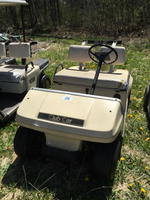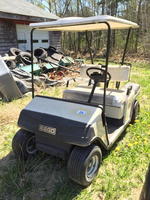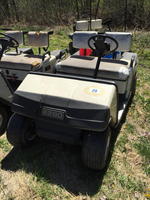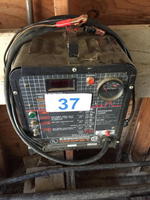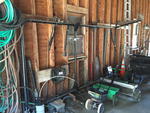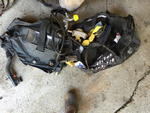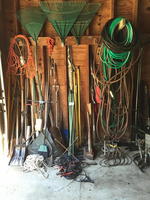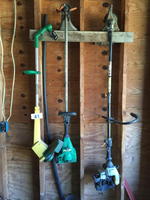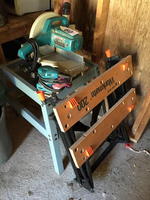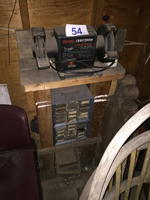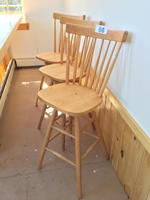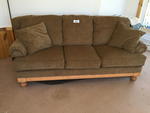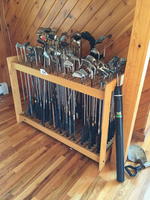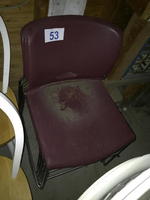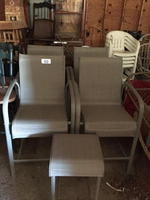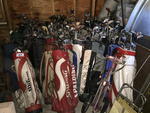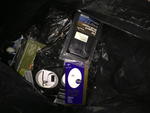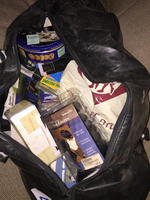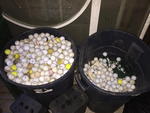 Auction 16-139E
SECURED PARTY'S PUBLIC TIMED ONLINE AUCTION 16-139E
*************************************************
JOHN DEERE 670 4X4 TRACTOR • TORO GROUNDS MASTER 455D MOWER • TORO REEL MASTER 215 MOWER • JACOBSEN FAIRWAY, ROUGH MOWER • (2) JOHN DEERE GREENS MOWERS • TOP DRESSER • RYAN AERATOR • WOODS RM52 MOWER • WOODS 6' BLADE • AGRIFAB 4' ROLLER • HARDI 100 GAL. SPRAYER • FRANSGARD SPREADER • (8) EASY-GO, CLUB CAR AND HARLEY DAVIDSON GOLF CARTS• MISC. SUPPORT EQUIPMENT
*************************************************
RE: ASSETS OF NEWPORT COUNTRY CLUB
*************************************************
ONLINE BIDDING BEGINS: SUNDAY, MAY 15, 2016 AT 9AM
ONLINE BIDDING ENDS: TUESDAY,JUNE 7, 2016 AT 2PM (STAGGERED END TIMES)
*************************************************
PREVIEW: TUESDAY, MAY 24, 2016 from 1-2PM
170 GOLF COURSE RD., NEWPORT, MAINE

* Real Estate Will Be Sold at a Live On-Site Auction on Tuesday, June 7, 2016 at 10am
For more Real Estate information and auction details CLICK HERE.



YOU MUST LOG ON TO PROXIBID.COM TO BID AT THIS SALE. CLICK ON PROXIBID LOGO ABOVE.

STAGGERED END TIMES: The Timed Online Auction will be utilizing a staggered end time of (10) Lots ending every (2) minutes. Extending bidding will continue into the next end time until there is no bid for a full 2 minute period. (Lots 1-10 end at 1PM, Lots 11-20 end at 1:02PM, Lots 21-30 end at 1:04PM, etc. unless the lot is in extended bidding.)

LOT NUMBER ORDER:
1) JOHN DEERE 670 4WD TRACTOR, 103 HOURS, S/N: M00670A001484, DIESEL, TURF TIRES, (4) FRONT MOUNT WIEGHTS (*ENGINE TURNS/DIDN'T START)
2) TORO 4-MATIC GROUNDSMASTER 455-D MOWER, DIESEL, 4,154 HOURS, S/N: 50431 (*RUNS/DRIVES)
3) TORO REELMASTER 216 MOWER, 4,812 HOURS, S/N: 20130, MODEL: 03410 (*RUNS/DRIVES)
4) JACOBSEN FAIRWAY ROUGH MOWER, 4,509 HOURS, S/N: 705022442 (*RUNS/DRIVES)
5) JACOBSEN F10 REEL MOWER, 4CYL GAS (*ENGINE TURNS/DIDN'T START)
6) HARDI 88-106 GALLON 3PT SPRAYER, 637352RAM-FF10296
7) FRANSGARD TF250 3PT FERTILIZER SPREADER, S/N: 61108
8) JOHN DEERE 232 3PT AERATOR, S/N: E00232G759267
9) WOODS RM59 3PT FINISH MOWER, S/N: 0065143
10) WOODS 3PT 83" SCRAPER BLADE
11) 4' THATCHER AND BROOM
12) AGRIFAB TOW BEHIND SPREADER
13) (3) ASSORTED FERTILIZER SPREADERS
14) AGRIFAB 3' 640LB ROLLER
15) TRUCK WORKS & MORE TRANSFER TANK W/ TOOL BOX
16) RYAN GREENSAIRE II AERATOR
17) SOD MASTER METE-R-MATIC F-6 TOP DRESSER, S/N: 962172
18) TORO GREENSMASTER MOWER
19) JOHN DEERE 22 WALK BEHIND GREENS MOWER, S/N: E00022G826633
20) JOHN DEERE 22 WALK BEHIND GREENS MOWER, S/N: E00022G865341
21) JOHN DEERE 22 PARTS GREENS MOWER
22) CRAFTSMAN 6HP 22" MOWER
23) LAWN UTILITY TRAILER
24) CUSHMAN 898530-8510 UTILITY VEHICLE, 390 HOURS, S/N: 1CUMH2224FL002281 (*ENGINE TURNS/DIDN'T START)
25) EZ-GO GAS POWERED GOLF CART, S/N: 667612 (*RUNS/DRIVES - NO BATTERY)
26) CLUB CAR GAS POWERED GOLF CART, S/N: AG9138262680 (*ENGINE TURNS/DIDN'T START - NO BATTERY)
27) EZ-GO GAS POWERED GOLF CART, S/N: 338161 (*ENGINE TURNS/DIDN'T START - NO BATTERY)
28) EZ-GO GAS POWERED GOLF CART, S/N:667555 (*RUNS/DRIVES - NO BATTERY)
29) EZ-GO GAS POWERED GOLF CART, S/N: 667609 (*RUNS/DRIVES - NO BATTERY)
30) EZ-GO ELECTRIC GOLF CART, S/N: 683914
31) YAMAHA GAS POWERED GOLF CART (NO KEY)
32) EZ-GO GAS POWERED GOLF CART, S/N: 683914 (*NO MOTOR/KEY)
33) AMF HARLEY DAVIDSON GOLF CART (*NO KEY)
34) 1982 HONDA 200 3-WHEELER, S/N: JH32B0500CC132582
35) ASSORTED TIRES, CART ENCLOSURE AND SEAT
36) LOT OF (5) EZ-GO PARTS GOLF CARTS
37) (2) EZ-GO TEXTRON TOTAL CHARGE II BATTERY CHARGERS
38) TUBE STYLE TRUCK RACK
39) DIVING GEAR
40) SPRINKLERS, GARDEN HOSE, AND LONG HANDLE TOOLS
41) LADDERS, WHEEL BARROW, (2) WEED EATER & (1) RYOBI STRING TRIMMERS
42) LOT OF SPRAY HOSE
43) CONTENTS ON WALL
44) GOLF BALL WASHERS, CUP SPADES AND FLAGS
45) VOLKL SKIES, POWER HOUSE EXERCISE MACHINE, TRUCK BOX, COKE COOLER AND MISC
46) BAG OF NEW GOLF ACCESSORIES AND (2) 45 GALLON DRUMS OF GOLF BALLS
47) LOT OF (28) SETS OF GOLF CLUBS AND BAGS
48) KENT WOOD STOVE
49) PATIO SOFA, WICKER SIDE CHAIRS, TABLE AND (8) PARAFIN CHAIRS
50) 5-PIECE PATIO SET
51) (2) SIDE CHAIRS, STOOL AND (2) BAR STOOLS
52) TABLES, ROCKER, SIDE TABLE AND MODEL HOUSE
53) (5) MOLDED STACK CHAIRS
54) CRAFTSMAN 1/3HP 8" BENCH GRINDER W/ STAND
55) FOLEY UNITED 365 GRINDER/SHARPENER, S/N: 1038
56) CRAFTSMAN 6" BENCH VISE
57) ASSORTED TOOLS, FLOOD LIGHT AND MISC CONTENTS ON BENCH
58) LOT OF ASSORTED TOOL BOXES AND CONTENTS
59) CRAFTSMAN WET/DRY VAC
60) MAKITA 10" MITER SAW, STAND, SANDER AND WORKMATE STAND
61) FANS, COOLER, OWL, LAMP, CPU, TABLE AND MISC.
62) (5) LP TANKS, (2) LP HEATERS AND FUEL CANS
63) BLOCK & TACKLE
64) (121) GOLF CLUBS AND RACK
65) SOFA
66) (3) BAR STOOLS
67) COMPUTER DESK, VACUUM, TV AND VCR

REMOVAL:Wednesday, June 8, 2016 from 8AM-12PM

TERMS: Valid credit card required to bid. Payment will be by Cash, Visa/MC, Wire Transfer, Checks with approval. Auctioneer may charge buyer's credit card the entire invoice amount at the conclusion of the auction if payment arrangements are not made within 1 hour after invoices have been emailed to buyer. If wiring funds, contact auctioneer for wire instructions. Buyer is responsible for outgoing and incoming wire fees. 15% Buyer's Premium. Purchaser responsible for trucking/shipping arrangements. For more information contact Auctioneer's office at (207) 885-5100 and request auction #16-139E. Richard J. Keenan #236. Our 44th Year & 7,337th Auction.