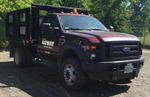 09 FORD F450 4WD RACK BODY DUMP, PLOW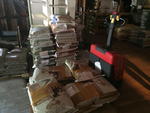 16 STARKE PT40MXA ELEC PALLET JACK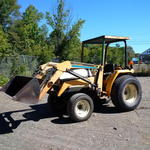 96 CUB CADET 7235 4WD TRACTOR W/ 417 LOADER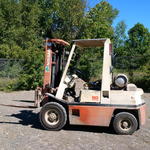 93 NISSAN 50 LP FORKLIFT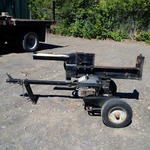 MTD YARD MACHINE GOLD SERIES WOOD SPLITTER

2005 STATESMAN GARDEN TRACTOR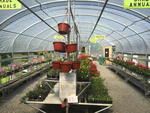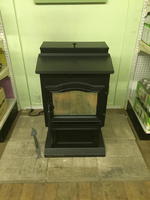 HARMAN P61A PELLET STOVE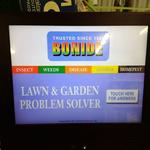 PESTICIDE PROBLEM SOFTWARE PROGRAM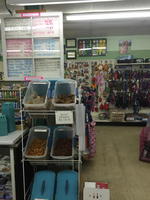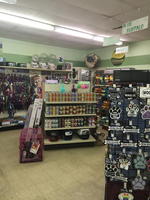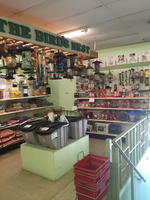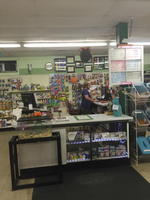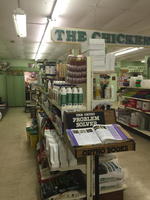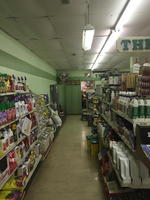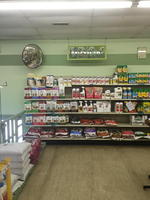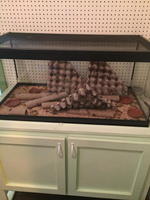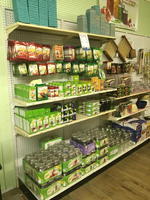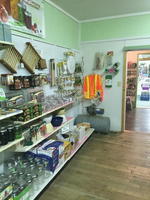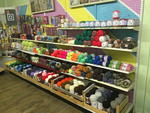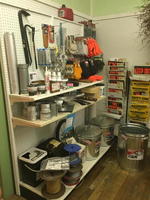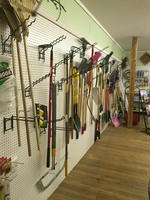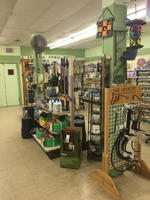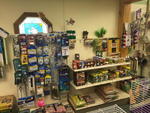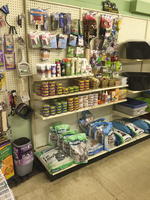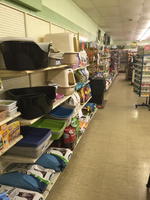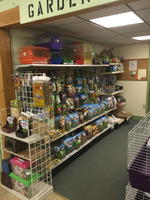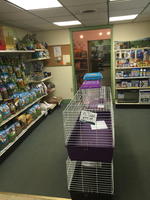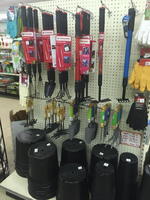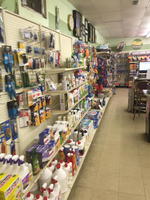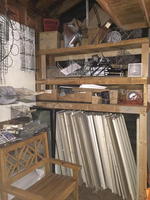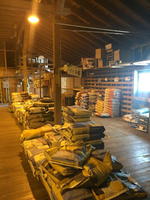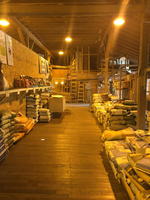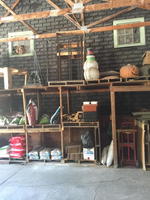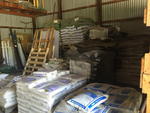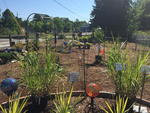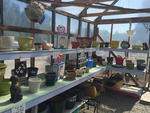 Auction 16-278E
PUBLIC AUCTION 16-278
RE: COMPLETE LIQUIDATION OF FOXCROFT AGWAY
ON-SITE ONLY
REAL ESTATE: 10,382+/-S.F. RETAIL/COMMERCIAL FACILITY, 2.23+/- ACRES
EQUIPMENT: (selling separate) 09 FORD F450 DUMP TRUCK - 4WD TRACTOR - FORKLIFT - INVENTORY - FIXTURES & SUPPORT EQUIPMENT
76 NORTH ST., DOVER-FOXCROFT, ME
TUESDAY, OCTOBER 11, 2016 AT 10AM
(Business Closing, Owner Retiring)

PREVIEW: TUESDAY, SEPTEMBER 27, 2016 FROM 10AM-12PM & 8AM MORNING OF SALE

FOR MORE DETAILS ON REAL ESTATE AUCTION
CLICK HERE.

AUCTIONEER'S NOTE: THE KEENAN AUCTION COMPANY IS PLEASED TO ANNOUNCE THE AUCTION SALE OF THE REAL ESTATE, EQUIPMENT AND INVENTORY OF FOXCROFT AGWAY IN DOVER-FOXCROFT MAINE. AFTER 14+ YEARS OF PROVIDING EXCELLENT SALES AND SERVICE TO THE PEOPLE OF THE DOVER-FOXCROFT REGION, OWNERS GUY AND PAM PULTZ HAVE COMISSIONED THE KEENAN AUCTION COMPANY TO CONDUCT THEIR CLOSING AUCTION. PLEASE JOIN US ON OCTOBER 11TH FOR THIS EXCELLENT OPPORTUNITY TO PURCHASE THIS WELL MAINTAINED RETAIL/COMMERCIAL PROPERTY, ALONG WITH HUNDREDS OF ITEMS FROM THE AGWAY BRAND OF PRODUCTS AND OTHERS. WE WILL ALSO SELL ALL REMAINING PLANTS, THE HOOP HOUSE, ROLLING STOCK, SHOP EQUIPMENT, STORAGE TRAILERS AND MUCH MORE.

TRUCK - TRACTORS - TRAILERS
- 2009 FORD F450 XL SUPER DUTY 4WD, AUTO., DUMP FLATBED, 6.8LITER TRITON V10 20,000 MILES W/ FISHER 8.5' XTREME V-PLOW, S/N:1FDAF47Y99EB16640
- 1996 CUB CADET 7235 TRACTOR W/417 LOADER & BUCKET, HOURS:
1,274
- 2005 STATESMAN GARDEN TRACTOR, CAST IRON FRONT END, 25HP BRIGGS AND STRATTON, 48" DECK.
- HARVEY UTILITY TRAILER 6'X10' WITH RAMPS
- 45FT VAN STORAGE TRAILER

FORKLIFT - MATERIAL HANDLING EQUIPMENT:
- 1993 NISSAN 50 KH01 FORKLIFT, 3-STAGE MAST, HOURS: 3,744, LP GAS
- 2016 STARKE PT40MXA ELECTRIC PALLET JACK
- HYDRAULIC PALLET JACK
- HANDTRUCKS

POS SYSTEM - COMPUTERS – PRINTERS:
- ACER DESKTOP COMPUTER FOR INTEGRA POINT OF SALE SYSTEM, W/ MONITOR, KEYBOARD
- INTEGRA POINT OF SALE STATIONS WITH INVOICE PRINTERS & LASER SCANNERS
- BAR CODE BLASTER
- DELL LAPTOP
- DELL A920 PRINTER
- OKI MICROLINE 420 PRINTER
- BROTHER 7020 COPIER
- HP 1040 FAX MACHINE
- IGENICO CREDIT CARD READER CHIP ENABLED

OFFICE FURNITURE & EQUIPMENT – APPLIANCES:
- CASH SAFE
- (4) FILING CABINETS
- CASIO CALCULATOR
- WALKIE TALKIES, CHARGERS
- BUSINESS PHONES
- OFFICE DESKS
- OFFICE CHAIRS
- STORAGE CABINET
- SMALL REFRIGERATOR
- SIDE BY SIDE REFRIDGERATOR

PELLET STOVES - STORE FIXTURES – WAREHOUSE & STORE SHELVING – MISC:
- 2008 HARMAN P61A PELLET STOVE
- 2006 HARMAN P61A PELLET STOVE
- ADJUSTABLE SHOWROOM GONDOLAS SHELVING
- WAREHOUSE SHELVING
- ASSORTED DISPLAY RACKS & FIXTURES
- SMALL ANIMAL/REPTILE AQUARIUMS
- VARIOUS HAND TOOLS
- AIR COMPRESSOR
- TOOL BOXES
- PNEUMATIC AIR WRENCH
- LIGHTED OUTDOOR SIGN FRAME AND LETTER BOARD
- MTD YARD MACHINES GOLD SERIES WOOD SPLITTER, GAS POWERED

GREENHOUSE & NURSERY EQUIPMENT:
- FULL GREENHOUSE, 65' X 25' X 12', PLASTIC COVERED, SIDE - PANELS, SHADE CLOTHS, NEW BOXED COVERING
- 2-TIER ADJUSTABLE GREENHOUSE SHELVING WITH PLASTIC TRAYS
- SHALLOW DRAFT PUMPS (FOR DRAWING GREENHOUSE WATER FROM STREAM)- PROPANE FURNACE
- FREE STANDING KIOSKE MONITOR w/ ON-BOARD INSECT IDENTIFICATION/RECOMMENDED PESTICIDE SOFTWARE PROGRAM

INVENTORY:RETAIL LAWN & GARDEN - PET CENTER INVENTORY - YARNS & CRAFT INVENTORY.



REMOVAL: Day of Sale until 4PM and Wednesday, October 12, 2016 from 8AM-12PM.

EQUIPMENT TERMS: CASH, Company or Personal Check, in US Funds. Out of State Checks with bank letter of guarantee. Complete Payment Due Day of Sale. 10% Onsite Buyer's Premium. For additional information call (207) 885-5100 and request by auction number 16-278. Our 7,432nd Auction and 44th Year. RICHARD J. KEENAN #236. Sale Catered.