(1) of (2) 05 Wabash 53' reefers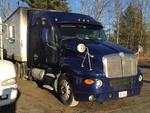 2000 Kenworth T2000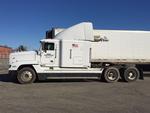 1993 Freightliner FLD120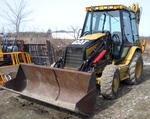 2004 Caterpillar Model 420D, Tractor Loader Backhoe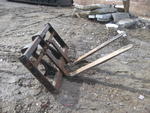 Fork Tine Attachment for Cat 420D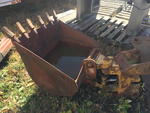 Digging Bucket with AJB 2-way Coupler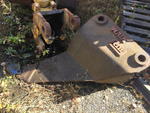 Wain Roy Frost Tooth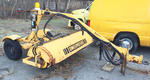 2001 Sweepster Street Sweeper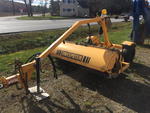 <2001 Sweepster Street Sweeper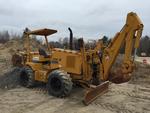 1984 Vermeer V7550 Trencher/Backhoe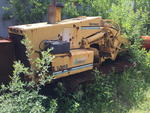 1980 Vermeer T450 Track Trencher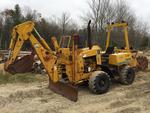 1980 Vermeer V450 Trencher/Backhoe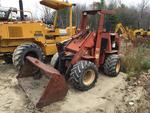 1980 Ditch Witch 400LCD Loader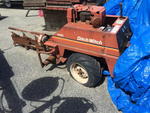 1988 Ditch Witch 1420 walk behind trencher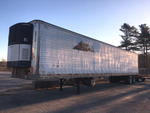 2005 Wabash 53' Refrigerated Trailer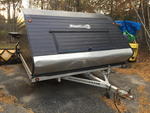 2010 SnoPro 10' XR Deluxe snowmobile trailer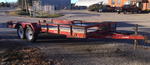 T/A Equipment Trailer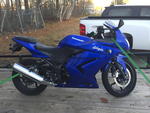 2009 Kawasaki Ninja 250R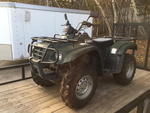 2000 Suzuki Eiger 4WD 400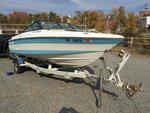 1989 Sunbird Corsair 17' Bowrider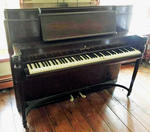 1939 Steinway Studio Upright Piano

Auction 16-346
PUBLIC TIMED ONLINE AUCTION 16-346
SELECT CONSIGNMENT BEING ACCEPTED
*************************************************
2004 CATERPILLAR 420D TRACTOR LOADER BACKHOE - VERMEER TRENCHING EQUIPMENT - TOW BEHIND SWEEPSTER - 53FT. REEFER VAN TRAILER - MOTORCYCLE - BOAT & TRAILER - STEINWAY STUDIO PIANO
*************************************************
RE: ASSETS FROM CHAPTER 7 BANKRUPTCY TRUSTEES - SECURED CREDITORS - CONTRACTORS & OTHERS
*************************************************
ONLINE BIDDING BEGINS: SUNDAY, DECEMBER 4, 2016 AT 9AM
ONLINE BIDDING ENDS: THURSDAY, DECEMBER 22, 2016 AT 1PM (STAGGERED END TIMES)
*************************************************
PREVIEW:MONDAY, DECEMBER 12, 2016 FROM 10-2PM. ITEMS ARE LOCATED AT AUCTIONEER'S FACILITY AT 1 RUNWAY RD., SOUTH PORTLAND, ME. PLEASE CHECKIN AT OFFICE BEFORE VIEWING. IF YOU CANNOT MAKE THE DECEMBER 12TH PREVIEW DATE, PLEASE CONTACT US TO ARRANGE FOR ANOTHER DAY.
AUCTIONEER'S NOTE: Select consignments will be accepted to this auction. Items must be consigned to the auction prior to the December 4th start date. If you would like to consign an item to this sale, please contact our office at (207) 885-5100 or email: info@keenanauction.com.



YOU MUST LOG ON TO PROXIBID.COM TO BID AT THIS SALE. CLICK ON PROXIBID LOGO ABOVE.

STAGGERED END TIMES: The Timed Online Auction will be utilizing a staggered end time of (1) Lot ending every (2) minutes. Extending bidding will continue into the next end time until there is no bid for a full 2 minute period. (Lot 1 ends at 1PM, Lot 2 ends at 1:02PM, Lot 3 ends at 1:04PM, etc. unless the lot is in extended bidding.)

CONSTRUCTION EQUIPMENT:
- 2004 Caterpillar Model 420D, Tractor Loader Backhoe, Extenda-hoe, w/ bucket, left side rear glass missing, 4,875 hours, s/n: CAT0420DHBLN10667
- 2001 Sweepster Tow Behind Street Sweeper, Model TH84C2PME, Serial# 0111007, Double Hydraulics system, One for Sweeper, One for Lifting and Angling Sweeper.
- 1988 Ditch Witch 1420 walk behind trencher, hours: 1,623
- 1984 Vermeer V7550 trencher/backhoe 1,909 hours, s/n: 1VRF112W9K1000199
- 1980 Vermeer T450 track trencher, s/n: 1VRE210Z5K1000111
- 1980 Vermeer V450 trencher/backhoe, 1,734 hours, s/n: 1VRF082L4J1000580
- 1980 Ditch Witch 400LCD Loader, 4-cyl Continental Diesel, s/n: 800058
- Digging Bucket w/ AJB 2-way coupler
- Wain Roy Frost Tooth
- Fork Tine Attachment for Cat 420D Backhoe

TRAILERS:
- 2005 Wabash 53' Refrigerated Van Trailer, S/N: 1JJV532W15L932618
- 2005 Wabash 53' Refrigerated Van Trailer, S/N: 1JJV532W85L941297
- T/A Equipment Trailer, S/N: unknown
- 1989 T/A Equipment Trailer, fold down ramps

ROAD TRACTORS:
- 1993 FREIGHTLINER FLD120 ROAD TRACTOR, 12K FRONTS, 40K REARS, CAT 3406, S/N: 1FUYDSY86PH484348
- 2000 KENWORTH T2000 ROAD TRACTOR, 12K FRONTS, 40K REARS, CUMMINS N14, S/N: 1XKTD69X9YJ856105

RECREATIONAL ITEMS - STEINWAY PIANO:
- 2010 SnoPro 10' XR Deluxe enclosed snowmobile trailer, s/n: 5WFBS1015AW006949 ~ Chapter 7 Bankruptcy Case No. 16-10389 Brian E. Crater
- 2009 Kawasaki Ninja 250R motorcycle, Miles: 21,406, s/n: JKAEXMJ179DA41468 ~ Chapter 7 Bankruptcy Case No. 16-10485 Jeffrey Wiley
- 2000 Suzuki Eiger 4WD 400 Quadmatic ATV ~ Chapter 7 Bankruptcy Case No. 16-20443 Edward R. Bennett
- 1989 Sunbird Corsair 17' Bowrider boat w/ trailer, Mercury Inboard & Mercruiser Alpha One Outdrive, s/n: SB2C0579C789 ~ Chapter 7 Bankruptcy Case No. 16-10460 Owen D. Teixeira
- 1939 Steinway Studio Upright Piano, s/n: P295528 ~ Chapter 7 Bankruptcy Case No. 16-20105 Paul & Colette Howell

REMOVAL:THURSDAY, DECEMBER 22, 2016 FROM 2-4PM, AND FRIDAY, DECEMBER 23 FROM 8AM-2PM.



TERMS: Valid credit card required to bid. Payment will be by Cash, Visa/MC, Wire Transfer, Checks with approval. Auctioneer may charge buyer's credit card the entire invoice amount at the conclusion of the auction if payment arrangements are not made within 1 hour after invoices have been emailed to buyer. If wiring funds, contact auctioneer for wire instructions. Buyer is responsible for outgoing and incoming wire fees. 15% Buyer's Premium. Purchaser responsible for trucking/shipping arrangements. For more information contact Auctioneer's office at (207) 885-5100 and request auction #16-346. Richard J. Keenan #236. Our 44th Year & 7,497th Auction.