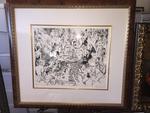 LOT 1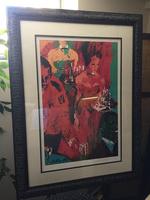 LOT 2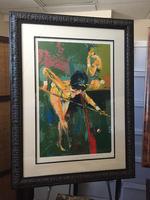 LOT 2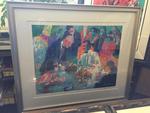 LOT 4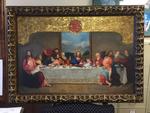 LOT 5

LOT 6

LOT 7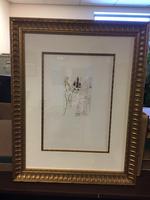 LOT 8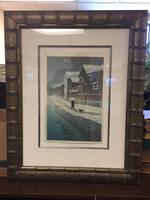 LOT 9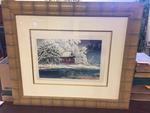 LOT 10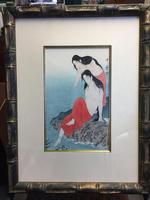 LOT 11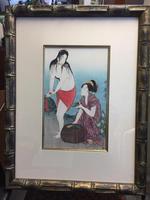 LOT 12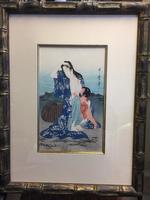 LOT 13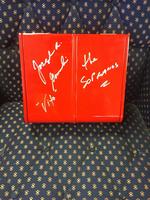 LOT 14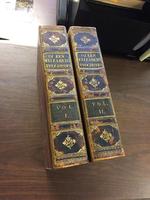 LOT 15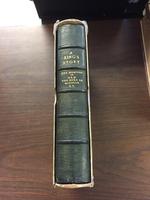 LOT 16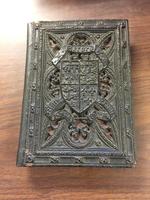 LOT 17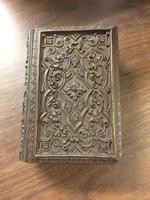 LOT 18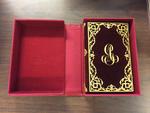 LOT 19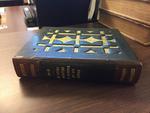 LOT 20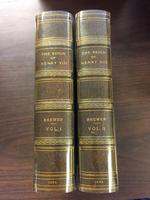 LOT 21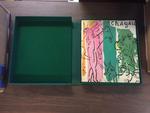 LOT 22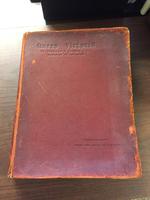 LOT 23

LOT 24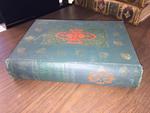 LOT 25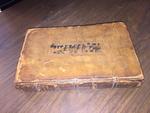 LOT 26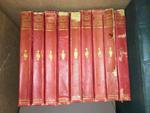 LOT 27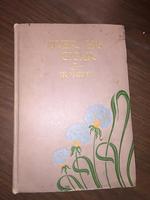 LOT 28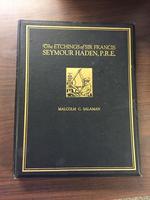 LOT 29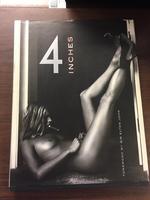 LOT 30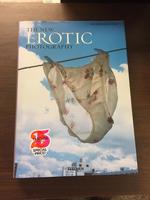 LOT 31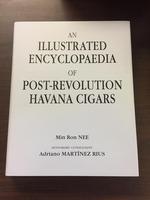 LOT 32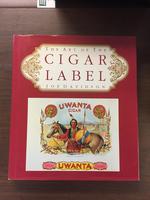 LOT 33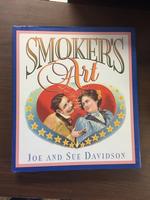 LOT 34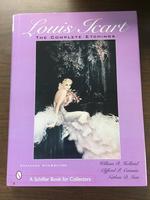 LOT 35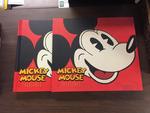 LOT 36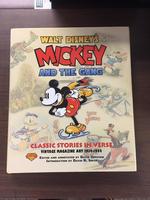 LOT 37

Auction 17-18
Trustee's Sale By:
PUBLIC TIMED ONLINE AUCTION 17-18
*************************************************
FINE ART - PRINTS & PAINTINGS BY: NEIMAN - DALI - HASUI - KITAGAWA - COLLECTIBLE & RARE BOOKS BY: NICHOLS - HUMPHREYS - GRUNMEYER - BREWER - BRUN
*************************************************
ONLINE BIDDING BEGINS: SUNDAY, JANUARY 22, 2017, 9AM
ONLINE BIDDING ENDS: WEDNESDAY, FEBRUARY 8, 2017, 1PM
*************************************************
RE: CHAPTER 7 BANKRUPTCY CASE NO. 15-20023, KRISTOPHER K. HILL
*************************************************
PREVIEW: MONDAY, JANUARY 30, 2017 from 10AM-12PM, 1 RUNWAY RD., SOUTH PORTLAND, ME. AND BY APPOINTMENT



YOU MUST LOG ON TO PROXIBID.COM TO BID AT THIS SALE. CLICK ON PROXIBID LOGO ABOVE.

STAGGERED END TIMES: The Timed Online Auction will be utilizing a staggered end time of (3) Lots ending every (2) minute. Extending bidding will continue into the next end time until there is no bid for a full 2 minute period. (Lots 1-3 end at 1PM, Lots 4-6 end at 1:03PM, Lots 7-9 end at 1:06PM, etc. unless the lot is in extended bidding.)

AUCTION CATALOG
LOT # DESCRIPTION
1. THE GAME OF LIFE, LEROY NEIMAN. 74/250. HAND-SIGNED AND NUMBERED ETCHING FROM THE EAUX FORTES 80 SUITE.

2. QTY: 2 "THE PLAYBOY SUITE", A: THE PLAYBOY CLUB, B: BUNNIES PLAYING POOL, LEROY NEIMAN. SERIGRAPHS IN A TOTAL EDITION OF 750 UNNUMBERED SUITES, OF WHICH 375 SUITES ARE HAND-SIGNED BY THE ARTIST AND 375 SUITES ARE UNSIGNED. 10 ADDITIONAL SUITES FOR THE ARTIST. NO PROOFS OR OTHER ADDITIONS IN THIS MEDIUM EXIST. SCREENS DESTROYED.

3. OPEN LOT

4. WINE, WOMEN, AND CIGARS, LEROY NEIMAN. PLATE SIGNED SERIGRAPH. HAND-SIGNED BY THE ARTIST.

5. CENA COTIDIANA FRAMED PAINTING, MENDOZA

6. EASTER CHRIST #635, SALVADOR DALI. GOLD PLATE FROM THE LINCOLN MINT, 1972

7. PONT DE LA CONCERDE FRAMED PAINTING, FLORES. 8" X 16"

8. LA FEMME ADULTERE, SALVADOR DALI. 109/150. SIGNED AND NUMBERED DRY POINT ETCHING ON ARCHES PAPER. MICHLER-LOPSINGER LE CAMERON; 1972: FIELD-F, M.L. 557

9. SNOW AT SHINKAWABATA, HANDA, BISHU, KAWASE HASUI (1883-1957) WOODBLOCK PRINT: 1935, SIGNED. IMAGE: 14 3/8" H X 9" W

10. SNOWY INOKASHIRA, BENTON, KAWASE HASUI (1883-1957) WOODBLOCK PRINT: 1929

11. AWABATORI ABALONE DIVERS, UTAMARO KITAGAWA. WOODBLOCK, TRIPTYCH. SERIES: WOMEN'S HANDIWORK. SHOW ERA, c.1797.

12. AWABATORI ABALONE DIVERS, UTAMARO KITAGAWA. WOODBLOCK, TRIPTYCH. SERIES: WOMEN'S HANDIWORK. SHOW ERA, c.1797.

13. AWABATORI ABALONE DIVERS, UTAMARO KITAGAWA. WOODBLOCK, TRIPTYCH. SERIES: WOMEN'S HANDIWORK. SHOW ERA, c.1797.

14. CAO SOPRANOS EDITION CIGAR BOX, SIGNED JOSEPH R. GAMBINO "VITO" ON THE SOPRANOS

15. PROGRESSES AND PUBLIC PROCESSIONS ELIZABETH I, JOHN NICHOLS. VOL. 1&2, HARDCOVERLABEL INSIDE COVER INDICATING FROM: FITZPATRICK OF GRANSTOWN MANOR, QUEENS COUNTY. 1788

16. A KING'S STORY: THE MEMOIRS OF H.R.H. THE DUKE OF WINDSOR K.G., LIMITED EDITION NO. 237/250. PUBLISHER: CASSELL & CO. LTD. LONDON, 1951. HARDCOVER, SIGNED BY AUTHOR, GREEN LEATHER BOUND, WITH GILDED ROYAL COAT OF ARMS TO FRONT AND GILT LETTERING TO THE RIBBED SPINE, IN A MARBLED PAPER BOARD CASING

17. A RECORD OF THE BLACK PRINCE, HENRY NOEL HUMPHREYS. HARDBACK COPY IN ORIGINAL BLACK MOLDED PAPIER MACHE COVERS. PUBLISHER: LONGMAN, BROWN, GREEN, LONGMANS, LONDON, 1849. 7 3/4"H X 6 3/4"W

18. SCHOOL OF THE HEART, FRANCIS QUARLES. HARDCOPY PAPIER MACHE COVER, PUBLISHER: BRADBURY AND EVANS FOR THOMAS TEGG, 73, CHEAPSIDE, LONDON, 1845

19. GEBETE IM GEISTE DER KATHOLISCHEN KIRCHE, FR. GRUNMEYER, RED VELVET BINDING WITH ELABORATE BRASS BORDER, WITH BRASS INITIALS "AG" ON FRONT COVER, BRASS ONLAY CROWN ON BACK COVERCLASPS, SILK LININGS, GILT EDGES. FOLDING GILT-DECORATED CASE. FROM THE CORNELIUS J. HAUCK COLLECTION. 1845

20. LIVRE ILLUSTRE EN FRANCE, ROBERT BRUN, HARDCOPY, LEATHER BINDING, PUBLISHER: FELIX ALCAN, PARIS 1930

21. THE REIGN OF HENRY VIII FROM HIS ACCESSION TO THE DEATH OF WOLSEY, J.S. BREWER, VOL. 1&2. HARDCOPY, DUSTCOVER, PUBLISHER: JOHN MURRAY, ALBEMARBLE STREET, LONDON, 1884

22. CHARGALL, JACQUES LASSAIGNE, FIRST EDITION, ILLUSTRATOR: MARC CHAGALL. PICTORIAL WRAPS WITH AN ORIGINAL LITHOGRAPH BY CHAGALL ON THE COVERS. LABEL INSIDE 1ST PAGE: FROM THE LIBRARY OF EVELYN & HARRY. FOLDING GREEN CASE, VELVET LINING. MAEGHT EDITOEUR, 1957, PARIS.

23. QUEEN VICTORIA, RICHARD R. HOLMES, F.S.A. LIBRARIAN TO THE QUEEN. PUBLISHER: BOUSSOD, VALADON AND CO., LONDON, 1897

24. THE ILLUMINATED BOOK ITS HISTORY AND PRODUCTION, DAVID DERNGER, NEW EDITION PUBLISHER: FABER AND FABER, LONDON, 1967

25. WORLD FAMOUS WOMEN VICTORIA SIXTY YEARS A QUEEN, R.C.V MEYERS, HER LIFE, REIGN, GOLDEN AND DIAMOND JUBILEE. COPYRIGHT 1897 J.H. WILLARD. COVER BACKSTRIP DETACTHED

26. ROMAE ANTIQUAE NOTITIA: OR THE ANTIQUITIES OF ROME IN TWO PARTS, BASIL KENNETT, SEVENTH EDITION, PRINTED LONDON 1788. LABEL INSIDE COVER INDICATES: THOMAS HUTCHINS, RICHMOND. SIGNATURE BY MATT HUTCHINS

27. THE LOCK & KEY LIBRARY CLASSIC MYSTERY AND DETECTIVE STORIES OF ALL NATIONS, 9-BOOK SET, REVIEW OF REVIEWS CO. NY, 1915. NORTH EUROPE, MODERN ENGLISH, OLD TIME ENGLISH, GERMAN, MODERN FRENCH, CLASSIC FRENCH, FRENCH NOVELS, REAL LIFE, MEDITERRANEAN.

28. OVER HIS CIGAR FROM REVERIES OF A BATCHELOR, IK. MARVEL (DONALD G. MITCHELL) PUBLISHER: R.F. FENNO COMPANY, NY, 1907

29. THE ETCHINGS OF SIR FRANCIS SEYMOUR HAYDEN, P.R.E. MALCOM C. SALAMAN. HARDCOVER, PUBLISHER: HALTON AND TRUSCOTT SMITH, 1923

30. FOUR INCHES BY SIR ELTON JOHN (FOREWORD) SCRIPTUM EDITIONS 2005 LONDON

31. THE NEW EROTIC PHOTOGRAPHY. TASCHEN 25TH ANNIVERSARY, ERIC KROLL & DIAN HANSON, CO-EDITOR. 2009

32. AN ILLUSTRATED ENCYCLOPEDIA OF POST-REVOLUTION HAVANA CIGARS, MIN RON NEE, AUTHOR. ADRIANO MARTINEZ RIUS, HONARAY CONSULTANT. PUBLISHER: INTERPO BUSINESS CORPORATION, 2ND EDITION, 2005. 11.5"H X 9"W

33. THE ART OF THE CIGAR LABEL, JO DAVIDSON. WELLFLEET PRESS, 1989, NJ. 12 1/4"H X 10 3/4"W

34. SMOKER'S ART, JOE & SUE DAVIDSON. WELLFLEET PRESS, 1997, NY. 12 1/4"H X 10 3/4"W

35. LOUIS ICART: THE COMPLETE ETCHINGS, EXPANDED 4TH EDITION CLIFFORD P. CATANIA, NATHAN D. ISEN, WILLIAM R. HOLLAND. HARDCOVER. SCHIFFER PUBLISHING LTD. PA, 2002. 12 1/4"H X 9 1/4"W

36. THE MICKEY MOUSE TREASURES, ROBERT TIEMAN. DISNEY ENTERPRISES, INC. 2007

37. WALT DISNEY'S MICKEY AND THE GANG, 625/1000. CLASSIC STORIES IN VERSE. VINTAGE MAGAZINE ART 1934-1944. GEMSTONE PUBLISHING 2005

REMOVAL:
FEBRUARY 8TH FROM 2PM-4PM AND FEBRUARY 9TH FROM 9AM-2PM.

TERMS: Valid credit card required to bid. Payment will be by Cash, Visa/MC, Checks with approval. Auctioneer may charge buyer's credit card the entire invoice amount at the conclusion of the auction if payment arrangements are not made within 1 hour after invoices have been emailed to buyer. 17% Buyer's Premium. Purchaser responsible for shipping & handling costs. Handling fee of $5 per Lot to deliver items to shipper will apply. For more information call (207) 885-5100 and request auction number 17-18. Richard J. Keenan #236. Our 45th Year & 7,515th Auction.