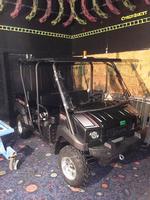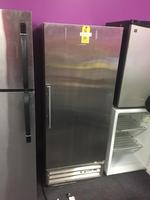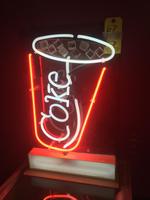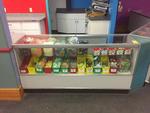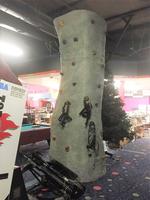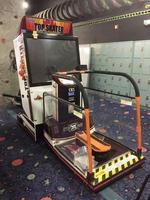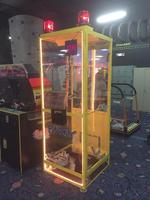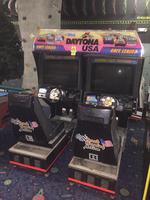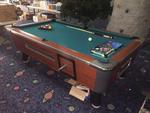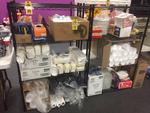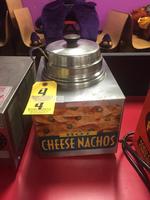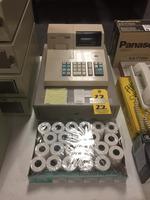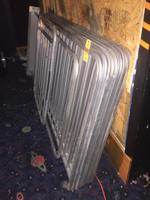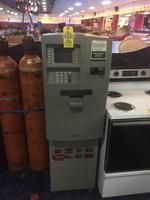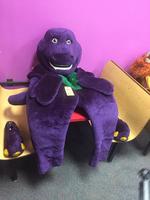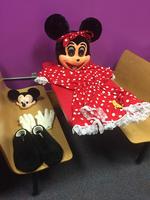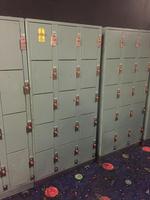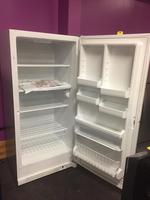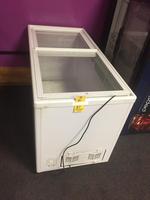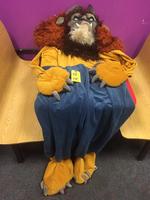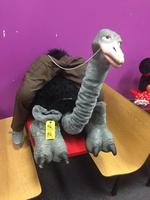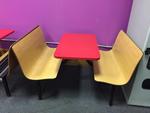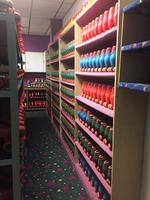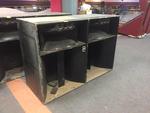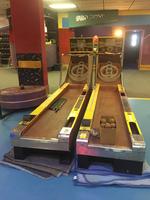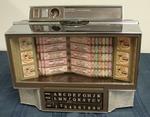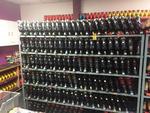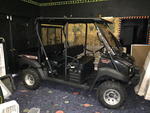 KAWASAKI MULE4010 TRANS 4X4 POWER STEERING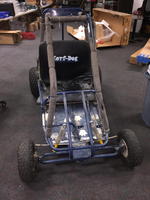 YERF-DOG GO-KART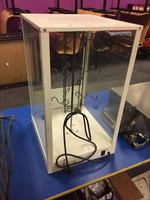 PRETZEL WARMING CABINET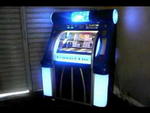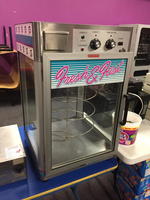 STAR HOT FOOD DISPLAY CABINET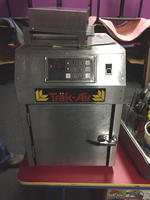 TRAK-AIR COMMERCIAL GREASELESS FRYER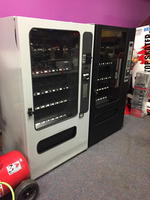 (2) SNACK VENDING MACHINES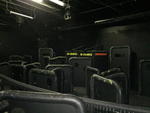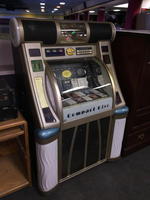 ROWE-AMI VENUS JUKE BOX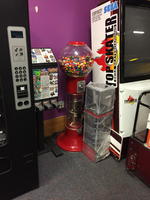 GUMBALL MACHINES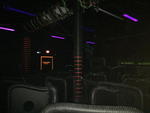 LASER TAG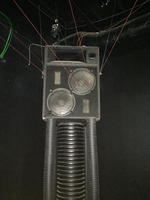 LASER TAG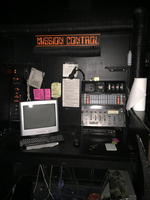 LASER TAG CONSOLE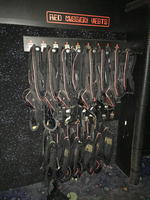 LASER TAG VESTS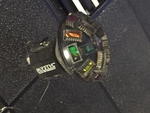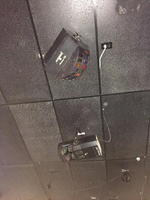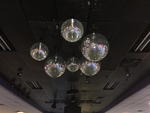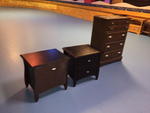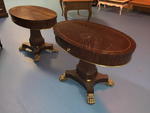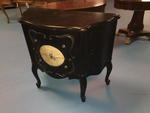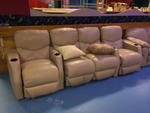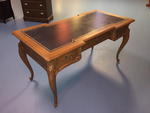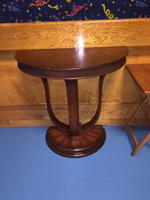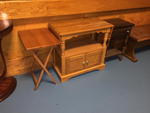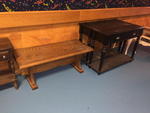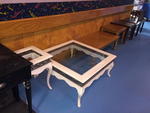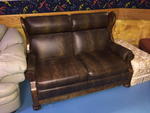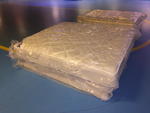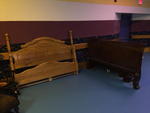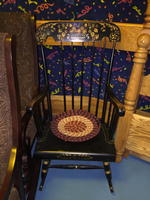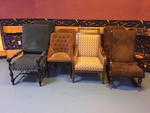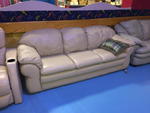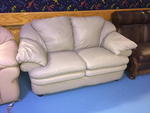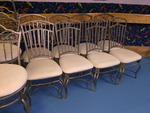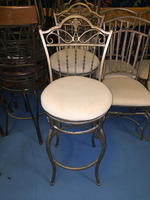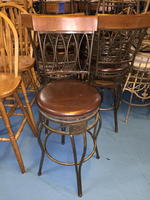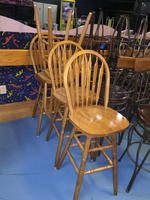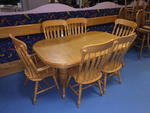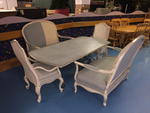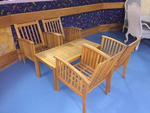 Auction 17-22
ONSITE & ONLINE
PUBLIC AUCTION 17-22
AMUSEMENT & CONCESSION EQUIPMENT - SKATE INVENTORY - LASER TAG - SOUND SYSTEM - LIGHTING - JUKE BOXES - HOME FURNISHINGS - CONTRACTOR'S TOOLS & EQUIPMENT
RE: GREAT SKATES ENTERTAINMENT CENTER
82 SYLVAN RD., BANGOR, ME
THURSDAY, MARCH 23, 2017 AT 10AM
(Business Closed)

PREVIEW: 8AM MORNING OF SALE





PARTIAL LISTING:
UTV – DUNE BUGGY
• 2010 KAWASAKI MULE 4010 TRANS 4X4 F.I. POWER STEERING, 4-PASSENGER, 73 HOURS, WINCH, WINDSHIELD, 4' X 30"/60" DUMP BODY, ALUMINUM RIMS.
• YERF-DOG GAS POWERED GO-KART
• OLD TOWN CANOE
• KAYAK
• LL BEAN MOUNTAIN BIKE
• RAZOR ELECTRIC SCOOTER

CONCESSION EQUIPMENT
• TRAK-AIR COMMERCIAL GREASELESS FRYING SYSTEM
• BAKERS PRIDE COUNTER TOP PIZZA OVEN
• STAR HOT FOOD DISPLAY CABINET
• PIZZA PANS, CUTTERS, & PADDLES
• S/S CHEESE WARMER/DISPENSERS
• PRETZEL WARMING CABINET
• PIZZA PAL S/S OVEN
• POPCORN MACHINE
• EDLUND CAN OPENER
• HAMILTON BEACH MICROWAVE OVENS
• SLIDE TOP CHEST FREEZER
• (2) UPRIGHT FREEZERS
• S/S REFRIGERATOR/FREEZER
• TRUE S/S 1-DOOR REFRIGERATOR
• (2) SMALL REFRIGERATORS
• SMALL 1-DOOR FREEZER
• (2) WATER DISPENSERS
• ROYAL CASH REGISTER
• (3) CASH DRAWERS
• (8) PLYMOLD BOOTH UNITS
• (2) ROUND SINGLE PEDESTAL DINING TABLES
• (4) WIRED KITCHEN STORAGE RACKS
• FOOD SERVICE PAPER PRODUCTS
• ASSORTED KITCHEN UTENSILS, S/S INSERTS, SMALL WARES
• CHAFING RACK SETS

ARCADE - AMUSEMENT - VENDING
• LASER QUEST LASER TAG SYSTEM, ARENA PANELS, (13) RED & (13)-GREEN VESTS & LASER GUNS, HEAD-SETS, VEST RACKS, CONTROL CONSOLE, COMPUTER & SOFTWARE, VIEWING MONITORS, BLACK LIGHTS, SOUND SYSTEM, SPARE NEON PAINTS
• PLAYZONE MULTI-STATION CHILDREN'S INDOOR CLIMBING GYM, BALL PIT, SLIDE, 80' X 3-STORY HIGH (UNASSEMBLED)
• SEGA TOP SKATER ARCADE MACHINE
• SEGA DAYTONA USA ARCADE MACHINE
• INDOOR ROCK CLIMBING TOWER W/ SAFETY HARNESS SYSTEM, HARNESSES
• BILLIARD TABLE, COIN OPERATED
• THE PARTY MACHINE CASH CUBE
• 1994 COIN CONCEPTS HOMERUN HITTER ARCADE MACHINE, SINGLE PLAYER, SOLID STATE
• ROWE-AMI VENUS JUKE BOX, COMPACT DISC
• ROWE-AMI BOOTH STYLE JUKE BOXES
• (3) COIN OPERATED TATTOO & STICKER DISPENSER
• PRIZE WHEEL & PEDESTAL STAND
• TIDEL ATM MACHINE
• TOKENS
• PRIZE INVENTORY, NEW MERCHANDISE
• (2) COMMERCIAL SNACK VENDING MACHINES
• MAGIC DISKMAN GUMBALL MACHINE 5'
• SUPER SPIRAL GUMBALL MACHINE, 3'
• (3) COUNTER TOP GUMBALL MACHINES
• (3) 12-DOOR COIN OPERATED LOCKER UNITS
• (4) 15-DOOR COIN OPERATED LOCKER UNITS
• (3) ROLLER RACER RIDING SCOOTERS
• (2) LAND SHARK RIDING SCOOTERS
• COSTUMES BARNEY, - TURKEY – MINI-MOUSE - OTHERS
• BASKETBALL GAME

SKATE INVENTORY
• (581) PAIR OF ROLLER SKATES, ROLLER BLADES
• SKATE STORAGE RACK

FLOOR CLEANING EQUIPMENT
• KENT DURATRAC WALK BEHIND CARPET EXTRACTOR
• (8) SANITAIRE UPRIGHT VACUUM CLEANERS
• FLOOR BUFFER
• CARPET DRYER
• (8) 35-GALLON PLASTIC WASTE CANS & LIDS
• CLEANING SUPPLIES

MISCELLANEOUS
• PEDESTAL SIGN STAND
• PEPSI CLOCKS
• MONEY COUNTER
• CARD LAMINATOR
• 12' ARTIFICIAL XMAS TREE
• TV WALL MOUNT
• PLEXI-GLASS MERCHANDISE DISPLAYS
• WOODEN DISPLAY CABINETS
• (2) CHATSWORTH ALUMINUM COMPUTER COMPONENT RACKS
• ASSORTED METAL FOLDING CHAIRS, SOME WITH VINYL SEAT BOTTOMS
• GMC DIAMOND PLATE TRUCK TOOL BOX

OFFICE FURNITURE & EQUIPMENT
• XEROX COPIER/PRINTER
• PAPER FILE
• BOOKCASE
• WOOD DOUBLE PEDESTAL OFFICE DESKS
• COMPUTER DESK
• WOOD & METAL FILING CABINETS
• 2-DOOR STORAGE CABINET
• HP COMPUTER PRINTER
• OFFICE SIDE ARM CHAIRS

CONTRACTOR'S TOOLS & EQUIPMENT
• GUARDIAN ULTRA SOURCE 17,500 WATT GENERATOR, LP
• KOBALT 80-GALLON VERTICAL AIR COMPRESSOR
• HUSKY HORIZONTAL AIR COMPRESSOR
• CAMPBELL HAUSFELD PORTABLE HORIZONTAL AIR COMPRESSOR
• CH EXTREME CONTRACTOR'S SERIES PORTABLE AIR COMPRESSOR
• TAPCO SHEET METAL BRAKE
• 12' ALUMINUM SCAFFOLD PLANK
• INDUSTRIAL TILTING FABRICATION/LAYOUT TABLE
• ALPHA VARIABLE SPEED WET POLISHER ‑ 120V VSP‑120
• AIR HOSE
• KARCHER 1700 PSI, 1.5 GPM, ELECTRIC PRESSURE WASHER
• ASSORTED HAND & POWER TOOLS
• ASSORTED BUILDING HARDWARE
• VINYL STRIPING
• HALOGEN HIGH BAY LIGHT FIXTURES
• FUJITSU HORIZONTAL DUCTED HEAT PUMP AIR HANDLER
• HALOGEN CONSTRUCTION LIGHT SET
• (2) ADJUSTABLE SAW HORSES
• SLAB & BLOCK LIFTER
• (8) FIRE EXTINGUISHERS

AUDIO EQUIPMENT
• STEREO RECEIVERS
• CD PLAYERS
• TURNTABLES
• DISCO LIGHTING MACHINE DLM-12
• VINTAGE SUNN MX 4108 SOUND MIXING BOARD
• GLi AMPLIFIER
• AMERICAN DJ MYSTIC LED MULTI-COLORED LIGHT
• AMERICAN DJ AGGRESSOR HEX MOTION PARTY LIGHT
• AMERICAN DJ CHARISMA LIGHT SHOW & DIMMER
• (8) DISCO BALLS

FURNITURE
• LEATHER 4-SEAT, RECLINING SOFA
• LEATHER SOFA & LOVE SEAT
• LEATHER WING BACK LOVE SEAT
• (2) UPHOLSTERED OTTOMANS
• TEAK 5-PC PATIO SET, 4-CHAIRS, 1- COFFEE TABLE
• STONE TOP TABLE, WROUGHT IRON BASE, W/ (2) OVERSIZED UPHOLSTERED SETTEE'S, 2-UPHOLSTERED ARM CHAIRS
• 6-PC DINING ROOM SET, DOUBLE PEDESTAL TABLE, 2- SIDE ARM CHAIRS, 4-SIDE CHAIRS
• (4) OAK SWIVEL BAR STOOLS
• (4) METAL FRAME, WOOD BACK, VINYL SEAT BOTTOM BAR STOOLS, DARK
• (4) METAL FRAME, WOOD BACK, VINYL SEAT BOTTOM BAR STOOLS, LIGHT
• (8) METAL FRAME CLOTH UPHOLSTERED SIDE CHAIRS
• UPHOLSTERED ARM CHAIR, FRONT CASTERS
• ROUND BACK ARM ACCENT, UPHOLSTERED
• (2) UPHOLSTERED LOW PROFILE ARM CHAIRS, TURNED LEGS & ARMS
• (2) UPHOLSTERED SLOOP ARM SIDE CHAIRS
• (2) UPH0LSTERED UPRIGHT ARM CHAIR
• (2) UPHOLSTERED ARM ROCKING CHAIRS
• HITCHCOCK STYLE STENCILED BLACK & GOLD ROCKER
• KING CANNONBALL HEAD & FOOT BOARD
• KING SLEIGH HEAD & FOOT BOARD
• KING MATTRESS & BOX SPRING
• FULL MATTRESS & BOX SPRING, PILLOW TOP
• (2) OVAL SIDE TABLES, CLAW FOOT
• 2-DRAWER STENCILED COMMODE CABINET
• CHEST OF DRAWERS & (2) MATCHING NIGHT STANDS
• LEATHER TOP FRENCH WRITING DESK
• HALF-ROUND CHERRY SIDE TABLE
• DROP LEAF ACCENT TABLE
• OAK MISSION STYLE TABLE/BENCH
• (2) MAHOGANY SIDE TABLES
• WOODEN TV TABLE & SMALL STAND
• (4) PATIO CHAIRS, CUSHIONS
• MATCHING GLASS-TOP END TABLE & COFFEE TABLE
• MATCHING OAK END TABLE & COFFEE TABLE
• 92) MATCHING END TABLES
• 2-DOOR ARMOIRE
• LIGHT FIXTURES, LAMPS, CHANDELIERS

REMOVAL: Day of Sale until 5PM & FRIDAY, MARCH 24, 2017 FROM 8AM-12NOON.



EQUIPMENT TERMS: CASH, Company or Personal Check, in US Funds. Out of State Checks with bank letter of guarantee. Complete Payment Due Day of Sale. 10% Onsite Buyer's Premium. For additional information call (207) 885-5100 and request by auction number 17-22. Our 7,523rd Auction and 45th Year. RICHARD J. KEENAN #236. Sale Catered.