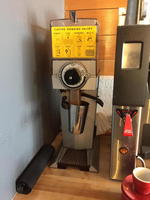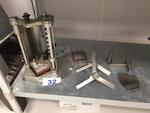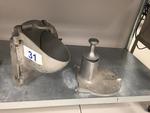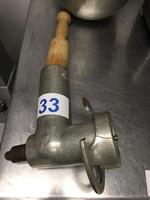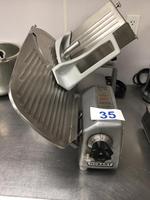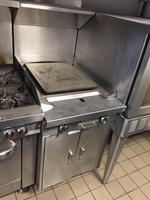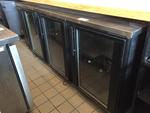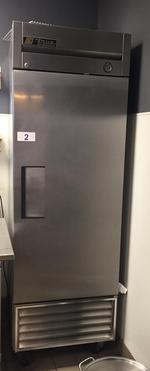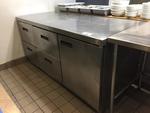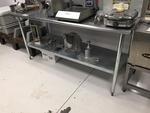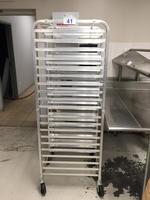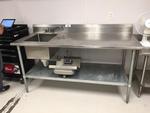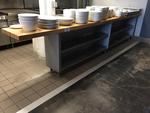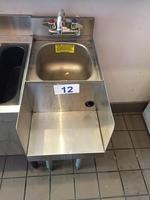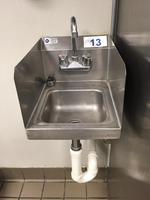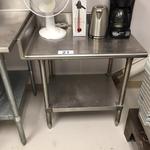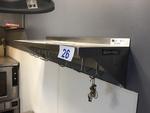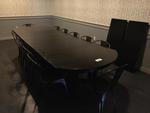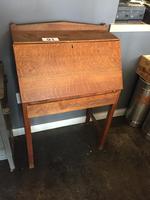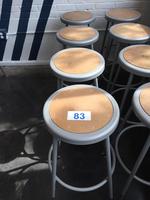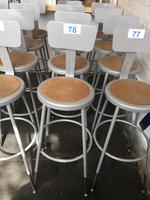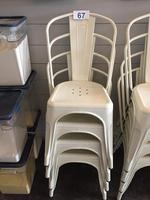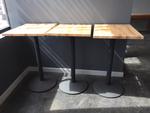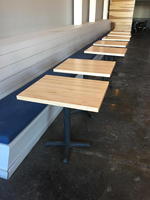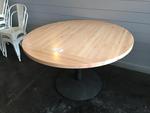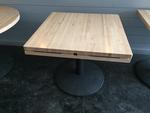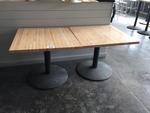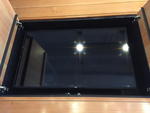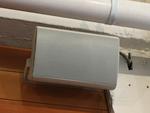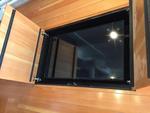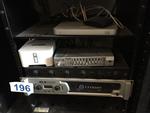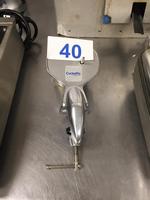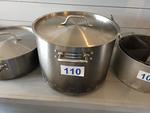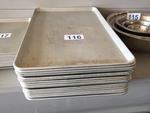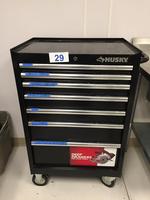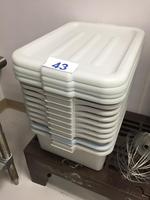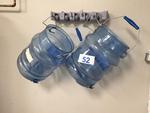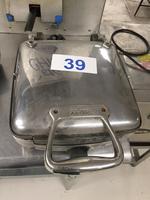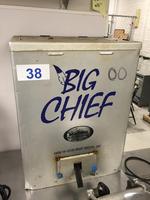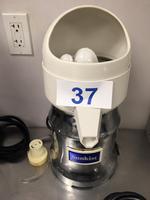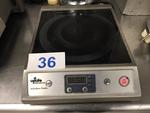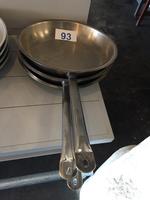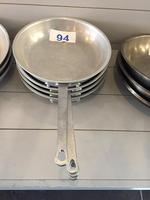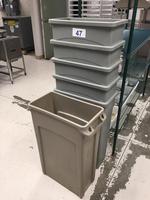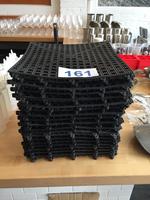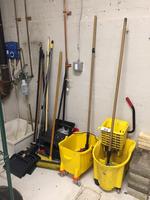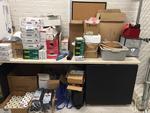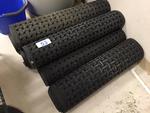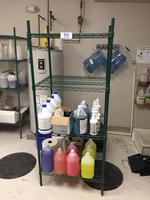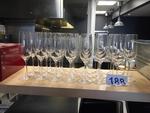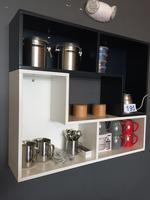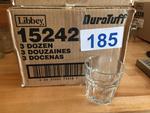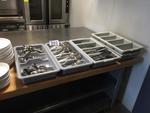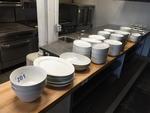 Auction 17-94
SECURED PARTY'S SALE BY:
PUBLIC TIMED ONLINE AUCTION 17-94
*************************************************
LATE MODEL RESTAURANT & LOUNGE EQUIPMENT
FURNITURE - WALK-IN COOLER - SMALL WARES
GLASSWARE - HOBART MIXER & SLICER - STAINLESS STEEL
*************************************************
RE: ASSETS OF "ROUSTABOUT" RESTAURANT
*************************************************
ONLINE BIDDING BEGINS: SUNDAY, MAY 7, 2017 AT 9AM
ONLINE BIDDING ENDS: MONDAY, MAY 22, 2017 AT 1PM (STAGGERED END TIMES)
*************************************************
PREVIEW: FRIDAY, MAY 12, 2017 from 10-11AM.
59 WASHINGTON AVE., PORTLAND, ME



YOU MUST LOG ON TO PROXIBID.COM TO BID AT THIS SALE. CLICK ON PROXIBID LOGO ABOVE.

STAGGERED END TIMES: The Timed Online Auction will be utilizing a staggered end time of (10) Lots ending every (2) minutes. Extending bidding will continue into the next end time until there is no bid for a full 2 minute period. (Lots 1-10 end at 1PM, Lots 11-20 end at 1:02PM, Lots 21-30 end at 1:04PM, etc. unless the lot is in extended bidding.)

PARTIAL LISTING
- SOUTHBEND 5P24C-PP HD 24" PLANCHA
- JCP FRIALATOR
- HOBART 20QT MIXER
- HOBART 12" SLICER
- KOLPAK P14177 WALK-IN COOLER
- DELFIELD P14049 WORK TOP REFRIGERATOR W/ (4) DRAWERS
- TRUE P14502 TBB GLASS DOOR BACK BAR COOLER
- TRUE T-23 UPRIGHT REFRIGERATOR
- CHEST FREEZER
- (2) HAND SINKS
- AERO STAINLESS STEEL 3-BAY SINK
- JOHN BOOS SK01-X DROP IN SINK
- JOHN BOOS EUBGRS-24-3-X GLASS WASHER
- JOHN BOOS MENSL36-P OVER SHELF
- JOHN BOOS EW58-1272-X SHELVING
- JOHN BOOS ST4-308455K WORK TABLE
- (10) 24" X 30" BUTCHER BLOCK SINGLE PEDESTAL TABLES
- (9) 24" X 30" HIGH-TOP BUTCHER BLOCK SINGLE PEDESTAL TABLES
- (12) BLACK METAL DINING CHAIRS
- (30) WHITE METAL DINING CHAIRS
- (21) METAL STOOLS W/ BACKS
- (10) METAL STOOLS W/O BACKS
- DINING ROOM TABLE
- (8) PROFICIENT SPEAKERS, CROWN AMPLIFIER, EQUALIZER, SONOS CONNECT STREAMING UNIT
- (2) FLAT PANEL TELEVISIONS
- STAINLESS STEEL 10'6" WALL SHELF
- STAINLESS STEEL 11'6" WALL SHELF
- STAINLESS STEEL 11' PLATE CABINET
- ASSORTED COOKWARE
- ASSORTED GLASSWARE
- ASSORTED DISHWARE
- DECORATIVE LAMPS



DIRECTIONS:
FROM I-295N TAKE EXIT 7 FRANKLIN ST., LEFT ONTO FOX ST. THEN RIGHT ONTO WASHINGTON AVE. AUCTION SITE WILL BE .6 MILES ON LEFT. FROM I-295S TAKE EXIT 8 ME-26S/WASHINGTON AVE. AUCTION SITE WILL BE .7 MILES ON LEFT.

REMOVAL: Tuesday, May 23, 2017 from 8AM-2PM. Purchaser is responsible for arranging shipping, and loading their items.

DISCONNECTS: Purchaser is responsible for disconnecting any electrical, water, gas, fire protection systems, remote refrigeration lines and removal of refrigerants for items purchased. Disconnects are to be performed within the guidelines of industry-accepted standards and are to be performed by a qualified person. Any disconnect will be conducted in observance of current guidelines, statues, laws, and policies of the federal, state, and local agencies and/or other governing parties. Any incurred disconnect fee will be charged to buyers credit card.

REFRIGERATION COMPANIES:
Southern Maine Refrigeration - Arundel, ME (207) 282-1553
Pine Tree Food Equipment - Saco, ME 800-540-5427 Gray, ME (207) 657-6400
Gammon's Refrigeration-Air Conditioning - Heating - Portland, ME (207) 391-7052

FIRE PROTECTION:
Eastern Fire Services, Auburn, ME 1-888-216-5148 SimplexGrinnell, Westbrook, ME 207-842-6440 Sprinkler Systems, Inc, Portland, ME 207-775-1521

TERMS: Valid credit card required to bid. Payment will be Visa/MC only. 17% Buyer's Premium. Purchaser responsible for shipping arrangements. For more information contact Auctioneer's office at (207) 885-5100 and request auction #17-94. Richard J. Keenan #236. Our 45th Year & 7,576th Auction.