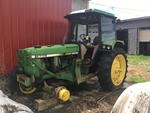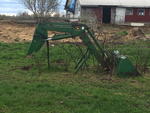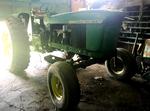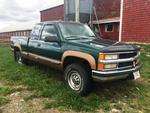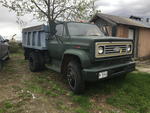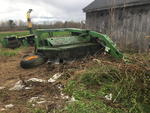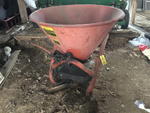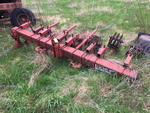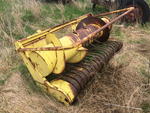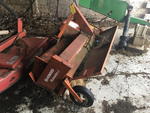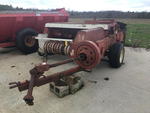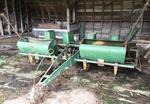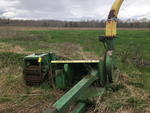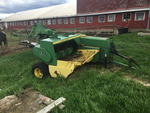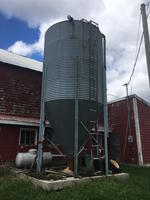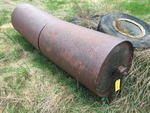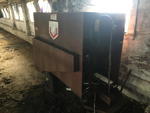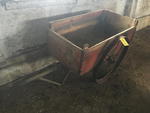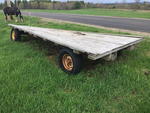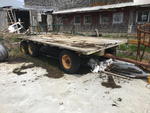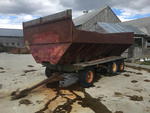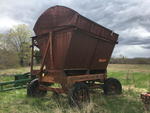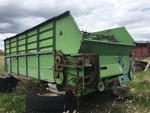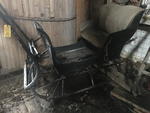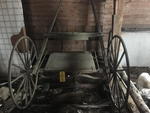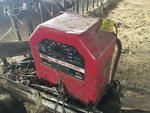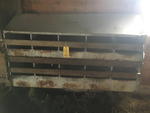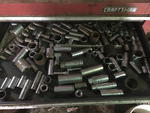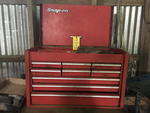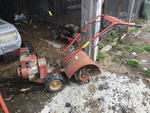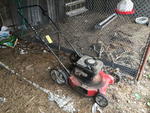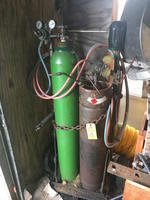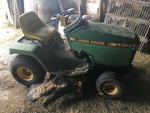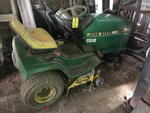 Auction 17-96
PUBLIC TIMED ONLINE AUCTION 17-96
*************************************************
JOHN DEERE FARM TRACTORS – TRUCKS – GRAIN BIN
CHOPPERS – BALERS - PLANTER – TILLER - CULTIVATOR
*************************************************
RE: ASSETS OF DANIEL TIBBETTS ESTATE
*************************************************
ONLINE BIDDING BEGINS: SUNDAY, MAY 7, 2017 AT 9AM
ONLINE BIDDING ENDS: TUESDAY, MAY 23, 2017 AT 1PM (STAGGERED END TIMES)
*************************************************
PREVIEW: FRIDAY, MAY 12, 2017 from 11:30AM-12:30PM. 268 REED RD., WINDSOR, ME.



YOU MUST LOG ON TO PROXIBID.COM TO BID AT THIS SALE. CLICK ON PROXIBID LOGO ABOVE.

STAGGERED END TIMES: The Timed Online Auction will be utilizing a staggered end time of (10) Lots ending every (2) minutes. Extending bidding will continue into the next end time until there is no bid for a full 2 minute period. (Lots 1-10 end at 1PM, Lots 11-20 end at 1:02PM, Lots 21-30 end at 1:04PM, etc. unless the lot is in extended bidding.)

ASSET LIST:
• 1998 CHEVROLET 2500 CHEYENNE 4WD EXTENDED CAB PICKUP TRUCK, 5.7L, AUTO, 150,596 MILES, S/N: 1GCGK29R4WE239598
• 1989 JOHN DEERE 2755 4WD TRACTOR, W/ MODEL 245 LOADER BUCKET, 4-CYLINDER DIESEL, 15.5-38 REAR TIRES, 5,982 HOURS, S/N: L02755F661717
• 1969 JOHN DEERE 4020 DIESEL WIDE FRONT END TRACTOR, 1,001 HOURS, S/N: T213R206757R
• 1980 JOHN DEERE 327 SQUARE BALER WITH MODEL 40 BALE KICKER, S/N: E040BEX689110
• INTERNATIONAL 440 SQUARE BALER, S/N: 0030073U00536
• JOHN DEERE 3950 CHOPPER WITH PICKUP HEAD, S/N: E03950X681125
• JOHN DEERE 3940 CHOPPER , S/N: 03040763124
• JOHN DEERE P1240 4-ROW PLANTER
• GRAIN BIN, 17'X9' W/ UNLOADER & 3/4HP BLOWER
• JOHN DEERE FWD 2 R69571 CROSSBAR QUICK HITCH
• CHEVROLET C60 DUMP TRUCK, S/N: CCE616V112762
• JOHN DEERE 165 RIDING LAWNMOWER
• JOHN DEERE LX176 RIDING LAWNMOWER
• SNAP-ON TOOL CHEST AND CONTENTS
• CRAFTSMAN TOOL CHEST AND CONTENTS
• REMAINING CONTENTS IN GARAGE: LAWSON BOLT BIN, SOCKET SETS, BATTERY CHARGER, BENCH GRINDER, TOOLS, HYDRAULIC CYCLINDERS, ETC (NO 4020 PARTS)
• ACETYLENE CART, TORCH, HOSE, & GAUGES (NOT TANKS)
• HOWARD ROTAVATOR J MODEL 500B60, S/N: 12805
• 2003 JEEP LIBERTY LIMITED EDITION, S/N: 1J4GL58K63W574283
• JOHN DEERE 1350 MOWER CONDITIONER, S/N: JD26774, S/N: 1CC1350X311163
• MTD 5HP PUSHMOWER
• 5HP REAR TINE ROTOTILLER
• 10-HOLE METAL HEN NESTING BOXES
• LINCOLN AC-225 ARC WELDER, CODE NO. 10420503
• UEBLER 810 FEED GRINDER/MIXER, 30-BUSHEL CAPACITY
• FEED CART, 4'X2'
• TANDEM AXLE HORSE/LIVESTOCK TRAILER
• JOHN DEERE 5' HAY HEAD
• 8' FIELD ROLLER
• JOHN DEERE 714A FORAGE BOX
• BUSH HOG LILLISTON 4-ROW ROLLING CULTIVATOR MODEL 6400, S/N: II18180
• RICHARDTON 1200 MULTIPURPOSE DUMP WAGON, S/N: 5906
• KASTEN TRAILER HITCH FOR MODEL 60 WAGON
• JOHN DEERE 2-AXLE WAGON FRAME
• NEW IDEA MODEL 106 VERTILIZER SPREADER, 3-POINT HITCH, S/N: 1136
• 4-PLACE HORSE DRAWN SLEIGH W/ BUGGY SHAFT
• 2-PLACE HORSE DRAWN SLEIGH W/ BUGGY SHAFT
• MINI HORSE CART
• HARNESSES, COLLARS & BRIDALS. (3) DROP HEEL BUGGY SHAFTS, (1) W/ 2-SINGLETREES
• 18' STEEL BULK BODY MOUNTED ON A GEHL 3-AXLE HAY WAGON
• GEHL 3-AXLE HAY WAGON
• KASTEN 16' MODEL 60 HAY WAGON, 12,000LB. CAPACITY, S/N: 1187, MISSING WHEEL


DIRECTIONS: SEASONAL RD. ONLY ACCESSIBLE FROM ME-105E/SOUTH BELFAST AVE. IN AUGUSTA FOLLOW 8.5 MILES TURN RIGHT ONTO REED RD. AUCTION SITE IS AHEAD ON RIGHT.

REMOVAL: Wednesday, May 24, 2017 from 8AM-12PM. Purchaser is responsible for arranging shipping, and loading their items.

TERMS: Valid credit card required to bid. Payment will be Visa/MC only. 17% Buyer's Premium. Purchaser responsible for shipping arrangements. For more information contact Auctioneer's office at (207) 885-5100 and request auction #17-96. Richard J. Keenan #236. Our 45th Year & 7,577th Auction.