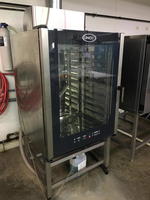 UNOX XAV815G-120 CHEFTOP COMBI OVEN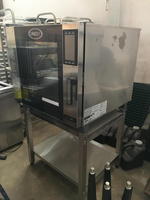 UNOX XAVC-06FS-GPR COUNTERTOP COMBI OVEN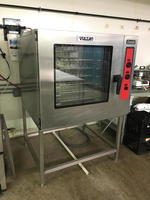 VULCAN ABC7E-480 COMBI OVEN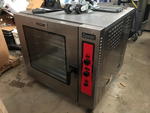 VULCAN ABC7G-NAT COMBI OVEN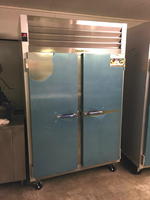 TRAULSEN S/S 2-DOOR FREEZER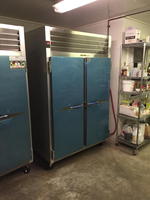 TRAULSEN S/S 2-DOOR FREEZER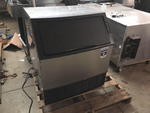 MANITOWAC UD0310A-161B UNDERCOUNTER ICE MACHINE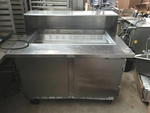 BEVERAGE AIR SP48-18M PREP TABLE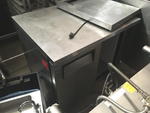 TRUE TUC-36-LP UNDERCOUNTER REFRIGERATOR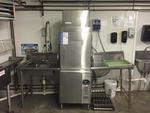 HOBART ADVANSYS AM15VLT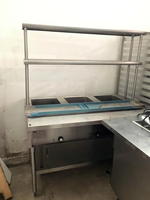 EAGLE SHT3 A-208B 3-BAY STEAM TABLE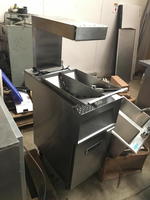 VULCAN AP8D FRY DUMP STATION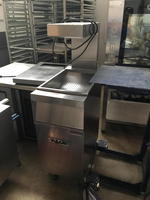 VULCAN AP8D FRY DUMP STATION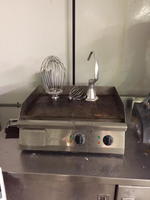 ADCRAFT 24" GRIDDLE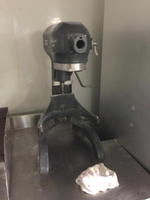 HOBART MIXER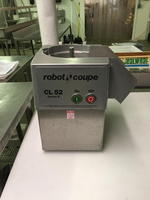 ROBOT COUPE CL52 FOOD PROCESSOR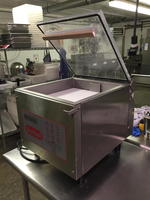 BERKEL CHAMBER VACUUM PACKAGINE MACHINE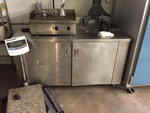 STAINLESS STEEL WORKTOP CABINET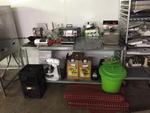 ASSORTED SMALLWARES

Auction 17-166
PUBLIC TIMED ONLINE AUCTION 17-166
*************************************************
LATE MODEL RESTAURANT EQUIPMENT
COMBI OVENS - HOBART DISHWASHER - REFRIGERATION
PREP TABLE - HOBART MIXER
*************************************************
RE: BUSINESS RELOCATING
*************************************************
ONLINE BIDDING BEGINS: SUNDAY, AUGUST 13, 2017 AT 9AM
ONLINE BIDDING ENDS: MONDAY, AUGUST 28, 2017 AT 1PM
(STAGGERED END TIMES)
*************************************************
PREVIEW: MONDAY, AUGUST 21, 2017 from 10-11AM.
72 COMMERCIAL ST., PORTLAND, ME




STAGGERED END TIMES: The Timed Online Auction will be utilizing a staggered end time of (5) Lots ending every (2) minutes. Extending bidding will continue into the next end time until there is no bid for a full 2 minute period. (Lots 1-5 end at 1PM, Lots 6-10 end at 1:02PM, Lots 11-15 end at 1:04PM, etc. unless the lot is in extended bidding.)

PARTIAL LISTING
COMBI OVENS
- UNOX XAV815G-120 CHEFTOP COMBI OVEN, HOLDS 10, 18"x26" Full Size Sheet Pans, 75,000 BTu, S/N: 2013G0046103
- UNOX XAVC-06FS-GPR COUNTERTOP COMBI OVEN, S/N: 2015L0057222
- VULCAN ABC7E-480 3PH HALF SIZE ELECTRIC COMBI OVEN, S/N: 54-1082517
- VULCAN ABC7G-NAT HALF SIZE NATURAL GAS COMBI OVEN, S/N: 54-1080018

REFRIGERATION
- TRAULSEN STAINLESS STEEL 2-DOOR FREEZER
- TRAULSEN STAINLESS STEEL 2-DOOR FREEZER
- MANITOWAC UD0310A-161B UNDERCOUNTER ICE MACHINE, S/N: 310297950
- BEVERAGE AIR STAINLESS STEEL SP48-18M PREP TABLE
- TRUE TUC-36-LP UNDERCOUNTER WORKTOP REFRIGERATOR, S/N: 1-4553449

DISHWASHER & KITCHEN EQUIPMENT
- HOBART ADVANSYS AM15VLT 1PH PASS-THRU DISHWASHER, S/N: 231171795
- EAGLE SHT3 A-208B 3-BAY STEAM TABLE, S/N: 1602990161
- VULCAN AP8D FRY DUMP STATION, S/N: 0316H41736
- VULCAN AP8D FRY DUMP STATION, S/N: 0316H41741
- ADCRAFT 24" GRIDDLE
- HOBART MIXER
- ROBOT COUPE CL52 FOOD PROCESSOR
- BERKEL CHAMBER VACUUM PACKAGINE MACHINE
- ASSORTED SMALLWARES


DIRECTIONS:
FROM I-295N TAKE EXIT 4 ONTO COMMERCIAL ST., AUCTION LOCATION IS ON THE PIER BETWEEN RI-RAS AND THE DRY DOCK. (LIMITED PARKING)

REMOVAL: Tuesday, August 29, 2017 from 7AM-11AM. Purchaser is responsible for arranging shipping, and loading their items.

TERMS: Valid credit card required to bid. Payment will be Visa/MC only. 17% Buyer's Premium. Purchaser responsible for shipping arrangements. For more information contact Auctioneer's office at (207) 885-5100 and request auction #17-166. Richard J. Keenan #236. Our 45th Year & 7,637th Auction.