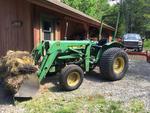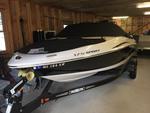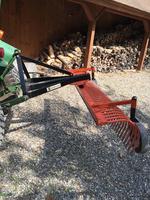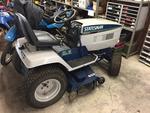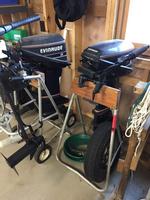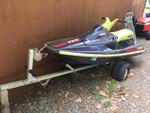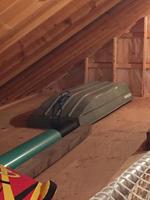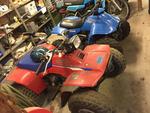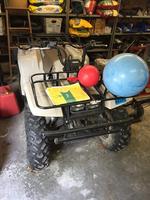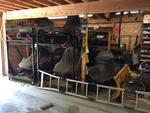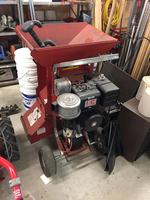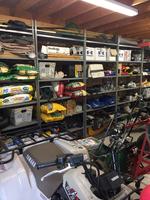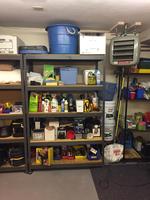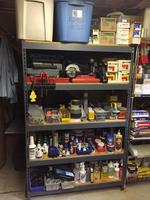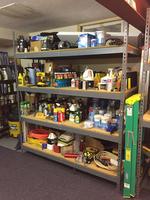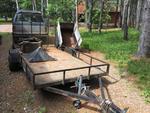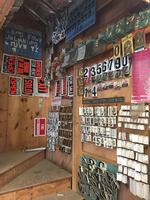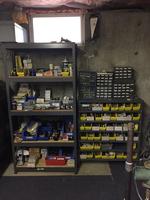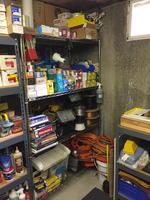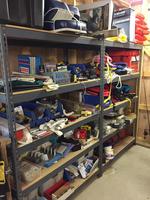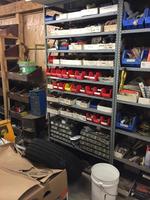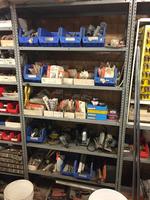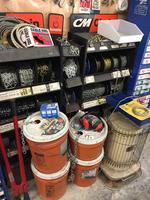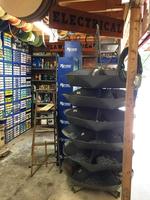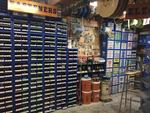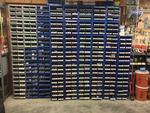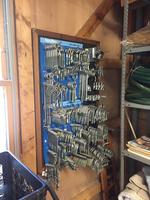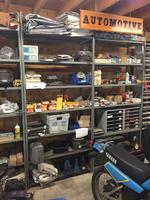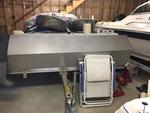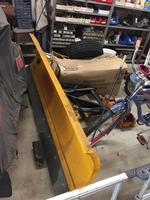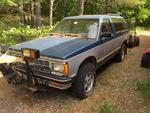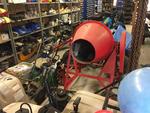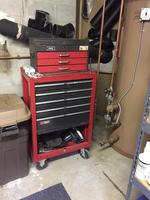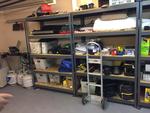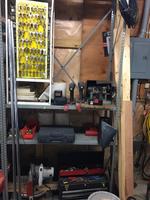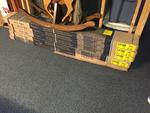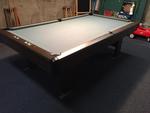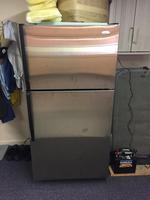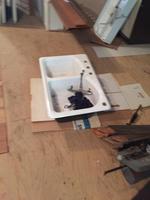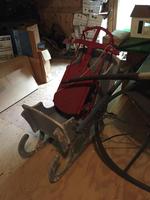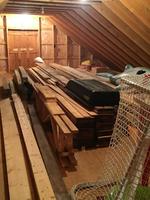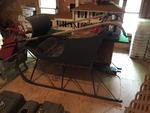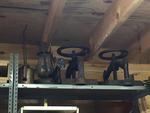 Auction 17-159
PUBLIC ONSITE & ONLINE AUCTION 17-159
---
2009 SEA RAY 175 SPORT w/37HRS. - INFLATABLE - SNOWMOBILES - ATVS - JOHN DEERE 1050 TRACTOR - LAWN & GARDEN EQUIPMENT - SHOP & SUPPORT EQUIPMENT - POWER & HAND TOOLS - LARGE INVENTORY OF HARDWARE, NUTS, BOLTS, FASTENERS - AUTOMOTIVE SUPPLIES - ROTOBIN - KEY MACHINE - ANTIQUE SLEIGH - HOUSEHOLD FURNITURE & DECOR - POOL TABLE - LUMBER - MATCHBOX CARS
---
RE: SURPLUS ASSETS OF MR. & MRS. ARTHUR ENOS
(OWNERS RETIRING & DOWNSIZING)
---
THURSDAY, AUGUST 24th at 10am
---
PREVIEW DATE: Monday, August 14, 2017 from 10am-12pm
40 Enos Lane, Clary Lake, Jefferson, ME.


AUCTIONEER'S NOTE: The Keenan Auction Company is pleased to announce the onsite & online auction of the assets of Mr. & Mrs. Arthur Enos. Mr. & Mrs. Enos are retiring and are downsizing their assets in Maine. They will offer their watercrafts, recreational items, complete shop and support equipment, hardware, building supply inventory, tractors, lawn & garden, maintenance equipment and home furnishings through Public Auction. Please plan to attend a 2-hour preview on August 14, 2017 from 10am-12pm to inspect the hundreds of items to be offered in this sale. Can't make the sale, online bidding is available through Proxibid.com by clicking the link above.

ASSET LISTING:
BOATS - RECREATIONAL ITEMS
• 2009 SEA RAY 175 SPORT BOWRIDER (LIKE NEW!), UNDER 20 HOURS, MERCRUISER 3.0-LITER 135HP, IN-LINE 4-CYLINDER, W/ ALPHA 1 OUTDRIVE, 21-GALLON FUEL TANK, OVERALL LENGTH: 17.5', BEAM: 7', DRY WEIGHT: 2,100LBS., BIMINI TOP, COCKPIT COVER, CD STEREO, SHORE POWER, 12-VOLT ACC., SWIM LADDER, SWIM PLATFORM, SINGLE AXLE TRAILER W/ SWING-AWAY TONGUE.
• (2) EVINRUDE OUTBOARD MOTORS, 9.9HP (1) LONG SHAFT & (1) SHORT SHAFT, SPARE OUTBOARDS, UNUSED.
• MOTOR-GUIDE MAGNUM ELECTRIC TROLLING MOTOR
• INFLATABLE BOAT
• JON BOAT
• YAMAHA PRO VXR WAVERUNNER W/ SINGLE AXLE TRAILER
• YAMAHA BIG BEAR 4X4 ATV
• YAMAHA DT LIQUID COOLED, COMBO TRAIL/ROAD BIKE
• HONDA FOURTRAX 125 ATV
• E-TON TXL-90 ATV
• YAMAHA SNOWMOBILES
• ARCTIC CAT KITTY CAT SNOWMOBLIE
• NEW ALUMINUM DOCK SYSTEM, ROLL-IN TYPE W/ THRUFLOW NON-SKID PREMIUM DECKING, USED ONLY HALF SEASON
• (2) SNOWMOBILE STORAGE RACKS, EACH STORES (1) UPPER & (1) LOWER W/ WINCH SYSTEM, PORTABLE.

TRACTORS - LAWN & GARDEN - PLOW VEHICLE - TRAILER - WOOD SPLITTER - STEAM CLEANER
• 1988 JOHN DEERE 1050 4WD TRACTOR W/ MODEL 75 LOADER BUCKET, 3-POINT HITCH, PTO, TURF TIRES, HOURS: 2,343, S/N: CH1050S021838
• STATESMAN LAWN & GARDEN TRACTOR, 20HP, 46" CUT, 14-SPEED SHIFT ON THE GO
• BACKHOE ATTACHMENT
• NEW SCRAPER BLADE ATTACHEMENT
• BASIC LINE MODEL MR3 LANDSCAPE RAKE, S/N: 7042
• TROY-BILT SICKLE BAR WALK-BEHIND MOWER
• CHIPPER/SHREDDER, GAS POWERED, 8HP, ELECTRIC START
• KARCHER STEAM CLEANER
• WOOD SPLITTER
• CHEVROLET S10 4-DOOR, 4WD BLAZER W/ FISHER PLOW
• NOMANCO SINGLE AXLE UTILITY TRAILER
• FLOE PRO-1000 SINGLE AXLE 2-PLACE SMOWMOBILE TRAILER (LIKE NEW)

HARDWARE INVENTORY - SHOP & SUPPORT EQUIPMENT
• (113) MIDWEST FASTENER 6-BIN STACKABLE PARTS RACKS & CONTENTS. LARGE INVENTORY OF ASSORTED FASTNERS, NUTS & BOLTS, BUILDING HARDWARE, WOOD & METAL SCREWS
• REVOLVING BIN UNIT, 6-SHELF & ASSORTED NAIL INVENTORY
• CM CHAIN DISPLAY & CHAIN INVENTORY
• KEY MACHINE & KEY BLANKS
• HINDLEY EYE BOLT, HOOK & EYE INVENTORY & DISPLAY
• PLUMBING SUPPLIES, PVC PIPE, FITTINGS, & MORE
• ELECTRICAL SUPPLIES, CIRCUIT BREAKERS, SWITCHES, OUTLET BOXES, CEILITN FIXTURES, & MORE
• INVENTORY OF ADHESIVE LETTERS & NUMBERS, PLASTIC SIGNS
• INVENTORY OF SMALL ENGINE SPARK PLUGS, NKG & CHAMPION
• AUTOMOTIVE & SMALL ENGINE FLUIDS: ADDITIVES, OILS, LUBES, BRAKE FLUID, CLEANERS, TIRE REPAIR.
• POWER SNAKE
• CRAFTSMAN METAL BAND SAW
• TABLE SAW
• MITER SAW & SAW STAND
• SHOP VAC
• CRAFTSMAN 6-DRAWER ROLLER CABINET
• HOMAK 3-DRAWER TOOL CHEST
• ASSORTED POWER TOOLS
• ASSORTED CORDLESS TOOLS
• ASSORTED HAND TOOLS
• TOOL KITS
• GASBOY GAS CADDY
• GRACO PAINT SPRAYER

MISCELLANEOUS
• POOL TABLE
• (5) 4' X 6'H WIRE STORAGE RACKS, (4) W/ CASTERS
• SEVERAL SECTIONS OF HD PARTS/STORAGE SHELVING
• DIMENSIONAL LUMBER INVENTORY: 2" X 12" X 20',2" X 4",
6" X " BEAMS
• (5) BOXES OF MIRAGE OAK PREFINISHED HARDWOOD FLOORING, SEMI-GLOSS 14180 3 1/4"
• HORSE DRAWN SLEIGH
• ANTIQUE SNOW SLEIGHS
• NEW, UNUSED WHIRLPOOL STAINLESS STEEL REGRIGERATOR/FREEZER
• HOME FURNISHINGS TO INCLUDE: SOFAS, BEDROOM SETS, DRESSERS, END TABLES, DINING ROOM SET, DESK, BOOKCASE, ASSORTED SEATING.
• CUSTOM BUILT DOLL HOUSE, ELECTRIFIED, W/ FURNITURE & ACCESSORIES.



DIRECTIONS: From Augusta, ME-17 Eastern Ave 1.6 miles to ME-32S 1 mile to ME-215S 2.5miles right onto Sennett Rd. follow to 40 Enos Ln on left.

REMOVAL: Friday, August 25, 2017 from 8AM-12PM. John Deere 1050 tractor will be reserved for loading purposes until 12noon on Friday, August 25.

TERMS:US FUNDS in Cash, Personal or Company Checks, Out-of-state checks with bank letter of guarantee. 10% Buyer's Premium ONSITE. Purchaser responsible for shipping arrangements. For more information contact Auctioneer's office at (207) 885-5100 and request auction #17-159. Richard J. Keenan #236. Our 45th Year & 7,636th Auction.