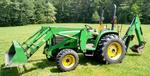 JOHN DEERE 4500 4WD TRACTOR LOADER BACKHOE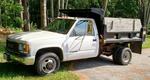 97 GMC SIERRA 3500 DUMP TRUCK 14,000 MILES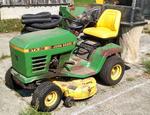 JOHN DEERE STX38 TRACTOR W/ MOWER, BAGGER


JOHN DEERE LX176 TRACTOR & WAGON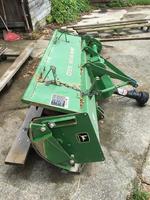 JOHN DEERE MODEL 660 TILLER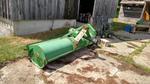 JOHN DEERE MODEL 25A FLAIL MOWER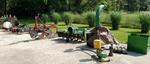 ASSORTED FARM & LANDSCAPE ATTACHMENTS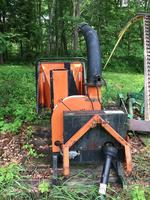 BEAR CAT 5IN WOOD CHIPPER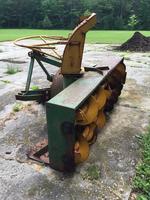 ARPS 7' SNOWBLOWER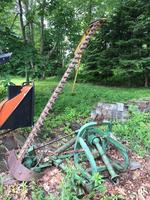 JOHN DEERE 7FT. SICKLE BAR MOWER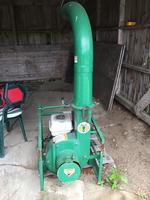 BILLY GOAT LEAF VACUUM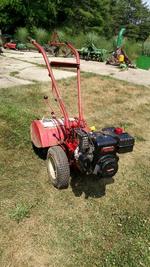 TROY-BILT REAR TINE TILLER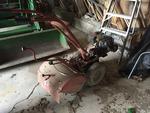 REAR TINE TILLER, 8HP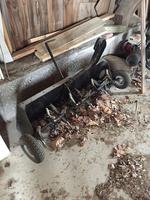 TOW BEHIND LAWN AERATOR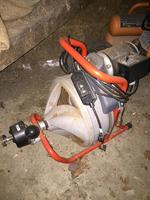 RIDGID POWER SNAKE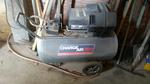 DEVILBISS 5HP PORTABLE AIR COMPRESSOR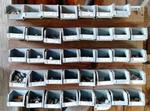 (39) NUTS & BOLTS STORAGE BINS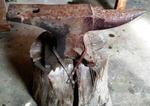 ANVIL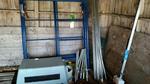 SCAFFOLDING UPRIGHTS & ACCESSORIES


20, 24 & 40FT. ALUMINUM LADDERS, ACCESSORIES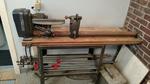 VINTAGE CRAFTSMAN WOOD LATHE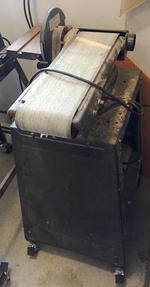 CRAFTSMAN 6X48 BELT 9IN DISC SANDER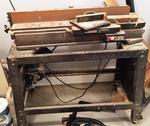 CRAFTSMAN 6IN JOINTER/PLANER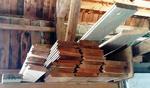 TONGUE & GROOVE WHITE PINE


CRAFTSMAN FLOOR DRILL PRESS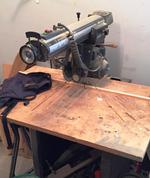 CRAFTSMAN RADIAL ARM SAW

Auction 17-167
PUBLIC TIMED ONLINE AUCTION 17-167
---
JOHN DEERE 4500 4WD TRACTOR, LOADER, BACKHOE, 97 GMC 1-TON DUMP TRUCK - VARIOUS IMPLEMENTS & ATTACHMENTS – WOOD WORKING EQUIPMENT – SHOP TOOLS – LAWN & GARDEN – LADDERS & STAGING
---
RE:OWNERS RELOCATING

---
ONLINE BIDDING BEGINS: SUN., SEPT. 3, 2017 AT 9AM
ONLINE BIDDING ENDS: MON., SEPT. 18, 2017 AT 1PM
(STAGGERED END TIMES)
---
PREVIEW DATE: MON., SEPT. 11, 2017 from 10-11AM
251 WOODSIDE RD., BRUNSWICK, ME


PARTIAL LISTING:
GMC 1-TON TRUCK - TRACTORS - ATTACHMENTS - SUPPORT EQUIPMENT
• 1997 GMC SIERRA 3500 1-TON DUMP TRUCK, REGULAR CAB, DUALLY, 5.7-LITER 350V8, AUTOMATIC, POSITRACTION, 135.5"WB, ABS BRAKES, W/ 14,000 MILES, S/N: 1GDJC34R0VF029827
• 2001 JOHN DEERE 4500 4WD TRACTOR W/ MODEL 460 LOADER BUCKET, 3-POINT HITCH, PTO, YANMAR 4-CYLINDER DIESEL, 39HP, HYDROSTATIC TRANSMISSION, HOURS: N/A , S/N: LV4500P453538 (DEALER MAINTAINED)
• JOHN DEERE MODEL 48 BACKHOE ATTACHMENT
• JOHN DEERE MODEL 25A FLAIL MOWER, 3-POINT HITCH, PTO DRIVE
• JOHN DEERE MODEL 660 TILLER, 3-POINT HITCH, PTO DRIVE
• JOHN DEERE WEIGHT BOX
• JOHN DEERE 7' SICKLE BAR
• JOHN DEERE LX176 LAWN & GARDEN TRACTOR
• JOHN DEERE STX38 LAWN & GARDEN TRACTOR W/ MOWER DECK & BAGGER
• JOHN DEERE 10P UTILITY WAGON
• JOHN DEERE SUITCASE WEIGHTS
• BEAR CAT 5" WOOD CHIPPER, PTO DRIVE
• SEARS FORK LIFT ATTACHMENT
• ALLIED 885 2-BOTTOM PLOW
• BILLY GOAT LEAF VACUUM SYSTEM,HONDA 13HP
• 7' ARPS SNOWBLOWER PTO DRIVE
• WALK BEHIND REAR TINE ROTOTILLER, 8HP
• 3-POINT HITCH SPRAYER
• TOW BEHIND AERATOR
• TOW BEHIND BRINLY DETHATCHER
• TOW BEHIND BROADCAST SPREADER
• TOW BEHIND GRASS CATCHER
• IRRIGATION PUMP
• CAST IRON PITCHER WATER PUMP
• (3) CHAIN SAWS
• BACKPACK POWER SPRAYER
• BACKPACK LEAF BLOWER
• STRING TRIMMER
• (2) 4-WHEEL GARDEN HOSE REEL CARTS

WOODWORKING EQUIPMENT
• CRAFTSMAN 10" RADIAL ARM SAW, MODEL 113.29430
• CRAFTSMAN WOOD LATHE, MODEL 113.23881
• CRAFTSMAN 6" X 48" BELT & 9" DISC FINISHING MACHINE, MODEL 113.22521
• CRAFTSMAN POWER PLANER, MODEL 315.17321
• CRAFTSMAN 6 1/8" JOINTER-PLANER MODEL 113.20650
• CRAFTSMAN 7" SANDER/GRINDER MODEL 315.10570
• CRAFTSMAN ROUTER CRAFTER MODEL 720.25250
• CRAFTSMAN ½" DRILL MODEL 315.11491
• CRAFTSMAN 6" BENCH GRINDER, MODEL 397.19320
• CRAFTSMAN 15.5" DRILL PRESS, MODEL 113.31371
• CRAFTSMAN HAND GRINDER, MODEL 315.17340
• CRAFTSMAN HEAVY DUTY ROUTER, MODEL 315.25070
• CRAFTSMAN DOVETAIL TEMPLATE, MODEL 315.25710

CONTRACTOR'S TOOLS & EQUIPMENT
• DEVILBISS TWIN CYLINDER AIR COMPRESSOR, MODEL MG7-OFTWIN
• MILWAUKEE D-HANDLE 1/2" DRILL 1001-1
• SENCO FRAMEPRO MODEL 602 PNEUMATIC FRAMING NAILER
• SUPERLIFT 3-TON FLOOR JACK, MODEL G-493LBW
• PORTER-CABLE PROFILE SANDER, MODEL 444
• RIDGID DRAIN CLEANING MACHINE MODEL K350 W/ AUTO FEED & MULTIPLE HEADS
• WORKFORCE HALOGEN PAINTERS LIGHT
• SCHUMACHER BATTERY CHARGER
• ESA 35/40,000 BTU PROPANE HEATER
• 40' ALUMINUM EXTENSION LADDER
• 24' ALUMINUM EXTENSION LADDER
• 20' ALUMINUM EXTENSION LADDER
• 20' ALUMINUM STAGING PLANK
• (2) ALUMINUM LADDER STABILIZERS
• SET OF STEEL LADDER JACKS
• (2) ROOF RIDGE LADDER HOOKS
• (4)WALK-THRU SCAFFOLDING UPRIGHTS, (6) CROSS BRACES, (8) LEVELING JACKS, CASTERS
• 50 AMP ARC WELDER
• ANVIL
• ACETYLENE TORCH CART, HOSE, TORCH & GAUGES

LUMBER
• LOT OF TONGUE & GROOVE WHITE PINE 8' & 10' LENGTHS



DIRECTIONS: FROM I-295N TAKE EXIT 28 BRUNSWICK, FOLLOW US-1N TO CHURCH RD ON RIGHT (JUST AFTER BODWELL MOTORS) FOLLOW 1.1 MILES TO WOODSIDE RD. FOLLOW 1.1 MILES TO PROPERTY ON LEFT.

REMOVAL: Tuesday, September 19, 2017 from 8AM-12PM. John Deere 4500 tractor will be reserved that day for loading purposes until 12noon.

TERMS: Valid credit card required to bid. Cash, Personal or Company Checks, Out-of-state checks with bank letter of guarantee, Visa/MC. 17% Buyer's Premium. Purchaser responsible for shipping arrangements. For more information contact Auctioneer's office at (207) 885-5100 and request auction #17-167. Richard J. Keenan #236. Our 45th Year & 7,638th Auction.