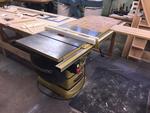 POWERMATIC MODEL 2000 CABINET SAW W/ FENCE, TABLE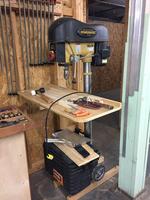 POWERMATIC MODEL 2800, 18" VS DRILL PRESS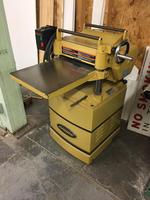 POWERMATIC MODEL 15HH PLANER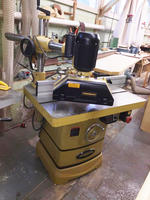 POWERMATIC MODEL 2700 SHAPER & FEED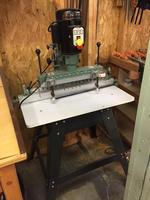 GENERAL 75-440M1 13-SPINDLE BORING MACHINE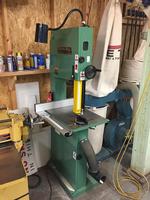 GENERAL MODEL 90-240 M1 BAND SAW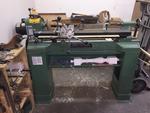 GENERAL MODEL 25-650ABM1 WOOD LATHE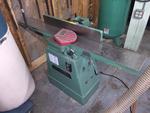 GENERAL MODEL 80-150LM1 JOINTER

GENERAL MODEL 15-010M1 SANDER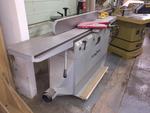 STEEL CITY MODEL 40610 12" INDUCTRIAL JOINTER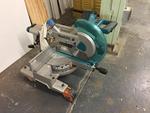 MAKITA MODEL LS1016L MITER SAW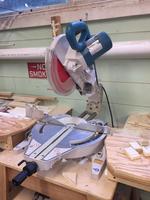 MAKITA MODEL LS1214 MITER SAW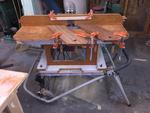 RIDGID SAW TABLE W/ ROUTER TABLE & ROUTER

SPEEDAIRE MODEL 4B236C 60-GAL. AIR COMPRESSOR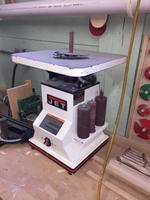 JET BENCH TOP OSCILLATING SPINDLE SANDER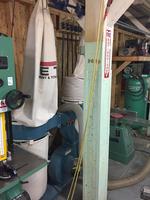 JET DUST COLLECTOR, MODEL DC1900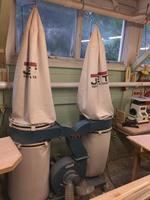 JET DUST COLLECTOR, MODEL DC1900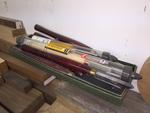 LATHE TOOLS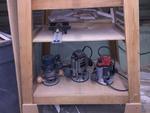 ROUTERS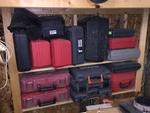 ASSORTED POWER TOOLS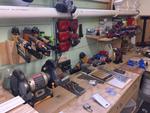 ASSORTED POWER TOOLS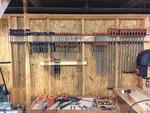 IRWIN & JORGENSEN CLAMPS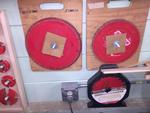 SAW BLADES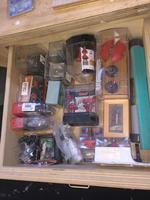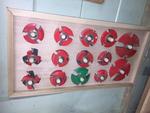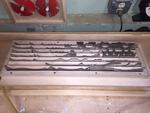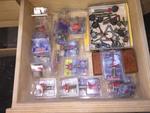 ASSORTED WOODWORKING BITS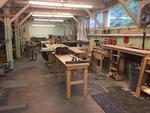 ASSORTED WORK BENCHES
Click an image for an enlarged version.


Auction 17-180
PUBLIC TIMED ONLINE AUCTION 17-180
---
LATE MODEL COMMERCIAL WOODWORKING & SUPPORT EQUIPMENT - SOUTHBEND SHOP LATHE - AIR COMPRESSOR
---
RE: ESTATE OF WILLIAM B. ELWELL


---
ONLINE BIDDING BEGINS: SUN., SEPT. 24, 2017 AT 9AM
ONLINE BIDDING ENDS: MON., OCT. 16, 2017 AT 1PM
(STAGGERED END TIMES)
---
PREVIEW DATE: FRI., OCT. 6, 2017 from 10-11AM
40 MAPLE ST., DOVER, NH

YOU MUST LOG ONTO PROXIBID.COM TO BID AT THIS SALE. CLICK ON PROXIBID LOGO ABOVE.

EQUIPMENT LISTING:
• POWERMATIC MODEL 2000 CABINET SAW W/ FENCE, TABLE
• POWERMATIC MODEL 2800, 18" VS DRILL PRESS, STOCK NO. 179280
• POWERMATIC MODEL 15HH PLANER
• POWERMATIC MODEL 2700 SHAPER
• POWERMATIC MODEL PF-31 POWER FEED
• GENERAL 75-440M1 13-SPINDLE BORING MACHINE, STAND
• GENERAL MODEL 90-240 M1 BAND SAW
• GENERAL MODEL 25-650ABM1 WOOD LATHE
• GENERAL MODEL 80-150LM1 JOINTER
• GENERAL MODEL 15-010M1 SANDER
• STEEL CITY MODEL 40610 12" INDUCTRIAL JOINTER
• MAKITA MODEL LS1016L MITER SAW
• MAKITA MODEL LS1214 MITER SAW
• RIDGID SAW TABLE W/ ROUTER TABLE & ROUTER
• RIDGID MODEL MS-UV MITER SAW STAND
• SPEEDAIRE MODEL 4B236C 60-GALLON AIR COMPRESSOR
• JET BENCH TOP OSCILLATING SPINDLE SANDER
• RYOBI 8" BENCH GRINDER
• SOUTHBEND SHOP LATHE
• (2) JET DUST COLLECTOR, MODEL DC1900
• (2) ROLLER STANDS
• (6) LATHE TOOLS
• (5) PNEUMATIC NAILERS, STAPLERS
• (8) MILWAUKEE CORDLESS POWER TOOLS
• (3) ROUTERS
• (25+) ASSORTED POWER TOOLS
• (9) IRWIN 36" FLATBAR CLAMPS
• (12) IRWIN 18" FLATBAR CLAMPS
• (7) JORGENSEN 24" CABINET MASTER FLATBAR CLAMPS
• (5) JORGENSEN 36" CABINET MASTER FLATBAR CLAMPS
• (15) JORGENSEN 18" FLATBAR CLAMPS
• (11) JORGENSEN 24" FLATBAR CLAMPS
• (8) ASSORTED SIZE JORGENSEN FLATBAR CLAMPS
• (12) PONY PIPE CLAMPS, 36" & 48"
• SEVERAL ASSORTED ROUTER BITS, SAW BLADES, MISC.
• ASSORTED HAND TOOLS
• BENCH VISE
• (2) FLOOR FANS
• HEAVY DUTY ELECTRICAL CORD

REMOVAL:
MONDAY, OCTOBER 30, 2017 FROM 8AM-12PM

TERMS:PAYMENT IN US FUNDS BY VISA/MC ONLY. 17% Buyer's Premium. Purchaser responsible for shipping arrangements. For more information contact Auctioneer's office at (207) 885-5100 and request auction #17-180. Stefan P. Keenan, NH Lic. #2823. Our 45th Year & 7,657th Auction.