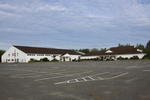 Event Center and Office Complex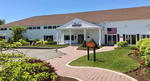 Event Center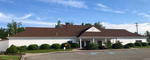 Office Building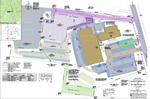 Survey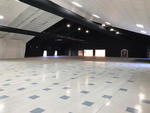 Event Center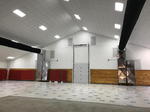 Event Center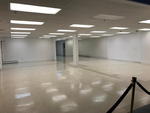 Event Center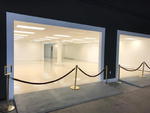 Event Center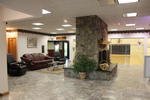 Office Entry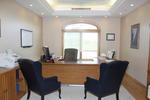 Office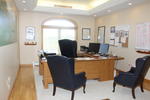 Office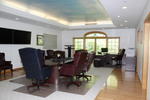 Conference Room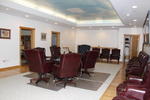 Conference Room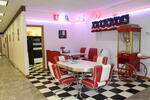 Kitchen Area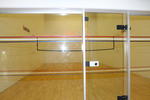 Court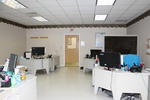 Offices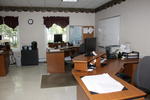 Offices

Real Estate Auction 17-185
51,600+/-SF Convention Center/Executive Office Complex
Triple A Anchor Tenant - 7+/-Acres
Bar Harbor Corridor
169-171 Bar Harbor Rd., Trenton, Maine
Wednesday, September 27, 2017 at 11AM
Sold for $1.4 million
Real Estate: Consists of (2) separately deeded adjoining parcels to be sold as an entirety.
169 Bar Harbor Rd. - The executive office building sits on a 3.01+/- acre parcel. The 11,600+/-SF office complex features recently remodeled corporate office facilities containing a large foyer area with a stone fireplace, administrative offices, executive offices, large board room, (2) glassed racket ball courts, restrooms, men's and ladies' locker room facilities. The building is currently leased for 2 years at $96,000/yr., triple net ($192,000 remaining on lease). With proper notice tenant may relocate. Gateway/Commercial Zone. Reference Trenton Tax Map 33, Lot 9-1.
171 Bar Harbor Rd., - The Convention Center sits on a 4+/- acre parcel. The 40,000+/-SF former 2-story school building, remodeled to current school code in 2004 is designed with 16,000+/-SF, 24' high ceiling auditorium for events and functions, (22) office rooms totaling 24,000+/-SF, and an outdoor recreation area. This property has multiple educational, corporate, retail or event possibilities. Possible tenant available at $96,000/yr triple net lease. Gateway/Commercial Zone. Reference Trenton Tax Map 33, Lot 9-2.
Parking: The property contains 251 total parking spaces, of which (176) spaces are paved, and (75) gravel spaces, (30) spaces are currently being used in common with the tenant of 169 Bar Harbor Rd.
Broker Participation Program Available. Contact Auctioneer's Office for Qualifications
Preview: Wednesday, September 13, 2017 from 10AM-12PM
Directions: From the intersection of Rt. 3 and Rt. 1 in Ellsworth, follow Rt. 3 towards Bar Harbor 2.5 miles to the property on the right.
Terms: A $25,000 deposit to bid in CASH or CERTIFIED U.S. FUNDS, made payable to the Keenan Auction Co., Inc., deposit to be increased to 10% of the purchase price within 5 calendar days of the sale, 45 day closing. A 10% Buyer's Premium. All other terms will be announced at the public sale. For a Property Information Package visit KeenanAuction.com or call (207) 885-5100 and request by auction number 17-185 Richard J. Keenan #236. Our 45th Year and 7,650th Auction.
Property Information Package Available
Zoning Ordinance Available
Click on the Property Information Button Below