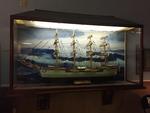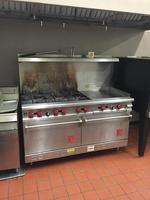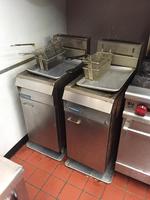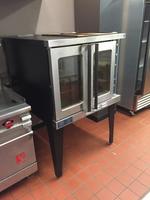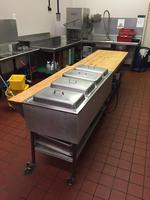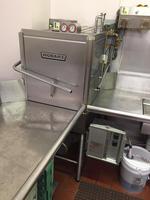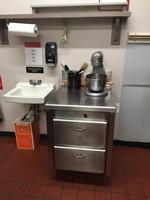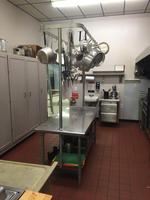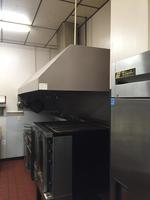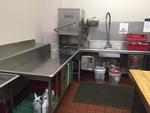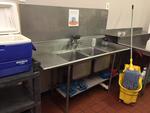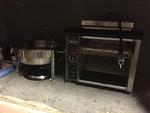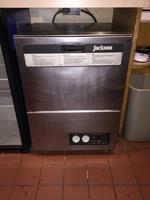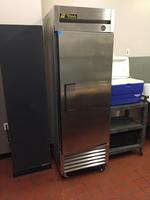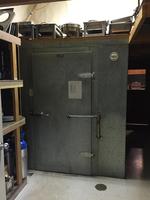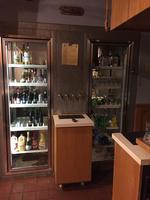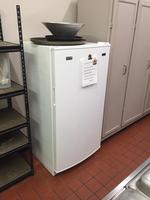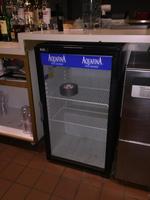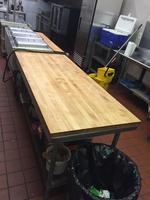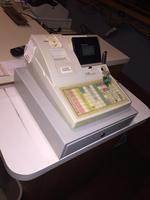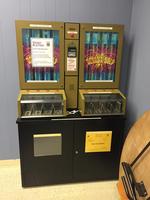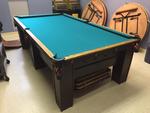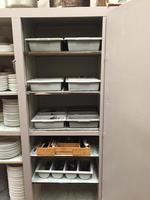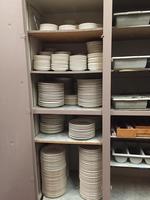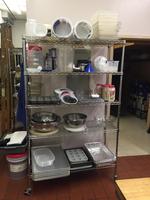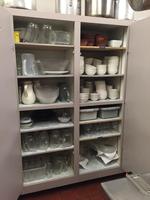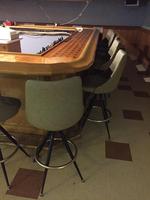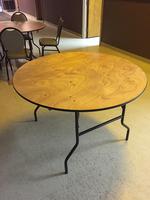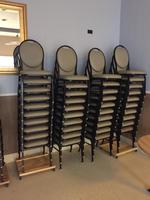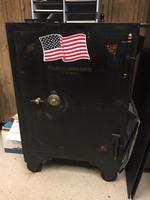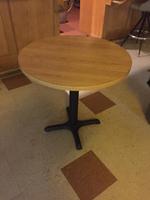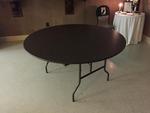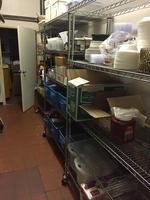 Auction 17-183
PUBLIC ONSITE & ONLINE AUCTION 17-183
---
CLEAN, WELL MAINTAINED RESTAURANT & LOUNGE EQUIPMENT - SMALL WARES - REFRIGERATION - ICE MAKER - WALK-IN - LARGE TALL SHIP MODEL - POOL TABLE
---
RE: SURPLUS ASSETS OF SO. PORTLAND VFW
(KITCHEN CLOSING & ORGANIZATION DOWNSIZING)
---
THURSDAY, SEPTEMBER 14, 2017 AT 10AM
50 PEARY TERRACE, SOUTH PORTLAND, ME

---
PREVIEW DATE: Thursday, September 7, 2017 from 1-2PM and 8AM Morning of Sale.


AUCTIONEER'S NOTE: The Keenan Auction Company is pleased to announce the onsite & online auction of the surplus assets of the South Portland VFW Post 832. Post 832 is closing their commercial kitchen and downsizing their So. Portland facility assets. They will offer their complete commercial kitchen, lounge equipment, dining furniture, refrigeration, small wares and certain office items at Unreserved Public Auction. Please plan to attend a 1-hour preview on September 7, 2017 from 1-2pm to inspect this well maintained equipment. Can't make the sale, online bidding is available through Proxibid.com by clicking the link above.

PARTIAL LISTING:
KITCHEN EQUIPMENT:
- WOLF STAINLESS STEEL 6-BURNER GAS RANGE, 24" GRIDDLE, (2) OVENS
- (2) JCP MODEL 12A, STAINLESS STEEL DEEP FRYERS, 25LB., 50,000 BTU, LP GAS, EACH W/ (2) FRYER BASKETS
- DUKE 2-DOOR STAINLESS STEEL CONVECTION OVEN
- GALVANIZED HOOD SYSTEM
- HOBART PASS-THRU DISH MACHINE W/ STAINLESS STEEL CLEAN & SOILED DISH TABLES, SPRAY NOZZLE
- 2-BAY STAINLESS STEEL SINK, LH & RH DRAIN BOARDS, & FAUCET
- 4-BAY STAINLESS STEEL STEAM TABLE
- 5' STAINLESS STEEL TABLE W/ OVERHEAD POT RACK
- 6' STAINLESS STEEL TABLE
- 6' BUTCHER BLOCK TABLE TOP
- 2-DRAWER STAINLESS STEEL STAND/COUNTER
- KITCHEN-AID COUNTERTOP MIXER
- (2) PLASTIC HEAVY DUTY BUS CARTS
- MICROWAVE OVEN
- SMALL STAINLESS STEEL PIZZA OVEN

REFRIGERATION - ICE MAKER - BAR EQUIPMENT:
- 2011 TRUE MODEL T-23 27" SOLID DOOR, STAINLESS STEEL REACH-IN REFRIGERATOR, S/N: 7234849
- MAYTAG SINGLE DOOR FREEZER
- TONKA WALK-IN COOLER W/ 2-GLASS DOOR MERCHANDISER, 4-BEER TAPS, REGRIGERATION COMPRESSOR
- MANITOWOC UNDERCOUNTER ICE MAKER
- QBD SINGLE GLASS DOOR RFRIGERATOR 20" x 22" x 35"
- (2)JACKSON STAINLESS STEEL UNDERCOUNTER DISHWASHERS
- 3-BAY STAINLESS STEEL BACK BAR SINK, DRAIN BOARDS, ICE BIN, SPEED RAILS
- ELECTRONIC CASH REGISTER

COOKWARE - SMALL WARE - CATERING - SHELVING:
- SAUCE POTS
- STOCK POTS
- COOK POTS
- STAINLESS STEEL & GLASS BOWLS
- FULL SIZE ALUMINUM SHEET PANS
- CAMBRO STORAGE CONTAINERS
- (2) STAR STAINLESS STEEL HOT DOG STEAMERS
- (2) STAINLESS STEEL COFFEE URNS
- SUPERIOR ROTARY OVEN
- SEVERAL ROUND & RECTANGULAR STAINLESS STEEL CHAFERS
- LARGE INVENTORY OF GLASSWARE, PLATES, DISHWARE, FLATWARE
- SALT & PEPPER SHAKERS

POOL TABLE - FURNITURE - SHIP MODEL - MISCELLANEOUS:
- DROP POCKET SLATE TOP POOL TABLE
- (60+) CLOTH UPHOLSTERED STACK CHAIRS
- ROUND FOLDING BANQUET TABLES
- RECTANGULAR FOLDING BANQUET TABLES
- (16+) VINYL UPHOLSTERED SWIVEL BAR STOOLS
- (2) ARROW INT'L. 2007 NEVADA GOLD PULL TAB DISPENSING MACHINES, 1000 TICKET CAPACITY, W/ BILL VALIDATOR
- LARGE TALL SHIP MODEL IN GLASS LIGHTED ENCLOSURE
- HERRING HALL MARVIN FLOOR SAFE
- OFFICE DESKS, CHAIRS, ASSORTED FILE CABINETS

color=green>REMOVAL: Friday, September 15, 2017 from 8AM-12PM.

TERMS:US FUNDS in Cash, Personal or Company Checks, Out-of-state checks with bank letter of guarantee. 10% Buyer's Premium ONSITE. Purchaser responsible for removal and all equipment disconnects. For more information contact Auctioneer's office at (207) 885-5100 and request auction #17-183. Richard J. Keenan #236. Our 45th Year & 7,666th Auction.

DIRECTIONS: From I-95 take exit 45 continue straight to US RT 1/Main St. turn left follow 1 mile then slight right onto Broadway .3 miles then right onto Peary St. (just after greater Portland Christian School) Auction Site will be ahead on your left.