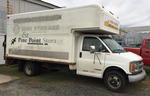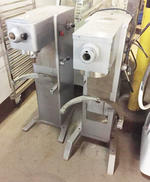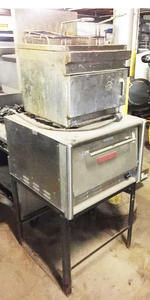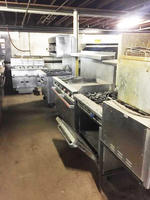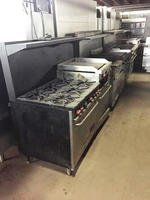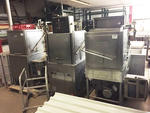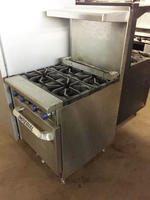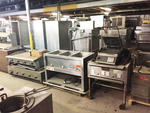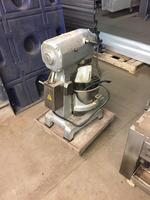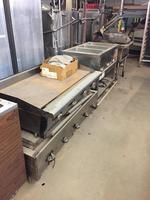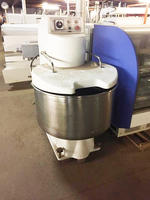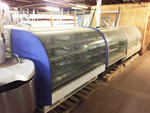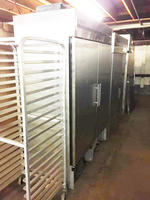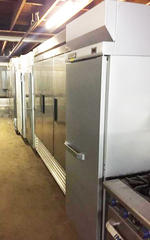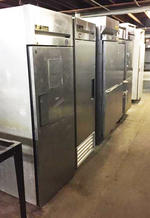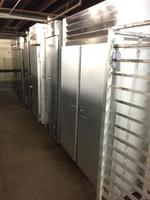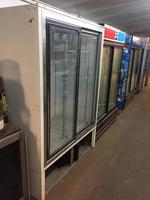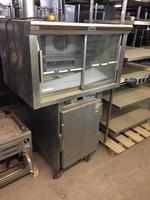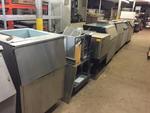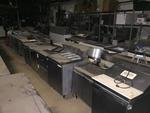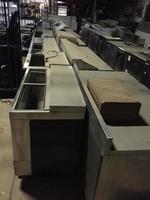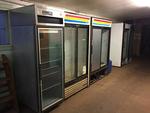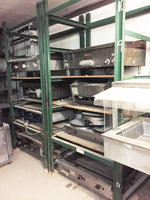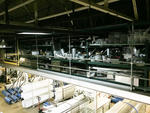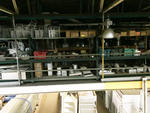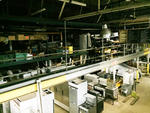 Auction 17-258E
PUBLIC TIMED ONLINE AUCTION 17-258
RE: COMPLETE INVENTORY LIQUIDATION OF MAJOR RESTAURANT EQUIPMENT DISTRIBUTOR
*************************************************************
SESSION 1 WILL INCLUDE:
NEW RESTAURANT & FOOD SERVICE EQUIPMENT INVENTORY - OVER 1,000 SMALLWARES - SUPPLIES - DISPLAY RACKING
TO VIEW SESSION 1 WEBPAGE CLICK HERE.

*************************************************************
SESSION 2 WILL INCLUDE:
DELIVERY TRUCK W/ LIFT-GATE - REFRIGERATION: SANDWICH PREP TABLES - COOLERS - FREEZERS - ICE MAKERS - ICE CREAM MACHINES - COMPRESSORS - MERCHANDISERS - BACK BAR COOLERS
KITCHEN EQUIPMENT: OVENS - RANGES - GRIDDLES - CHARBROILERS - FRYERS - STEAM KETTLES - WARMERS - PANINI GRILL - STEAM TABLES - DISHWASHERS
BAKERY & DELI EQUIPMENT: DOUGH MIXERS - SPIRAL MIXER - PASTRY CASES - PIZZA OVENS - SHEET PAN CARTS - SLICERS - SCALES - CHOPPERS - CONSSESSION EQUIPMENT
*************************************************************
ONLINE BIDDING BEGINS FOR SESSIONS 1 & 2:
SUN., DEC. 3, 2017 AT 9AM
ONLINE BIDDING ENDS:
SESSION 1: MONDAY, DECEMBER 18, 2017 AT 1PM
SESSION 2: TUESDAY, DECEMBER 19, 2017 AT 1PM
(STAGGERED END TIMES)
*************************************************************
PREVIEW DATES: MONDAY, DECEMBER 11, 2017 FROM 10AM-12PM & FRIDAY., DECEMBER 15 , 2017 FROM 12-2PM. 10 SNOW CANNING RD., SCARBOROUGH, ME.



YOU MUST LOG ONTO PROXIBID.COM TO BID AT THIS SALE. CLICK ON PROXIBID LOGO ABOVE.

AUCTIONEER'S NOTE: The Keenan Auction Company is pleased to announce the Public Timed Online Auction of Blue Cold Distributors Inc. A family-owned and operated business for over 30 years, Blue Cold Distributors has supplied the people of Maine and New Hampshire with quality food service equipment and supplies. Their 60,000SF facility has provided their customers the largest selection of new and used restaurant equipment north of Boston. The owner of Blue Cold Distributors has commissioned the Keenan Auction Company to sell their entire inventory of new and used food service equipment, small wares, and delivery truck. We will conduct the online auction in two sessions both beginning online on December 3rd with Session 1 ending on December 18th at 1PM and Session 2 on December 19th at 1PM. There will be over 1000 items in each Session, so please plan to attend our previews on December 11th from 10-12pm and December 15th from 12-2PM. Contact auctioneer's office at (207) 885-5100 with any questions.

REMOVAL: Session 1: Tuesday, December 19th from 8am-2, and Session 2: Wednesday, December 20th, 21st & 22nd, 2017 from 8AM-4PM. Please bring labor to assist with loading and boxes for packing.

TERMS: PAYMENT IN US FUNDS BY VISA/MC ONLY. A 17% Buyer's Premium. All sales are final. For additional information call (207) 885-5100 and request by auction number 17-258. Our 7,721st Auction and 45th Year. Richard J. Keenan License #236.

DIRECTIONS: From the north: Take I-95 exit 42 turn right after toll onto Payne Rd. follow 2.5 miles then turn right onto US-1. Stay in left lane .2 miles then left onto Rt-9/Pine Point Rd. Follow 2.9 miles to Snow Canning Rd. Auction Site is on right. From the south: Take I-95 exit 36 for I-195E toward Saco/Old Orchard Beach. Continue on I-195 2.3 miles then continue on Rt-5/Ocean Park Rd. .2 miles. to Rt-5/Saco Ave. continue 1.7 miles on Rt-5/Saco Ave then right onto Old Orchard St. follow .2 miles then left onto Rt-9/ E. Grand Ave. follow 2.3 miles. Rt-9 turns left follow .2 miles, Snow Canning Rd. will be on your left.