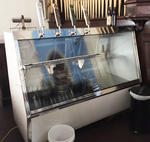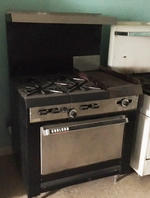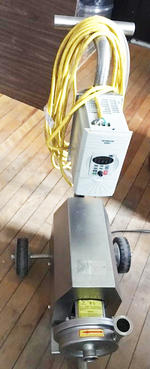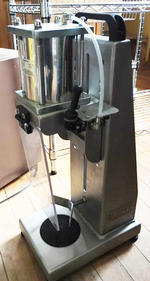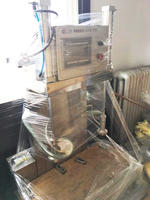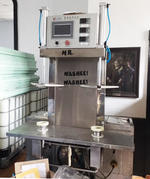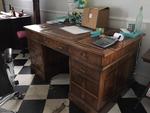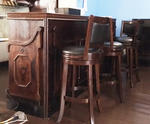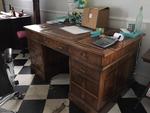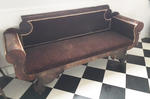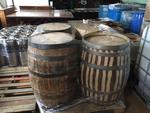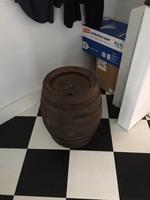 Click an image for an enlarged version.


Auction 17-262E
PUBLIC TIMED ONLINE AUCTION 17-262E
*************************************************
KEG WASHER - FILLER - CAPPER - CENTRIFUGAL PUMP - FERMENTATION TANKS - WOODEN KEGS - SUPPORT EQUIPMENT - FURNITURE *************************************************
RE: LOST ORCHARD BREWING, LLC (BUSINESS CLOSED)
*************************************************
ONLINE BIDDING BEGINS: SUNDAY, DECEMBER 3, 2017 AT 9AM
ONLINE BIDDING ENDS: WEDNESDAY, DECEMBER 20, 2017 AT 1PM (STAGGERED END TIMES)
*************************************************
PREVIEW: TUESDAY, DECEMBER 5, 2017 FROM 11-1PM, THURSDAY, DECEMBER 14, 2017 FROM 8-9AM AND WEDNESDAY, DECEMBER 20, 2017 FROM 10-11AM, 46 CHURCH ST., GARDINER, MAINE



YOU MUST LOG ON TO PROXIBID.COM TO BID AT THIS SALE. CLICK ON PROXIBID LOGO ABOVE.

STAGGERED END TIMES: The Timed Online Auction will be utilizing a staggered end time of (10) Lots ending every (2) minutes. Extending bidding will continue into the next end time until there is no bid for a full 2 minute period. (Lots 1-10 end at 1PM, Lots 11-20 end at 1:02PM, Lots 21-30 end at 1:04PM, etc. unless the lot is in extended bidding.)

EQUIPMENT:
- 2015 ZAMBELLI ENOTECH MODEL AIR-MATIC CROWN-CAPS CORKER
- 2013 GONGDA MACHINE KEG WASHING MACHINE, MODEL GD-TQX-2
- 2013 GONGDA MACHINE KEG FILLING MACHINE
- 2014 PORTABLE CENTRIFUGAL PUMP W/ VARIABLE FREQUERNCY DRIVE
- POLY BULK STORAGE TANK
- 250-GALLON POLY STORAGE TOTES
- CUSTOM REFRIGERATED GLASS FRONT 4-TAP KEG COOLER
- INGERSOLL RAND VERTICAL AIR COMPRESSOR, MODEL SS5
- JACK DANIEL 53-GALLON WHISKEY BARRELS
- J. DIAS, CA, SA TOKAJI 53-GALLON WINE BARRELS
- (4) YAMAHA B10 LOUD SPEAKERS
- GARLAND 6-BURNER LP RANGE/OVEN W/ 12" GRIDDLE ATTACHMENT
- ASSORTED WIRE STORAGE RACKS
- (2) PODIUMS
- (2) HIGH BACK SWIVEL OFFICE CHAIRS
- EXECUTIVE DOUBLE PEDESTAL OFFICE DESK
- LEATHER TOP PARTNER DESK W/ FAUX DRAWERS ON ONE SIDE
- ORNATE BAR
- (8) SWIVEL BAR STOOLS
- RELIGOUS PRINTS
- EMPIRE STYLE SETTEE
- FOLDING TABLES

REMOVAL DATE:: Thursday, December 21 from 8am-2pm. Buyer must provide their own labor to load. No forklift use, pallet jacks only. Lot #15 pallet jack will be reserved for loading purposes until 2PM on Friday, December 21. If shipping is required, buyer must arrange for palletizing, crating, packaging, and pickup.

DIRECTIONS: Heading north on Rt. 201 into Gardiner, right onto Church St. to property on the right.

TERMS: Payment by Cash, Visa/MC, Checks w/ Bank Letter of Guarantee or Wire Transfer. 16% Buyer's Premium. 3% Discount for Cash. Purchaser responsible for shipping arrangements. Handling fees may apply. For more information contact Auctioneer's office at (207) 885-5100 and request auction #17-262E. Richard J. Keenan #236. Our 45th Year & 7,727th Auction.