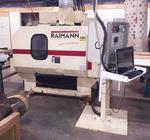 2002 WEINIG GROUP RAIMANN GANG RIP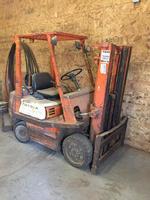 TOYOTA FORKLIFT, MODEL 42-4FGC25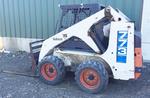 1996 MELROE BOBCAT MODEL 773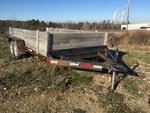 2007 SUPERIOR TRAILER 7'X16'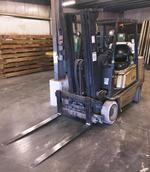 YALE FORKLIFT, 4,000 LB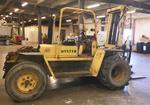 HYSTER PIONEER 80 FORKLIFT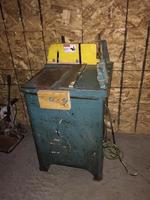 WHIRLWIND MODEL 212L UPCUT SAW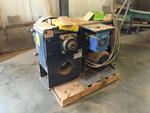 1999 CHALLENGER CH100-3022 GRINDER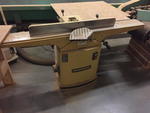 POWERMATIC MODEL 54A JOINTER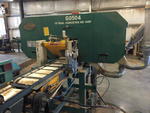 2008 GRIZZLY G0504 16" RESAW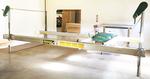 LUCAS PORTABLE TIMBER MILL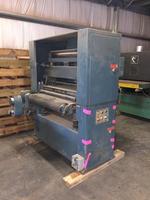 JET JWB-37PH, WIDE BELT SANDER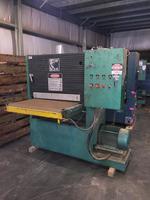 TIMESAVER 137-1HD WIDE BELT SANDER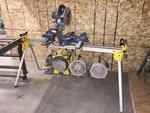 BOSCH SLIDE COMPOUND MITER, STAND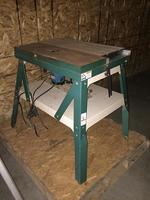 GRIZZLY ROUTER TABLE, MAKITA ROUTER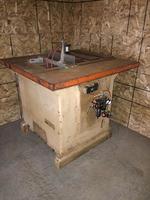 ROUTER TABLE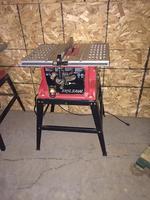 SKIL 10" TABLE SAW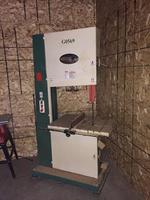 2009 GRIZZLY G0569 24" BANDSAW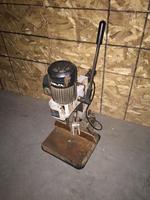 DELTA HOLLOW CHISEL MORTISER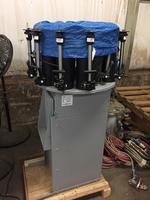 PAINT MIXER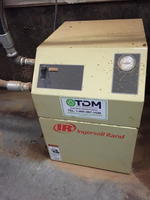 REFRIGERATED AIR DRYER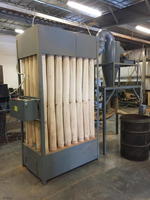 AGET MFG. DUST KOP CYCLONE & BAGGER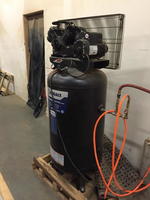 KOBALT AIR COMPRESSOR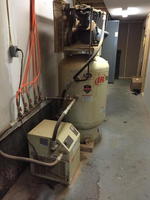 I/R AIR COMPRESSOR 10HP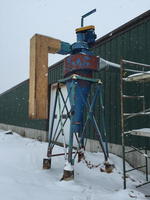 CYCLONE & BLOWER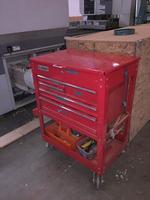 ROLLING TOOL CABINET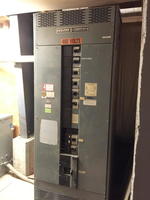 SQUARE D SWITCHBOARD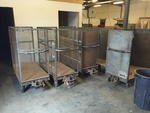 PRODUCT CARTS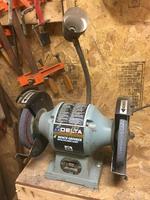 DELTA BENCH GRINDER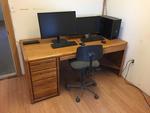 OFFICE DESK, CHAIR, COMPUTER SYSTEM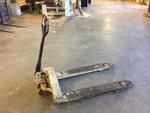 HYDRAULIC PALLET JACK
Click an image for an enlarged version.


Auction 18-25E
SECURED PARTY'S SALE BY:
PUBLIC TIMED ONLINE AUCTION 18-25E
---
WOOD PRODUCTION & SUPPORT EQUIPMENT - WEINIG GANG RIP SAW - FORKLIFTS - SKIDSTEER - TRAILER - LUCAS PORTABLE SAWMILL - AIR COMPRESSORS - SHOP EQUIPMENT - ELECTRICAL
---
RE: ASSETS OF ECOSHEL, INC.

PLEASE NOTE
AUCTION IS
POSTPONED
UNTIL
FURTHER
NOTICE
FROM THE REST!

YOU MUST LOG ONTO PROXIBID.COM TO BID AT THIS SALE. CLICK ON PROXIBID LOGO ABOVE.

TO VIEW REAL ESTATE AUCTION WEBPAGE CLICK HERE.

ROLLING STOCK
• 1996 MELROE BOBCAT MODEL 773 SKID STEER LOADER, 73" BUCKET, FORK ATTACHMENT, STEEL TRACKS, 1,263HRS, S/N: 509640476
• HYSTER PIONEER 80 FORKLIFT, 8,000 LB. CAPACITY, 2-STAGE MAST, 48" FORK TINES, DIESEL, 18-19.5 FRONT TIRES, 9:00-20 REAR TIRES. TIRES IN FAIR SHAPE, 1,389 HOURS,
• YALE FORKLIFT, 4,000 LB. CAPACITY, CUSHION TIRES, 3-STAGE MAST, SIDE-SHIFT. NEEDS REPAIRS, 12,202 HOURS
• TOYOTA FORKLIFT, MODEL 42-4FGC25, LP GAS, 5,000 LB. CAPACITY, PNEUMATIC TIRES, 106" 2-STAGE MAST, 48" FORK TINES, 2,084 HOURS, S/N: 404EGC25-10561
• 2007 SUPERIOR TRAILER 7'X16', 4"H WOOD SIDES, FOLD DOWN RAMPS, 2 5/16" HITCH, T/A, S/N:4M8FS16217D000191

WOOD PRODUCTION EQUIPMENT
• 2002 WEINIG GROUP RAIMANN GANG RIP, MODEL KR450/300BV 18", SHIFTING BLADE, OPERATOR CONTROLS, S/N: 27217
• 2008 GRIZZLY MODEL G0504 16" DUAL CONVEYOR RESAW, 30HP, 3PH., S/N: B08/299
• 12' X 6' 4-STRAND, 5-ROLL TRANSFER CONVEYOR W/ 18' X 16" 8-ROLL RETURN CONVEYOR. ASSOCIATED DRIVES & ELECTRICAL. OFF BAND RESAW
• JET DC-1900 DUST COLLECTOR, 1900 CFM 3HP,1PH, S/N: 4062361
• GRIZZLY MODEL G0638 10HP CYCLONE DUST COLLECTOR, 440V, 3PH.
• GRIZZLY MODEL G0638 10HP CYCLONE DUST COLLECTOR, 440V, 3PH.
• (3) ASHLAND ROLLER CONVEYORS (1) 10' X 36", (1) 12' & (1) 7' X 32", INFEED TO RAIMANN,
• ASHLAND 19' X 36" ROLLER CONVEYOR, 2-SECTION, SAW OUTFEED
• AGET MFG. DUST KOP CYCLONE & BAGGER
• CENTRAL MACHINERY MODEL 97869 DUST COLLECTOR, 2HP
• DUST COLLECTOR, 2HP
• JET VORTEX CONE DUST COLLECTOR, 1.5HP

WASTE LINE & MISCELLANEOUS SUPPORT EQUIPMENT
• 1999 CHALLENGER MODEL CH100-3022 WOOD WASTE GRINDER S/N: 199H0200 30HP, CONTROL SWITCH (1HP FEED MOTOR CURRENTLY BEING REBUILT)
• WHIRLWIND MODEL 212L UPCUT SAW
• 11' X 10" INCLINE TROUGH CONVEYOR, 5HP ELECTRIC DRIVE
• POWERMATIC MODEL 54A JOINTER, S/N: 04100542982
• TANNEWITZ MODEL XJ TABLE SAW S/N: 13837
• 2007 GRIZZLY MODEL G1096 ROLL FEED, 3PH, S/N: 2007058567
• 45' X 16" TROUGH BELT CONVEYOR, 5HP, 3PH ELECTRIC DRIVE
• 15' X 18" INCLINE BELT CONVEYOR, 5HP, 3PH ELECTRIC DRIVE
• 19' X 12" INCLINE BELT CONVEYOR, 5HP, 3PH ELECTRIC DRIVE
• (2) SKIL MODEL 3310 10" TABLE SAWS W/ SIDE STANDS
• CENTRAL MACHINERY MODEL 03552 ARBOR PRESS
• (6) LIFETIME 6' PLASTIC FOLDING TABLES,
• ULINE MODEL H86 IMPULSE FOOT SEALER

ASSEMBLY – FINISHING – DRY KILNS
• (26) 8'H X 40"W X 24"D SHINGLE STORAGE UNITS, OSB CONSTRUCTED, SINGLE & DOUBLE SIDED.
• (2) ASSEMBLY TABLES, WOOD CONSTRUCTED
• 2006 HOT MELT TECHNOLOGIES BENCHMARK 515 HOT MELT HANDGUN SYSTEM WITH ONE HANDGUN, HOSE
• KOBALT 80-GALLON, 5HP VERTICAL AIR COMPRESSOR CAST IRON
• (20) SHINGLE DRYING CARTS, 32-SHELF
• DAYTON MODEL 1RKT5A SALAMANDER HEATER, FAN FORCED, 1PH
• DAYTON ELECTRIC SALAMANDER HEATER, FAN FORCED, 240V, 1PH.
• (2) FLOOR FANS
• 21' X 22" AUTOMATED CONVEYOR SYSTEMS, POWERED BELT CONVEYOR, 1HP, 3PH S/N: 31191
• 1999 NYLE MODEL L500 DRY KILN SYSTEM, 1HP COMPRESSOR, 230V, 3PH, 5-FANS.
• 1994 NYLE MODEL L300 DRY KILN SYSTEM, 1HP COMPRESSOR, 460V, 3PH, 5-FANS.
• (17) STEEL KILN DRYING CARTS, 54"W X 27"D X 47"H W/ TOW HITCH

STORED EQUIPMENT NOT UNDER POWER
• TIMESAVER 137-1HD WIDE BELT SANDER, 20HP, S/N: 19166T
• TIMESAVER 137-1HD WIDE BELT SANDER, 20HP, S/N: 17342T
• JET JWB-37PH, WIDE BELT SANDER, 3PH, S/N: 12091039
• 2009 GRIZZLY MODEL G0569 24" HEAVY-DUTY BANDSAW, 7.5HP, S/N: 09020042
• LUCAS PORTABLE TIMBER MILL W/ KOHLER PRO 27HP GAS ENGINE
• CUSTOM BUILT SHINGLE PUNCH ON TANNEWITZ XJ TABLE SAW FRAME
• GRIZZLY ROUTER TABLE W/ MAKITA 3612C ROUTER
• JET DC-1900 DUST COLLECTOR, 1900 CFM 3HP,1PH,
• HIX 2410 MICRO HEAT TUNNEL
•
GENERAL SHOP EQUIPMENT – AIR COMPRESSOR - MISCELLANEOUS
• CENTRAL MACHINERY MODEL T6852 6" BELT/9" DISC SANDER
• BOSCH MODEL B3915 10" SLIDE COMPOUND MITER SAW W/ DEWALT SAW STAND
• LINCOLN AC 225 ARC WELDER W/ MASK, LEADS, & 2-WHEEL CART
• HOBART 190 WIRE FEED WELDER, LEADS, W/ CART
• HUSKY VT631505AJ 30-GAL, 6.5HP VERTICAL AIR COMPRESSOR
• KOBALT KT1015 10" TABLE SAW W/ QUICK FOLDING ROLLING STAND
• GRIZZLY MODEL G0555 14" BAND SAW
• DEWALT EMGLO AIR COMPRESSOR
• DELTA MODEL 14-651 HOLLOW CHISEL MORTISER
• DELTA ROLLER POWER FEEDER COLUMN STAND
• ELECTRIC CEMENT MIXER
• US GENERAL 5-DRAWER ROLLING TOOL CABINET & TOOLS
• (2) PROCOM MAGNUM SPACE HEATERS
• 2014 CHICAGO ELECTRIC 1.5HP, 7" BRIDGE TILE SAW
• 8' HUSKY FIBERGLASS STEP LADDER
• 7' DAVIDSON FIBERGLASS STEP LADDER
• 6' HUSKY FIBERGLASS STEP LADDER
• (3) BLOWERS & MOTORS
• (2) GRIZZLY DUST COLLECTOR BARRELS
• CYCLONE & BLOWER OUTSIDE
• (2) SECTIONS OF 5' STAGING, 4-CROSS BRACES, 4-10' X 19" PLANKS
• INGERSOLL-RAND MODEL 2545V 10HP, 3PH, STATIONARY 2-STAGE AIR COMPRESSOR 120-GAL VERTICAL W/ I/R MODEL D86NC-A16-100 REFRIGERATED AIR DRYER, 1PH.

TOOL ROOM
• ACETYLENE TORCH CART, HOSE & GAUGES
• (2) BOSCH CORDLESS DRILLS, LITHIUM 18V W/ CHARGES
• SKIL 3320 10" BENCH TOP 5-SPEED DRILL PRESS
• IRWIN RECORD BENCH VISE
• DELTA 8" BENCH TOP GRINDER
• CONTAINER OF ASSORTED RATCHET STRAPS
• (7) ASSORTED FRAMING, "T" & SPEED SQUARES
• (8) ASSORTED HAND SAWS
• IMPULSE SEALER
• MAGGI 3-ROLL POWER FEEDER
• DEWALT PLANER
• (15) ASSORTED SIZE FLAT BAR CLAMPS
• (20+) ASSORTED POWER TOOLS, AIR & PNEUMATIC TOOLS, BEAM SAW, SANDERS, DRILLS, NAIL GUNS, ROUTERS, GRINDERS, RECIPROCATING & CIRCULAR SAWS,
• REMAINING CONTENTS OF TOOL ROOM: SAW BLADES, DRILL BITS, SANDING WHEELS, GRINDING DISCS, CORDLESS TOOLS, ECHO CHAINSAW, TRI POD, FASTENERS, RIVETS, SCREWS, NAILS, NUTS & BOLTS, CONTRACTORS LIGHTS, CEMENT TROWELS, LUBRICANTS, GREASE GUNS, ELECTRICAL
•
ELECTRICAL SERVICE
• SQUARE D QED POWER STYLE SWITCHBOARD, (9) CIRCUIT BREAKERS:
• 1-30, 1-40, 2-50, 1-100, 1-125, 1-150, 1-225 & 1-1200 AMP
• WESTINGHOUSE DT-3 TRANSFORMER, 112.5 KVA, 480 DELTA
• SQUARE D POWER PANEL (11) CIRCUIT BREAKERS: 6-20, 2-30, 1-50, 1-80, 1-100 AMP
• GE A-SERIES POWER PANEL (36) CIRCUIT BREAKERS, MAIN
• SQUARE D SORGEL THREE PHASE INSULATED TRANSFORMER, 30 KVA CAT NO. 30T3HFISNLP

REMOVAL:
TUESDAY, MARCH 13, 2018 FROM 8AM-4PM
WEDNESDAY, MARCH 14, 2018 FROM 8AM-4PM
THURSDAY, MARCH 15, 2018 FROM 8AM-12PM

TERMS:PAYMENT IN US FUNDS, CASH, VISA/MC, CHECKS W/ BANK LETTER OF GUARANTEE. 17% Buyer's Premium. Purchaser responsible for shipping arrangements. For more information contact Auctioneer's office at (207) 885-5100 and request auction #18-25E. Richard J. Keenan, ME Lic. #236. Our 46th Year & 7,757th Auction.

DIRECTIONS: Heading north on Rt. 11 in Ashland, left at center of town. Continue on Rt. 11 then left onto Clark Siding Rd.(before bridge). Follow Clark Siding Rd. .7 miles. Property will be on your left. Green Steel Building.