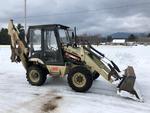 LOT 1 - 2003 I/R 4WD BACKHOE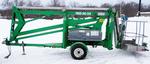 LOT 2 - 2000 GENIE TMZ-34/19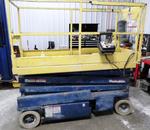 LOT 3 - 1995 GROVE SM2632E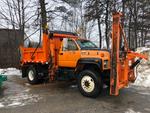 LOT 4 - 2002 GMC C8500 PLOW TRUCK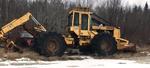 LOT 5 - 1991 JD 748E GRAPPLE SKIDDER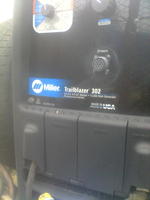 LOT 6 - MILLER TRAILBLAZER WELDER/GENSET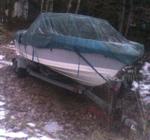 LOT 7 - EBBTIDE BOAT, MOTOR, TRAILER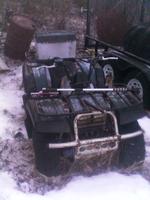 LOT 8 - YAMAHA KODIAK ATV

Auction 18-36
PUBLIC TIMED ONLINE AUCTION 18-36
SELECT CONSIGNMENTS BEING ACCEPTED
*************************************************
CONSTRUCTION EQUIPMENT - MAN-LIFTS - GRAPPLE SKIDDER - GMC C8500 PLOW TRUCK - BOAT - ATV - WELDER
*************************************************
RE: ASSETS FROM CHAPTER 7 BANKRUPTCY TRUSTEE - CONTRACTORS
*************************************************
ONLINE BIDDING ENDS: WEDNESDAY, MARCH 14, 2018 AT 1PM.
*************************************************
PREVIEW: MONDAY, MARCH 5, 2018
ITEMS ARE AT MULTIPLE LOCATIONS:
- I/R 570 BACKHOE: 332 MAIN ST., KINGFIELD, ME. 8-9AM
- GENIE & GROVE LIFTS: 12 RAILROAD ST., NEWPORT, ME. 10-11AM
- JD GRAPPLE SKIDDER: 883 MAIN ST., E. MACHIAS, ME. 10-11AM
- MILLER TRAILER BLAZER: 41 RIDGE RD., MARSHFIELD, ME. 10-11AM
- EBBTIDE BOAT & ATV: 444 COURT ST., MACHIAS, ME 10-11AM
- GMC C8500 PLOW TRUCK: 1 RUNWAY RD., SO. PORTLAND, ME. 10AM-3PM.

IF YOU CANNOT MAKE THE MARCH 5TH PREVIEW DATE, PLEASE CONTACT US TO ARRANGE FOR ANOTHER DAY.

AUCTIONEER'S NOTE: Select consignments will be accepted to this auction. Items must be consigned to the auction prior to the February 18th start date. If you would like to consign an item to this sale, please contact our office at (207) 885-5100 or email: info@keenanauction.com.



YOU MUST LOG ON TO PROXIBID.COM TO BID AT THIS SALE. CLICK ON PROXIBID LOGO ABOVE.

STAGGERED END TIMES: The Timed Online Auction will be utilizing a staggered end time of (1) Lot ending every (2) minutes. Extending bidding will continue into the next end time until there is no bid for a full 2 minute period. (Lot 1 ends at 1PM, Lot 2 ends at 1:02PM, Lot 3 ends at 1:04PM, etc. unless the lot is in extended bidding.)

EQUIPMENT LISTING:
LOT 1 - 2003 INGERSOLL RAND 4WD TRACTOR LOADER BACKHOE, HOURS: 2,073.2, S/N: 570611051 *BOOM REQUIRES REPAIR - 332 MAIN ST., KINGFIELD, ME

LOT 2 - 2000 GENIE MODEL TMZ-34/19 TRAILER MOUNTED Z-BOOM MAN-LIFT, PLATFORM HEIGHT 34FT., REACH: 19FT., S/N: T3400-00028, PIN: 4A1021A101, VIN: 1G9AA1912YR242028 - 12 RAILROAD ST., NEWPORT, ME.

LOT 3 - 1995 GROVE NORTH AMERICA, MODEL SM2632E, SCISSOR LIFT, S/N: 33323, GVW: 3,900LBS., PLATFORM HEIGHT 20FT., BATTERY VOLTAGE: 24VOLTS - 12 RAILROAD ST., NEWPORT, ME.

LOT 4 - 2002 GMC C8500 PLOW TRUCK, CATERPILLAR DIESEL, AUTOMATIC TRANSMISSION, SINGLE AXLE, PLOW & WING FRAME, HYDRAULICS, STEEL DUMP BODY, PAVING GATES, LOAD COVER, MILES: 118,867, S/N: 1GDP7H1C42J512502 - 1 RUNWAY RD. SO. PORTLAND, ME

LOT 5 - 1991 JOHN DEERE 748E GRAPPLE SKIDDER, HOURS: 23,441 (MACHINE WILL NEED A BATTERY AND HAS A BAD HYDRAULIC OIL LEAK WHICH WILL REQUIRE OIL IN ORDER TO MOVE FOR LOADING. MACHINE WAS STARTED AND DRIVEN WHEN BROUGHT TO STORAGE FACILITY.) - 883 MAIN ST., E. MACHIAS, ME.

LOT 6 - MILLER TRAILERBLAZER MODEL 302 CC/CV, AC/DC WELDER/10,000 WATT GENERATOR, PROFESSIONAL SERIES. (BUYER WILL HAVE TO UNBOLT FROM EXISTING TRAILER TO REMOVE) - 41 RIDGE RD., MARSHFIELD, ME.

LOT 7 - 1987 EBBTIDE BOWRIDER, 17.5FT. FIBERGLASS BOAT, EVINRUDE 120HP OUTBOARD, SINGLE AXLE TRAILER - 444 COURT ST, MACHIAS, ME.

LOT 8 - 1995 YAMAHA KODIAK 400 4WD ATV. ONE WHEEL IS WELDED TO AXLE. HASN'T BEEN STARTED IN SOMETIME) - 444 CURT ST, MACHIAS, ME.


REMOVAL:THURSDAY, MARCH 15, 2018 FROM 8-12PM OR BY APPOINTMENT.

TERMS: Valid credit card required to bid. Payment will be by Cash, Visa/MC, Wire Transfer, Checks with approval. Auctioneer may charge buyer's credit card the entire invoice amount at the conclusion of the auction if payment arrangements are not made within 1 hour after invoices have been emailed to buyer. If wiring funds, contact auctioneer for wire instructions. Buyer is responsible for outgoing and incoming wire fees. 17% Buyer's Premium. Purchaser responsible for trucking/shipping arrangements. For more information contact Auctioneer's office at (207) 885-5100 and request auction #18-36. Richard J. Keenan #236. Our 46th Year & 7,765th Auction.