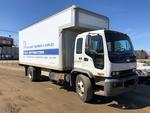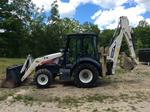 2005 TEREX TX760B LOADER BACKHOE 4WD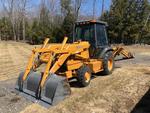 1995 Case 580Super L Extenda-Hoe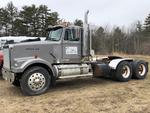 95 Western Star TA Road Tractor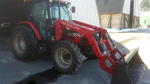 (1 of 5) 2014 MAHINDRA TRACTORS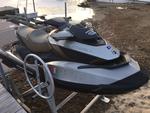 2010 Sea-Doo GTX 4 Stroke 260cc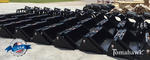 NEW TOMAHAWK SKID STEER ATTACHMENTS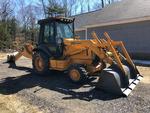 1995 Case 580Super L Extenda-Hoe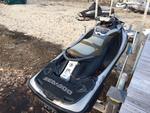 2010 Sea-Doo GTX 4 Stroke 260cc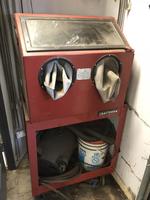 CENTRAL PNEUMATICS BLAST CABINET ON CRAFTSMAN CART, VAC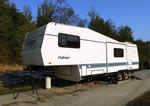 CHALLENGER 5TH WHEEL TRAVEL TRAILER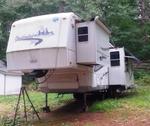 2003 HOLIDAY RAMBLE PRESIDENTIAL 5TH WHEEL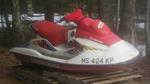 SEA DOO JETSKI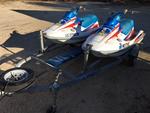 KAWASAKI XI JET SKIS W/ SPIRIT TRAILER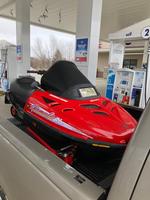 SKI DOO FORMULA SL PROMAX 500


2000 SYLVAN 1500 EXPLORER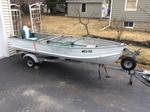 13' STARCRAFT ALUMINUM BOAT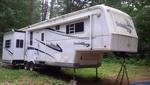 2003 HOLIDAY RAMBLE PRESIDENTIAL 5TH WHEEL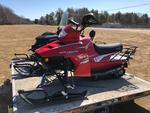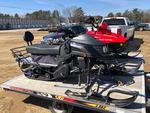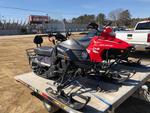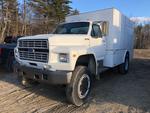 2002 INT'L 2554 BOX TRUCK W/ LIFT-GATE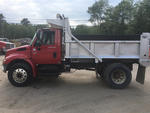 2004 INTERNATIONAL 4400i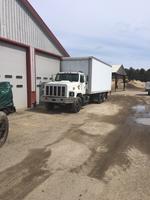 1989 INTERNATIONAL 24' BOX TRUCK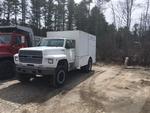 1995 FORD F-800 SEWER JETTER PUMP TRUCK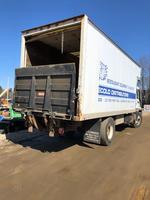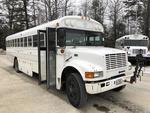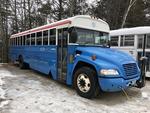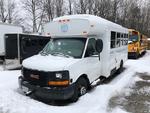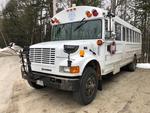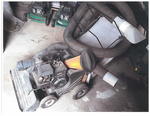 BAKER LEAF VAC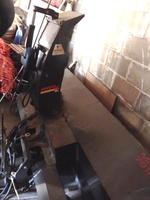 ERSKINE SNOW BLOWER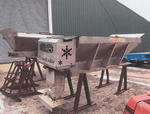 DOWNEASTER SANDER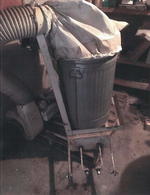 EZ RAKE GRASS CATCHER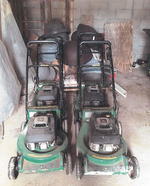 JOHN DEERE PUSH MOWERS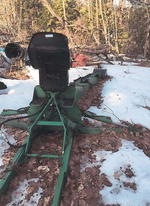 JOHN DEERE BACKHOE ATTACHMENT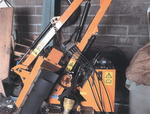 FERRI FLAIL MOWER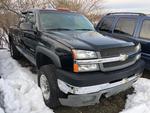 2003 CHEVROLET 2500HD EXT CAB 4WD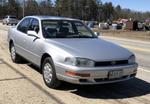 1993 Toyota Camry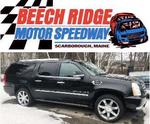 2008 CADILLAC ESV 4WD LUXURY SUV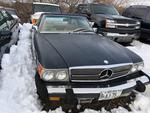 1975 MERCEDES-BENZ 450SL ROADSTER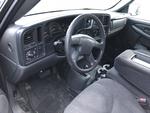 INTERIOR 2003 2500HD P/U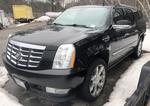 2008 CADILLAC ESV 4WD LUXURY SUV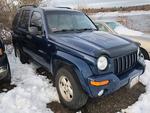 2002 JEEP LIBERTY LMTD. ED. SPORT UTILITY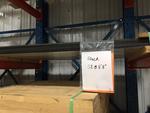 BLACK METAL ROOFING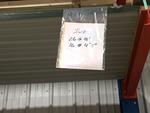 IVY METAL ROOFING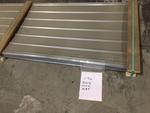 G-90 METAL ROOFING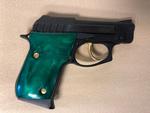 TAURUS PT-22


1968 SAVAGE MODEL 30 SERIES F, 12GA.


1959 REMINGTON MODEL 725, 30-06


2013 RUGER MODEL 10/22 .22 LR CALIBER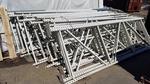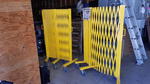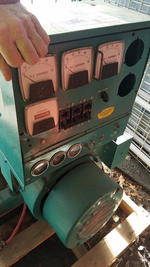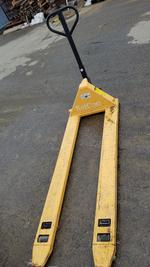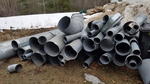 Auction 18-26
46TH ANNUAL SPRING CONSIGNMENT AUCTION 18-26
LATE MODEL TRACTORS- CONTRACTOR'S EQUIPMENT - 24' BOX TRUCKS - TRAILERS - VEHICLES - NEW ATTACHMENTS - SHOP EQUIPMENT - BOATS - JET SKIS - PASSENGER BUSES- 5TH WHEEL TRAVEL TRAILERS
Sale Conducted at: BEECH RIDGE MOTOR SPEEDWAY
70 HOLMES RD., SCARBOROUGH, MAINE
THURSDAY, APRIL 12, 2018 AT 9AM
*Registration Starts at 7AM

NOTICE: Auction will be conducted in 2 rings!




ONLINE BIDDING WILL BE AVAILABLE FOR RING 2 WHICH WILL INCLUDE: FARM EQUIPMENT, CONSTRUCTION & SUPPORT EQUIPMENT, TRUCKS, TRAILERS & VEHICLES.

AUCTIONEER'S NOTE: We will begin accepting consignments to our 46th Annual Spring Consignment Auction beginning Monday, April 2nd through Monday, April 9th from 8AM-4PM. SATURDAY APRIL 7th from 8AM-12PM. Please contact our office at (207) 885-5100 for advertising deadlines and consignment rates. Consignor's Include: Bankruptcy Trustees, Secured Creditors, Municipalities, Building Contractors & Individuals.

A LIMITED NUMBER OF SMALL ITEMS WILL BE ACCEPTED TO THE SALE. PLEASE CONTACT STEVE KEENAN OR SHANE REDDING PRIOR TO ARRIVAL AT THE SITE. KEENAN AUCTION COMPANY RESERVES THE RIGHT TO REJECT ANY CONSIGNMENTS DELIVERED TO THE SALE SITE. CONTACT STEVE: (207) 671-7440, SHANE: (207) 712-8426

TRACTORS:
(5) 2013/14 MAHINDRA MPOWER 85P 4WD TRACTORS W/84" LOADER BUCKET, HOURS 1002 TO 1502 RANGE

CONSTRUCTION & SUPPORT EQUIPMENT:
- 2005 TEREX T760B TRACTOR LOADER BACKHOE. 4WD, ENCLOSED CAB, 1,170 HOURS
- 1995 CASE 580 SUPER L 4WD TRACTOR LOADER BACKHOE EXTEND-A-HOE
- COMERCIAL MOWING EQUIPMENT
- PLATE COMPACTOR
- CIMLINE 230DHR SEALANT MACHINE

SHOP EQUIPMENT - WELDERS - GENERATORS:
- MILLER WELDERS
- CENTRAL PNEUMATICS ABRASIVE BLAST CABINET ON CRAFTSMAN SHOP CART, W/ DUST VAC/COLLECTOR
- AIR COMPRESSORS
- ONAN GENERATOR
- NEW GENERATORS

BUILDING CONTRACTOR'S EQUIPMENT:
- PUMP JACK STAGING
- TABLE SAWS
- COMPOUND MITER SAWS
- BOSTITCH PORTABLE AIR COMPRESSOR
- RADIAL ARM SAW
- ALUMINUM EXTENSION LADDERS
- PALLET JACK
- DUST COLLECTION PIPE
- PALLET RACKING
- SAFETY GATES
- ELECTRICAL SUPPLIES

RECREATIONAL:
- 2010 SEA-DOO GTX JET SKI, 260CC, 4 STROKE, 4-TEC ROTAX ENGINE, 3-4 PASSENGER, SUPERCHARGED, FUEL INJECTION, REVERSE, OFF THROTTLE ASSISTED STEERING, AIR RIDE SUSPENSION, HIN YDV03781E010
- 2003 HOLIDAY RAMBLER PRESIDENTIAL MODEL M-34RKT, 5TH WHEEL TRAVEL TRAILER, 2-AXLE, 3-SLIDEOUTS, AWNING, S/N: 1KB311P203E137590
- JAYCO JAY-FLIGHT 20.5BH 5TH WHEEL TRAVEL TRAILER
- 2000 SYLVAN 1500 EXPLORER ALUMINUM FISHING BOAT, V-HULL, LIVE WELLS, ROD HOLDERS, NEW CARPETS, S/N: SYL939761900 2007 EVINRUDE 40HP, MODEL E40DPLSUM, EVINRUDE 3HP, MODEL E3RENM, MINN-KOTA TROLLING MOTOR, HUMMINGBIRD 581 FISH FINDER, STEREO SYSTEM CD/MP3/USP, LOAD-RITE S/A GALVANIZED TRAILER
- 13' STARCRAFT ALUMINUM BOAT W/ EZ LOADER SINGLE AXLE BOAT TRAILER
- 1992 CHALLENGER 5TH WHEEL TRAVEL TRAILER, FULL KITCHEN, CONVERTIBLE SOFA, DINNETTE, FULL BATH, REAR BEDROOM, PUSH OUT, A/C, NEWER AWNING.
- (2) 1997 KAWASAKI 750 XI JET SKIS, COVERS, W/ SPIRIT 2-PLACE JET SKI TRAILER

VEHICLES:
- 2008 CADILLAC ESCALADE ESV 4WD SUV, V8, 6-SPEED AUTOMATIC, BLACK WITH BLACK LEATHER INTERIOR, DVD ENTERTAINMENT SYSTEM W/ HEADSETS & REMOTE CONTROL, NAVIGATION SYSTEM, COOLED FRONT DRIVER & PASSENGER SEATS, POWERED SUNROOF, FOLDING POWER STEPS, 22IN. CHROME ALLOY WHEELS, RECENT TIRES, REAR BACKUP CAMERANEW REAR SUSPENSION AIR COMPRESSOR & FRONT CALIPER 7/2017.
- 2003 CHEVROLET SILVERADO 2500HD 4WD EXTENDED CAB PICKUP, LS, 6.5' BED, 6.0-LITER, V8, AUTOMATIC TRANSMISSION, A/C, STEREO/CD PLAYER, TILT STEERING, 265/70R17 TIRES ON ALUMINUM RIMS, FISHER PUSH PLATES, MILES: 82,371 S/N: 1GCHK29U63E251188, BLACK
- 2002 JEEP LIBERTY LIMITED EDITION SPORT UTILITY 4-DOOR, 3.7-LITER V6, SOHC, 12V, 4-SPEED AUTOMATIC S/N: 1J4GL58K82W264165
- 1975 MERCEDES-BENZ 450SL ROADSTER, AUTOMATIC TRANSMISSION, S/N: 10704412023296
- 2007 DODGE 7-PASSENGER CARAVAN, 6-CYLINDER, MILES: 140,250, S/N: 1D4GP45R97B237645
- 2009 DODGE 7-PASSENGER GRAND CARAVAN, 6-CYLINDER, MILES: 141,802, S/N: 2D8HN44E59R601782
- 1993 TOYOTA CAMRY SEDAN, S/N: JT2SK12E4P0139570

TRUCKS - BUSES:
- 2002 INTERNATIONAL 2554 SINGLE AXLE BOX TRUCK, DT-466 7.6L DIESEL, S/N: 1HTGBAAR22H509963 AIR BRAKES, GOOD TIRES, POWER LIFT-GATE, INTERIOR SHELVING, GVW: 33,000, SUPREME VAN BODY
- 2009 BLUE BIRD 40-PASSENGER BUS, CAT C7 ACERT DIESEL ENGINE, MILES: 219,231, S/N: 1BAKGCKA99F259005
- 1998 INTERNATIONAL 3800 BLUE BIRD 38-PASSENGER BUS, T444E DIESEL ENGINE, MILES: 206,153 S/N: 1HVBBABP6WH552979
- 2004 GMC SAVANA G3500 BLUEBIRD 16-PASSENGER BUS, 6.0-LITER V8 GAS ENGINE, 4-SPEED AUTOMATIC TRANSMISSION, S/N: 1GDJG31U441166049
- 2000 INTERNATIONAL 3800 31-PASSENGER BUS, DT466E DIESEL ENGINE, MILES: 18,690, S/N: 1HVBBAAN6YH305688
- 2005 FREIGHTLINER, DIESEL, TYPE: C 78 PASSENGER BUS, MILES: 217,709, S/N: 4UZAAXCS55CU97636
- 2004 INTERNATIONAL 4400i, MILES: 57,000, FRESH REBUILD
- 1989 INTERNATIONAL 24' BOX TRUCK, CUMMINS LTA10 ENGINE AND FULLER 10 SPEED. FRONT 12000 REAR 23000, ODOMETER: 183610
- 1995 FORD F-800 SEWER JETTER PUMP TRUCK, JOHN DEERE INDUSTRIAL DIESEL MOTOR WITH SRECO-FLEXIBLE PUMP, CUMMINS 6BT MOTOR, PUMP HAS 8 ENGINE HOURS. VIN 1FDPF80C8SVA70658

LANDSCAPING & SNOW REMOVAL EQUIPMENT:
- DOWNEAST STAINLESS STEEL 1.9YD SPREADER, S/N: 7733
- ERKSINE 781FM SNOW BLOWER ATTACHMENT
- FERRI TA32 3PT HITCH FLAIL MOWER
- BAKER SIMPLICITY 5HP LEAF VAC 1692372
- EZ 36 5HP GRASS CATCHER
- JOHN DEERE 10A BACKHOE ATTACHMENT
- (2) JOHN DEERE JX85 PUSH MOWERS
- (2) JOHN DEERE JX75 PUSH MOWERS

METAL ROOFING:
- LIFT OF (64) SHEETS OF IVY METAL ROOFING: (8) 22.8", (28) 10'7", (28) 9'2"
- LIFT OF (6) SHEETS OF IVY METAL ROOFING: 12'8"
- LIFT OF (42) SHEETS OF IVY METAL ROOFING: (26) 18', (16) 4'3"
- LIFT OF (25) SHEETS OF GALVANIZED G-90 METAL ROOFING: 16'
- LIFT OF (45) SHEETS OF GALVANIZED G-90 METAL ROOFING: (10) 16', (10) 10', (25) 8'
- LIFT OF (52) SHEETS OF BLACK METAL ROOFING: 8'8"

FIREARMS:
- 2013 RUGER MODEL 10/22 .22 LR CALIBER, STAINLESS, AUTOLOADING RIFLE, SINGLE-PIECE SYNTHETIC STOCK, MOSSY OAK BREAK-UP CAMO, S/N: 826-05393
- 1959 REMINGTON MODEL 725, 30-06 SPRNG., BOLT ACTION RIFLE CHECKERED PISTOL GRIP, 22" BARREL, WOOD STOCK, SLING SWIVELS, SCOPE PLATES, S/N: 714126
- 1968 SAVAGE MODEL 30 SERIES F, 12GA. SHOTGUN, 3" CHAMBER, TYPE 3, 30" VENT RIBBED BARREL, PUMP ACTION, WOOD STOCK, ENGRAVED PHEASANTS AND QUAIL ON EACH SIDE OF RECEIVER, SLING PINS. EST. YR., S/N: C172806
- 1974 MOSSBERG 500CT 20GA. SHOTGUN, 2 ¾"-3" CHAMBER, 28" FULL CHOKE, VENT RIBBED BARREL, PUMP ACTION, SLING PINS. NEEDS REPAIR., S/N: G602179
- TAURUS PT-22 MODEL 1-220031GEG, .22 LR, SEMI-AUTOMATIC HANDGUN, CAPACITY: 8+1, CLIP, MANUAL SAFETY, 2 ¾" BARREL, EMERALD GREEN GRIPS, GOLD, S/N: Z053607

DIRECTIONS: From I-95: Take exit 42 Scarborough, Turn left onto Payne road and follow for 1/2 mi., Turn left onto Holmes Rd. and follow 1 mile to auction site on right.

REMOVAL: Day of Sale until 5pm and Friday, April 13th from 8am-3pm. ALL ITEMS MUST BE REMOVED BY 3PM ON FRIDAY, APRIL 13TH.

TERMS: Cash or your good check. 10% Buyer's Premium. All items sold for immediate removal day of sale. For more information contact Auctioneer's office at (207)885-5100 and request auction #18-26. Sale Catered. Our 46th Year, 7,767th Auction Richard J. Keenan #236.