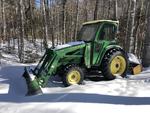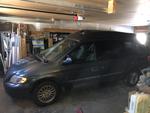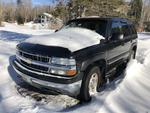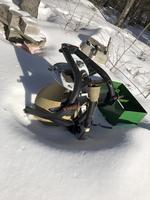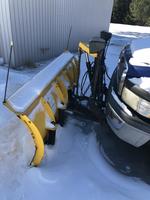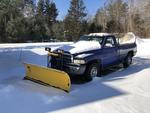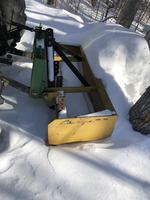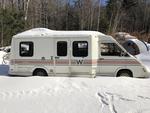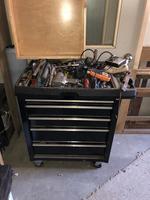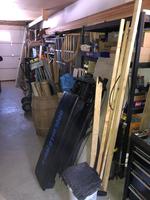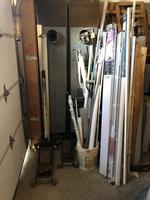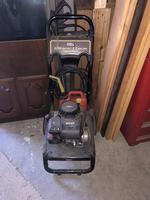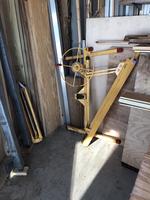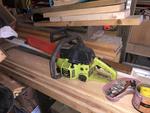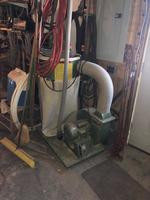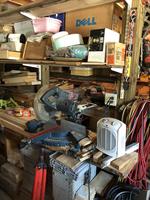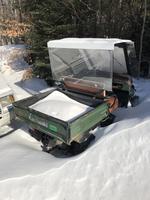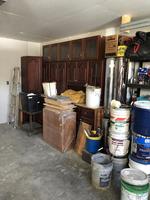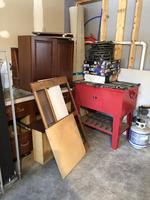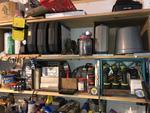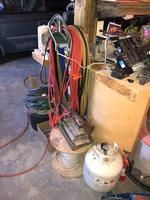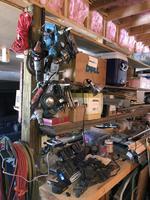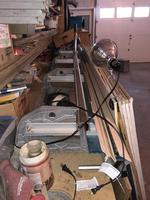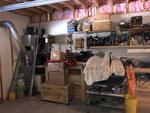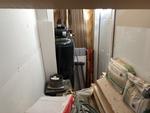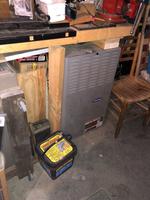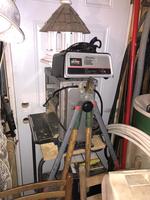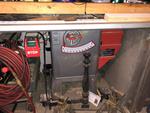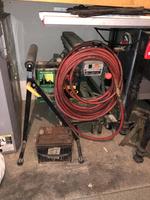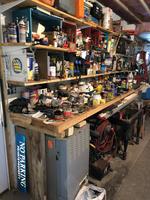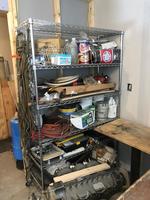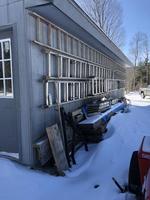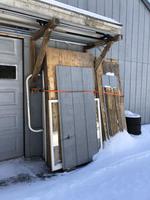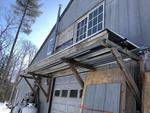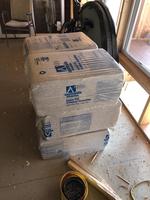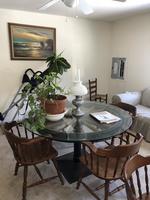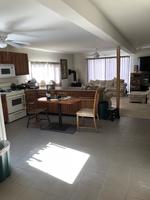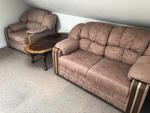 Auction 18-38
PUBLIC TIMED ONLINE AUCTION 18-38

*************************************************
JOHN DEERE 4500 4WD TRACTOR - ATTACHMENTS - SUV - MINI VANS - PLOW TRUCK - MOTORHOME - BOAT - TRAILERS - WOODWORKING & SHOP EQUIPMENT - HAND & POWER TOOLS - BUILDING MATERIALS & KITCHEN CABINETS - HOME FURNISHINGS
*************************************************
RE: ASSETS OF THE RONALD B. ALLEN ESTATE
*************************************************
ONLINE BIDDING BEGINS: SUNDAY, APRIL 15, 2018 AT 9AM
ONLINE BIDDING ENDS: MONDAY, APRIL 30, 2018 AT 1PM
*************************************************
PREVIEW: FRIDAY, APRIL 27, 2018 FROM 12-2PM, 1023 CARRIAGE RD., CARRABASSETT VALLEY, ME




YOU MUST LOG ON TO PROXIBID.COM TO BID AT THIS SALE. CLICK ON PROXIBID LOGO ABOVE.

STAGGERED END TIMES: The Timed Online Auction will be utilizing a staggered end time of (10) Lot ending every (2) minutes. Extending bidding will continue into the next end time until there is no bid for a full 2 minute period. (LotS 1-10 end at 1PM, LotS 11-21 end at 1:02PM, Lot 22-32 ends at 1:04PM, etc. unless the lot is in extended bidding.)

PARTIAL ASSET LISTING:
• 2006 DODGE GRAND CARAVAN 4-DOOR SE, 3.3-LITER V6, AUTOMATIC, MILES: 130,919, S/N: 1D4GP24R96B721772
• 2005 CHEVROLET TAHOE 4-DOOR SUV, 1500 4WD LS, 5.3-LITER V8, AUTOMATIC, MILES: 178,259, S/N: 1GNEK13T45R101791
• 2004 CHRYSLER TOWN & COUNTRY 4-DOOR TOURING FWD PASSENGER VAN, 3.8-LITER V6, AUTOMATIC, MILES: , S/N: 2C4GP54L24R534852
• 1996 DODGE RAM 1500 REGULAR CAB 4WD PICKUP TRUCK, 5.9-LITER V8, AUTOMATIC, FISHER 7.5 MINUTE MOUNT PLOW, MILES: 156,779, S/N: 1B7HF16Z5TS532303
• 1987 WINNEBAGO LESHARO MOTORHOME, MILES: 55,611
• WINNEBAGO MOTORHOME
• 2001 JOHN DEERE 4500 4WD TRACTOR W/ 460 LOADER BUCKET, ENCL. CAB, HOURS: 766.4
• TROY BILT GTX-16 LAWN & GARDEN TRACTOR
• CHALLENGER MB305 BOX BLADE, 3-POINT HITCH
• FERTILIZER SPREADER, 3-POINT HITCH
• JOHN DEERE BOX WEIGHT, 3-POINT HITCH
• CHALLENGER LANDSCAPE RAKE, 3-POINT HITCH
• JOHN DEERE FINISH MOWER, 3-POINT HITCH
• SPRING TOOTH HARROW
• CAR DOLLY
• SINGLE AXLE UTILITY TRAILER
• IMP CUDDY CABIN BOAT, 2-AXLE ALUMINUM TRAILER
• KAWASAKI MULE UTV
• SHEET METAL BENDING BRAKE
• (2) SMALL SURFACE PLANERS
• B&D DELUXE RADIAL ARM SAW
• COMMERCIAL TABLE SAW
• SCHUMACHER BATTERY CHARGER
• ASSORTED CORDLESS POWER TOOLS
• ASSORTED CORDED POWER TOOLS
• FRAMING & FINISH NAILERS
• PARTS CLEANER
• VARIOUS HAND TOOLS, VISE-GRIPS, WELDING CLAMPS,
SCREW DRIVERS, HAMMERS, HAND SAWS, WRENCH SETS
• LONG HANDLED TOOLS
• CRAFTSMEN 6-DRAWER TOOL CHEST
• SHOP CART
• ASSORTED FUEL CANS
• PLASTIC WHEEL BARROW/SHOP CART
• ASSORTED PAINT SUNDRIES
• ASSORTED LUBRICANTS, SHOP SUPPLIES
• ASSORTED FASTENERS
• AIR HOSE
• ELECTRICAL CORD
• CONTRACTOR LIGHTS
• GAS POWERED WATER PUMP
• CHERRY KITCHEN CABINETS
• BUFFET TABLE
• STAINLESS STEEL 2-BAY SINK
• (2) WASHERS & DRYERS
• REFRIGERATOR/FREEZER SIDE-BY-SIDE
• WELL TANK
• (2) BATH SINKS
• SHOP VACUUM
• HYDRAULIC FLOOR JACK
• PANEL TRANSPORT DOLLY
• SHEETROCK LIFT
• PORTABLE AIR COMPRESSOR
• VERTICAL 5HP AIR COMPRESSOR
• VARIOUS BUILDING MATERIALS, WINDOWS, PATIO DOOR, INSULATION, PLYWOOD
• ALUMINUM EXTENTION LADDERS
• ALUMINUM STAGING PLANKS
• ALUMINUM STEP LADDERS
• RYOBI SLIDING COMPOUND MITER SAW
• POULAN WOOD SHARK CHAINSAW
• 2-TON HYDRAULIC SHOP CRANE
• MVP HYDRAULIC FLOOR JACK
• (2) HYDRAULIC FLOOR JACKS
• (2) ALUMINUM ROLLING STORAGE CARTS
• ASSORTED CHAIN & STRAPS
• TASK FORCE 2200 PSI PRESSURE WASHER
• SNOWBLOWER ATTACHMENT
• SEARS CRAFTSMAN 10-DRAWER TOOL CABINET W/ 5-DRAWER ROLLER CABINET
• 5-DRAWER ROLLER CABINET/SHOP CART
• ASSORTED HAND TOOLS, IMPACT WRENCH, ELECTRICAL TESTERS
• TOTAL GYM 1000
• 2-WHEEL HAND CART
• (2) MOBILE HOME FURNACES
• GRIZZLY DUST COLLECTOR
• WAGON JACK
• METAL SAW HORSES
• CEDAR LOGS
• GALVANIZED DUCT WORK
• CHIMNEY PIPE
• (4) HOT TUBS
• ASSORTED USED TIRES
• MAGNA EXCITOR 21-SPEED MOUNTAIN BIKE
• (2) MOBILE HOME HEATERS
• (2) CARRIERS HEAT PUMPS
• 5-PC QUEEN BEDROM SET
• QUEEN HEAD & FOOT BOARD, MATTRESS & BOXSPRING
• QUEEN MATTRESS & BOXSPRING, FRAME
• MATCHING SOFA & CHAIR SET
• MATCHING SOFA & CHAIR, OTTOMAN SET
• (2) END TABLES & COFFEE TABLE
• CORNER ENTERTAINMENT STAND
• 48" FLAT PANEL TV
• STEREO SYSTEM
• PAINTINGS & PRINTS
• LADDER BACK SIDE CHAIR
• EXERCISE EQUIPMENT: TREAD MILL, INVERTER
• (6) MAPLE CAPTAIN'S CHAIRS
• (4) FAN BACK SIDE CHAIRS, UPHOLSTERED SEAT
• WAGON WHEEL GLASS TOP SINGLE PEDESTAL TABLE
• OVAL WOOD TOP SINGLE PEDESTAL TABLE
• SOFA
• (2) TABLE LAMPS
• SWIVEL OFFICE CHAIR
• (2) 2-DRAWER FILING CABINETS
• TELEPHONE
• COMPUTER PRINTER
• WALL CLOCK
• BAROMETER - THERMOMETER

REMOVAL:TUESDAY, May 1, 2018 FROM 8-12PM.

TERMS: Valid credit card required to bid. Payment will be by Cash, Visa/MC, Wire Transfer, Checks with approval. Auctioneer may charge buyer's credit card the entire invoice amount at the conclusion of the auction if payment arrangements are not made within 1 hour after invoices have been emailed to buyer. If wiring funds, contact auctioneer for wire instructions. Buyer is responsible for outgoing and incoming wire fees. 17% Buyer's Premium. Purchaser responsible for trucking/shipping arrangements. For more information contact Auctioneer's office at (207) 885-5100 and request auction #18-38. Richard J. Keenan #236. Our 46th Year & 7,772nd Auction.