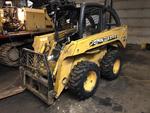 00 JOHN DEERE 270 SKID STEER LOADER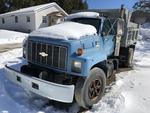 99 CHEVY C8500 DUMP TRUCK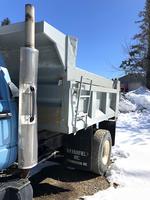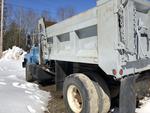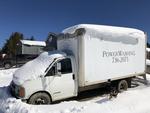 00 GMC BOX TRUCK, W/ ALKOTA PRESSURE WASHER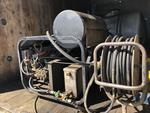 00 GMC W/ ALKOTA PRESSURE WASHER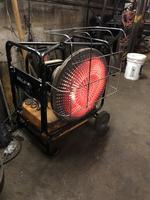 VAL 6 INFRA-RED OIL HEATER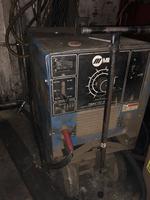 MILLER DIALARC 250 AMP WELDER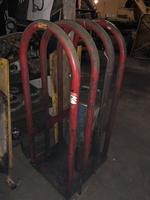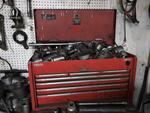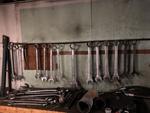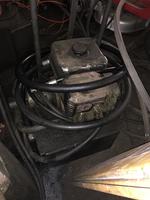 TRANSFWR PUMP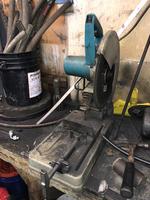 MAKITA ABRAISIVE CUT-OFF SAW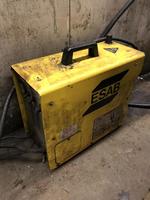 ESAB PCM-500 PLASMA CUTTER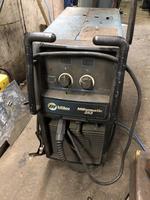 MILLER MILLERMATIC 252 WELDER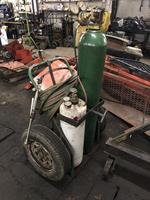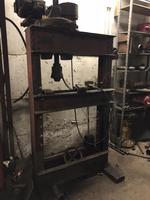 LEMPCO 60-TON HYDRAULIC SHOP PRESS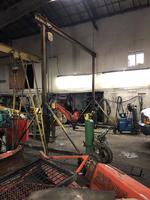 14'H X 12.5'W GANTRY CRANE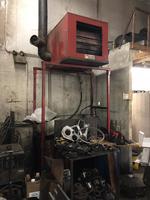 CLEAN BURN WASTE OIL FURNACE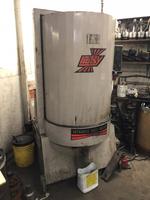 HOTSY APW 7650 VERTICAL PARTS CLEANER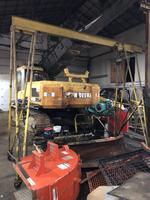 10'H X 10'W GANTRY CRANE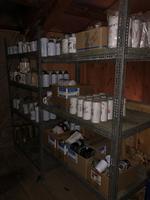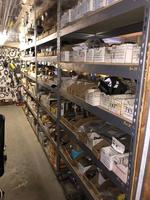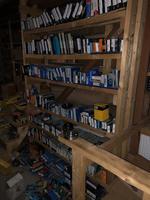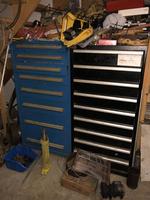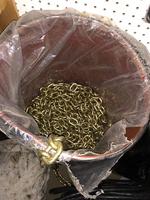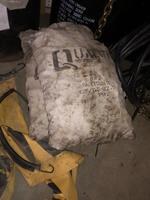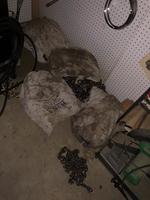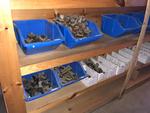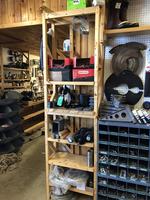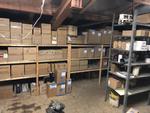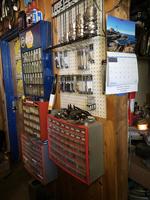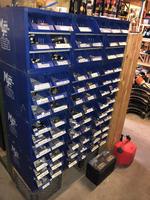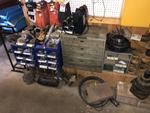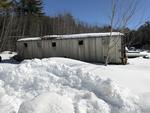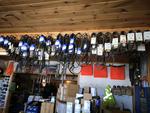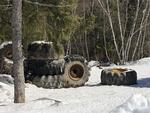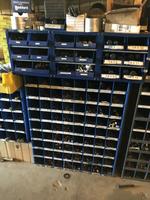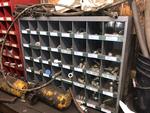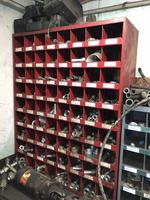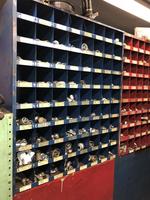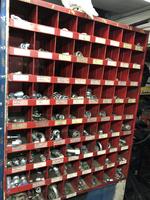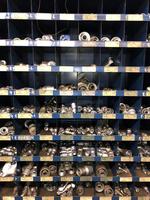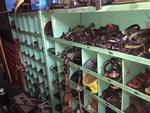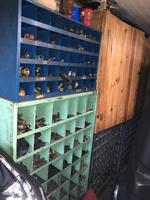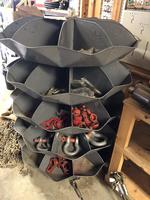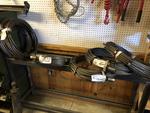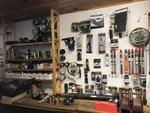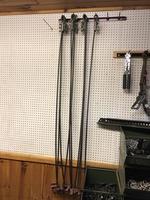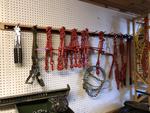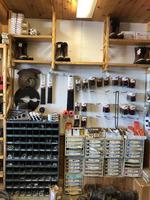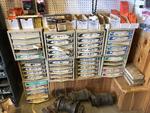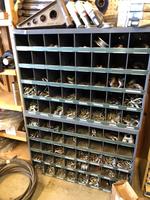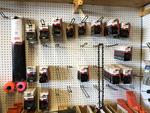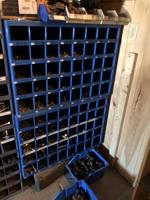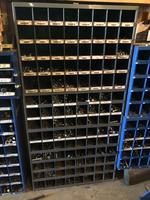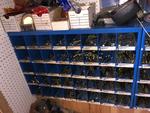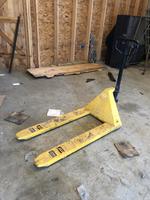 Click an image for an enlarged version.


Auction 18-68
Secured Party's Sale by:

PUBLIC TIMED ONLINE AUCTION 18-68
*************************************************
HEAVY EQUIPMENT REPAIR SHOP - NEW & USED HEAVY EQUIPMENT PARTS INVENTORY - TRUCKS - SHELVING
*************************************************
RE: ASSETS OF WINN EQUIPMENT & PARTS, INC.
*************************************************
ONLINE BIDDING BEGINS: SUN., APRIL 22, 2018 AT 9AM
ONLINE BIDDING ENDS: MON., MAY 7, 2018 AT 1PM
*************************************************
PREVIEW: FRI., MAY 4, 2018 AT 1177 US-2, WINN, ME 10AM-12PM




YOU MUST LOG ON TO PROXIBID.COM TO BID AT THIS SALE. CLICK ON PROXIBID LOGO ABOVE.

STAGGERED END TIMES: The Timed Online Auction will be utilizing a staggered end time of (1) Lot ending every (2) minutes. Extending bidding will continue into the next end time until there is no bid for a full 2 minute period. (Lot 1 ends at 1PM, Lot 2 ends at 1:02PM, Lot 3 ends at 1:04PM, etc. unless the lot is in extended bidding.)

SHOP EQUIPMENT:
• MILLER DIALARC 250 AMP WELDER
• HD ENGINE STAND
• CLEAN BURN WASTE OIL FURNACE, STAND & WASTE OIL TANK
• INGERSOLL RAND 10HP HORIZONTAL AIR COMPRESSOR W/ EXTRA AIR TANK
• HOTSY APW 7650 VERTICAL PARTS CLEANER
• CM CYCLONE MODEL S CHAIN HOIST
• HD ENGINE STAND
• DELTA 17-900 DRILL PRESS, S/N: R8829
• POST DRILL PRESS
• AIR/HYDRAULIC FLOOR JACK
• VAL 6 INFRA-RED OIL HEATER
• 10'H X 10'W GANTRY CRANE W/ 2-TON CHAIN HOIST
• 14'H X 12.5'W GANTRY CRANE W/ BUDGIT 2-TON CHAIN HOIST
• LEMPCO 60-TON HYDRAULIC SHOP H-PRESS
• HD HYDRAULIC JACK
• STEEL SHOP BENCH & VISE
• ACETYLENE TORCH, CART, HOSE & GAUGES
• MILLER MILLERMATIC 252 WELDER
• ESAB PCM-500 PLASMA CUTTER
• CRAFTSMAN BENCH GRINDER
• (2) HYDRAULIC FLOOR JACKS
• LOT OF ASSORTED PORTA-POWERS, HAND TOOLS, GREASE GUNS, PULLEYS
• POWER WASHER
• BOSCH ABRASIVE CUT-OFF SAW
• CUSTOM BUILT CYLIDER BREAKDOWN MACHINE
• GAS POWERED PORTABLE FLUID TRANSFER PUMP
• HD BOX END WRENCHES
• SNAP-ON 7-DRAWER TOOL BOX & CONTENTS
• SOCKETS & MISCELLANEOUS ON WALL
• TIRE CAGE & BEAD BLASTER
• (19) 12'H x 48"D WAREHOUSE SHELVING UPRIGHTS, W/ CROSS BEAMS, GRID DECKING
• HYDRAULIC PALLET JACK
• ROLLING STOCK LADDER

PARTS INVENTORY:
• INVENTORY OF HYDRAULIC HOSE FITTINGS IN (5) CABINETS
• PARTS CABINETS & CONTENTS
• ROTO-BIN & CONTENTS
• NEW CHAIN BINDERS
• NEW SKIDDER CABLE
• NEW CABLE CHOKERS
• NEW CABLE ACCESSORIES
• NEW CHAINSAW PARTS, CHAINS
• (9) 5-DRAWER MF HARDWARE DISPLAYS W/ HARDWARECONTENTS
• (10) 72-BIN BOLT BINS & CONTENTS
• (6) BARRELS OF ASSORTED SIZE CHAIN
• (12+) BAGS OF TIRE CHAINS
• (2) 8 & 9-DRAWER PARTS CABINETS & CONTENTS
• FILTER INVENTORY, BEARING INVENTORY, ELECTRICAL INVENTORY
• ENGINE PARTS & GASKET INVENTORY
• BELT & HOSE INVENTORY
• SKIDDER TIRES & RIMS
• EQUIPMENT REAR ENDS
• JUNK/PARTS MACHINES

HEAVY EQUIPMENT & TRUCKS:
• 2000 JOHN DEERE 270 SKID STEER LOADER, S/N: KV0270B270232
• 1999 CHEVROLET C8500 DUMP TRUCK, S/N: 1GKEK13R8XJ798594
• 2000 GMC BOX TRUCK, W/ ALKOTA PRESSURE WASHER & TANK, S/N: 1GBYCS1R3Y1191793
• 2003 CHEVROLET SERVICE TRUCK
• 1999 GMC PICKUP Z71 4WD EXT CAB PICKUP TRUCK

REMOVAL: Tuesday, May 8th from 8am-4pm & Wednesday, May 9th from 8-12pm. No forklift on-site. Buyer must provide their own equipment for loading purposes.

TERMS: Credit card required to bid. Payment will be by Cash, Visa/MC, Out-of-State Checks with bank letter of guarantee, or Wire Transfer. If wiring funds, contact auctioneer for wire instructions. Buyer is responsible for outgoing and incoming wire fees. 17% Buyer's Premium. Purchaser responsible for trucking/shipping arrangements. For more information contact Auctioneer's office at (207) 885-5100 and request auction #18-68. Richard J. Keenan #236. Our 46th Year & 7,788th Auction.