2011 JOHN DEERE 320D SKID STEER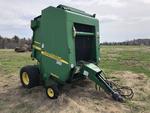 2010 JOHN DEERE 457 SILAGE SPECIAL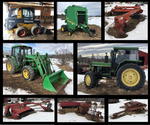 CHESTERVILLE, MAINE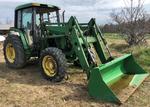 1999 JOHN DEERE 6110 4WD TRACTOR

LYMAN, MAINE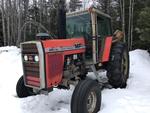 MASSEY FERGUSON 2675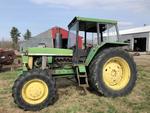 1975 JOHN DEERE 3130 4WD TRACTOR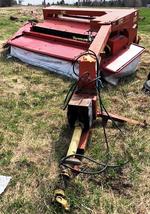 KUHN FC300 MOWER CONDITIONER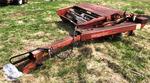 HESSTON PT-7 MOWER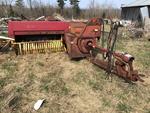 NEW HOLLAND HAYLINER 315 SQUARE BALER


CASE INTERNATIONAL 3309 MOWER CONDITIONER

NEW HOLLAND 415 DISCBINE PARTS MOWER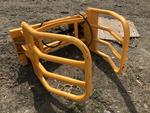 2017 SUNDOWN CHL-1-SS BALE HUGGER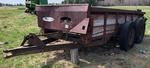 NEW IDEA MANURE SPREADER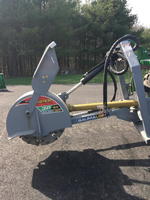 2013 BAUMALIGHT 3P24 STUMP BLASTER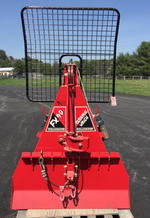 2013 WALLENSTEIN FX90 SKIDDING WINCH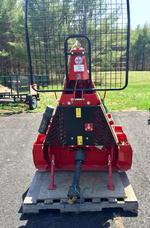 2013 WALLENSTEIN FX90 SKIDDING WINCH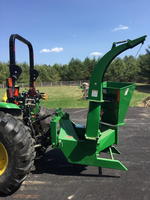 2013 WALLENSTEIN BX62 WOOD CHIPPER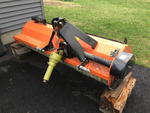 WOODMAXX FM-74 FLAIL MOWER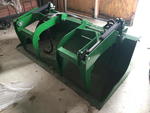 2012 FRONTIER AL1576D 72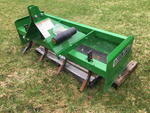 2013 FRONTIER BB2065 BOX BLADE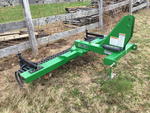 2012 FRONTIER LR2184 LANDSCAPE RAKE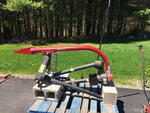 WORKSAVER MODEL: 300 3-POINT POST HOLE AUGER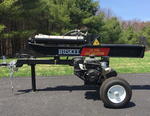 HUSKEE 28-TON LOG SPLITTER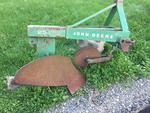 JOHN DEERE 25 SINGLE BOTTOM PLOW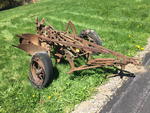 TWO BOTTOM PLOW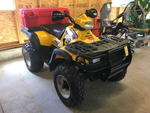 2004 POLARIS 400 SPORTSMAN 4X4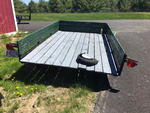 HOMEMADE TRAILER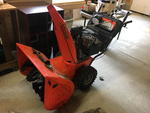 ARIENS 11528LE SNOW BLOWER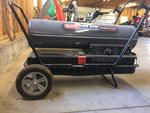 DYNA-GLO DELUX DUAL HEAT PROFESSIONAL 170-210K BTU SPACE HEA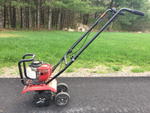 HONDA FG110 TILLER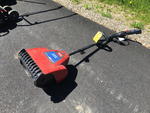 TORO POWER SHOVEL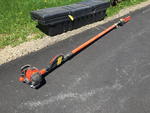 ECHO PPT-266 POLE SAW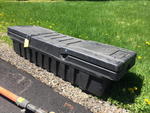 CONTICO TUFF BOX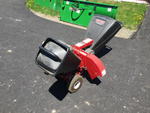 CRAFTSMAN 3-WAY CHIPPER SHREDDER VAC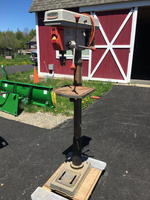 RIDGID DP15000 DRILL PRESS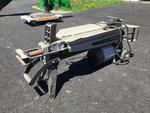 EARTHQUAKE W1200 5-TON ELECTRIC LOG SPLITTER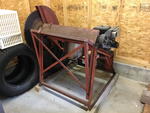 CORD WOOD SAW

Auction 18-60
PUBLIC TIMED ONLINE AUCTION 18-60
*************************************************
CHESTERVILLE, MAINE
1999 JD 6110 4WD TRACTOR W/ LOADER - 1975 JD 3130 4WD TRACTOR - 2011 JD 320D SKID STEER - JOHN DEERE, NEW HOLLAND & KUHN HAYING EQUIPMENT - MANURE SPREADER - 2017 SUNDOWN CHL-1-SS BALE HUGGER - 1999 GMC SIERRA 2500 4WD PICKUP TRUCK
*************************************************
LYMAN, MAINE
BAUMALIGHT, WALLENSTEIN, WOODMAXX & FRONTIER LATE MODEL TRACTOR IMPLEMENTS - HUSKEE LOG SPLITTER - TANDEM AXLE TRAILER - 2004 POLARIS 400 SPORTSMAN FOUR-WHEELER - SNOWBLOWER - SPACE HEATER
*************************************************
POLAND, MAINE
1980 MASSEY FERGUSON 2675 2WD TRACTOR
*************************************************
ONLINE BIDDING BEGINS: SUNDAY, MAY 6, 2018 AT 9AM
ONLINE BIDDING ENDS: MONDAY, MAY 21, 2018 AT 1PM
*************************************************
PREVIEW: FRIDAY, MAY 18th
695 EMPIRE RD., POLAND, ME: 10-11AM
121 FRENCH RD., CHESTERVILLE, ME: 12-1PM
119 DAY RD., LYMAN, ME: 3-4PM



YOU MUST LOG ON TO PROXIBID.COM TO BID AT THIS SALE. CLICK ON PROXIBID LOGO ABOVE.

STAGGERED END TIMES: The Timed Online Auction will be utilizing a staggered end time of (1) Lot ending every (2) minutes. Extending bidding will continue into the next end time until there is no bid for a full 2 minute period. (Lot 1 ends at 1PM, Lot 2 ends at 1:02PM, Lot 3 ends at 1:04PM, etc. unless the lot is in extended bidding.)

CHESTERVILLE, MAINE:
1) 1999 JOHN DEERE 6110 4WD TRACTOR WITH 640 SELF-LEVELING LOADER, HOURS: 1,273 S/N: 238716L, 3-POINT HITCH, CAB, RECENT NAPA STARTER, NEEDS WINDSHIELD, FLY WHEEL ISSUE
2) 1975 JOHN DEERE 3130 4WD TRACTOR, HOURS: 9,868 S/N: 210482L, 3-POINT HITCH, CAB, RECENT MOTOR WORK, CLUTCH, HAVE DOOR TO CAB. HAVE WHEEL & TIRE (NO STARTER, ALTERNATOR OR BATTERY)
3) 2011 JOHN DEERE 320D SKID STEER, S/N: 1T0320DAE8G212037
4) 2010 JOHN DEERE 457 SILAGE SPECIAL MEGA WIDE BALER, S/N: ED0457S320643 (NEW BEARING & CHAINS 2017)
5) KUHN FC300 MOWER CONDITIONER, S/N: 960298
6) HESSTON PT-7 MOWER
7) NEW HOLLAND HAYLINER 315 SQUARE BALER, S/N: 484327
8) CASE INTERNATIONAL 3309 MOWER CONDITIONER, 9'3", (HAVE ROLLER BUT IT IS OFF MACHINE)
9) NEW HOLLAND 415 DISCBINE PARTS MOWER, S/N: 891736
10) 2017 SUNDOWN CHL-1-SS BALE HUGGER
11) NEW IDEA MANURE SPREADER
13) CROSS 20' HAY CONVEYOR, SOME DAMAGE, SEE PHOTOS
14) HAY WAGON RUNNING GEAR
15) 1999 GMC SIERRA 2500 PICKUP TRUCK, PARTS ONLY
16) KUHN GF-4-ST TEDDER, S/N: 740067

POLAND, MAINE:
2A) 1980 MASSEY FERGUSON 2675 TRACTOR, 2WD, 110HP, CAB, HEAT, A/C (NEEDS RECHARGE), 3,085 HOURS, S/N: 9R00I448

LYMAN, MAINE:
21) 2013 BAUMALIGHT 3P24 3-POINT STUMP BLASTER, 24" ROTOR WITH (34) REPLACEABLE CARBIDE TEETH; CUTTING DEPTH OF 18" ABOVE GROUND & 8" BELOW GROUND; TRACTOR SIZE: 30-50HP, S/N: 20054
22) 2013 WALLENSTEIN FX90 SKIDDING WINCH, S/N: 5901092, 9,000LB PULLING CAPACITY; TRACTOR SIZE: 30-80HP; 3-POINT HITCH CATEGORY I & II; INPUT SPEED 540RPM
23) 2013 WALLENSTEIN BX62 3-POINT WOOD CHIPPER, S/N: 162S01039, 540 PTO; 3-POINT CATEGORY II; RATED UP TO 60HP; ADJUSTABLE SPOUT;
24) WOODMAXX FM-74 3-POINT FLAIL MOWER
25) 2012 FRONTIER AL1576D 72" GRAPPLE BUCKET, S/N: 1XFAD11ETC0000719 (BROKEN HOOK)
26) 2013 FRONTIER BB2065 3-POINT BOX BLADE WITH (4) SCARIFIERS, S/N: 1XFBB20XCD0013416
27) 2012 FRONTIER LR2184 3-POINT LANDSCAPE RAKE, S/N: 1XFLR21XEC0000525
28) WORKSAVER MODEL: 300 3-POINT POST HOLE AUGER 9" SINGLE FLIGHT AUGER WITH TEETH, 30"L
29) HUSKEE 28-TON LOG SPLITTER WITH KOHLER COMMAND PRO 7HP ENGINE
30) JOHN DEERE 25 SINGLE BOTTOM PLOW, TY0025A, S/N: 001757
31) TWO-BOTTOM PLOW
32) 2004 POLARIS 400 SPORTSMAN 4X4 ON DEMAND FOUR WHEELER, 953 MILES, S/N: 4XACH42A84A014772
33) HOMEMADE TANDEM AXLE TRAILER, 74"x120" WITH 16" SIDES (NEEDS NEW 4.80-8 TIRE)
34) ARIENS 11528LE SNOW BLOWER
35) DYNA-GLO DELUX DUAL HEAT PROFESSIONAL 170-210K BTU SPACE HEATER

~NEW LOTS ADDED~ LYMAN, MAINE:
36) HONDA FG110 TILLER WITH HONDA GX25 4-STROKE ENGINE
37) TORO POWER SHOVEL
38) ECHO PPT-266 POLE SAW
39) CONTICO TUFF BOX
40) CRAFTSMAN 3-WAY CHIPPER SHREDDER VAC WITH BRIGSS & STRATTON 1450 SERIES ENGINE
41) RIDGID DP15000 DRILL PRESS
42) EARTHQUAKE W1200 5-TON ELECTRIC LOG SPLITTER
43) CORD WOOD SAW WITH BRIGGS & STRATTON 18HP TWIN ENGINE

REMOVAL:
LYMAN: Tuesday, May 22, 2018 from 8AM-10AM.
CHESTERVILLE: Tuesday, May 22, 2018 from 8AM-12PM
POLAND: Tuesday, May 22, 2018 from 8AM-10AM

TERMS: Valid credit card required to bid. Payment will be Visa/MC only. 17% Buyer's Premium. Purchaser responsible for shipping arrangements. For more information contact Auctioneer's office at (207) 885-5100 and request auction #18-60. Richard J. Keenan #236. Our 46th Year & 7,810th Auction.