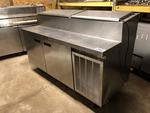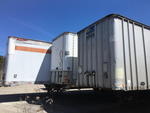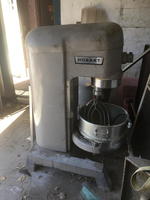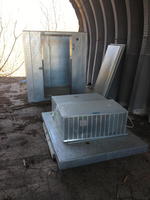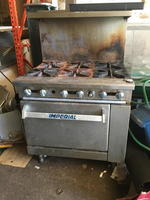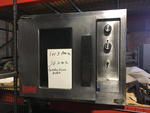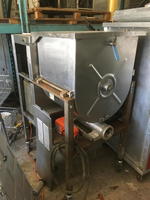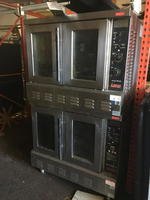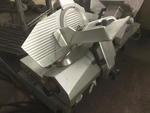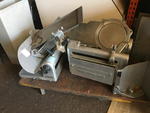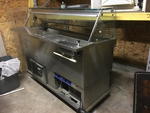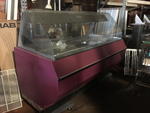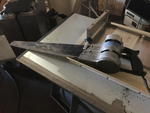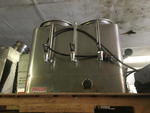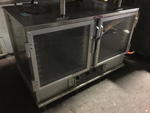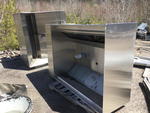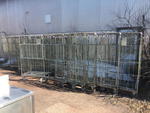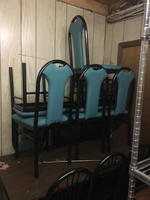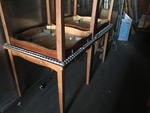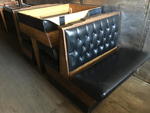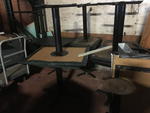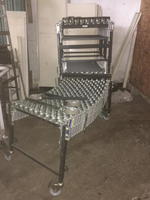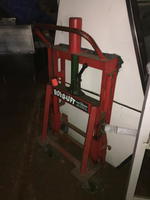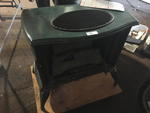 Auction 18-81
PUBLIC TIMED ONLINE AUCTION 18-81
*************************************************
HYSTER H30XL FORKLIFT - RAYMOND ORDER PICKER -
(3) VAN TRAILERS - RESTAURANT EQUIPMENT:
SLICERS - PREP TABLES - RANGES - MIXERS - DISPLAY CASES
*************************************************
ONLINE BIDDING BEGINS: SUNDAY, JUNE 3, 2018 AT 9AM
ONLINE BIDDING ENDS: MONDAY, JUNE 18, 2018 AT 1PM (STAGGERED END TIMES)
*************************************************
PREVIEW: MONDAY, JUNE 11, 2018 from 10-11AM
23 CHERRY LANE, WINDHAM, ME



YOU MUST LOG ON TO PROXIBID.COM TO BID AT THIS SALE. CLICK ON PROXIBID LOGO ABOVE.

STAGGERED END TIMES: The Timed Online Auction will be utilizing a staggered end time of (10) Lots ending every (2) minutes. Extending bidding will continue into the next end time until there is no bid for a full 2 minute period. (Lots 1-10 end at 1PM, Lots 11-20 end at 1:02PM, Lots 21-30 end at 1:04PM, etc. unless the lot is in extended bidding.)

~~~~ PARTIAL LISTING ~~~~
FORKLIFTS & VAN TRAILERS:
- HYSTER H30XL LP FORKLIFT, 3-STAGE MAST, 3,441 HOURS, S/N: C001B05519H
- RAYMOND EASI-OPC30TT ORDER PICKER, 3,000LB CAPACITY, S/N: EASI-96-AB18579
- CLARK C500-30 LP FORKLIFT, S/N: 2352034265
- 1999 GREAT DANE 53' VAN TRAILER, S/N: 1GRAA0616XS012501
- PULLMAN M011R-3SAV VAN TRAILER, S/N: V35129
- 1969 STRICK VAN TRAILER, S/N: 116780

RESTAURANT EQUIPMENT:
- NORLAKE CPF060DC-A SELF-CONTAINED WALK-IN, S/N: 07010532
- HOBART H-600 1HP 3PH MIXER, S/N: 11-022-152
- UNIVEX M30 1PH MIXER, S/N: M301900152
- ASSORTED MIXER BOWLS & ACCESSORIES
- 2012 COOKSHACK CHARBROILER CB-48, S/N: 1057
- BLODGETT STONE DECK LP PIZZA OVEN
- PITCO FRIALATOR PASTA PERFECT, ELECTRIC
- HOBART, UNIVEX & GLOBE SLICERS
- ASSORTED RANGES
- HOBART 5013 MEAT SAW, 1HP, 1PH, S/N: 879979
- BEVERAGE DISPENSERS
- CECILWARE 3-SPICKET COFFEE URN
- HOLDING CABINETS
- HOLLYMATIC 180 MIXER/GRINDER, 3PH, S/N: 18073491
- STAINLESS STEEL 4-BAY STEAM TABLE INSERT
- STAINLESS STEEL PRODUCT CARTS
- JARVIS WELLSAW 404
- BUNN-O-MATIC COFFEE URN
- LANG 1/2 SIZE CONVECTION OVEN
- PITCO FRIALATOR DEEP FRYER
- DINING TABLES
- DINING CHAIRS
- STAINLESS STEEL HOODS
- WIRE BASKETS
- DOUBLE SIDED DISPLAY RACKS
- SERVOLIFT DUAL DOOR HOLDING CABINET
- DIPPING CABINETS
- DELFIELD PREP TABLE
- PIZZA TRAYS
- VOLLRATH FRENCH FRY CUTTER
- REFRIGERATED DISPLAY CASE
- IMPERIAL 6-BURNER RANGE
- LANG CONVECTION OVENS
- BLODGETT CONVECTION OVENS
- ASSORTED COFFEE BREWERS
- ASSORTED ICE BINS
- BOOTH UNITS
- STAINLESS STEEL TABLES
- STAINLESS STEEL 3-BAY BACK BAR SINK
- STAINLESS STEEL ROLLING TABLE

MISCELLANEOUS EQUIPMENT:
- ROL-A-LIFT DOLLY
- BEST EXPANDABLE SKATE CONVEYORS
- DAYTON TRADESMAN SITE BOX
- CEMENT MIXER
- ASSORTED PALLET RACKING
- PROLINE HYDROTEK 3000PSI PRESSURE WASHER, S/N: SS30005VH
- 8' ROLLING STOCK LADDER
- GAS STOVE MDL: 2560, 24,000BTU, S/N: 3401
- DOG KENNEL

REMOVAL: Tuesday, June 19, 2018 from 8AM-2PM. Purchaser is responsible for shipping arrangements.

DIRECTIONS: From I95 Take Exit 48; Continue Straight onto Larabee Rd; Turn Right onto Main St; Continue Straight onto Cumberland St/River Rd; Turn Left onto Gambo Rd; Turn Right onto Cherry Lane; Auction site is second building on Right.

TERMS: Valid credit card required to bid. Payment will be Visa/MC only. 17% Buyer's Premium. Purchaser responsible for shipping arrangements. For more information contact Auctioneer's office at (207) 885-5100 and request auction #18-81. Richard J. Keenan #236. Our 46th Year & 7,799th Auction.