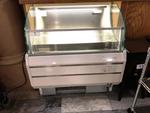 TURBOAIR OPEN FRONT REFIGERATED DISPLAY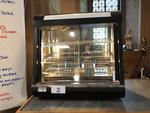 UNIWORLD DISPLAY WARMER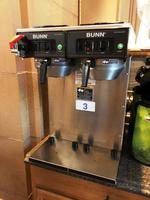 BUNN TWIN AIR POT BREW STATION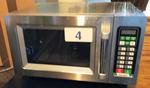 WINCO SPECTRUM COMMERCIAL MICROWAVE OVEN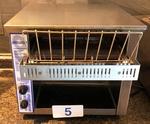 BELLECO MODEL JT1 ROTARY CONVEYOR OVEN

EAGLE STAINLESS STEEL WARMER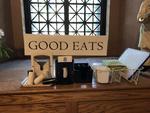 MISELLANEOUS LOT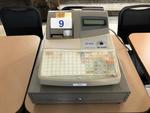 SHARP ER-A420 ELECTRONIC CASH REGISTER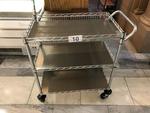 3-SHELF WIRE KITCHEN CART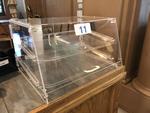 PLEXIGLASS 2-SHELF DISPLAY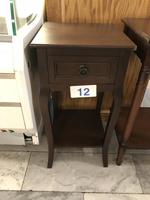 WOODEN 1-DRAWER STAND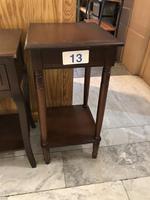 WOODEN STAND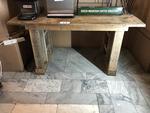 BARN BOARD TABLE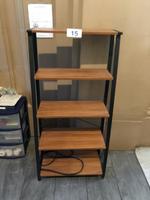 5-WOODEN SHELF METAL FRAME DISPLAY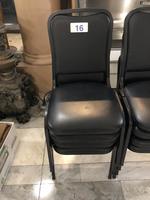 VINYL UPHOLSTERED STACK CHAIRS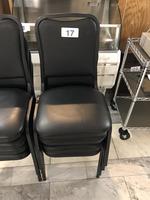 VINYL UPHOLSTERED STACK CHAIRS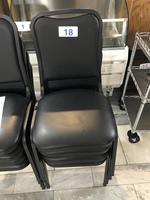 VINYL UPHOLSTERED STACK CHAIRS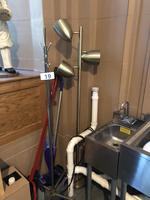 COAT VALET, FLOOR LAMP, CLEANING TOOLS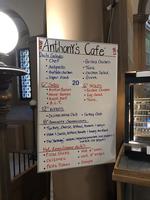 2' X 3' DRY ERASE BOARD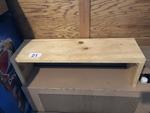 24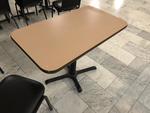 24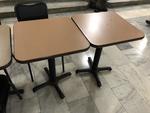 (2) 24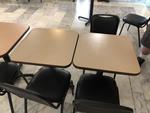 (2) 24

Auction 18-103
PUBLIC TIMED ONLINE AUCTION 18-103

*************************************************
CAFE EQUIPMENT - REFRIGERATION - DINING CHAIRS - TABLES
*************************************************
RE: CLOSED CAFE, PORTLAND, ME
*************************************************
ONLINE BIDDING BEGINS: WEDNESDAY, MAY 30, 2018 AT 9AM.
ONLINE BIDDING ENDS: TUESDAY, JUNE 19, 2018 AT 1PM.
*************************************************
PREVIEW: FRIDAY, JUNE 15, 2018 FROM 10-11AM, 142 FEDERAL ST., CUMBERLAND COUNTY COURTHOUSE BUILDING, 1ST FLOOR, NEWBURY ST. ENTRANCE, PASS THROUGH SECURITY, TAKE STAIRS/ELEVATOR TO 1ST FLOOR THEN LEFT, FOLLOW SIGNS TO CAFE.




YOU MUST LOG ON TO PROXIBID.COM TO BID AT THIS SALE. CLICK ON PROXIBID LOGO ABOVE.

STAGGERED END TIMES: The Timed Online Auction will be utilizing a staggered end time of (10) Lot ending every (2) minutes. Extending bidding will continue into the next end time until there is no bid for a full 2 minute period. (Lots 1-4 end at 1PM, Lots 5-8 end at 1:02PM, Lot 9-12 ends at 1:04PM, etc. unless the lot is in extended bidding.)

AUCTION CATALOG:
1. TURBO AIR TOM-40SW COMMERCIAL OPEN FRONT DISPLAY REFRIGERATOR, S/N: TMS40155206
2. UNIWORLD DISPLAY WARMER MODEL UDW-2, SLIDING DOORS FRONT & BACK, SIZE: 26" X 17" X 26", WEIGHT: 70LBS., POWER: 1,340-WATTS, 110V
3. BUNN TWIN AIR POT BREW STATION, MODEL: CWTF TWIN-APS, GF, P/N: 23400.0046, S/N: TWIN050303
4. WINCO SPECTRUM COMMERCIAL MICROWAVE OVEN
5. BELLECO MODEL JT1 ROTARY CONVEYOR OVEN, S/N: 1511-4300007, 13-AMPS, 120V, 1PH.
6. EAGLE STAINLESS STEEL WARMER, MODEL 1220FWD-120, 1200-WATTS, 120V, S/N: 9411010396
7. INTENTIONALLY LEFT BLANK.
8. MISC. LOT: BAGEL SLICER, DRAIN RACK, NAPKIN DISPENSER, SIGN
9. SHARP ER-A420 ELECTRONIC CASH REGISTER
10. 3-SHELF WIRE KITCHEN CART
11. PLEXIGLASS 2-SHELF DISPLAY
12. WOODEN 1-DRAWER STAND
13. WOODEN STAND
14. BARN BOARD TABLE, APPROX 3' X 4'
15. 5-WOODEN SHELF METAL FRAME DISPLAY
16. (4) METAL FRAME, VINYL UPHOLSTERED STACK CHAIRS
17. (4) METAL FRAME, VINYL UPHOLSTERED STACK CHAIRS
18. (4) METAL FRAME, VINYL UPHOLSTERED STACK CHAIRS
19. LOT: COAT VALET, DECO FLOOR LAMP, 2-BROOMS, SWIFFER
20. 2' X 3' DRY ERASE BOARD
21. 24" X 12"H WOODEN DISPLAY STAND
22. 24" X 36" SINGLE PEDESTAL TABLE
23. (2) 24" X 24" SINGLE PEDESTAL TABLES
24. (2) 24" X 24" SINGLE PEDESTAL TABLES


REMOVAL:WEDNESDAY, JUNE 20, 2018 FROM 8-10AM.

TERMS: Valid credit card required to bid. Payment will be by Visa/MC ONLY. 17% Buyer's Premium. Purchaser responsible for trucking/shipping arrangements. For more information contact Auctioneer's office at (207) 885-5100 and request auction #18-103. RICHARD J. KEENAN, ME LIC. #236. Our 46th Year & 7,820th Auction.

DIRECTIONS: Southbound take I-295S, exit 7 Franklin St. Turn right onto Congress St. then left onto Pearl St.then left onto Federal St. Metered parking on Federal St. Continue around building to Cumberland County Parking Garage. Enterance is off Newbury St.