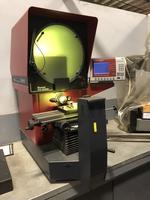 STARRETT HB-400 OPTICAL COMPARATOR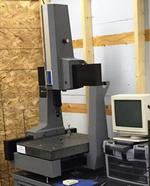 BROWN-SHARPE MICROVAL CMM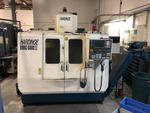 2000 HARDINGE MODEL VMC 600II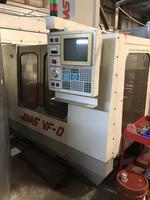 1995 HAAS MODEL VF-0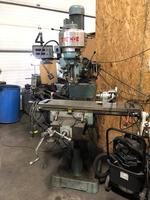 1992 ENCO VERTICAL MILLING MACHINE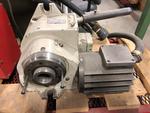 YUASA INTL. UDX-132-5C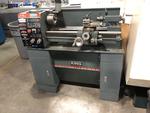 2009 KING 10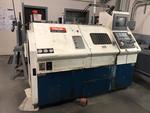 1997 MAZAK QUICK TURN 20HP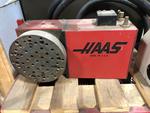 HAAS CNC 4TH AXIS ROTARY TABLE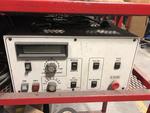 UDNC-100 CONTROLLER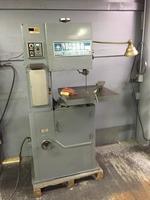 JET VBS 380 VERTICAL BANDSAW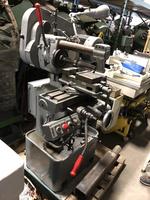 NICHOLS HORIZONTAL MILLER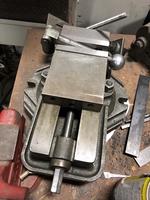 VISE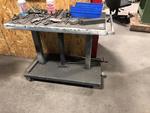 HYDRAULIC LIFT TABLE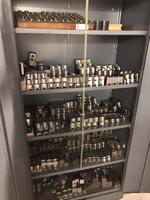 SOFT CHUCK JAWS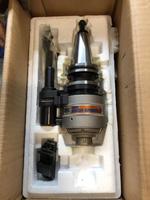 BIG CV40-NEW XG50 HIGH SPEED SPINDLE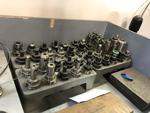 TOOLING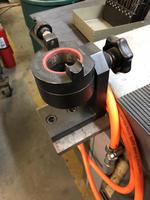 TOOLING VISE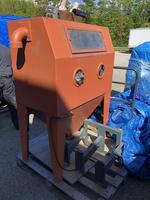 DRY BLAST CABINET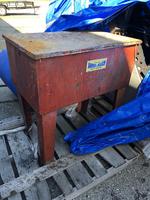 PARTS WASHER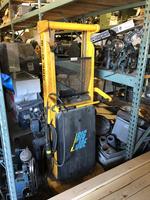 BIG JOE LIFT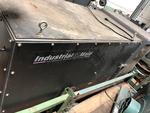 INDUSTRIAL MAID AIR FILTER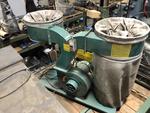 GRIZZLY DUST COLLECTOR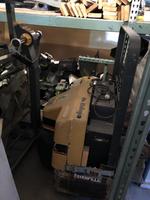 CATERPILLAR ELECTRIC PALLET JACK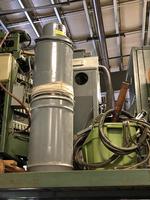 TRINCO DRY BLAST CABINET & DUST COLLECTOR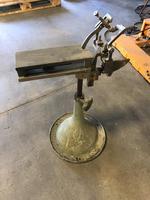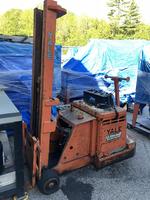 YALE ELECTRIC LIFT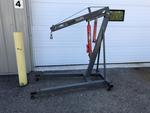 RAMCO SHOP CRANE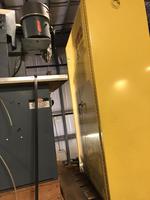 SAFETY STORAGE CABINET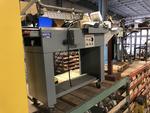 SEAL-A-TRON L-BAR SEALER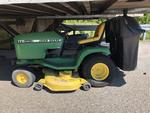 JOHN DEERE 185 MOWER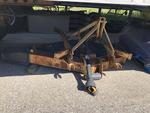 FINISH MOWER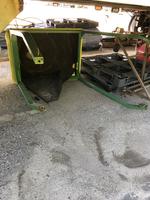 JOHN DEERE 910/935 OROPS

Auction 18-63

PUBLIC TIMED ONLINE AUCTION 18-63


*************************************************************
CNC TURNING CENTERS, MACHINE SHOP, TOOLING & INSPECTION EQUIPMENT
MATERIAL HANDLING - MOWING EQUIPMENT *************************************************************
RE: SURPLUS ASSETS TO THE ONGOING NEEDS OF PAMCO SHOE MACHINERY COMPANY, INC.
*************************************************************
ONLINE BIDDING BEGINS: FRI., JUNE 15, 2018 AT 9AM
ONLINE BIDDING ENDS: MON., JULY 9, 2018 AT 1PM
(STAGGERED END TIMES)
*************************************************************
UPDATE: PREVIEW DATE: FRIDAY, JULY 6, 2018 FROM 10-11AM. 499 POLAND RD., UNIT A, AUBURN, ME



YOU MUST LOG ONTO PROXIBID.COM TO BID AT THIS SALE. CLICK ON PROXIBID LOGO ABOVE.

PARTIAL LISTING:(WILL BE UPDATED DURING CATALOGING PHASE)
• 2000 HARDINGE CNC VERTICAL MACHINE CENTER MODEL VMC 600II, 750MM X 508MM TABLE, X: 600MM, Y=510MM, Z=510MM,20-STATION AUTOMATIC TOOL CHANGER, SPINDLE NOSE 40BT, S/N: NVA-410
• 1997 MAZAK QUICK TURN 20HP, TURNING CENTER MODEL QT-N-20HP-UNIV, MAX SWING OVER BED: 17.32", MAX TURNING DIAMETER: 9.45", MAX TURNING LENGTH: 19.68", SPINDLE SPEEDS: MAX 4000 RPM, SPINDLE DRIVE: 20HP, TURRET CAPACITY 8-STATION, TURRET TRAVELS (X,Z): 7.09" X 20.125" S/N; 128786
• 1995 HAAS MODEL VF-0 VERTICAL MACHINING CENTER, 26" X 14" TABLE, X=20", Y=16", Z=20", 20-STATION AUTOMATIC TOOL CHANGER, CAT 40 SPINDLE TAPER, SPINDLE RPM: 7,500 S/N: 4727
• YUASA INTERNATIONAL MODEL UDX-132-5C 4TH AXIS INDEXER W/ UDNC-100 CONTROLLER, S/N: 1792
• HAAS CNC 4TH AXIS ROTARY TABLE
• STARRETT MODEL HB-400 OPTICAL COMPARATOR
• BROWN-SHARPE MICROVAL COORDINATE MEASURING MACHINE, S/N: 014949
• 2009 KING 10" X 22" METAL LATHE, MODEL KC-1022ML, S/N: 881030
• KING DRILL PRESS, MODEL KC-116C, S/N: 075
• 1992 ENCO VERTICAL MILLING MACHINE, MODEL 100-1527, POWER FEED TABLE
• POWERMATIC DRILL PRESS MODEL 1150, S/N: 66-9268-1
• NICHOLS HORIZONTAL MILLER, S/N: 365
• JET VBS 380 VERTICAL BANDSAW, S/N; 38090
• TRINCO DRY BLAST CABINET MODEL 24 W/ BP DUST COLLECTOR, S/N: 69005-10
• SANDBLAST CABINET
• HANDI-KLEEN PARTS WASHER
• HYDRAULIC LIFT TABLE
• BIG CV40-NEW XG50 HIGH-SPEED SPINDLE
• LOT OF ASSORTED TOOLING, TOOL HOLDER, COLLETS, SOFT JAWS, DRILL
• RAMCO MODEL RH5000 SHOP CRANE, S/N: 761372
• MACHINE VISES
• EAGLE MODEL 1947 45-GALLON SAFETY STORAGE CABINET
• SEAL-A-TRON L-BAR SEALER
• YALE BATTERY OPERATED ELECTRIC WALK BEHIND FORKLIFT
• BIG JOE ELECTRIC PALLET LIFT
• CATERPILLAR ELECTRIC PALLET JACK
• INDUSTRIAL MAID AIR FILTRATION SYSTEM
• GRIZZLY DUST COLLECTOR
• JOHN DEERE 185 HYDRO LAWN TRACTOR W/ BAGGER (NEEDS MOTOR WORK)
• 5' FINISH MOWER, 3-POINT HITCH, PTO DRIVE
• CUSTOM PRODUCTS OROPS FOR A JOHN DEERE 910-935 TRACTOR

REMOVAL:
TUESDAY, JULY 10, 2018 FROM 8AM-2PM. Buyer is responsible for loading their purchases. No equipment or person will be available for lifting. Please bring appropriate equipment and help.

RIGGERS: It will be neccessary for buyers to obtain rigging services to remove the larger pieces of equipment. Rigging companies conducting business onsite will be required to provide a Genereal Liability Insurance Certificate stating a minimum Of $1,000,000 in coverage. Buyer will be responsible to provide auctioneer a copy of the insurance certificate before rigging can begin.

TERMS: PAYMENT IN US FUNDS BY VISA/MC ONLY. 17% Buyer's Premium. Purchaser responsible for shipping arrangements. For more information contact Auctioneer's office at (207) 885-5100 and request auction #18-63, Richard J. Keenan, License #236. Our 46th Year & 7,821st Auction.