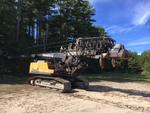 LIEBHERR R914 WITH DENHARCO 4140 DELIMBER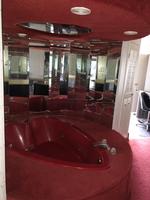 HONEYMOON SUITE TRAILER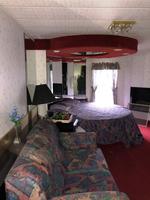 HONEYMOON SUITE TRAILER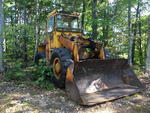 1967 CLARK MICHIGAN 55AG WHEEL LOADER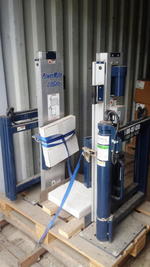 POWERMATE LIFTGATE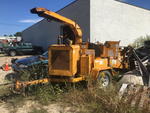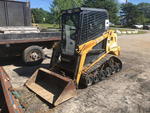 2002 ASV POSITRAK RC30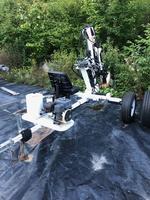 2006 TOW BEHIND HYDRAULIC BACKHOE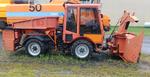 2000 HOLDER MDL. 9700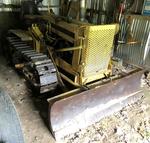 1955 JOHN DEERE 40C CRAWLER DOZER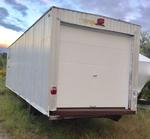 28' McCARTHY MOBILE OFFICE/STORAGE TRAILER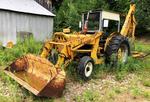 1958 WAIN-ROY TRACTOR LOADER BACKHOE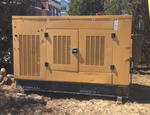 OLYMPIAN G30F3 GENSET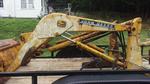 JOHN DEERE 2010 FRONT END LOADER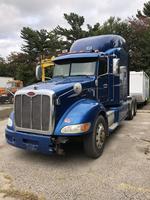 2010 PETERBILT 386 ROAD TRACTOR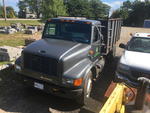 1997 INTERNATIONAL 4700 4X2 SINGLE AXLE CHIP TRUCK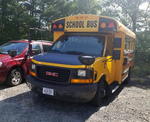 2006 GMC THOMAS TYPE A LIFT BUS 14-PASSENGER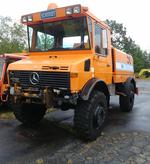 1985 UNIMOG 1700 W/REAR MERCEDES V12 ENGINE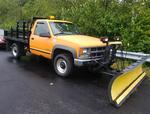 1995 CHEVY 1-TON K35 TRUCK W/FISHER MINUTE MOUNT PLOW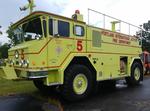 1978 WALTER FIRE FIGHTER ARFF FIRE TRUCK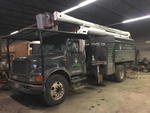 2000 INTERNATIONAL 4700 4X2 BUCKET TRUCK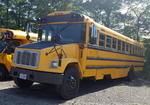 2004 FREIGHTLINER TYPE C, 78-PASSENGER BUS

2005 GMC PLOW TRUCK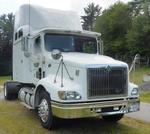 1999 INTERNATIONAL 9200 S/A TRACTOR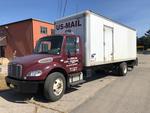 2008 FREIGHTLINER M2106 24FT. BOX TRUCK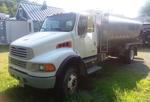 2003 STERLING M8500 FUEL TRUCK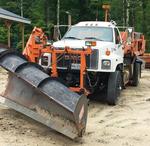 1995 GMC TOPKICK PLOW TRUCK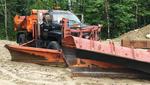 1995 GMC TOPKICK PLOW TRUCK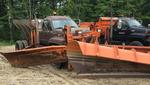 1995 GMC TOPKICK PLOW TRUCK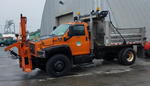 GMC C8500 S/A PLOW TRUCK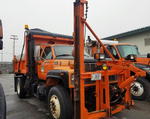 GMC C8500 S/A PLOW TRUCK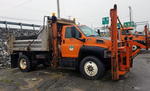 GMC C8500 S/A PLOW TRUCK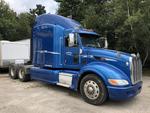 2010 PETERBILT 386 ROAD TRACTOR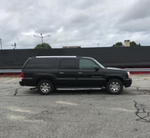 2004 CADILLAC ESCALADE ESV


1990 MERCEDES BENZ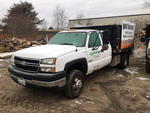 2007 CHEVROLET SILVERADO CLASSIC 3500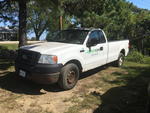 2005 FORD F150XL 2WD REGULAR CAB PICKUP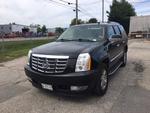 2011 CADILLAC ESCALADE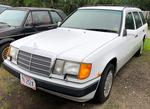 1992 MERCEDES-BENZ 300TE 4MATIC WAGON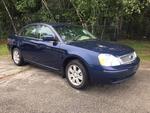 2007 FORD FIVE HUNDRED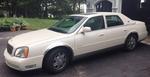 2003 CADILLAC DEVILLE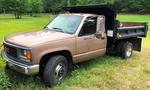 1995 GMC SIERRA SL 3500 1-TON DUMP TRUCK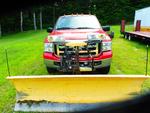 2005 FORD F350 4WD W/ FISHER PLOW & SANDER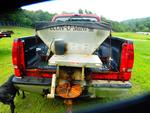 2005 FORD F350 W/ TORWEL SANDER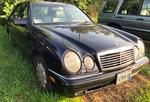 1998 MERCEDES-BENZ E320 4MATIC SEDAN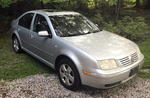 2004 VOLKSWAGEN JETTA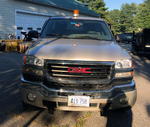 2006 GMC SIERRA 2500HD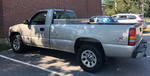 2007 GMC SIERRA 1500 PICKUP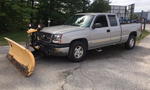 2004 CHEVROLET SILVERADO 1500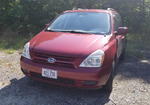 2009 KIA SEDONA, 7-PASSENGER VAN


2004 KAUFMAN DROP DECK TRAILER, 2-AXLE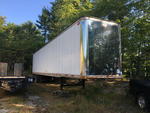 1989 DORSEY 48FT. BOX TRAILER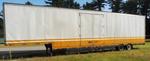 1992 KENTUCKY 48FT. MOVING VAN TRAILER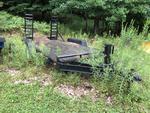 16' 2-AXLE EQUIPMENT TRAILER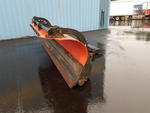 FRINK 11' REVERSIBLE PLOW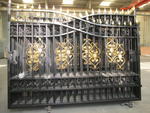 Gate 20ft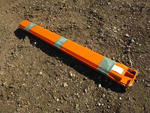 Fork Extention 72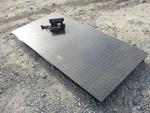 Floor Scale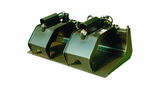 Grapple Bucket - Stock Photo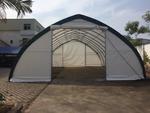 Shelter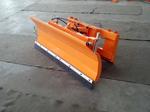 Dozer Blade 94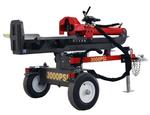 Log Splitter 30 ton- Stock Photo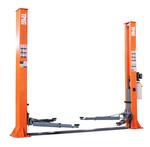 Auto Lift 10,000 lbs. - Stock Photo


30x40 Container Shelter - Stock Photo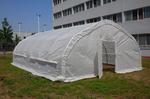 20x30 Greenhouse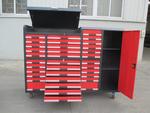 35 Drawer Tool Cabinet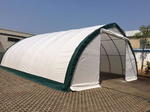 Shelter 30x70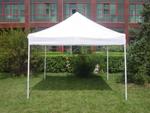 tent 10x10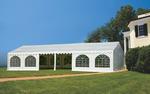 20x40 Tent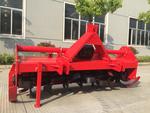 Tiller-80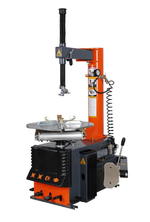 Tire Change - Stock Photo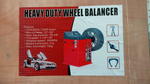 Wheel Balancer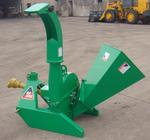 Wood Chipper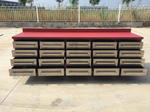 Workbench 10-Ft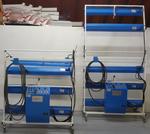 INFRATECH 17K WATT MEDIUM WAVE PAINT CURING SYSTEM W/ INFRAR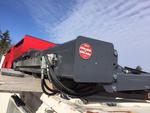 WALTCO CANTILEVER LIFT GATE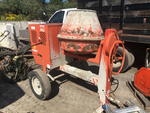 MULITQUIP MC-64 PORTABLE MIXER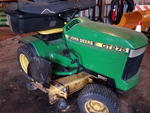 JOHN DEERE GT275 RIDING MOWER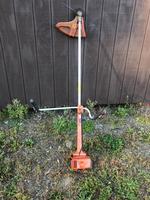 HUSQVARNA BRUSH SAW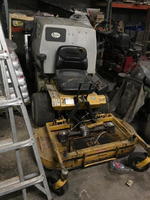 2011 WALKER MTGHS26 COMMERCIAL MOWER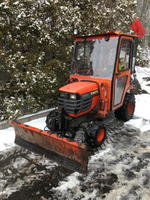 2004 KUBOTA BX2200 COMPACT 4WD TRACTOR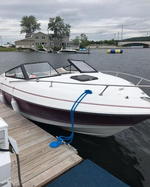 1992 CROWN LINE 22FT BOAT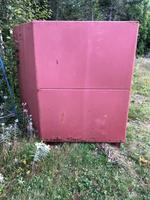 185-GALLON STEEL TANK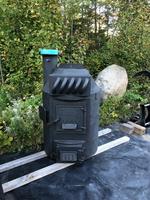 WOOD BOILER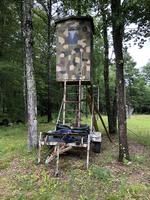 PORTABLE TREE STAND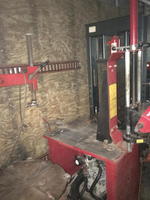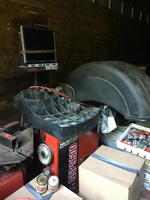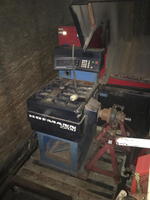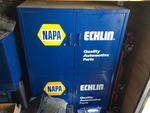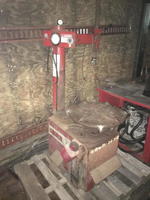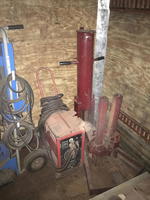 Click an image for an enlarged version.


Auction 18-128
46th ANNUAL FALL CONSIGNMENT AUCTION 18-128
PLOW TRUCKS - CONSTRUCTION & FORESTRY EQUIPMENT - CONTRACTOR'S EQUIPMENT - RECREATIONAL ITEMS - LAWN & GARDEN - 2011 CADILLAC ESCALADE
FEATURING SURPLUS EQUIPMENT OF THE MAINE TURNPIKE AUTHORITY
Sale Conducted at: BEECH RIDGE MOTOR SPEEDWAY
70 HOLMES RD, SCARBOROUGH, MAINE
THURSDAY, OCTOBER 4, 2018 AT 9AM




NOTICE: Auction will be conducted in 2 rings!

ONLINE BIDDING WILL BE AVAILABLE FOR RING 2 WHICH WILL INCLUDE: CONSTRUCTION & SUPPORT EQUIPMENT, RECREATIONAL, TRUCKS & VEHICLES.

AUCTIONEER'S NOTE: We will begin accepting consignments to our 46th Annual Fall Consignment Auction beginning Monday, September 24th through Friday, September 28th 8am-4pm, and Saturday, September 29th From 7AM-12PM. No Consignments taken on Sunday, September 30th. Please contact our office at (207) 885-5100 for advertising deadlines and consignment rates. Consignor's Include: Municipalities, Bankruptcy Trustees, Secured Creditors, Dealers, Contractors & Individuals.

A LIMITED NUMBER OF SMALL ITEMS WILL BE ACCEPTED TO THE SALE. PLEASE CONTACT STEVE KEENAN OR SHANE REDDING PRIOR TO ARRIVAL AT THE SITE. KEENAN AUCTION COMPANY RESERVES THE RIGHT TO REJECT ANY CONSIGNMENTS DELIVERED TO THE SALE SITE. CONTACT STEVE: (207)671-7440, SHANE: (207)712-8426

TRUCKS & BUS:
- 2010 PETERBILT 386 CONVENTIONAL ROAD TRACTOR, 72IN SLEEPER, CUMMINS ISX 15.0-LITER DIESEL, EATON FULLER 10-SPEED, 12 FRONTS, 40 REARS, AIR RIDE SUSPENSION, 11R24.5 TIRES ON ALUMINUM RIMS, AIR CONDITIONING, POWER WINDOWS, POWER LOCKS, NAV SYSTEM, S/N: 1XPHD49X1AD102821, MILES: 1,081,860
- 2008 FREIGHTLINER MODEL M2106M BUSINESS CLASS M2 24' BOX TRUCK, CUMMINS ISB 6.7L DIESEL, AIR CONDITIONING, AIR BRAKES, RECENT BRAKE JOB, S/N: 1FVACXDTX8HZ65426, MILES: 176,336 BURGANDY
- 2003 STERLING M8500 FUEL DELIVERY TRUCK, CUMMINS ACTERRA 5.9L DIESEL, 4X2, 3,100-GALLON, 4-COMPARTMENT TANK, S/N:2FZAAMBV63AK36701, MILES: 135,000 WHITE
- 2000 INTERNATIONAL 4700 4X2 BUCKET TRUCK, DT466E ENGINE AUTOMATIC, 188WB, AERIAL LIFT 55' PLATFORM HEIGHT MODEL: 60/50-5-11-4H S/N: 2536-8-94, 295/75R22.5 TIRES, MILES: 144,536 VIN: 1HTSCAAM1YH315316
- 1999 INTERNATIONAL 9200 EAGLE, CUMMINS N14 DIESEL, ROCKWELL 10-SPEED TRANSMISSION, SINGLE AXLE ROAD TRACTOR, S/N: 2HSFLAEN7XC034989, MILES: 599,900 WHITE
- 1997 INTERNATIONAL 4700 4X2 SINGLE AXLE CHIP TRUCK, DT466E ENGINE AUTOMATIC, 254WB, 295/75R22.5 TIRES, DUAL REAR WHEELS, NEEDS MOTOR, MILES: 217,454 VIN: 1HTSCAAM5VH434417
- 1995 GMC TOPKICK PLOW TRUCK, 11' HIGHWAY PLOW AND 10' WING, 10' SS SANDER, BROWN
- 1995 GMC TOPKICK PLOW TRUCK, 11' HIGHWAY PLOW AND 10' WING, HIGHWAY BODY SANDER, WHITE
- 1995 GMC TOPKICK PLOW TRUCK, 11' HIGHWAY PLOW AND 10' WING, HIGHWAY BODY SANDER, BLACK
- 2005 GMC C7500 PLOW TRUCK, S/N: 1GDM7C1C65F510912, WITH REVERSIBLE 9' PLASTIC FRONT PLOW AND 9' PLASTIC WING, DUMP BODY SANDER UNIT WITH CALCIUM SPRAYER ATTACHMENT
- 1995 CHEVY 3500 W/8' 3" FLATBED, 1-TON W/9' FISHER MINUTE MOUNT PLOW, 106598 MI., S/N: 1GBHK34K5SE266182
- 1985 UNIMOG 1700 W/REAR MERCEDES V12 ENGINE, 15,637 MI., S/N: 43511010123888
- 1978 WALTER FIRE FIGHTER ARFF FIRE TRUCK, 1,284 MI. & 1,642 HRS., S/N: 006824
- 2006 GMC THOMAS TYPE A LIFT BUS 14-PASSENGER, 6.6L 8cyl DIESEL 189,000 MILES, S/N: 1GDJG312X61147328
- 2004 FREIGHTLINER TYPE C, 78-PASSENGER BUS, 906 6Cyl MERCEDES, 207,000 MILES, S/N: 4UZAAXCS24CL83706

PASSENGER CARS - SUVS:
- 2011 CADILLAC ESCALADE AWD LUXURY SUV, 6.2L, LEATHER INTERIOR, S/N: 1GYS4BEFXBR128356, MILES: 253,000, BLACK,(ONE OWNER)
- 2007 FORD FIVE HUNDRED SEL AWD SEDAN, LEATHER INTERIOR, S/N: 1FAHP27167G152316, MILES: 94,440, DARK BLUE PEARL
- 2004 VOLKSWAGEN JETTA GLS 2.0L SEDAN, LEATHER INTERIOR, 137,065 MILES, S/N: 3VWSA69M34M103587
- 2004 MERCEDES-BENZ S500 4MATIC SEDAN, MILES: 140,000
- 2003 CADILLAC DEVILLE, 4.6L, V8 NORTHSTAR ENGINE, 4-SPEED AUTOMATIC TRANSMISSION, FWD, COMFORT CONVENIENCE PACKAGE, 16" CHROME WHEELS. S/N: 1G6KD54Y03U286975, MILES: 74,951, WHITE DIAMOND EXTERIOR, NEUTRAL SHADE INTERIOR,(ONE OWNER)
- 2000 DODGE CARAVAN SPORT, AWD, V6, POWER WINDOWS, 162,001 MI., S/N: 1B4GT44L0YB675751
- 1998 MERCEDES-BENZ E320 4MATIC SEDAN, M112 3.2L V6, 5-SPEED AUTO, AZERA BLUE METALLIC PAINT, S/N: WDBJF82F9WX012519
- 1998 CHEVY LUMINA 4DOOR SEDAN, V6, POWER SEATS & WINDOWS, 99,036 MI., S/N: 2G1WN52KW9100349
- 1992 MERCEDES-BENZ 300TE WAGON, 4MATIC,3.0L STRAIGHT 6CYL.,4-SPEED AUTO (NO REVERSE), S/N:WDBED90E3NF209343 MILES: 220,000, ARCTIC WHITE EXTERIOR, BLUE INTERIOR
- (11) 2011-2007 FORD VICTORIA SEDANS
- 2009 KIA SEDONA, 7-PASSENGER VAN, 3.8L V6, 156,000 MILES, S/N: KNDMB233696299999
- 2004 CADILLAC ESCALADE ESV, 6.0L 190,000 MILES

LIGHT DUTY TRUCKS - 1-TONS:
- 2007 CHEVROLET SILVERADO CLASSIC 3500 4WD RACK BODY TRUCK, 6.0L, AUTOMATIC, 215/85R16TIRES, DUAL REAR, KNAPHEIDE PVMX-93C RACK BODY, MILES: 97,546 VIN: 1GBJK39U57E183791
- 2007 GMC SIERRA 1500 PICKUP, S/N: 1GTEK14VX7E190544
- 2006 GMC SIERRA 2500HD PICKUP W/ 8.5' PLOW, & ACCESSORY FUEL TANK, S/N: 1GTHK24U06E152667
- 2006 FORD F250 PICK-UP 4X4, 54,456 MI, W/DOWNEAST STAINLESS STEEL SANDER, S/N: 1FTNF21546EA70879
- 2005 GMC 2500HD REGULAR CAB FLATBED TRUCK, 6.0L V8, AUTOMATIC, 245/75R16 TIRES, MILES: 75,000 VIN: 1GTHK24U25E109432
- 2005 FORD F350 4WD W/ 8' FISHER PLOW, TORWEL ECON-O-MINT S/S SANDER, S/N: 1FTWX31P45EA28784, MILES: , VERMILLION RED
- 2004 FORD F350XL SUPER DUTY REGULAR CAB 4WD PICKUP TRUCK, AUTOMATIC, 265/75R16 TIRES, VIN: 1FTSF31L84EA63261
- 2005 FORD F150XL 2WD REGULAR CAB PICKUP TRUCK, 4.2L, 8' BED, AUTOMATIC, MILES: 136,914 VIN: 1FTRF12255NB16332
- 2004 CHEVROLET SILVERADO 1500 EXTENDED CAB LONG BED 4WD PICKUP, 5.3L V8, AUTO, W/ FISHER MINUTE MOUNT 2 7.5' PLOW, S/N: 2GCEK19T341183780, MILES: 81,995, CASHMERE METALLIC
- 2002 FORD F350XL SUPER DUTY REGULAR CAB 4WD SERVICE TRUCK, POWER STROKE V8 DIESEL, AUTOMATIC, 265/75R16 TIRES, FIBRE 6-COMPARTMENT SERVICE BODY S/N: 31639, TRANSFER TANK, MILES: 104,584 VIN: 1FTSF31F52EA81238
- 1995 GMC SIERRA SL 3500 1-TON DUMP TRUCK, 7.4L 454 V8, AUTO, GALION DUMP BODY S/N: 1GDJC34N8SE526977, MILES: 173,600, AUTUMNWOOD METALLIC
- 2005 GMC CANYON 4 WHEEL DRIVE PICKUP, S/N: 1GTDT1464588132703

CONSTRUCTION & FORESTRY EQUIPMENT:
- 2002 ASV POSITRAK RC30 R-SERIES TRACK SKID STEER, BUCKET, GC HOURS: 1,486 S/N: RSA01370
- 2004 KUBOTA BX2200 COMPACT 4WD TRACTOR, LA211 LOADER S/N: 15637, PLOW, CAB, 3-POINT CUSTOM WEIGHT, GC HOURS: 1,617 S/N: 60382
- OLYMPIAN G30F3 LP GENSET, 314 HOURS
- 2006 TOW BEHIND HYDRAULIC BACKHOE
- 1958 WAIN-ROY TRACTOR, S/N: 1214,W/ WAIN-ROY LOADER BACKHOE, MODEL PB 14400, S/N: 11729
- 1956 JOHN DEERE MODEL 40C CRAWLER DOZER
- 2000 HOLDER MDL. 9700 W/SNOW BLOWER, SANDER ATTACHMENT AND SPARE TIRES, 3948 HRS.
- 2001 PERFORMANCE FIRST BRUSH BANDIT 150XP CHIPPER HOURS: 3289 S/N: 010275
- 1967 CLARK MICHIGAN 55AG WHEEL LOADER, 6,621 HOURS, S/N: 7BA114
- 28' McCARTHY MOBILE OFFICE/STORAGE TRAILER W/ REAR OVERHEAD DOOR
- JOHN DEERE 2010 FRONT END LOADER
- LIEBEHR STROKE DELIMBER
MISCELLANEOUS:
- 9' STEEL SANDER BODY
- (4) WERNER MULTI-FUNCTION LADDERS
- MULITQUIP MC-64 PORTABLE MIXER WITH HONDA 8HP ENGINE, S/N: AD751232
- 5'H WOOD BOILER, STEEL, BRICK LINED
- 185-GALLON STEEL TANK
- 11' FRINK REVERSIBLE SNOW PLOW
- 500 GALLON BULK TANK 12 GA STEEL
- (3) BALDOR ELECTRIC 3HP MOTORS (*BRAND NEW*)
- 2000 CENTURY PICKUP FIBERGLASS TRUCK CAP AND RUBBER TRUCK BED MAT (FIT '96 CHEVY)
- BLACKHAWK PIPE BENDER WITH SHOES, UP TO 4" DIAMETER WITH POWERPACK
- TRI-STAND VISE WITH MARTIN PIPE THREADER
- 2009 SAC RS63S 24" THICKNESS PLANER WITH QUICK CHANGE KNIVES
- 2000 DUST HOG DUST COLLECTOR WITH BLOWER, STAND, AIR PULSE CLEANER SYSTEM AND ELECTRICAL BOX
- WOODEN MACHINIST DESK
- ELECTRICAL BOX ENCLOSURE, 36"W X 44"T X 8"D
- (22) GE 3PH BREAKERS
- LIEBHERR R914 WITH DENHARCO 4140 DELIMBER

LIFTS:
- 2000 YALE FORK TRUCK, S/N: N853479
- (2) POWERMATE LG-B3 LIFT GATES (*BRAND NEW*)

LANDSCAPE - LAWN & GARDEN - TRACTORS - ATTACHMENTS:
- 2011 WALKER MTGHS26 COMMERCIAL MOWER, S/N: 119613
- EX-MARK TURF TRACER TT4817KAC MOWER, KAWASAKI ENGINE, S/N: 523128
- 1947 FARMALL H NARROW FRONT END TRACTOR W/ INTERNATIONAL 2001 LOADER BUCKET
- EVERYTHING ATTACHMENTS DRUM STYLE LAWN AERATOR
- 60" SINGLE CYLINDER GRAPPLE BUCKET, BENT CYLINDER
- TOMAHAWK 66" TWO-CYLINDER GRAPPLE BUCKET
- TORO PRO LINE 30523 MOWER, KAWASAKI 15HP ENGINE, S/N: 230000405
- KUBOTA BX2750 SNOW BLOWER ATTACHMENT, S/N: 2011152
- TROY-BILT TB146EC 4-CYCLE TILLER
- BED SHAPER 900 HYDROSTATIC
- 2013 BILLY GOAT F1302H WALK BEHIND BLOWER, S/N: 012317166
- 2006 RAYCO RG1625 SUPER JR STUMP GRINDER, S/N: 2834418941
- LITTLE WONDER TALON LEAF VACUUM TRUCK LOADER, VANGUARD ENGINE, S/N: 1070028305
- ECHO SRM 225 STRING TRIMMERS
- TORO POWER MAX 128 ELECTRIC START SNOW BLOWER
- ECHO PB-755T BACKPACK BLOWER
- HUSQVARNA BRUSH SAW
- CRAFTSMAN LEAF BLOWER
- (2) JOHN DEERE GT275 RIDING MOWERS
- TORO 521 WALK BEHIND SNOW BLOWER

TRAILERS:
- 2004 KAUFMAN 40FT. DROP DECK TRAILER, TANDEM AXLE, FOLD DOWN RAMPS, WITH FACTORY WINCH, S/N: 15XFR40254L002560
- 1992 KENTUCKY 48FT. MULTI USE VAN TRAILER. TRAILER IS EQUIPED AS A MOVING TRAILER, AND IS SET-UP TO BE USED AS A VEHICLE TRANSPORT TRAILER! S/N: 1KKVE4822NL091756
- 1989 DORSEY 48FT. BOX TRAILER, SWING DOORS, S/N: 1DTV12Z25KA190188
- HOMEMADE 16' TANDEM AXLE EQUIPMENT TRAILER W/ FOLD DOWN RAMPS
- PORTABLE TREE STAND, TRAILER MOUNTED

AUTOMOTIVE REPAIR & SHOP EQUIPMENT:
- HUNTER GSP9600 TIRE BALANCER
- SNAP-ON COMPUTER WHEEL BALANCER
- HOFMANN 2200 TIRE BALANCER
- CORGHI RIM CLAMP TIRE MACHINE
- COATS RIM CLAMP TIRE MACHINE
- BRANICK MST-580 STRUT COMPRESSOR
- BRAKE LATHE
- FLOOR JACKS
- VARIOUS JACK STANDS
- NEW ASSORTED RIMS
- ROCKWELL SHOP STOOLS
- TIRE TOOLS
- (6) TOOL BOXES
- AIR COMPRESSORS
- BUMPER JACK
- PANEL SPOTTER SPOT WELDER
- SHOP PRESS
- NEW ATV TIRES
- NEW TIRE INNER TUBES
- (3) NAPA ECHLIN WALL MOUNT CABINETS

RECREATIONAL:
- 1992 CROWN LINE 22FT BOAT

NEW MERCHANDISE:
- 85'' HEAVY DUTY TOOL CHEST CABINET C/W: 35 DRAWERS, TOP CHEST, UPRIGHT STORAGE CABINET
- 10FT 20 DRAWER HEAVY DUTY METAL WORK BENCH
- 30FT X 70FT X 16FT COMMERCIAL GRADE STORAGE BUILDING C/W: COMMERCIAL FABRIC, WATERPROOF, UV AND FIRE RESISTANT, 13' X 13' DRIVE THROUGH DOOR
- 30FT X 50FT X 16FT COMMERCIAL GRADE STORAGE BUILDING C/W: COMMERCIAL FABRIC, WATERPROOF, UV AND FIRE RESISTANT, 13' X 13' DRIVE THROUGH DOOR
- 30FT X 40FT X 15FT PEAK CEILING DOUBLE DOOR STORAGE BUILDING C/W: COMMERCIAL FABRIC, WATERPROOF, UV AND FIRE RESISTANT, 12' X 12' DRIVE THROUGH DOORS AT TWO ENDS
- 20FT X 30FT X 12FT PEAK CEILING STORAGE SHELTER C/W: COMMERCIAL FABRIC, ROLL UP DOOR
- 10 FT X 10 FT COMMERCIAL INSTANT POP UP TENT
- 20 FT X 40 FT FULL CLOSED PARTY TENT, C/W: 800 SQ.FT, DOORS, WINDOWS, 4 SIDE WALLS INCLUDED
- 30FT X 40FT X 15FT SUPER CEILING CONTAINER STORAGE SHELTER
- 20FT X 30FT TWIN WALL GREEN HOUSE
- 94'' SKID STEER HYDRAULIC DOZER BLADE
- 10000 LB HEAVY DUTY TWO POST AUTO LIFT
- 72'' FORKLIFT FORK EXTENSION
- 20FT HEAVY DUTY BI-PARTING WROUGHT IRON DRIVEWAY GATE
- 30 TON BRIGGS STRATTON LOG SPLITTER
- 80'' 3 PTO HEAVY DUTY ROTARY TILLER C/W: GEAR DRIVE
- 10 TON DIGITAL FLOOR SCALE C/W: 78'' PLATFORM
- 72" HEAVY DUTY SKID STEER GRAPPLE BUCKET
- HEAVY DUTY TIRE CHANGER, C/W: 110V 60 HZ
- HEAVY DUTY WHEEL BALANCER C/W: 110V 60 HZ
- 3 PTO HEAVY DUTY WOOD CHIPPER C/W: FIT 40-70HP
- INFRATECH 17K WATT MEDIUM WAVE PAINT CURING SYSTEM W/ INFRARED SENSORS, 17,000 WATTS OF CURING POWER FOR MULTIPLE PANEL REPAIRS, INDEPENDENTLY CONTROLLED ZONES - 8,000-WATT TOP (4,000 WATTS EACH) AND 9,000-WATT BOTTOM (3,000 WATTS EACH) CURING HEADS, TWO SINGLE ZONE SOLID STATE, PROGRAMMABLE CONTROLS WITH FACTORY SET CYCLE TIME, ADJUSTABLE SHOCK ARM AND NARROW FRAME PROFILE, EQUIPPED WITH 50' POWER CORD
- WALTCO CANTILEVER LIFT GATE MOD: BZ-44. SN: 679429, LIFT CAP: 4400 LB., BRAND NEW. MANF. DATE: 04-14

DIRECTIONS: From I-95: Take exit 42 Scarborough, Turn left onto Payne road and follow for 1/2 mi., Turn left onto Holmes Rd. and follow 1 mile to auction site on right.



TERMS: Cash or your good check. 10% Buyer's Premium. All items sold for immediate removal day of sale. For more information contact auctioneer's office at (207)885-5100 and request auction #18-128. Sale Catered. Our 7,839th Auction and 46th year. Richard J. Keenan #236.