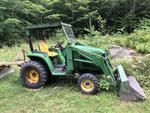 2001 JOHN DEERE 4200 4WD TRACTOR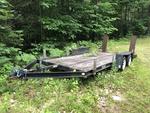 2000 ON THE ROAD 2-AXLE TRAILER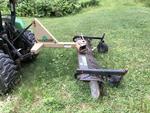 LANDPRIDE LANDSCAPE RAKE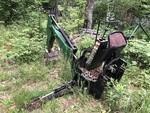 JOHN DEERE 47 BACKHOE ATTACHMENT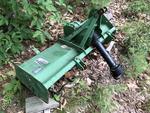 JOHN DEERE 550 TILLER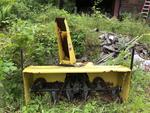 JOHN DEERE SNOWBLOWER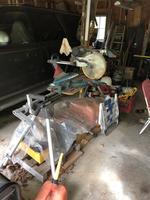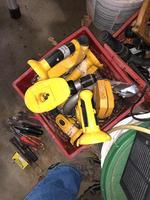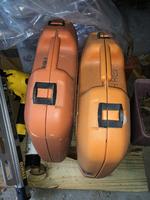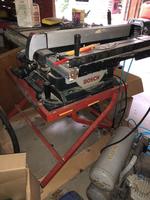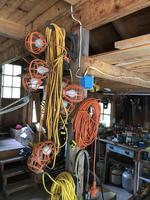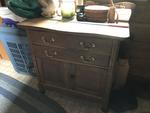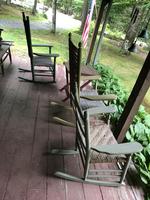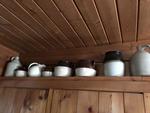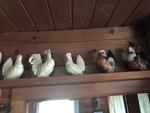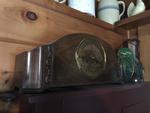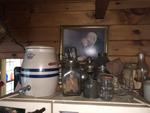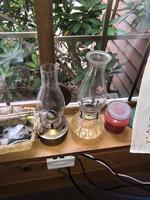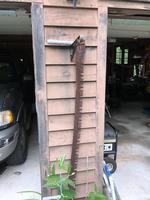 Click an image for an enlarged version.


Auction 18-121
PUBLIC TIMED ONLINE AUCTION 18-121

*************************************************
2000 JOHN DEERE 4200 4WD TRACTOR - BACKHOE ATTACHMENT - SNOWBLOWER - 2-AXLE EQUIPMENT TRAILER - WOODWORKING & SHOP EQUIPMENT - BUILDING CONTRACTOR'S TOOLS & EQUIPMENT - STONEWARE CROCKS - BOTTLES - FIREARMS
*************************************************
RE: OWNER DOWNSIZING
*************************************************
ONLINE BIDDING BEGINS: SUNDAY, JULY 29, 2018 AT 9AM
ONLINE BIDDING ENDS: MONDAY, AUGUST 13, 2018 AT 1PM
*************************************************
PREVIEW: FRIDAY, AUGUST 10, 2018 FROM 11AM-12PM, 79 BUSWELL RD., BRIDGTON, ME
SORRY, NO UNATTENDED, UNSUPERVISED ACCESS TO THE AUCTION SITE IS ALLOWED.
PLEASE PLAN TO ATTEND THE SCHEDULED PREVIEW.




YOU MUST LOG ON TO PROXIBID.COM TO BID AT THIS SALE. CLICK ON PROXIBID LOGO ABOVE.

STAGGERED END TIMES: The Timed Online Auction will be utilizing a staggered end time of (10) Lot ending every (2) minutes. Extending bidding will continue into the next end time until there is no bid for a full 2 minute period. (Lots 1-10 end at 1PM, Lots 11-20 end at 1:02PM, Lots 21-30 ends at 1:04PM, etc. unless the lot is in extended bidding.)

AUCTIONEER'S NOTE: The Keenan Auction Company is pleased to have been selected to conduct the timed online auction for Mr. Steven Haggett of Bridgton, ME. Mr. Haggett is down sizing and selling many of the tools and equipment that he used throughout his career as a building contractor. Also in the sale will be a 2001 John Deere 4wd tractor and several attachments as well as many household items and collectibles. Please join us for an hour long preview on August 10, 2018 from 11AM-12PM. An auctioneer will be on-site at the home to answer any questions concerning the auction process and to provide a detailed catalog to the attendees. If you have any questions prior to the preview please do not hesitate to contact our office at 207-885-5100 and reference auction # 18-121.

PARTIAL ASSET LISTING:
• 2000 JOHN DEERE 4200 4WD TRACTOR W/ 420 LOADER BUCKET, CAB, HOURS: 1,743.4
• JOHN DEERE 550 TILLER, 3-POINT HITCH, PTO DRIVE, S/N: M00550X170220
• JOHN DEERE 47 BACKHOE ATTACHMENT
• LANDPRIDE LANDSCAPE RAKE, 3-POINT HITCH
• JOHN DEERE SNOWBLOWER ATTACHMENT, 60"
• 2000 ON THE ROAD MODEL ET600016 UTILITY TRAILER, 2-AXLE, S/N: 109FS2124Y2022309
• RELIANT DRILL PRESS
• BOSCH SLIDING COMPOUND MITER SAW & STAND
• BOSCH CONTRACTOR'S TABLE SAW
• WOOD BANDSAW
• SURVEYING EQUIPMENT
• PORTABLE AIR TANK
• CIRCULAR SAWS
• FRAMING NAILERS
• CORDLESS POWER TOOLS
• RECIPROCATING SAWS
• INVENTORY OF HAND TOOLS
• INVENTORY OF LONG HANDLED TOOLS
• CONTRACTOR'S TOOL BUCKETS
• WHEEL BARROW
• PAINT SUNDRIES
• HI-LIFT JACK
• HYDRAULIC JACKS
• STIHL CHAINSAW
• WERNER 8' FIBERGLASS STEP LADDER
• WERNER 24' FIBERGLASS EXTENSION LADDER
• LITTLE GIANT MULTI-FUNCTION LADDER
• LADDER BRACKETS
• CONTRACTOR'S PORTABLE LIGHTS
• POWER CORDS
• VINTAGE CROSSCUT SAW
• VINTAGE BUCKSAW
• OAK 2-DRAWER, 2-DOOR DRESSER
• 2 OVER 2 DRESSER W/ MIRROR
• CANE SEAT PORCH ROCKERS
• COLLECTIBLE GLASSWARE, BOTTLES, CROCKS, ROOSTERS, CERAMICS
• VINTAGE MANTLE CLOCK
• KEROSENE LANTERNS
• SCHOOL DESK
• OLD MILK CANS
• WINCHESTER MODEL 32 SPECIAL LEVER ACTION RIFLE
• ITHACA 12 GA. PUMP ACTION SHOTGUN
• JAPANESE BOLT ACTION RIFLE W/ BAYONETTE

REMOVAL: TUESDAY, AUGUST 14, 2018 FROM 9AM-12PM.

TERMS: Valid credit card required to bid. Payment will be Visa/MC ONLY. 17% Buyer's Premium. Purchaser responsible for trucking/shipping arrangements. For more information contact Auctioneer's office at (207) 885-5100 and request auction #18-121. Richard J. Keenan #236. Our 46th Year & 7,840th Auction.