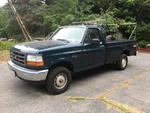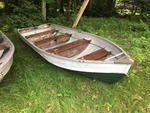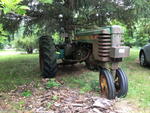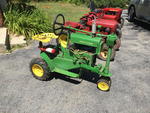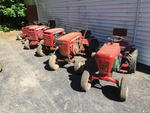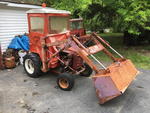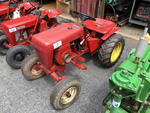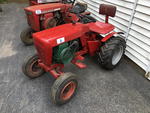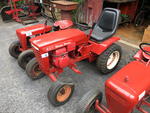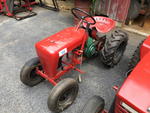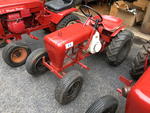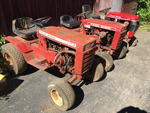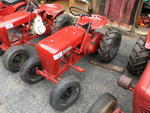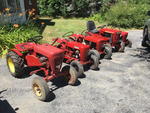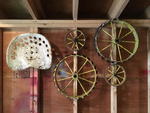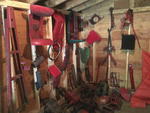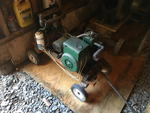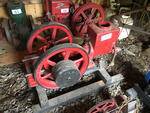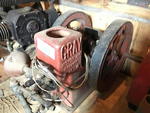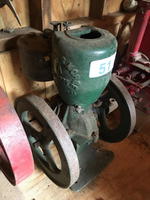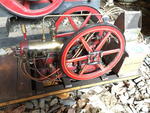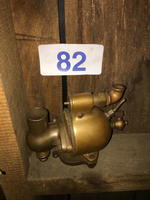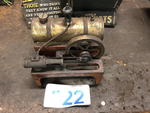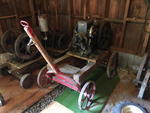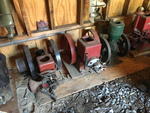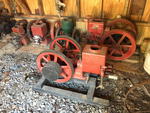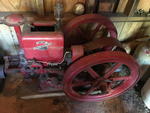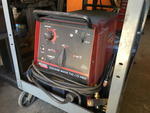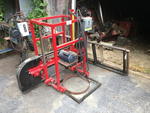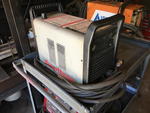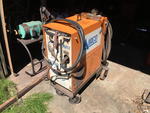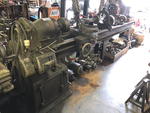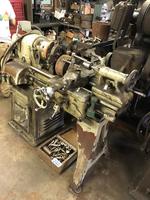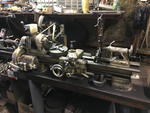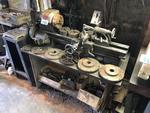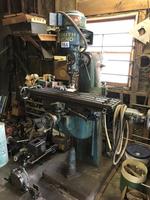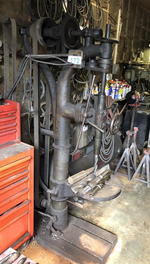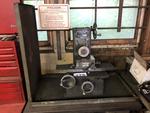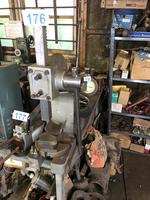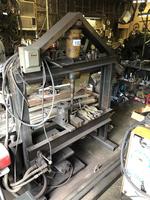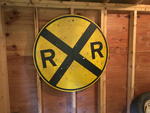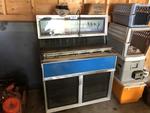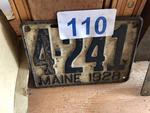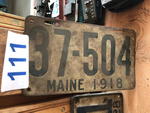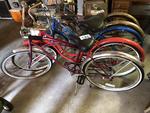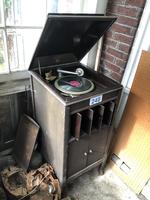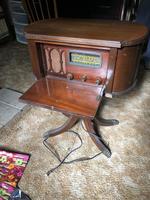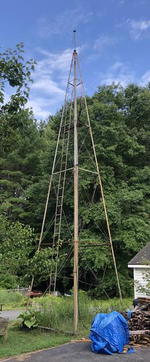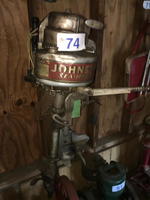 Auction 18-130

PUBLIC TIMED ONLINE AUCTION 18-130


*************************************************************
WHEEL HORSE TRACTOR COLLECTION - 1941 JOHN DEERE MDL: H TRACTOR - 1994 FORD F150 PICKUP TRUCK - HIT & MISS ENGINES - MACHINE SHOP EQUIPMENT - WELDING - ALUMINUM BOATS - TRAILER - HOUSEHOLD ITEMS
*************************************************************
RE: ESTATE OF VINCENT E. RODERICK

*************************************************************
ONLINE BIDDING BEGINS: SUNDAY, AUGUST 5, 2018 AT 9AM

ONLINE BIDDING ENDS: MONDAY, AUGUST 20, 2018 AT 1PM
(STAGGERED END TIMES)
*************************************************************
PREVIEW DATE: FRIDAY, AUGUST 17, 2018 FROM 10-11AM.
169 GORHAM ROAD, SCARBOROUGH, ME
SORRY, NO UNATTENDED, UNSUPERVISED ACCESS TO THE AUCTION SITE IS ALLOWED. PLEASE PLAN TO ATTEND THE SCHEDULED PREVIEW.



YOU MUST LOG ONTO PROXIBID.COM TO BID AT THIS SALE. CLICK ON PROXIBID LOGO ABOVE.

STAGGERED END TIMES: The Timed Online Auction will be utilizing a staggered end time of (10) Lot ending every (2) minutes. Extending bidding will continue into the next end time until there is no bid for a full 2 minute period. (Lots 1-10 end at 1PM, Lots 11-20 end at 1:02PM, Lots 21-30 ends at 1:04PM, etc. unless the lot is in extended bidding.)

AUCTIONEER'S NOTE: The Keenan Auction Company is pleased to have been selected to conduct the timed online auction for the estate of Mr. Vincent E. Roderick of Scarborough, ME. The sale will include the late Mr. Roderick's 1994 Ford F150 4wd pickup truck with only 38,000 miles, Wheel Horse Tractor & Make-N-Break engine collection as well as his machine shop and support equipment. Please join us for an hour long preview on August 17, 2018 from 10AM-11AM. An auctioneer will be on-site at the home to answer any questions concerning the auction process and to provide a detailed catalog to the attendees. If you have any questions prior to the preview please do not hesitate to contact our office at 207-885-5100 and reference auction # 18-130.

PARTIAL LISTING:
TRUCKS - TRACTORS - PUMPS - MAKE AND BREAK ENGINES
- 1994 FORD F150 XL REGULAR CAB LONG BED 4WD PICKUP TRUCK, 4.9L, MILES, 38,909 MILES, S/N: 1FTEF14Y3RLA48307
- 1985 FORD F150 REGULAR CAB PICKUP TRUCK WITH BOOM CRANE, MILES, S/N:
- JOHN DEERE MODEL H NARROW NOSE TRACTOR W/ WINCH, S/N: 25695
- CUSTOM BUILT JOHN DEERE B MINIATURE TRACTOR
- WHEEL HORSE LAWN TRACTOR WITH LOADER BUCKET & CAB
- TORO WHEEL HORSE CLASSIC LAWN TRACTOR WITH MOWER DECK & CAB, KOHLER MAGNUM 12 ENGINE
- (16) WHEEL HORSE TRACTORS
- WHEEL HORSE SNOW BLOWER ATTACHMENT
- WHEEL HORSE LAWN TRACTOR PARTS
- OSHKOSH UNIVERSAL LIGHT & POWER PLANT MODEL: M06-GH, 300 WATT, S/N: 112915
- SHIPPENSBURG BY DOMESTIC ENGINE AND PUMP COMPANY, ENGINE NO. 6915, 1.5HP
- DOMESTIC BY DOMESTIC ENGINE AND PUMP COMPANY, ENGINE NO. 20398, 1/2HP
- JOHN M. SMYTH MDSE. CO. 1.5HP NO. 71799
- UNITED ENGINE COMPANY TYPE A, 2.5HP, NO. 205584
- ASSORTED LAWN TRACTOR TIRES

SHOP & SUPPORT EQUIPMENT
- AIRCO DIP/STICK 100 WELDER, S/N: DH109101
- HYPERTHERM POWERMAX 600 PLASMA CUTTING SYSTEM, S/N: PMX600-010782
- LINCOLN ELECTRIC SQUARE WAVE TIG 175 PRO WELDER, S/N: 10732U1010705332
- SHOP CART WITH HEAVY DUTY EXTENSION CORD
- SOUTH BEND PRECISION LATHE MODEL: A, CATALOG NO. CL644Z
- SOUTH BEND PRECISION LATHE MODEL: A, CATALOG NO. CL770Z
- SOUTH BEND PRECISION LATHE CATALOG NO. CL145A
- SOUTH BEND VERTICAL MILLING MACHINE CATALOG MIL-4218
- 14.5-16" SOUTH BEND QUICK CHANGE GEAR LATHE
- SANFORD MANUFACTURING CORP SURFACE GRINDER
- ROCKWELL 11" DRILL PRESS
- BELT DRIVEN DRILL PRESS
- INDUSTRIAL AIR HORIZONTAL AIR COMPRESSOR
- SUNEX 6" PEDESTAL GRINDER
- ARBOR PRESS
- ACETYLENE CART, HOSE, TORCH & GAUGES
- BANDSAW BLADE WELDER
- HYDRAULIC PORT-A-POWER
- HYDRAULIC CYLINDERS
- STEEL 3-LEG WORK BENCH WITH VISE
- CRAFTSMAN 12" TABLE SAW
- FIBERGLASS 28' EXTENSION LADDER
- 7-DRAWER ROLLING TOOL CABINET
- CENTURY 7-DRAWER TOOL CHEST
- 7-DRAWER TOP TOOL CHEST

COLLECTIBLES & MISCELLANEOUS
- BANDSAW MILL, 5HP, 1PH
- CHAINSAWS
- (2) ALUMINUM BOATS
- SINGLE AXLE TRAILER
- RAILROAD CROSSING SIGN
- ANTIQUE SINGLE BOTTOM PLOW
- REAR TINE TILLER
- JOHNSON 4HP OUTBOARD ENGINE
- TROLLING MOTOR
- FISHING GEAR
- JUKE BOX
- STROMBERG CARLSON RADIO
- RECORD PLAYER
- SINGER KNITTING MACHINE
- KNITTING YARN

REMOVAL:
TUESDAY, AUGUST 21, 2018 FROM 8AM-4PM. Buyer is responsible for loading their purchases. No equipment or person will be available for lifting. Please bring appropriate equipment and help.

TERMS: PAYMENT IN US FUNDS BY VISA/MC ONLY. 17% Buyer's Premium. Purchaser responsible for shipping arrangements. For more information contact Auctioneer's office at (207) 885-5100 and request auction #18-130., Richard J. Keenan, License #236. Our 46th Year & 7,842nd Auction.