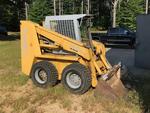 GEHL 6625 DX SKID STEER LOADER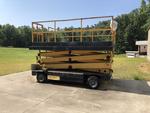 SCISSOR PLATFORM LIFT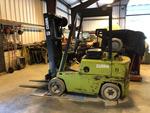 CLARK C500 FORKLIFT, LP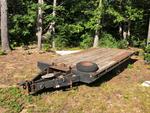 WOOD DECK TRAILER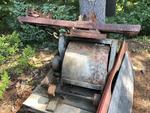 GEHL PAVEMENT GRINDER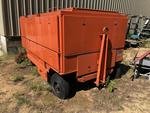 TRAILER MOUNTED AIR CONDITIONER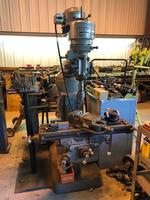 BRIDGEPORT VERTICAL MILLING MACHINE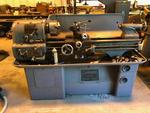 CLAUSING 13 X 36 ENGINE LATHE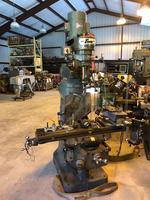 ENCO VERTICAL MILLING MACHINE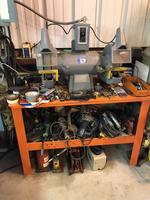 BALDOR BENCH GRINDER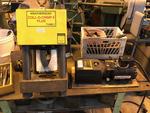 WEATHERHEAD COLL-O-CRIMP II PLUS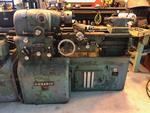 MONARCH LATHE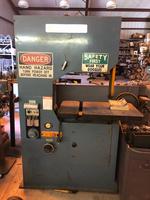 ENCO METAL BANDSAW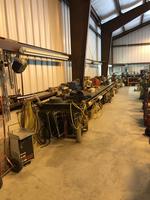 BATTERY CHARGER, CLAMPS, SHOP TOOLS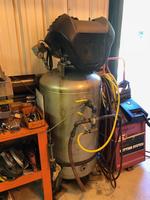 VERTICAL AIR COMPRESSOR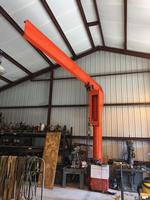 PEDESTAL JIB CRANE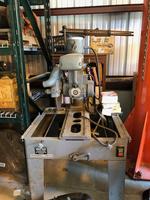 ROCKWELL RADIAL ARM SAW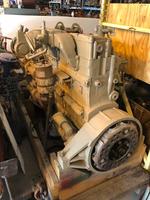 DIESEL ENGINE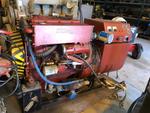 LP GAS GENSET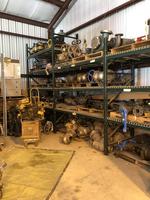 VALVE INVENTORY

VALVE INVENTORY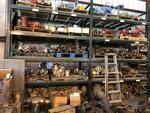 VALVE INVENTORY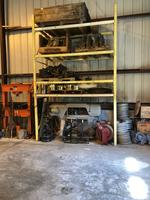 KYSOR JOHNSON HORIZONTAL BANDSAW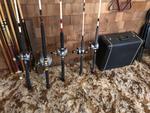 DEEP SEA FISHING GEAR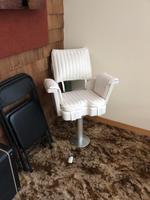 FIGHTING CHAIR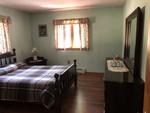 QUEEN BEDROOM SET & TRIPLE DRESSER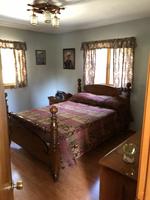 QUEEN BEDROOM SET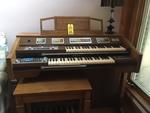 BALDWIN FANFARE DELUXE ORGAN WITH BENCH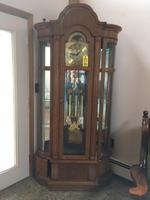 BALDWIN GRANDFATHER CLOCK AND SIDE CURIO CABINETS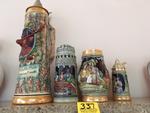 GERMAN BEER STEINS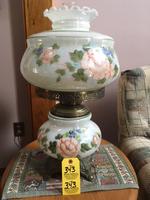 DOUBLE GLOBE ELEC. LAMP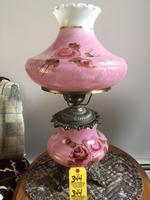 DOUBLE GLOBE ELEC. LAMP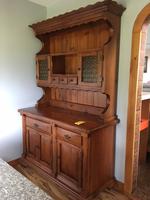 KITCHEN BUFFET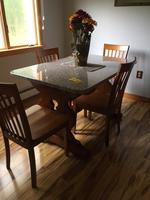 GRANITE TOP TABLE WITH 4 CHAIRS

Auction 18-151E
ONSITE & ONLINE PUBLIC AUCTION 18-151
*************************************************************
REAL ESTATE & EQUIPMENT
EQUIPMENT: MACHINE SHOP & SUPPORT EQUIPMENT – CLARK C500 FORKLIFT - AERIAL PLATFORM LIFT - SKID STEER LOADER - ATV - INDUSTRIAL VALVE INVENTORY - DIESEL GENSETS - HOUSEHOLD ITEMS
REAL ESTATE: CUSTOM BRICK HOME, 60' X 80' STEEL BUILDING, 6+/- ACRES, 499'+/- RD. FRONTAGE ON MORRELL'S MILL RD. & 488'+/- RD. FRONTAGE ON WEST 1ST ST., NO. BERWICK, ME
*************************************************************
RE: ASSETS OF THE ARMAND J. LACASSE ESTATE
*************************************************************
THURSDAY, OCTOBER 11, 2018 at 10AM
140 MORRELL'S MILL RD., NO. BERWICK, ME
*************************************************************
PREVIEW DATE: WEDNESDAY, SEPTEMBER 26, 2018
FROM 10AM-12PM & 8AM MORNING OF SALE
*************************************************************



CLICK ON PROXIBID LOGO ABOVE TO VIEW ONLINE BIDDING SITE.

AUCTIONEER'S NOTE: At the request of the Personal Representative Ricky L'Heureux, the Keenan Auction Company will conduct the Real Estate & Equipment Auction for the Armand J. Lacasse Estate. There will several hundred items in this sale including construction equipment, forklift, machine shop and support equipment, ATV, and household items so please plan to attend our real estate and equipment preview on September 26, 2017 from 10am-12pm to inspect the hundreds of items to be offered in this sale. Can't make the sale, online bidding is available through Proxibid.com by clicking the link above. Sale will be catered.

TO VIEW THE REAL ESTATE WEBSITE
CLICK HERE.

PARTIAL LISTING:
- GEHL 6625 DX SKID STEER LOADER
- CLARK C500 FORKLIFT, LP
- SCISSOR PLATFORM LIFT
- DAVEY PORTABLE AIR COMPRESSOR
- GUARDIAN MODEL 0052420 STANDBY GENERATOR, 13,000 WATT, 1PH
- WESTERBEKE DIESEL GENSET
- DETROIT DIESEL GENSET
- CUMMINS DIESEL ENGINE
- MERCEDES 6-CYLINDER DIESEL ENGINE
- 2-CYLINDER DIESEL ENGINE
- YORK REFRIGERATION COMPRESSOR
- GEHL PAVEMENT GRINDER
- ENGINEERED AIR SYSTEMS TRAILER MOUNTED AIR CONDITIONER
- HEAVY DUTY SINGLE AXLE REEL TRAILER
- THREE AXLE EQUIPMENT TRAILER
- POLARIS MAGNUM 325 4WD ATV
- YARD-MAN DLX LAWN TRACTOR, HYDRASTATIC TRANSMISSION
- TROY BUILT 33-TON WOOD SPLITTER, HONDA 240CC GAS ENGINE
- (2) ELECTRIC WOOD SPLITTERS
- (2) BRIDGEPORT VERTICAL MILLING MACHINE
- ENCO VERTICAL MILLING MACHINE
- ENCO VERTICAL BANDSAW
- JOHNSON HORIZONTAL BANDSAW
- ROCKWELL DELTA RADIAL ARM SAW
- BALDOR BENCH GRINDER
- MAGNETRIC DRILL PRESS
- WEATHERHEAD COLL-O-CRIMP II PLUS
- BARDONS & OLIVER NO. 2 GEARED ELECTRIC TURRET LATHE
- 1961 FARREL-BIRMINGHAM CO. LATHE MODEL 1C
- ANDYCHOW AFM ENGINE LATHE
- CLAUSING 13 X 36 ENGINE LATHE
- (4) MONARCH LATHES
- SNAP-ON YA200LA PLASMA CUTTING MACHINE
- LINCOLN 225 AMP ARC WELDER
- WELDING CLAMPS
- (2) ACETYLENE TORCH SETS
- NUGIER HYDRAULIC SHOP PRESS
- DRILL PRESSES
- CAMPBELL HAUSFELD VERTICAL AIR COMPRESSOR
- CURTIS 10HP, 3PH HORIZONTAL AIR COMPRESSOR
- BATTERY CHARGERS
- BENCH GRINDERS
- PEDESTAL GRINDERS
- BROWN & SHARPE 510 MICROMASTER SURFACE GRINDER
- REID SURFACE GRINDER
- BENCH VISES
- PEDESTAL JIB CRANE
- HEAVY DUTY PALLET RACKING
- (12) SECTIONS OF CANTILEVER RACKING
- LANDA STEAM CLEANER
- ACETYLENE TORCH SET
- LARGE INVENTORY OF INDUSTRIAL VALVES
- HOUSEHOLD FURNITURE: LIVING ROOM, DINING ROOM, BEDROOM
- FLAT PANEL TV
- DEEP SEA FISHING ROD & REELS
- FIGHTING CHAIR FOR FISHING BOAT

REMOVAL: Day of Sale until 5PM and Friday, October 12, 2018 from 8AM-3PM

RIGGING:
For Rigging Services please contact Davis Maintenance & Rigging, Biddeford, ME 207-284-4247

EQUIPMENT TERMS:Cash, Personal or Company Checks in US Funds, Out-of-state checks with bank letter of guarantee. 10% Buyer's Premium Onsite. For more information contact Auctioneer's office at (207) 885-5100 and request auction #18-151. Richard J. Keenan #236. Our 46th Year & 7,877th Auction.

DIRECTIONS: From Downtown No. Berwick at the junction Routes 4 (Elm St.) & 9 (Wells St.), follow Rt. 4 north 2.7 miles, left onto Morrells Mill Rd., follow .7 miles to property on the right.