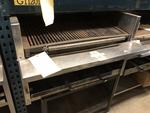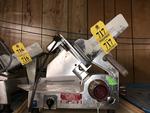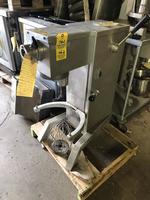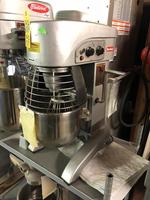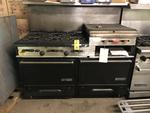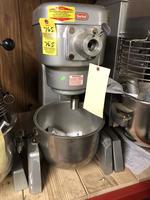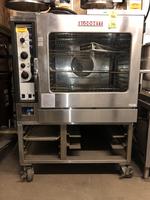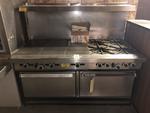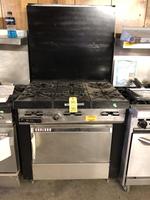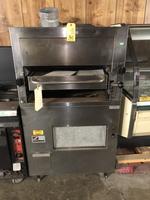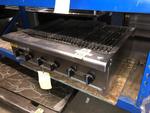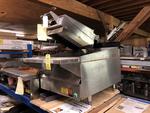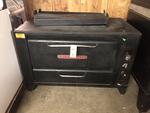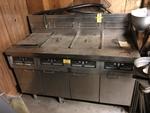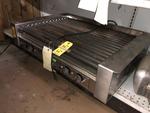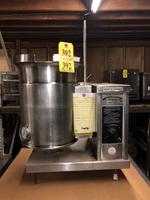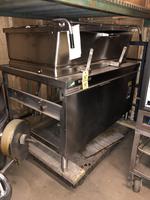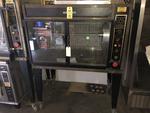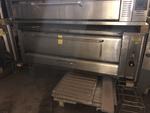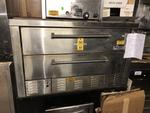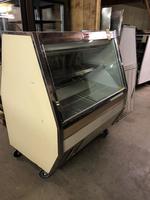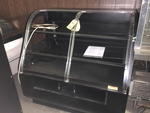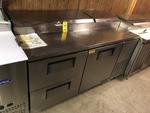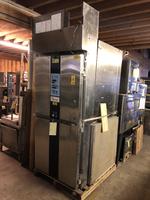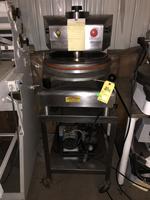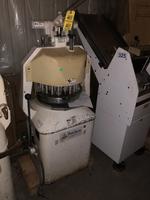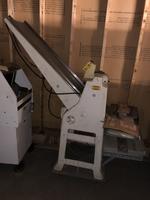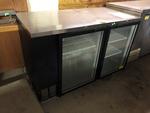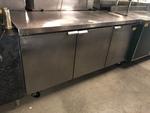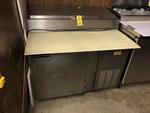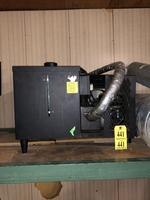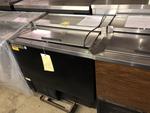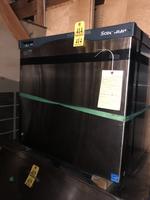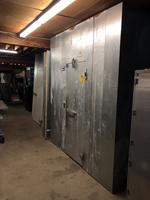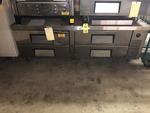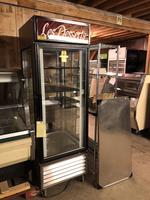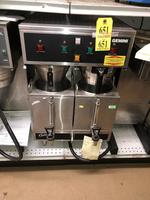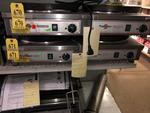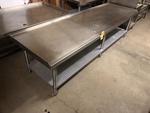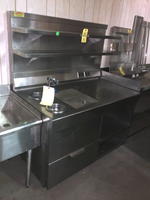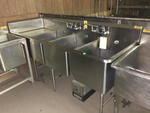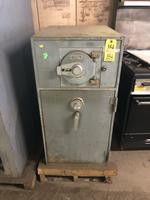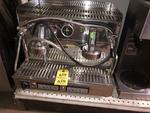 Auction 18-154
AUCTION HAS BEEN CONVERTED TO A TIMED ONLINE AUCTION

IMPORTANT TIMED ONLINE AUCTION
*************************************************************
18-154 TIMED ONLINE AUCTION OF (650+) PIECES OF RESTAURANT & FOOD SERVICE EQUIPMENT - REFRIGERATION - BAKERY & DELI EQUIPMENT - ICE CREAM MACHINES - PIZZA & CONVECTION OVENS
RE: MAJOR INVENTORY REDUCTION OF PETE'S RESTAURANT EQUIPMENT
ONLINE BIDDING BEGINS: SUNDAY, OCTOBER 28, 2018 AT 9AM
ONLINE BIDDING ENDS: THURSDAY, NOVEMBER 15, 2018 AT 1PM
*************************************************************
PREVIEW DATES: ITEMS MAY BE INSPECTED WEEK DAYS FROM 9AM-3PM AT 10 EASTERN AVE., CENTER CONWAY, NH.
*************************************************************

AUCTIONEER'S NOTE: The Keenan Auction Company is pleased to announce the second Inventory Reduction Auction of Pete's Restaurant Equipment in Center Conway, NH. A family-owned and operated business for over 30 years, Pete's Restaurant Equipment has supplied the people of Maine and New Hampshire with quality food service equipment and supplies. Their 25,000SF facility provides their customers the largest selection of new and used restaurant equipment north of Boston. The owners of Pete's Restaurant Equipment have commissioned the Keenan Auction Company to conduct the inventory reduction auction of surplus food service equipment to their ongoing needs. For your convenience, items may be previewed weekdays from 9am-3pm at Pete's facility. Contact auctioneer's office at (207) 885-5100 with any questions.

SELLER'S NOTE: PETE HAS INDICATED THAT OVER 90% OF HIS INVENTORY HAS BEEN BENCH TESTED AND IS OPERATIONAL. BECAUSE ITEMS ARE BEING SOLD AS-IS, WHERE-IS, EXTENSION CORDS CAN BE PROVIDED TO POWER UP AND TEST ITEMS DURING AN INSPECTION. THERE ARE HUNDREDS OF GOOD QUALITY ITEMS IN THIS SALE AND BUYERS ARE ENCOURAGED TO INSPECT DESIRED ITEMS PRIOR TO BIDDING.

CLICK PROXIBID LOGO TO VIEW ONLINE BIDDING SITE!



REMOVAL: 18-154 FRIDAY, NOVEMBER 16,19 & 20 FROM 9AM-3PM & NOVEMBER 21 FROM 9AM-12PM. PALLETIZING & CRATING IS AVAILABLE. PLEASE CONTACT PETE'S RESTAURANT EQUIPMENT AT (603) 356-6656 FOR DETAILS. Please bring labor to assist with lifting & loading.

TERMS 18-154 15% Buyer's Premium. All sales are final. For additional information call (207) 885-5100 and request by auction number 18-154. Our 7,876th Auction and 46th Year. Stefan P. Keenan License #2823.

AUCTION CATALOG:
LOT DESCRIPTION
351 ▪ GARLAND G286RC 6-BURNER RANGE/CONVECTION OVEN
351A ▪ HUSSMAN 6-BURNER RANGE/OVEN, LP
352 ▪ KEATING MIRACLEAN 36BFLD GRIDDLE W/ STAND, NAT GAS
353 ▪ GARLAND 6B24RG 6-BURNERRANGE, 24" GRIDDLE, DBBL OVEN
354 ▪ YORK COMBINATION SAFE
355 ▪ BOSTON LOCK & SAFE CO. COMBINATION SAFE
356 ▪ ARMOR SAFE CORP COMBINATION SAFE
357 ▪ PORTABLE SERVICE BAR W/ DROP IN SINK 48"x29"x49"
358 ▪ GARLAND 4-BURNER RANGE, 36" HOT-TOP, DBBL OVEN, NAT GAS
359 ▪ WOLF FB3030 6-BURNER STEP-UP RANGE, NAT GAS
360 ▪ VULCAN SNORKEL 4-BURNER RANGE, LP GAS
361 ▪ SOUTHBEND 170D-4 INFRARED BROILER
362 ▪ TRUE G4SM-23 4-SIDED GLASS MERCHANDISER, S/N: 940716
363 ▪ 4-SHELF, 48" HOT MERCHANDISER, 1PH
363A ▪ ATLAS WCM-4 122" SALAD BAR W/REACH-IN MERCHANDISER & STAINLESS STEEL RAIL
364 ▪ TRUE TCBE-52SDR EXTENDED TOP REFRIGERATED CHEF BASE
365 ▪ 2015 TRUE TRCB-72 4-DRAWER REFRIGERATED CHEF BASE
366 ▪ TRUE TRCB-36 2-DRAWER REFRIGERATED CHEF BASE
367 ▪ BLODGETT 901 SINGLE DECK PIZZA OVEN, LP GAS
367A ▪ GARLAND AIR DECK PARTS OVEN
368 ▪ BAXTER PC101-M38T PROOFER RETARDER, S/N: 9714-00447, 3PH
369 ▪ PEERLESS C1061NS DECK PIZZA OVEN, LP GAS
370 ▪ COMSTOCK CASTLE P018 COUNTERTOP PIZZA OVEN, NAT GAS
371 ▪ PIZZAZIP PIZZA OVEN BY HARVIC MFG. CORP.
371A ▪ BAKERS PRIDE 32" ELECTRIC PIZZA OVEN
372 ▪ PEERLESS 30" ELECTRIC COUNTERTOP PIZZA OVEN, STONE DECK
373 ▪ BAKERS PRIDE P22 ELECTRIC COUNTERTOP PIZZA OVEN, 220V
374 ▪ BAKERS PRIDE 21" ELECTRIC COUNTERTOP PIZZA OVEN
375 ▪ GARLAND GPD75 PYRO DECK PIZZA OVEN, NAT GAS
377 ▪ BLODGETT 1000 SINGLE DECK PIZZA OVEN, LP GAS
378 ▪ BLODGETT 901 SINGLE DECK OVEN
379 ▪ BLODGETT MT1820E00030 CONVEYOR OVEN, 1PH
380 ▪ BLODGETT MT1828G/AB CONVEYOR OVEN, 1PH
381 ▪ NANJING PRO-COM ML300EBC HEATER, LP GAS
382 ▪ HARDT ROTISSERIE OVEN, NAT GAS
383 ▪ HARDT MARK V ROTISSERIE OVEN, NAT GAS
384 ▪ BKI FS ELECTRIC ROTISSERIE OVEN, 1PH
385 ▪ ESQUIRE R2-3 ROTISSERIE OVEN, 1PH
385A ▪ GENIE POWERED SUPERLIFT 1/2HP 1PH
386 ▪ BLODGETT BC14G/AA COMBINATION CONVECTION & STEAM OVEN, LP GAS
387 ▪ MARKET FORGE 1800-1, 40-GAL ELECTRIC BRAISING TILT SKILLET, 3PH, 480V
388 ▪ SOUTHBEND L600 MANUAL TILT SKILLET, CONVERTED FROM 3PH TO 1PH
390 ▪ CLEVELAND KET-3-T TILTING STEAM KETTLE, 1PH
392 ▪ CLEVELAND KET-3-T TILTING STEAM KETTLE, 1PH
393 ▪ ROUND UP CS2010 COUNTERTOP STEAM, 220V, 3600W
394 ▪ WINSTON HA30D2GE 2-DRAWER STEAMER, 1PH
395 ▪ CLEVELAND STEAMCRAFT III/V TABLETOP STEAMER, 3PH
395A ▪ MARKET FORGE ST-3E 220V COUNTERTOP STEAMER
396 ▪ WINSTON HA4522 PASS THRU HOLDING CABINET
397 ▪ SUPER SYSTEMS OP-3 CONVENTION OVEN/PROOFER, 3PH
398 ▪ LOCKWOOD CA72 PROOF BOX
399 ▪ 2-DOOR PROOF BOX
399A ▪ OCEANARIUM PRODUCTS 72x30x51"H LOBSTER TANK
400 ▪ CARTER HOFMAN CHA-18EL13 HOLDING CABINET
401 ▪ DOUGH PRO DP1300 18" DOUGH PRESS
402 ▪ OLIVER 797G BREAD SLICER, S/N: 80298
403 ▪ DUTCHESS BAKERS' MACHINERY CO. JN SEMI-AUTO DOUGH/DIVIDER ROUNDER, 208-230V 3PH
404 ▪ DOUGH EXPRESS DXA-SS DOUGH PRESS W/ S/S STAND & COMPRESSOR, 1PH
405 ▪ DOUGH PRO DP1100 DOUGH PRESS, 1PH
406 ▪ DOUGH ROLLER
407 ▪ KOLPAK 8'x8'x10'H WALK-IN FREEZER, CAPSULE PACK
408 ▪ 12'x7'x9'H WALK-N BOX (NO REFRIGERATION)
409 ▪ HOSHIZAKI ICE DISPENSER
410 ▪ MANITOWOC SERIES 1100 ICE MACHINE W/ BIN
411 ▪ MANITOWOC SERIES 1100 ICE MACHINE W/ BIN
412 ▪ MANITOWOC SERIES 1100 ICE MACHINE W/ BIN
412A ▪ STAINLESS STEEL ICE BIN
412B ▪ SCOTSMAN CM250 ICE MAKER W/ MANITOWAC ICE BIN
412C ▪ SCOTSMAN CM650AE-32E ICE MACHINE
412D ▪ 500LB ICE BIN
412E ▪ MANITOWAC SERIES 800 ICE MAKER
412F ▪ FOLLETT ICE BIN
413 ▪ KOLD-DRAFT 400LB. WATER COOLED ICE MACHINE W/ BIN
414 ▪ SCOTSMAN PRODIGY C1030SA 1000LB. ICE MACHINE
415 ▪ MANITOWOC AD-1192W ICE MACHINE W/ BIN
416 ▪ HOSHIZAKI KM-630MAE ICE MACHINE
417 ▪ ICE MACHINE BIN
418 ▪ WHIRLPOOL CBE-6 ICE BIN
419 ▪ MANITOWOC 700LB. ICE BIN
419A ▪ SCOTSMAN HTB500 ICE BIN
419B ▪ SCOTSMAN HTB500 ICE BINS
419C ▪ MANITOWAC SERIES 200 ICE MACHINE W/ BIN
419D ▪ CRYSTAL TIPS BE-990A-Y ICE BIN
419E ▪ MANITOWAC SERIES 600 ICE MAKER W/ CC0330 DISPENSER
419F ▪ JORDON ST-6-SC BACK BAR COOLER
419G ▪ TRU TD-65-24 BOTTLE COOLER S/N: 645423
419H ▪ PORTABLE BAR
419I ▪ GE 6-BURNER ELECTRIC RANGE
420 ▪ CORNELIUS 8-HEAD SODA FOUNTAIN
421 ▪ CORNELIUS 43385 8-HEAD SODA FOUNTAIN
422 ▪ REMCOR TJ90 4-HEAD SODA FOUNTAIN
422A ▪ 6-HEAD SODA DISPENSER W/ DROP IN ICE BIN
423 ▪ BEVERAGE AIR DW47 SLIDE TOP BOTTLE COOLER
424 ▪ BEVERAGE AIR GF34 SLIDE TOP BOTTLE COOLER
425 ▪ TRUE TBB-4G BACK BAR KEG/BOTTLE COOLER (NO TAPS/HOLE ON TOP)
426 ▪ BACK BAR MIRROR/SHELF UNIT
427 ▪ TRUE TBB-2-S 58" BACK BAR COOLER
428 ▪ BEVERAGE AIR BB58G 60" BACK BAR COOLER
428A ▪ BEVERAGE AIR BB48GY-1-B-27 WORK TOP REACH-IN COOLER
429 ▪ HOBART 5700D SLANT SAW MEAT SAW, 3HP, 3PH
430 ▪ TRENTON TLP87DED LOW PROFILE EVAPORATOR, 2-FAN
431 ▪ CHOICE OF REFRIGERATION
432 ▪ CHOICE OF REFRIGERATION
433 ▪ CHOICE OF REFRIGERATION
434 ▪ CHOICE OF REFRIGERATION
435 ▪ CHOICE OF REFRIGERATION
435A ▪ SECTIONS OF COOLER RACKING, (15) SHELVES
435B ▪ LOT OF (4) ASSORTED SECTIONS OF PALLET RACKING
436 ▪ (21) DISH RACKS
437 ▪ (10) DISH RACKS
438 ▪ (12) DISH RACKS
439 ▪ (21) DISH RACKS
440 ▪ (20) DISH RACKS
441 ▪ MICROMATIC GLYCOL SYSTEM
442 ▪ HABCO BEVERAGE SYSTEMS 8531-1 BEER CHILLER
442A ▪ LOT OF ASSORTED DUCT WORK
443 ▪ BEVERAGE AIR DP46 SANDWICH PREP TABLE
444 ▪ TRUE TPP-67D-2 PIZZA PREP
444A ▪ DELFIELD V18660-P32 PIZZA PREP
444B ▪ BEVERAGE AIR DP93 PREP TABLE
445 ▪ BEVERAGE AIR WTB-93 WORKTOP COOLER
446 ▪ DELFIELD 18666-BUC 66" U/C COOLER
447 ▪ S/S 54" OVERHEAD SHELF UNIT
448 ▪ S/S OVERHEAD SHELF UNIT, 2-SHELF
449 ▪ ALLMETAL REFRIGERATED CABINET
450 ▪ CONTINENTAL SW72 WORKTOP COOLER
451 ▪ DELFIELD 407CA UNDERCOUNTER REFRIGERATOR
451A ▪ BEVERAGE AIR UCR20Y-141 UNDERCOUNTER REFRIGERATOR
451B ▪ TRAULSEN UHT27-R UNDERCOUNTER REFRIGERATOR
451C ▪ BEVERAGE AIR UCR27 UNDERCOUNTER REFRIGERATOR
451D ▪ HOSHIZAKI CRMR48-18M PREP TABLE
451E ▪ BEVERAGE AIR SPED-48-18PN-4 PREP TABLE
451F ▪ JORDON C5U-15-12ST PREP TABLE
452 ▪ TRUE QA-4818MB 48" SANDWICH PREP
453 ▪ BEVERAGE AIR SPE60-16 SANDWICH PREP
454 ▪ METALFRIO SCLM2-60-24 SANDWICH PREP
454A ▪ VICTORY S/S PREP TABLE
455 ▪ BEVERAGE AIR SP72-18 SANDWICH PREP
456 ▪ DUKE HOT/COLD BUFFET TABLE 102"L
457 ▪ ATLAS METAL WCMD-C-5 74" SALAD BAR
458 ▪ PORTABLE COLD TABLE, 54"
459 ▪ DUKE 1537SL 48" DROP-IN
460 ▪ STAINLESS STEEL 60" COLD TABLE
460A ▪ ATLAS 6' DROP IN COLD TABLE
460B ▪ DELFIELD 8173 73.25"x26" SALAD DROP IN
461 ▪ REFRIGERATED COLD TABLE W/ (2) 86" GLASS FRONT SNEEZE GUARDS
462 ▪ REFRIGERATED CABINET/COUNTER W/ LOWERATOR
463 ▪ CARTER HOFFMANN REFRIGERATED CABINET W/ LOWERATOR
464 ▪ CONTINENTAL CARLISLE 6' PORTABLE FOOD/SALAD BAR
465 ▪ CAMBRO 5' PORTABLE FOOD/SALAD BAR
465A ▪ CAMBRO PORTABLE SALAD BAR
466 ▪ CROSLEY WCCISF SHELVADOR ICE CREAM FREEZER, 54"x27"x32"
467 ▪ TAYLOR Y754-27 SOFT SERVE ICE CREAM MACHINE, 1PH
469 ▪ COLDELITE UF253-G SOFT SERVE ICE CREAM MACHINE, 1PH
470 ▪ TAYLOR 334-22 SOFT SERVE ICE CREAM MACHINE, 1PH
471 ▪ TAYLOR 754-27 SOFT SERVE ICE CREAM MACHINE, 1PH
472 ▪ COLDELITE UC-711 SOFT SERVE ICE CREAM MACHINE
473 ▪ ATLAS GRANITE TOP DROP-IN COLD TABLE, SELF-CONTAINED, 53"x19.5"
474A ▪ ATLAS GRANITE TOP WF5 FROST DROP IN COLD TABLE (GRANITE SHORTER THAN UNIT)
474B ▪ TRUE GDM-69 SLIDING DOOR MERCHANDISER
475 ▪ NELSON BPGDIPRIT 48" DIPPING CABINET
476 ▪ KELVINATOR DC-68 ICE CREAM DIPPING CABINET
477 ▪ DIPWELL DIPPER WELLS
478 ▪ KELVINATOR KGT88 SLIDING GLASS TOP DIPPING CABINET
478A ▪ KELVINATOR KGT88 ICE CREAM FREEZER
479 ▪ 48" GLASS SNEEZE GUARD, S/S TOPPING DISPENSER
480 ▪ LOT OF ICE CREAM TOPPING ACCESSORIES: (56) PUMPS, (21) FLIP TOP COVERS, (22) PORCELAIN BINS, (43) PLASTIC BINS, (34) S/S ROUND BINS W/ LADLE LIDS, (31) S/S BINS
481 ▪ NORRIS REFRIGERATED MILK DISPENSER
482 ▪ (2) SILVER KING REFRIGERATED MILK DISPENSERS
483 ▪ (2) REFRIGERATED MILK DISPENSERS, NORRIS & SILVER KING
483B ▪ DERBY ONE SHOT EK27C1V 30" ICE CREAM CASE
483C ▪ DERBY ONE SHOT EK27C1V 30" ICE CREAM CASE
484 ▪ REFRIGERATED DESERT CASE
485 ▪ RED BULL MINI COOLER
486 ▪ RED BULL MINI COOLER
487 ▪ DELFIELD 724 COUNTERTOP GLASS COOLER
488 ▪ FRANKE DC-4 27" COUNTERTOP MERCHANDISER
489 ▪ HAIER COMPACT FREEZER
490 ▪ HAIER COMPACT REFRIGERATOR
491 ▪ TRUE GDM-05 COUNTERTOP REFRIGERATED MERCHANDISER
492 ▪ RANDELL 40026M COUNTERTOP REFRIGERATED MERCHANDISER
493 ▪ PERLICK REFRIGERATED ICE BIN
494 ▪ BEVERAGE AIR ER-1 S/S REFRIGERATOR
494A ▪ TRAULSEN S/S 6-DOOR REFRIGERATOR
494B ▪ TRUE T-23-1-G-1 (2) 1/2 DOOR REFRIGERATOR S/N: 897294
495 ▪ BEVERAGE AIR CF24-1 GLASS DOOR MERCHANDISER
496 ▪ PINNACLE GLASS 3-DOOR MERCHANDISER
496A ▪ MASTER BILT BMG-52 2-DOOR GLASS REFRIGERATOR
496B ▪ HOBART HF2 2-DOOR REACH-IN FREEZER
497 ▪ KOCH KRI-33 REACH-IN FREEZER
498 ▪ GLENCO GUARDIAN XL ALPHA 22-T REACH-IN FREEZER
499 ▪ SILVER KING SK2SB REFRIGERATOR
500 ▪ SILVER KING SK2SB REFRIGERATOR
501 ▪ POLAR 77" BAKERY DISPLAY CASE
504 ▪ KYSOR WARREN BDNMS4 DELI DISPLAY CASE
505 ▪ DELFIELD V1524 REFRIGERATED DISPLAY CASE
506 ▪ DRY BAKERY CASE 48"
509 ▪ FEDERAL RSS-35C REFRIGERATED SELF-SERVE COOLER
509B ▪ TURBO AIR TOM-40L(B) OPEN DISPLAY MERCHANDISER
509C ▪ STRUCTURAL CONCEPTS FJAFA056 REFRIGERATED BOTTOM, DRY TOP MERCHANDISER
509D ▪ COOL TECH CMPH-48CB-SC DRY DISPLAY CASE
509E ▪ MCCRAY SC-CDS-35-4 50" DELI CASE
510 ▪ MCCRAY 5C-GD58-34E 96" DELI CASE
510A ▪ FEDERAL CG6050 SC-2 DRY BAKERY CASE
510B ▪ FEDERAL BAKERY DISPLAY CASE
510C ▪ STRUCTURAL HV48R 4' BAKERY REFRIGERATED DISPLAY CASE
511 ▪ MCCRAY 5C-CFS35-8 96" MEAT/FISH CASE
512 ▪ FEDERAL FLOWER DISPLAY CASE (REQUIRES REMOTE REFRIGERATION)
513 ▪ 60" DISPLAY CASE
514 ▪ 78" BAKERY DISPLAY CASE
515 ▪ SOUTHERN 75"BAKERYDISPLAY CASE
516 ▪ SOUTHERN 96" DISPLAY CASE
517 ▪ FEDERAL 77" DRY DISPLAY CASE
518 ▪ 2-DOOR DISPLAY CASE
519 ▪ LIGHTED PASTRY DISPLAY CASE
520 ▪ 58.5" BAKERY DISPLAY CASE
521 ▪ 59" REFRIGERATED DISPLAY CASE
522 ▪ FEDERAL 58" REFRIGERATED CASE
523 ▪ REGAL SCEB48R 51" BAKERY DISPLAY CASE
524 ▪ 60" DRY BAKERY DISPLAY CASE
525 ▪ (2) ELECTRIC HAND DRYERS
526 ▪ STAINLESS STEEL SHELF UNIT
527 ▪ (3) WATER SERVICE FAUCETS
528 ▪ STAINLESS STEEL POT SINK
529 ▪ 2-BAY PORCELAIN KITCHEN SINK
530 ▪ SUPREME METAL S/S HAND SINK
531 ▪ S/S STAND W/ BUILT IN SINK
532 ▪ HOT WATER HOSE STATION W/ CHEMICALS
533 ▪ S/S SINK W/ INSINKERATOR SS-125, SPRAY NOZZLE
534 ▪ S/S 10' 3-BAY SINK W/ DISPOSAL BAY
535 ▪ S/S 54" 3-BAY DEEP WELL SINK, 18"D
536 ▪ S/S 7' 3-BAY SINK W/ (2) FAUCETS
537 ▪ S/S 63" 2-BAY SINK
538 ▪ S/S 12"x32" HAND SINK
539 ▪ EAGLE WB3-18 BACK BAR DRAIN TABLE
540 ▪ KROWNE BACK BAR DRAIN TABLE
541 ▪ S/S 3-BAY BACK BAR SINK
542 ▪ BAR KING S/S BACK BAR SINK W/ DRAIN
543 ▪ S/S 5' WAITRESS STATION
544 ▪ SEIDMAN BROS. WATER SERVICE STATION
545 ▪ FAUCET, DRAINS & RACK
546 ▪ S/S ICE BIN
547 ▪ FLOJET BOTTLED WATER DISPENSING SYSTEM
548 ▪ S/S TRAY CART
549 ▪ S/S TABLE
550 ▪ CAFETERIA LINE COUNTER
551 ▪ S/S 84"x20" UPPER SHELF (LEGS ON 1 SIDE)
552 ▪ S/S 108"x20" UPPER SHELF
553 ▪ FALCON FABRICATIONS MODULAR PACK TABLE BASE UNIT
554 ▪ S/S 32" FRENCH FRY TABLE
555 ▪ S/S 60" CABINET
556 ▪ M&E S/S TIERED 60"x30" CABINET
557 ▪ M&E S/S TIERED 60"x30" CABINET
558 ▪ S/S TABLE W/ SHEET RACK & DRAWER, 6'x33"
559 ▪ S/S TABLE W/ SHEET RACK & DRAWER, 6'x33"
560 ▪ S/S 48"x29.5" WORKTOP CABINET
561 ▪ S/S 42"x27" WORKTOP CABINET
562 ▪ S/S 17' 2-SIDED RACK HOLDER
563 ▪ S/S 45"x48" CORNER SHELF
564 ▪ S/S 30"x36" RACK
565 ▪ S/S SPEED RAIL
566 ▪ S/S 24"x27" INSULATED COLD BIN
567 ▪ S/S WALL SHELF
568 ▪ S/S 21" TRAY GUIDES
569 ▪ ASSORTED SHELF BRACKETS
570 ▪ S/S 32"x34" CABINET
571 ▪ S/S GLASS RACK
572 ▪ INGREDIENT BINS
573 ▪ S/S 29" MICROWAVE CART
574 ▪ S/S APPLIANCE STAND, 30"x36"x24"H
575 ▪ POLY TOP 58"x30" CUTTING TABLE (32"x29" & 36"x29" POLY, NOT EXACT FIT)
576 ▪ S/S WALL MOUNT TABLE 38"x24" W/ 6" BACKSPLASH
577 ▪ BMW MFG 86"x34" S/S CUTTING TABLE W/ 50" OVERHEAD SHELF
578 ▪ GALVANIZED 20"x19.5" DRAWER W/ SLIDES
579 ▪ S/S 88"x10" OVERHEAD SHELF, 72" PLASTIC SNEEZE GUARD & 48" STAND
580 ▪ S/S 20"x26"x6.5"H RISER
581 ▪ S/S 33.25"x22"x18"H APPLIANCE STAND
582 ▪ S/S 48"x32" APPLIANCE STAND W/ DRAWERS
583 ▪ S/S 29"x20"x26"H APPLIANCE STAND
584 ▪ S/S 4' APPLIANCE STAND
585 ▪ S/S 8'x30" APPLIANCE STAND
586 ▪ S/S 6'x30" APPLIANCE STAND
587 ▪ METAL UTILITY CABINET
588 ▪ METAL UTILITY CABINET
589 ▪ S/S 52"x42" APPLIANCE STAND
590 ▪ BUNN CDS3 SLUSHIE MACHINE
591 ▪ CECILWARE GB3K HOT BEVERAGE DISPENSER
592 ▪ BUNN 454 2-FLAVOR CAPPUCCINO MACHINE
593 ▪ CECILWARE GB3 HOT BEVERAGE DISPENSER
594 ▪ CURTIS SCHC-1D-10-02 HOT CHOCOLATE MACHINE
595 ▪ CAPPUCCINO MACHINE
596 ▪ SURE SHOT AC-320 DISPENSING SYSTEM
597 ▪ SURE SHOT AC-10 DISPENSING SYSTEM
598 ▪ SURE SHOT ACMF5 DISPENSING SYSTEM
599 ▪ COFFEE POT WARMERS
600 ▪ VACULATOR 3-BURNER POT WARMERS
601 ▪ HOT CHOCOLATE MACHINE
602 ▪ JUBILEE DSA HOT CHOCOLATE MACHINE
603 ▪ JET HCL3A HOT CHOCOLATE MACHINES
604 ▪ BUNN ICED TEA BREWER
605 ▪ CECILWARE ICED TEA BREWER
606 ▪ BUNN ICED TEA DISPENSER
607 ▪ BUNN ICED TEA DISPENSER
608 ▪ NESTEA THE QUENCHER DISPENSER
609 ▪ ICED TEA DISPENSER
610 ▪ GRINDMASTER 100 COFFEE GRINDER
611 ▪ GRINDMASTER 551 COFFEE GRINDER
612 ▪ GRINDMASTER 100 COFFEE GRINDER
613 ▪ GRINDMASTER 100 COFFEE GRINDER
614 ▪ BUNN G92THDDO COFFEE GRINDER
615 ▪ BUNN G92THDDO COFFEE GRINDER
616 ▪ BUNN G92THDDO COFFEE GRINDER
617 ▪ BUNN G9HD COFFEE GRINDER
618 ▪ GRINDMASTER GCG100 COFFEE GRINDER
619 ▪ MODEL: 8730 COFFEE GRINDER
620 ▪ GRINDMASTER GCG100 COFFEE GRINDER
621 ▪ COLD STAR REFRIGERATED CREAMER DISPENSER
622 ▪ COLD STAR REFRIGERATED CREAMER DISPENSER
623 ▪ WYOTT CLASSIC REFRIGERATED CREAMER
624 ▪ INSULATED CREAMER DISPENSER
625 ▪ WITCO WARMING BOX
626 ▪ CAMBRO INSULATED BOXES
627 ▪ CECILWARE CAPPUCCINO DISPENSER
628 ▪ STAINLESS STEEL HOT DOG TANK
629 ▪ HOT FOOD LIDS
630 ▪ CUP DISPENSERS
631 ▪ STAR S/S SINGLE DRAWER BUN WARMER
632 ▪ APWYOTT BW20 BREAD WARMER
633 ▪ STAR SST-25 BUN WARMER
635 ▪ EMBER-GLO BR20 COUNTERTOP DRAWER FOOD STEAMER
636 ▪ BUN STEAMER
637 ▪ WINSTON CVAP B-SERIES STEAM DRAWER
638 ▪ STAR HOLMAN CONVEYOR TOASTER
639 ▪ BELLECO CONVEYOR TOASTER
640 ▪ PRINCE CASTLE STB-22 CONVEYOR TOASTER
641 ▪ HOLMAN 710 CONVEYOR TOASTER
642 ▪ TOASTMASTER 4-SLICE TOASTERS
643 ▪ TOASTMASTER 4-SLICE TOASTERS
644 ▪ TOASTMASTER 4-SLICE TOASTERS
645 ▪ WYOTT HOT ROD HOT DOG ROLLER
646 ▪ JJ CONNOLLY V-A-35 HOT DOG ROLLER
647 ▪ JJ CONNOLLY 38" HOT DOG ROLLER
648 ▪ STAR GR28CCTS PANINI PRESS
649 ▪ S/S STEAMER
650 ▪ TOASTMASTER TC208 CONVEYOR TOASTER
651 ▪ CURTIS GEMINI GEM12 SATELLITE BREWER
652 ▪ NEWCO MB KP-D AIR POT BREWER
653 ▪ CURTIS GEMINI GEM-120-P-12 COFFEE BREWER
654 ▪ BUNN-OMATIC OL35 COFFEE BREWER
655 ▪ NEWCO IALD COFFEE BREWER
656 ▪ AKAP AIR POT BREWER
657 ▪ BUNN TFDBC AIR POT BREWER
658 ▪ BUNN SOFTHEAT SH SATELLITES
659 ▪ ELEKTRA DITTA FREGNAN FLORINDO ESPRESSO MACHINE
660 ▪ CONDIMENT DISPENSER
661 ▪ SOFT PRETZEL CABINET
662 ▪ ZOJIRUSHI RICE COOKER
663 ▪ EAGLE BW-2 WARMING LIGHT
664 ▪ MAVER COFFEE MACHINES
665 ▪ TOASTWELL WAFFLE MAKER
666 ▪ GOLD MEDAL 5020 GIANT WAFFLE CONE MAKER
667 ▪ AMANA RADARANGE MICROWAVE
668 ▪ SHARP CP-50 COMMERCIAL MICROWAVE
669 ▪ SILESI DUAL SANDWICH PRESS
670 ▪ KRAMPOUZ 2-BURNER INDUCTION RANGE
671 ▪ KRAMPOUZ 2-BURNER INDUCTION RANGE
672 ▪ WELLS SW10 WARMER
673 ▪ FEI FOOD WARMERS
674 ▪ SYSCO FOOD WARMER
675 ▪ HI-TEC FOOD WARMER
676 ▪ INSTANT BURGER A975 COOKER
677 ▪ VOLLRATH 1001 FOOD WARMER
678 ▪ GE HFO-71 2-DRAWER BUN WARMER
679 ▪ TOASTMASTER 2-DRAWER BUN WARMER
680 ▪ TOASTMASTER 2-DRAWER BUN WARMER
681 ▪ EDLUND 700 CAN PUNCH
682 ▪ ROUND CHAFING DISH
683 ▪ BEVERAGE DISPENSER
684 ▪ BEVERAGE DISPENSER
685 ▪ EDLUND CAN OPENER
686 ▪ LOT OF (2) HAMILTON BEACH 3-HEAD MIXERS (LABELED PARTS)
687 ▪ SERVER 4-PUMP DISPENSER
688 ▪ SERVER 3-PUMP DISPENSER
689 ▪ ROBOT COUPE R4X FOOD PROCESSOR
690 ▪ ROBOT COUPE R2 FOOD PROCESSOR
691 ▪ PRINCE CASTLE 46 BLENDER
692 ▪ BLENDER JARS
693 ▪ WAGEBEREICH 50G SCALE
694 ▪ ASSORTED TRAYS
695 ▪ HOBART 30LB QUANTUM SCALE W/ PAPER
696 ▪ HOBART 30LB DIGITAL SCALE
697 ▪ HOBART 30LB DIGITAL SCALE
698 ▪ CARDINAL DETECTO 240oz DIGITAL SCALE
699 ▪ NCI 30LB DIGITAL SCALE
700 ▪ WEIGHTRONIZ 6720-15 DIGITAL SCALE
701 ▪ DETECTO D1130 SCALE
702 ▪ PLEXI-GLASS SELF SERVE BINS
703 ▪ PLEXI-GLASS SELF SERVE BINS
704 ▪ PLEXI-GLASS SELF SERVE BINS
705 ▪ NATIONAL SCALE 205-9 SCALE
706 ▪ HOBART 200LB SCALE
707 ▪ PASTA-MAT INC PASTA MAKER
708 ▪ EDWARD KATZINGER DOUGH DROPPERS
709 ▪ LOT OF ASSORTED BAKEWARE ON SHELF
710 ▪ TOASTMASTER 5115 CHOPPER
711 ▪ HOBART 84142 1/3HP BUFFALO CHOPPER
712 ▪ BIRO SIR STEAK TENDERIZER
713 ▪ UNIVEX 7510 10" SLICER (NEEDS SHARPENER)
714 ▪ HOBART 512 12" SLICER (NEEDS CARRIAGE)
715 ▪ UNIVEX 6509 SLICER
716 ▪ UNIVEX PREP SAVER 4510 10" SLICER
717 ▪ FLEETWOOD AS220 SLICER
718 ▪ AXIS AX-S,10/N SLICER
719 ▪ HOBART 1612E 12" SLICER
720 ▪ GLOBE 725L 12" SLICER
721 ▪ GLOBE CHEFMATE GC512 12" SLICER
722 ▪ GLOBE 500L SLICER
723 ▪ BERKEL 813A SLICER
724 ▪ UNIVEX MAX 8512 SLICER
725 ▪ UNIVEX DURO 7512 12" SLICER
726 ▪ BIZERBA 12" MANUAL SLICER
727 ▪ GLOBE 3750 AUTOMATIC SLICER (MISSING PRODUCT HOLDER)
728 ▪ US BERKEL 817 SLICER
729 ▪ TOSHIBA STRATA PHONE SYSTEM W/ (2) DKT32105D PHONES
730 ▪ GOLD MEDAL POPCORN CABINET W/ UMBRELLA
731 ▪ ALTO SHAAM 43x32 HOT DISPLAY CABINET
732 ▪ HENNY PENNY 46" FOOD WARMER
733 ▪ DOYON RP3 PIZZA WARMER
734 ▪ PRINCE CASTLE 5TB-22 HEATED DISPLAY
735 ▪ DELI-WRAP 630-1
736 ▪ HEAT SEAL 625A W/ NELCO ULTRA WAND
737 ▪ WELLS DUAL ACCESS BISCUIT CABINET
738 ▪ FLEETWOOD PP-100 PATTY PRESS
739 ▪ WARING COMMERCIAL WKS800 KNIFE SHARPENER
740 ▪ WARING COMMERCIAL PISTOL VACUUM SEALING SYSTEM
741 ▪ ACME SUPREME 6001 JUICER
742 ▪ ACME SUPREME 6001 JUICER
743 ▪ GLASS FRONT DISPLAY CABINET
744 ▪ HATCO FLAV-R-FRESH FDW-1X CABINET
745 ▪ HATCO FLAV-R-FRESH FDW-2X CABINET
746 ▪ MERRY CHEF 402S SPEED OVEN
747 ▪ PERFECT FRY PFC5708 SEMI-AUTOMATIC FRYER
748 ▪ STAR HFD-2-CR DISPLAY CABINET
749 ▪ MODEL: 695 FOOD WARMER/DISPLAY
750 ▪ WISCO JJ304HH CURVED GLASS FOOD WARMER
751 ▪ WISCO 680-1 PIZZA DISPLAY CABINET
752 ▪ HATCO COOK & HOLD OVEN W/ PARTS MACHINE
753 ▪ HATCO CHEF SYSTEM CSC1CM COOK & HOLD OVEN
754 ▪ EVAP BY WINSTON CB21 HOLD BOX
755 ▪ AMERICAN RANGE ARM1 LP GAS CONVECTION OVEN
756 ▪ AMERICAN RANGE M1 LP GAS CONVECTION OVEN
757 ▪ BLODGETT 1PH CONVECTION OVEN
758 ▪ LANG EHS-C 1/2 SIZE 1PH 240V CONVECTION OVEN
759 ▪ BLODGETT 1PH CONVECTION OVEN
760 ▪ OUTDOOR LIGHT FIXTURE
762 ▪ UNIVEX M-20 20QT MIXER
763 ▪ BERKEL FMS10NH 10QT MIXER W/ BOWL, WHIP
765 ▪ BERKEL EF20BT 20QT MIXER W/ BOWL
767 ▪ HOBART 1HP 1PH 110V 60QT MIXER W/ 30 QT REDUCER W/ BOWL, WHIP & HOOK
768 ▪ MIXER GRATER ATTACHMENT
769 ▪ MIXER GRATER ATTACHMENT
770 ▪ ROUND UP CCC-20 ELECTRIC CORN COOKER
771 ▪ CECILWARE COUNTERTOP NATURAL GAS FRYER
772 ▪ GOLD MEDAL FW-9 SHALLOW FRYER
773 ▪ FRY DUMP STATION
774 ▪ FRYMASTER 6SMSSP 1PH PASTA COOKER
775 ▪ PITCO FRIALATOR RTE14S-C 1PH PASTA COOKER
776 ▪ ALTO-SHAAM FAE-55FS 3PH FRYER
777 ▪ BELSHAW CAKE DONUT DEPOSITOR
778 ▪ FRYMASTER FDH45CC2 4-BAY FRYER
779 ▪ PITCO FRIALATOR 24P-E DONUT FRYER
780 ▪ IMPERIAL IFS2525 SPLIT POT LP GAS FRYER (NEEDS TANK & VALVE)
781 ▪ AMERICAN RANGE AF45 FRYER
782 ▪ CHOICE OF MIXER ACCESSORIES
783 ▪ CHOICE OF MIXER ACCESSORIES
784 ▪ CHOICE OF MIXER ACCESSORIES
785 ▪ CHOICE OF MIXER ACCESSORIES
786 ▪ CHOICE OF MIXER ACCESSORIES
787 ▪ CHOICE OF MIXER ACCESSORIES
788 ▪ CHOICE OF MIXER ACCESSORIES
789 ▪ CHOICE OF MIXER ACCESSORIES
790 ▪ CHOICE OF MIXER ACCESSORIES
791 ▪ CHOICE OF MIXER ACCESSORIES
792 ▪ CHOICE OF MIXER ACCESSORIES
793 ▪ CHOICE OF MIXER ACCESSORIES
794 ▪ CHOICE OF MIXER ACCESSORIES
795 ▪ CHOICE OF MIXER ACCESSORIES
796 ▪ CHOICE OF MIXER ACCESSORIES
797 ▪ CHOICE OF MIXER ACCESSORIES
798 ▪ CHOICE OF MIXER ACCESSORIES
799 ▪ CHOICE OF MIXER ACCESSORIES
800 ▪ CHOICE OF MIXER ACCESSORIES
801 ▪ HOBART 20QT PARTS MACHINE
802 ▪ HOBART 20QT PARTS MACHINE
803 ▪ BLODGETT 1/2 SIZE CONVECTION OVEN
804 ▪ GARLAND 4-BURNER 3' GRIDDLE DOUBLE OVEN RANGE
805 ▪ GLENCO STAR 2-DRAWER CHEFS BASE FREEZER
806 ▪ IMPERIAL 1SB24 24" SALAMANDER, LPG
807 ▪ VULCAN 1CM4M CHEESE MELTER, LPG
808 ▪ 31" GAS SALAMANDER BROILER
809 ▪ US RANGE 1RCMA36 CHEESE MELTER, LPG
810 ▪ MAGIC KITCHEN FM-SMB-648 4' CHARBROILER
811 ▪ MAGIGLO CM-SMB-630 30" CHARBROILER
812 ▪ MAGIC KITCHEN FM-SMB-630 30" CHARBROILER
813 ▪ MAGIC GLOW CM SMB300 30" LP GAS CHARBROILER
814 ▪ GARLAND 36" RADIANT CHARBROILER
815 ▪ WOLF FRS72-SEFABO 4-BURNER, 4' CHARBROILER REFRIGERATED CHEF BASE
816 ▪ MAGIC KITCHEN 4' LP GAS CHARBROILER
817 ▪ 2-BURNER HOT TOP
818 ▪ WELLS H63 2-BURNER HOT PLATE
819 ▪ STAR 24" GRIDDLE
820 ▪ 4-BURNER 11" HOT TOP PLATE
821 ▪ GARLAND 6B 6-BURNER HOT PLATE
822 ▪ PALOMO RICE COOKER
823 ▪ GLO-RAY GRFFC FOOD WARMER
824 ▪ TURBO AIR TARB36 3' CHARBROILER
825 ▪ 5' GRIDDLE TOP
826 ▪ 3' GRIDDLE TOP
827 ▪ STAR 624TSP 2' GRIDDLE
828 ▪ WOLF TBRG24BRL NAT GAS GRIDDLE
829 ▪ METAL APPLIANCE STAND
830 ▪ S/S 69" CHEFS TABLE
831 ▪ OPTIMAL AUTOMATICS AUTODONER VERTICAL BROILER
832 ▪ HATCO GLORAY 36" HEAT LAMP
833 ▪ HATCO & AUTOFRY 2' HEAT LAMPS
834 ▪ THERMAL RAYE HEAT LAMPS
835 ▪ CECILWARE STA-HOT FOOD WARMER, BROKEN BULB
836 ▪ ASSORTED APPLIANCE STANDS & GLASS SNEEZE GUARDS ON RACK
837 ▪ SOUTHBEND X436D 6-BURNER RANGE
838 ▪ ALTO SHAAM DOD-72 COOK HOLD DISPLAY
839 ▪ 3-BAY ELECTRIC STEAM TABLE
840 ▪ DUKE 4' CABINET W/ STEAM BAY
841 ▪ BUFFET TOPPERS
842 ▪ VOLLRATH 5-BAY STEAM TABLE
843 ▪ VOLLRATH 37901 5-BAY STEAM TABLE
844 ▪ VOLLRATH L-2 37095 COMBO HOT/COLD TABLE
845 ▪ 63" 2-BAY STEAM TABLE
846 ▪ ATLAS METAL W1H-D-4 STEAM TABLE
847 ▪ RANDELL 3613 3-BAY STEAM TABLE
848 ▪ EAGLE DHT3-120 3-BAY STEAM TABLE
849 ▪ EAGLE DHT3-120 3-BAY STEAM TABLE
850 ▪ S/S 3-BAY STEAM TABLE INSERT
851 ▪ ASSORTED S/S COVERS
852 ▪ 46" TOPPER
853 ▪ BROASTER COMPANY VS120-4 ROTISSERIE CHICKEN MACHINE
854 ▪ S/S 7' REFRIGERATED 3' WORKTOP, 4' APPLIANCE STAND
855 ▪ HOBART AM12 3PH PASS THRU DISHWASHER
856 ▪ CHAMPION DHS 1PH PASS THRU DISHWASHER
857 ▪ JACKSON R24 GLASS WASHER (NEEDS PUMP)
858 ▪ HOBART FW UNDERCOUNTER DISHWASHER
859 ▪ INSINKERATOR SS75 1PH 3/4HP GARBAGE DISPOSAL
860 ▪ INSINKERATOR PROSS-4 1PH GARBAGE DISPOSAL
861 ▪ INSINKERATOR SS150 3PH 1.5HP GARBAGE DISPOSAL
862 ▪ HATCO CC9 1PH WATER BOOSTER
863 ▪ COATES 6K 1/3PH WATER BOOSTER
864 ▪ MOYER DIEBEL 301HT GLASS WASHER
865 ▪ MEIKO POINT 2 SERIES DV120.2 3PH DISHWASHER
866 ▪ LAMBER 050F 1PH DISHWASHER
867 ▪ JACKSON TEMPSTAR NB 3PH PASS THRU DISHWASHER
868 ▪ US CHEMICAL AFC DISHWASHER
869 ▪ BRADFORD WHITE M50S5D-6 50-GALLON ELECTRIC WATER HEATER
870 ▪ BRADFORD WHITE M11TW50S5CX10 48-GALLON LP WATER HEATER
871 ▪ HUBBELL U1033 10 GALLON ELECTRIC WATER HEATER
872 ▪ S/S 60"x84" CLEAN TABLE
873 ▪ S/S 64" SOILED DISH TABLE
874 ▪ S/S 60" SOILED DISH TABLE
875 ▪ S/S 7' SOILED DISH TABLE
876 ▪ S/S 77" SOILED DISH TABLE