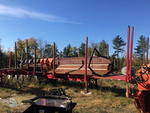 1986 DELOUPE LOG TRAILER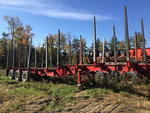 TRI-AXLE LOG TRAILER 40'x102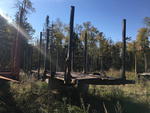 1986 DELOUPE 45'x102 LOG TRAILER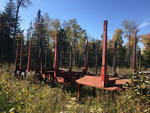 TRI-AXLE LOG TRAILER 38'x102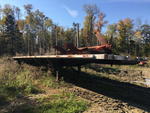 1998 UTILITY FS2CHA FLATBED TRAILER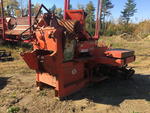 MORBARK 636 DEBARKER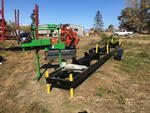 THOMAS BANDSAW MILLS CUSTOM BUILT LOG DRILL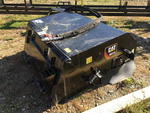 2016 CATERPILLAR BU115 SWEEPER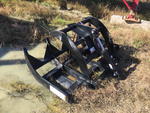 SKIDSTEER LOADER 58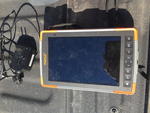 JUNIPER SYSTEMS MESA2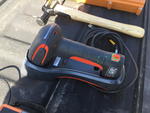 HONEYWELL 1981i WIRELESS BARCODE SCANNER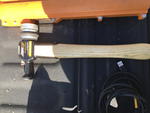 SIGNUMAT LOG TAG HAMMER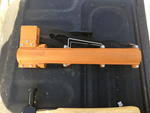 SIGNUMAT AUTOMATIC MAGAZINE

(19) BOXES OF SIGNUMAT LOG TAGSLOG TAGS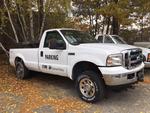 2006 FORD F250 PICKUP TRUCK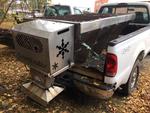 2006 FORD F250 PICKUP TRUCK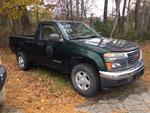 2005 GMC CANYON 4WD PICKUP TRUCK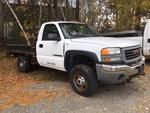 2005 GMC 2500HD FLATBED TRUCK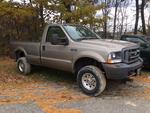 2004 FORD F350XL SUPER DUTY PICKUP TRUCK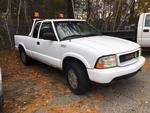 2001 GMC SONOMA PICKUP TRUCK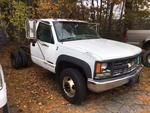 1999 CHEVROLET 3500 CAB-N-CHASSIS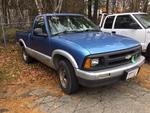 1996 CHEVROLET S10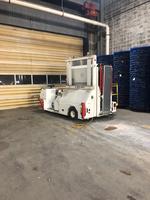 WALLARD PAL-651 AIRPORT LIFT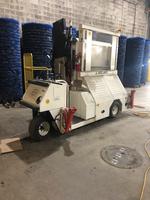 WALLARD PAL-651 AIRPORT LIFT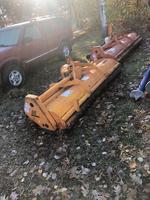 ALAMO MOWER ATTACHMENT 3PT HITCH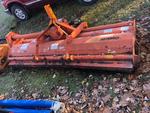 ALAMO MOWER ATTACHMENT 3PT HITCH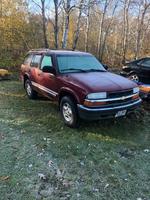 2001 CHEVROLET BLAZER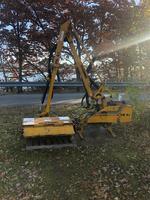 McCONNEL PA41 REAR MOUNT BOOM MOWER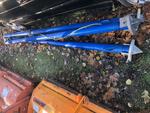 VESTIL COM TRIPOD HOIST STAND

Auction 18-197

PUBLIC TIMED ONLINE CONSIGNMENT AUCTION 18-197


*************************************************************
1986 DELOUPE OVERSIZED LOG TRAILER - '98 UTILITY FLATBED TRAILER - (3) LOG TRAILERS - MORBARK 636 DEBARKER - LOG DRILL - CAT SWEEPER - GRAPPLE BUCKET - TRUCKS & SUV - LOG SCALING ACCESSORIES - MOWING EQUIPMENT - AIRPORT EQUIPMENT
*************************************************************
RE: ASSETS FROM SECURED LENDERS - INDIVIDUALS - MUNICIPALITIES
*************************************************************
ONLINE BIDDING BEGINS: SUNDAY, NOVEMBER 11, 2018 AT 9AM

ONLINE BIDDING ENDS: MONDAY, NOVEMBER 26, 2018 AT 1PM
(STAGGERED END TIMES)
*************************************************************
PREVIEW DATE:
BELFAST: MONDAY, NOVEMBER 19, 2018 FROM 10-11AM
SCARBOROUGH: WEEKDAYS FROM 8AM-4PM
PORTLAND: BY APPOINTMENT ONLY - NO UNAUTHORIZED ACCESS



YOU MUST LOG ONTO PROXIBID.COM TO BID AT THIS SALE. CLICK ON PROXIBID LOGO ABOVE.

STAGGERED END TIMES: The Timed Online Auction will be utilizing a staggered end time of (1) Lot ending every (2) minutes. Extending bidding will continue into the next end time until there is no bid for a full 2 minute period. (Lot 1 ends at 1PM, Lot 2 ends at 1:02PM, Lot 3 ends at 1:04PM, etc. unless the lot is in extended bidding.)

AUCTIONEER'S NOTE: Select consignments are being accepted for this sale. Please contact auctioneer's office for online posting & advertising deadlines. Call (207) 885-5100 and request Auction Number 18-197.

AUCTION CATALOG:
ASSETS LOCATED AT 56 STEPHENSON LANE, BELFAST, ME:
1.) 1986 DELOUPE INC OVERSIZED 4-AXLE 48'x132" LOG TRAILER, 12R22.5 TIRES, S/N: 2D9FM42C7G1004328
2.) 40'x102" TRI-AXLE LOG TRAILER, 425/65R22.5 TIRES ON ALUMINUM RIMS, S/N: UNKNOWN
3.) 1986 DELOUPE 45'x102" TRI-AXLE LOG TRAILER, 11R22.5 TIRES, S/N: 2DPWLA5C8G1004319
4.) 38'x102" TRI-AXLE LOG TRAILER, 11R24.5 TIRES (**MISSING TIRE**), S/N: UNKNOWN
5.) 1998 UTILITY FS2CHA TANDEM AXLE 48'x102" FLATBED TRAILER, 295/75R22.5 TIRES, S/N: 1UYFS2489WA316923
6.) MORBARK DEBARKER MODEL: 636, 100hp 3-ph MOTOR, (2) 20' TROUGHS, S/N: 577
7.) THOMAS BANDSAW MILLS CUSTOM BUILT 24.5'x31" LOG DRILL w/ PREDATOR 173cc ENGINE
8.) 2016 CATERPILLAR BU115 SWEEPER, S/N: JXS02167
9.) SKIDSTEER LOADER 58" GRAPPLE BUCKET ATTACHMENT

ASSETS LOCATED AT 1 RUNWAY RD, SOUTH PORTLAND, ME:
10.) JUNIPER SYSTEMS MESA2 RUGGED TABLET W/ LOGSCALING PRO SOFTWARE S/N: 202824
11.) HONEYWELL 1981i WIRELESS BARCODE SCANNER S/N: 17237B009E w/ CCB02A-100BT DOCK/CHARGER
12.) SIGNUMAT by LATSCHBACHER LOG TAG HAMMER
13.) SIGNUMAT by LATSCHBACHER AUTOMATIC MAGAZINE
14.) (19) BOXES OF SIGNUMAT LOG TAGS W/ BAR CODES
15.) 2006 FORD F250 REGULAR CAB PICKUP TRUCK W/ DOWNEASTER STAINLESS STEEL SANDER, 54,452 MILES, S/N: 1FTNF21546EA70879
16.) 2005 GMC CANYON 4WD REGULAR CAB PICKUP TRUCK, 71,780 MILES, S/N: 1GTDT146458132703
17.) 2005 GMC 2500HD REGULAR CAB FLATBED TRUCK, 6.0L V8, AUTOMATIC, 75,936 MILES, S/N: 1GTHK24U25E109432 (*** DOES NOT START***)
18.) 2004 FORD F350XL SUPER DUTY REGULAR CAB PICKUP TRUCK, 94,724 MILES, S/N: 1FTSF31L84EA63261 (*** STARTS - DOES NOT GO IN GEAR ***)
19.) 2001 GMC SONOMA EXTENDED CAB PICKUP TRUCK, LIGHT BAR, TONNEAU COVER, 143,697 MILES, S/N: 1GTDT19W718106180 (*** DOES NOT START***)
20.) 1999 CHEVROLET 3500 CAB-N-CHASSIS, DUAL REAR WHEELS, 119,699 MILES, S/N: 1GBJK34R6XF022511 (***DOES NOT START***)
21.) 1996 CHEVROLET S10 2WD REGULAR CAB PICKUP TRUCK, 102,876 MILES, S/N: 1GCCS1445TK222505

ASSETS LOCATED AT YELLOWBIRD ROAD, PORTLAND, ME:
22.) WOLLARD PAL-651 AIRPORT PASSENGER ACCESS LIFT S/N: 076-09-97
23.) ALAMO MOWER ATTACHMENT 3PT HITCH(YELLOW)
24.) ALAMO MOWER ATTACHMENT 3PT HITCH(ORANGE)
25.) 2001 CHEVROLET BLAZER SUV, 4DR, 132,025 MILES, S/N: 1GNDT13W31K204027
26.) McCONNEL PA41 REAR MOUNT BOOM MOWER S/N: 7441800008001, WEIGHT: 134
27.) VESTIL COM TRIPOD HOIST STAND

REMOVAL:
TUESDAY, NOVEMBER 27, 2018
LOTS 1-21: 8AM-10AM. Buyer is responsible for loading their purchases. No equipment or person will be available for lifting. Please bring appropriate equipment and help.
LOTS 22-27: 8AM-3PM Assistance is available for loading lots 22-27 only.

TERMS: PAYMENT IN US FUNDS BY VISA/MC ONLY. 17% Buyer's Premium. Purchaser responsible for shipping arrangements. For more information contact Auctioneer's office at (207) 885-5100 and request auction #18-197., Richard J. Keenan, License #236. Our 46th Year & 7,913th Auction.