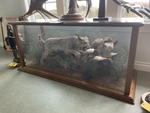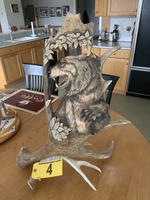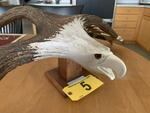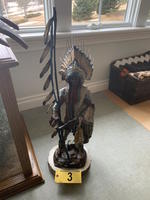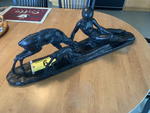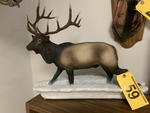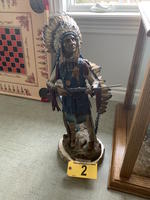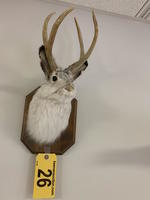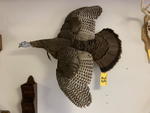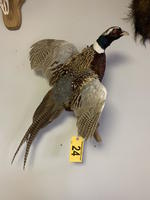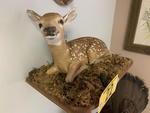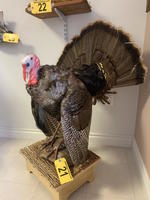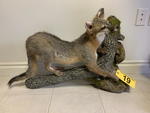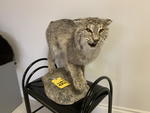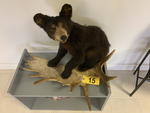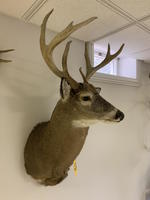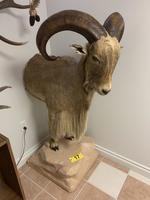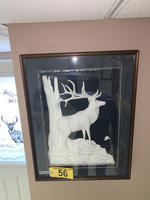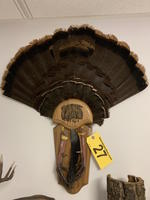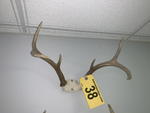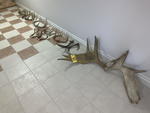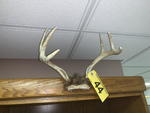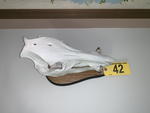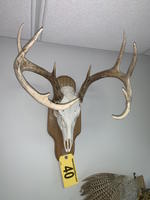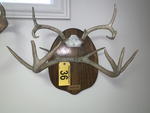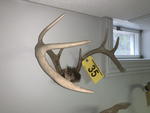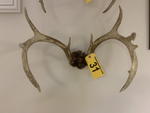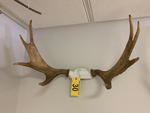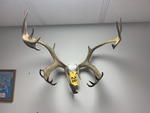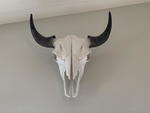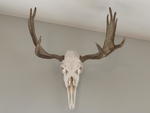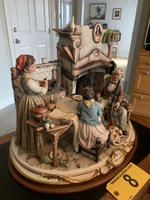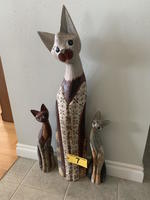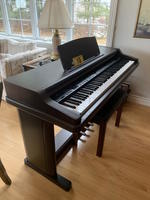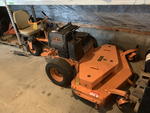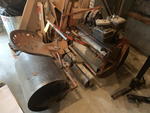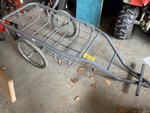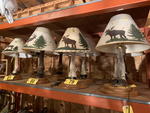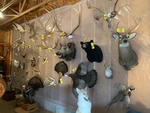 Click an image for an enlarged version.


Auction 19-76
PUBLIC TIMED ONLINE AUCTION 19-76
*************************************************
TAXIDERMY - GUN CABINET - MUSICAL INSTRUMENTS - HOME FURNISHINGS & DECOR - TOOLS - SHOP EQUIPMENT - ELECTRICAL SUPPLIES - EXERCISE EQUIPMENT
*************************************************
RE: ASSETS FROM DOWNSIZING ESTATE, SABATTUS, ME
*************************************************
ONLINE BIDDING BEGINS: SATURDAY, APRIL 20, 2019, 9AM
ONLINE BIDDING ENDS: MONDAY, MAY 6, 2019, 1PM
*************************************************
PREVIEW: MONDAY, APRIL 29, 2019 FROM 10-11AM,
448 CROWLEY RD., SABATTUS, ME
*NO UNATTENDED ACCESS TO THE PROPERTY WILL BE ALLOWED. PARTIES MAY ACCESS THE PROPERTY ON THE SCHEDULED PREVIEW DATE AND AT THE SPECIFIED TIMES ONLY.



YOU MUST LOG ON TO PROXIBID.COM TO BID AT THIS SALE. CLICK ON PROXIBID LOGO ABOVE.

STAGGERED END TIMES: The Timed Online Auction will be utilizing a staggered end time of (10) Lot ending every (2) minutes. Extending bidding will continue into the next end time until there is no bid for a full 2 minute period. (Lots 1-10 end at 1PM, Lots 11-21 end at 1:02PM, Lots 22-32 ends at 1:04PM, etc. unless the lot is in extended bidding.)

AUCTION CATALOG ONLINE NOW!

TAXIDERMY - SHOOTING & FIREARM ACCESSORIES:
- MOUNTS: LYNX, WHITETAIL, BEARDED HEN, DOUBLE BEARDED GOBBLER, BEAR, BEAR CUB, BOBCAT, COYOTE, RUSSIAN BOAR, SQUIRREL, FAWN
- WHITETAIL, CARIBOU, & MOOSE ANTLERS
- CARL KAUBA NATIVE AMERICAN SCULPTURES
- CARVED MOOSE ANTLERS
- EUROPEAN MOUNTS
- MOOSE, CARIBOU, WHITETAIL, ELK HOOF LAMPS
- GUN CABINET
- RANGE TARGETS
- SHOOTING CHAIR & RESTS
- DEER STAND

MUSICAL INSTRUMENTS & EQUIPMENT
- TECHNICS PCM DIGITAL ENSEMBLE
- ELECTRICAL & ACOUSTIC GUITARS: ALVAREZ, JACKSON, & FORCE GUITARS
- DIGITAL KEYBOARDS
- AMPLIFIER
- STEREO EQUIPMENT
- FLAT PANEL TV

FURNITURE - DECOR - MISCELLANEOUS
- MANTLE & WALL CLOCKS
- EXERCISE EQUIPMENT
- HARLEY-DAVIDSON MOTORCYCLE PARTS
- HARLEY-DAVIDSON PORTABLE CHARCOAL GRILL
- HOUSEHOLD FURNITURE & DECOR
- CONVERTA-TABLE BENCH TABLE
- PEWTER & COPPER KETTLES
- EARTHENWARE & GLASSWARE

SPORTING EQUIPMENT - HUNTING:
- CROSSBOW
- GAME CALLS
- HUNTING KNIVES
- GUN SLINGS
- SCOPES
- GUN CABINET
- HELMET
- SHOOTING TARGET
- GUN RESTS
- CROSS COUNTRY SKIS
- CAMP LANTERN
- CAMP STOVE
- SNOWSHOES
- DRY BAGS
- 2-WAY RADIOS
- CABELLA'S MEAT GRINDER & SAW

SHOP TOOLS & EQUIPMENT
- MILWAUKEE & DEWALT POWER TOOLS: RECIPROCATING SAWS, HAMMER DRILLS, CORDLESS DRILL DRIVERS, PORTABLE BANDSAW, CIRCULAR SAW
- MILWAUKEE PORTABLE BANDSAW TABLE
- HILTI DX400 POWDER ACTUATED FASTENER TOOL & CASE
- GREENLEE 767 KNOCKOUT HAND-PUMP & PUNCH SET
- GREENLEE C-FRAME KNOCKOUT DRIVER-PUNCH W/ 767 HAND-PUMP, CASE
- NORTHERN INDUSTRIAL PORTABLE HYDRAULIC POWER UNIT
- ALEMITE CORDLESS GREASE GUN
- ABRAISIVE CUT-OFF SAW
- PORTABLE AIR TANK
- CRAFTSMAN STICK WELDER
- FISH TAPES
- HYDRAULIC FLOOR JACK
- COMMERCIAL & RESIDENTIAL ELECTRICAL SUPPLIES

REMOVAL: Tuesday, May 7th from 8am-12pm. Buyer must provide their own help for loading purposes. Lifting and loading services are not provided.
If items are not picked up during removal period, buyer will forfeit the item(s) with no refund.

TERMS: Valid credit card required to bid. Payment will be by Visa/MC ONLY. 17% Buyer's Premium. Purchaser responsible for trucking/shipping arrangements. For more information contact Auctioneer's office at (207) 885-5100 and request auction #19-76. Richard J. Keenan #236. Our 47th Year & 8,010th Auction.