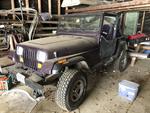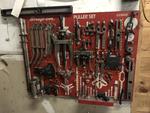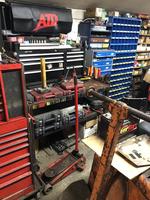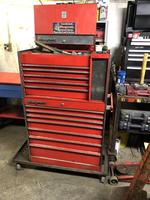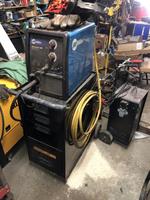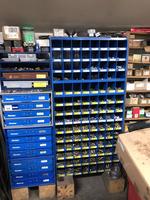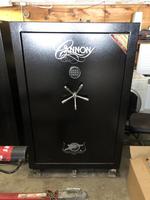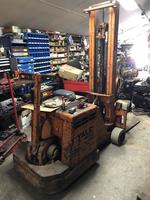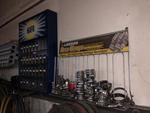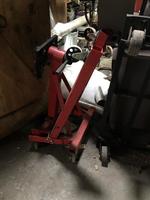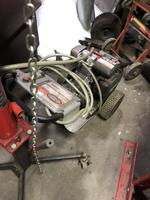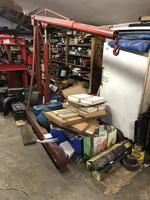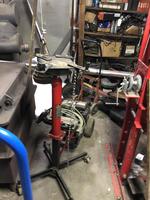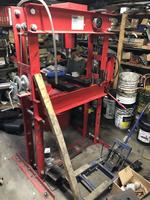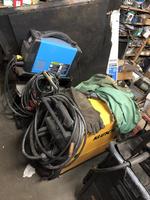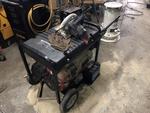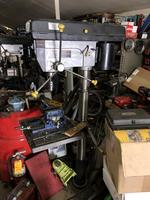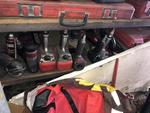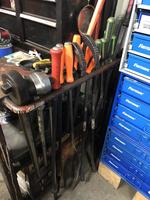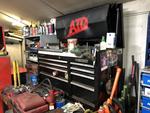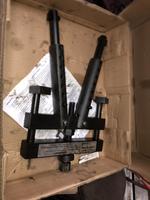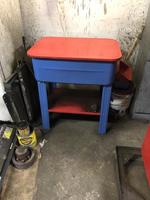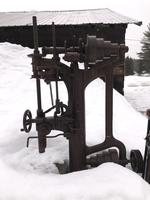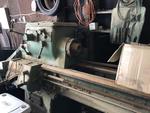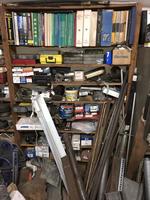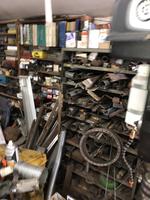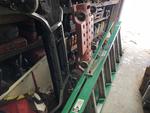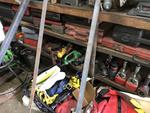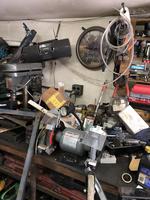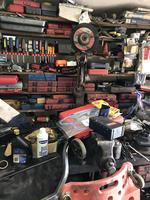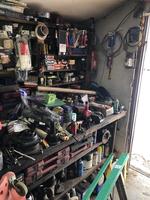 Auction 19-96
PUBLIC TIMED ONLINE AUCTION 19-96
*************************************************
MECHANICS & CONTRACTORS TOOLS - LARGE INVENTORY OF SNAP-ON TOOLS - SHOP EQUIPMENT - ENGINE LATHE
TOOL CHESTS - SNAP-ON PULLER SET - SHOP SUPPLIES & INVENTORY
GENERATOR - WELDERS - JEEP WRANGLER
*************************************************
ONLINE BIDDING BEGINS: SUN, MAY 19, 2019, 9AM
ONLINE BIDDING ENDS: MON, JUNE 3, 2019, 1PM
*************************************************
RE: ASSETS OF THE LATE FLINT A. YORK
*************************************************
PREVIEW: (Note Time Change) TUE, MAY 28 FROM 10-11AM
486 WEST FREEMAN RD., FREEMAN TOWNSHIP, ME

NO UNATTENDED ACCESS TO THE PROPERTY WILL BE ALLOWED. PARTIES MAY ACCESS THE PROPERTY ON THE SCHEDULED PREVIEW DATES AND AT THE SPECIFIED TIMES ONLY.
THANK YOU FOR YOUR COOPERATION.

AUCTIONEER'S NOTE: The Keenan Auction Company has been selected by Ms. Dora York, to conduct the Timed Online Auction for assets of the late Flint A. York of Freemen Township, ME. We will offer hundreds good quality, brand name automotive repair tools, tool boxes, machinery and shop equipment located at Flint and Dora York's home and repair shop. Please plan to attend the scheduled preview on May 28th from 10-11AM. A detailed catalog will be provided to all attendees. Please contact our office at 207-885-5100 if you have questions.

Regards, Steve Keenan




YOU MUST LOG ON TO PROXIBID.COM TO BID AT THIS SALE. CLICK ON PROXIBID LOGO ABOVE.

STAGGERED END TIMES: The Timed Online Auction will be utilizing a staggered end time of (10) Lot ending every (2) minutes. Extending bidding will continue into the next end time until there is no bid for a full 2 minute period. (Lots 1-10 end at 1PM, Lots 11-21 end at 1:02PM, Lots 22-32 ends at 1:04PM, etc. unless the lot is in extended bidding.)

AUCTION CATALOG:
Available below and on Proxibid.com

REMOVAL: REMOVAL TUES., JUNE 4TH FROM 8AM-3PM. NO FORKLIFT OR LIFTING EQUIPMENT ONSITE. PURCHASER RESPONSIBLE FOR SHIPPING ARRANGEMENTS & FOR EQUIPMENT DISCONNECTS. ITEMS NOT REMOVED BY 3PM ON THIS DAY WILL BE FORFEITED WITHOUT REFUND UNLESS ARRANGEMENTS ARE MADE WITH SELLER.

TERMS: Valid credit card required to bid. Payment will be by Visa/MC. 17% Buyer's Premium. Purchaser responsible for shipping & handling costs. For more information call (207) 885-5100 and request auction number 19-96. Richard J. Keenan #236. Our 47th Year & 8,025th Auction.