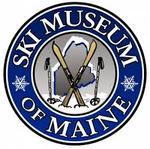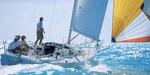 LOT 1 (file photo)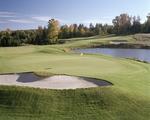 LOT 2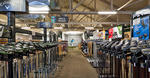 LOT 2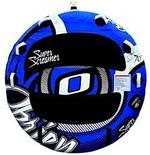 LOT 3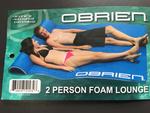 LOT 4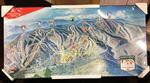 LOT 5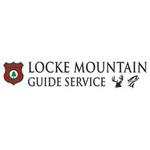 LOT 6


LOT 7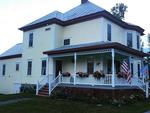 LOT 8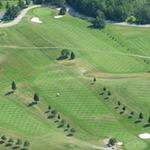 LOT 8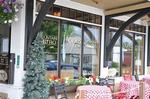 LOT 8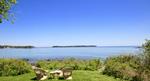 LOT 9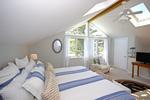 LOT 9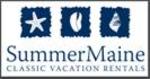 LOT 9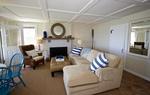 LOT 9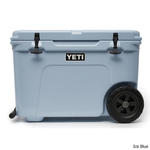 LOT 10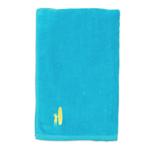 LOT 10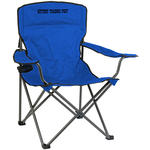 LOT 10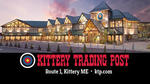 LOT 10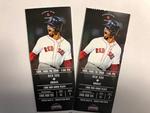 LOT 11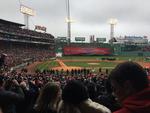 LOT 11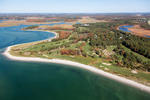 LOT 12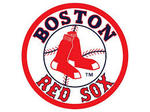 LOT 13

Auction 19-112

PUBLIC TIMED ONLINE BENEFIT AUCTION 19-112


*************************************************************
MID-COAST OCEANFRONT GETAWAY - SAILING TRIP - RED SOX TICKETS - BILL GREEN FISHING ADVENTURE - RANGELEY OVERNIGHT PACKAGE - GOLF OUTINGS - WATER TOYS - SUNDAY RIVER TRAIL MAP - BEACH PACKAGE - *************************************************************
RE: SKI MUSEUM OF MAINE ANNUAL SPRING ONLINE AUCTION
*************************************************************
ONLINE BIDDING BEGINS: SAT., MAY 11, 2019 AT 9AM
ONLINE BIDDING ENDS: FRI., MAY 24, 2019 AT 1PM
(STAGGERED END TIMES)
*************************************************************



CLICK THE PROXIBID BUTTON TO BEGIN BIDDING!

THANKS TO ALL OF OUR DONORS WHO HAVE PROVIDED ITEMS FOR OUR ANNUAL ONLINE AUCTION. WITHOUT YOUR DONATIONS THIS AUCTION WOULD NOT BE POSSIBLE.
SINCERELY,
COOPER FRIEND, PRESIDENT
SKI MUSEUM OF MAINE

AUCTION LOT LISTING:

LOT 1 - 4-HOUR AFTERNOON SAIL ON EGGEMOGGIN REACH. 12-4PM. 34' J105 SAILBOAT, TRIP WILL INCLUDE VIEWS OF DEER ISLE, BLUE HILL BAY, CAMDEN HILLS. LEAVE AND RETURN TO BENJAMIN RIVER IN SEDGWICK. DONATED BY STEPHEN BLAISDELL. INCLUDES SNACKS & BEVERAGES. - $400 VALUE

LOT 2 - GOLF GIFT CERTIFICATES - $164 VALUE GREENS FEES TO FOX RIDGE GOLF CLUB AND A $50 GIFT CERTIFICATE TO GOLFSKIWAREHOUSE.COM

LOT 3 - O'BRIEN SUPER SCREAMER 2-PERSON TOWABLE TUBE
DONATED BY PORT HARBOR MARINE - $159 VALUE

LOT 4 - O'BRIEN 2-PERSON FOAM WATER FLOAT
DONATED BY PORT HARBOR MARINE - $80 VALUE

LOT 5 - 48" X 24" ARTI-PLAQ OF SUNDAY RIVER TRAIL MAP
DONATED BY RIVER FUND REAL ESTATE - $400 VALUE

LOT 6 - FULL DAY FLY-FISHING ADVENTURE W/ BILL GREEN DONATED BY LOCKE MOUNTAIN GUIDE SERVICE - $450 VALUE

LOT 7 - GOOSE RIVER GOLF PACKAGE - $285 VALUE
INCLUDES: $200 IN GREEN FEES, $65 1-HOUR LESSON W/ PRO, $20 GIFT CERTIFICATE TO HARBOR DOGS ON THE WATER IN CAMDEN HARBOR. DONATED BY GOOSE RIVER GOLF CLUB, ROCKPORT, ME - $285 VALUE. Scenic and challenging, Goose River Golf Course is one of Mid-coast Maine's hidden gems. Several holes offer spectacular views of Mount Battie and Ragged Mountain. A rolling landscape that traverses varying terrain along the meandering Goose River offers plenty of challenges for players of all abilities. A different set of tees uniquely positioned on each of the nine greens adds variety to your golf round. The extremely well maintained greens are small, fast and slightly elevated with many subtle breaks. One hundred year old pine trees set in a countryside setting with occasional glimpses of the wildlife and waterfowl inhabiting the pine groves and wetlands compliment your golfing experience.

LOT 8 - RANGELEY ME OVERNIGHT PACKAGE - $340 VALUE
Includes a 1-night stay for 2-people, lakeside lodging at the Rangeley Lakes Bed & Breakfast. Golf at Mingo Springs and a $75 Gift Certificate at Forks in the Air Mountain Bistro.

LOT 9 - LATE SUMMER/FALL MIDCOAST ME GETAWAY & 4-LIVE LOBSTERS! - $998 VALUE
3-night stay on Crescent Beach in Owls Head, ME with Summer Maine Vacation Rentals. $50 in Midcoast Bucks and 4-live lobsters. One bedroom cottage known as "Ginn on the Rocks" sleeps 4. Offered September 3- October 31, 2019. Weekends included, subject to availability.

LOT 10 - GOING TO THE BEACH! YETI COOLER, BEACH CHAIRS & TOWELS! - $568 VALUE DONATED BY KITTERY TRADING POST - YETI TUNDRA WHEELER COOLER $400. (2) BEACH CHAIRS $70. (2) JOHNNIE O BEACH TOWELS $98

LOT 11 - (2) RED SOX -VS- ORIOLES HOME GAME TICKETS, AUGUST 18TH 1:05PM AT FENWAY PARK VALUE $240 DONATED BY DICK KEENAN - (2) LOGE BOX-HOME PLATE TICKETS FOR SUNDAY, AUGUST 18, 2019 1:05PM GAME RED SOX -VS- ORIOLES LOGE BOX 125/ROW LL/SEAT 1 & 2.

LOT 12 - 18-HOLES OF GOLF, FOURSOME AT PROUTS NECK COUNTRY CLUB, SCARBOROUGH, ME - VALUE $200 Donated by Prouts Neck Golf Course - Golf for (4) on walking course - Available June, September & October 2019. The Prouts Neck Country Club was built in 1907 in Scarborough, Me. Designed by architect Wayne Stiles, this 18-hole course offers terrific views and challenging play for golfers at every skill level. Well-groomed fairways and greens keep Prouts Neck Country Club difficult yet friendly, and the staff can offer tips and tricks for playing your best round. Metal spikes are allowed at Prouts Neck Country Club. Please note that this an ocean side walking course. Carts are available for players over 70 years old or players with physical impairment. There is no restaurant facility onsite.

LOT 13 - (2) RED SOX -VS- RANGERS HOME GAME TICKETS, JUNE 11TH 7:10PM AT FENWAY PARK VALUE: $282 DONATED BY LES OTTEN (2) FIELD BOX TICKETS FOR TUESDAY, JUNE 11, 2019 7:10PM GAME RED SOX -VS- RANGERS FIELD BOX 56/ROW L/SEAT 1 & 2.

REMOVAL/PICKUP: Winning Bidders should contact the Ski Museum of Maine at:
Mail: PO Box 359, Kingfield, ME 04947
Email: info@skimuseumofmaine.org
Phone: (207) 265-2023

TERMS: Valid credit card required to bid. Payment by Visa/MC only. 6% Buyer's Premium. Purchaser responsible for shipping arrangements. For more information contact Auctioneer's office at (207) 885-5100 and request auction #19-112. Richard J. Keenan #236. Our 47th Year & 8,027th Auction.