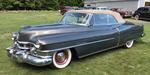 1950 Cadillac Convertible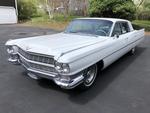 1964 Cadillac Series 62 Sedan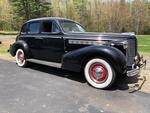 1938 Buick Special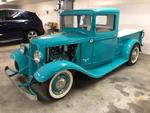 1933 Ford Hot Rod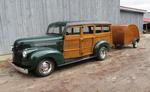 1946 Chevrolet Woody Wagon Street Rod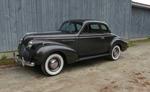 1939 Buick Special Coupe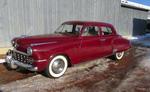 1948 Studebaker Land Cruiser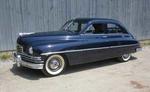 1950 Packard 4-dr. Sedan

1966 Chevrolet C-10 1/2-ton Panel Truck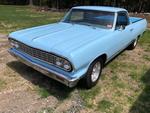 1964 CHEVROLET EL CAMINO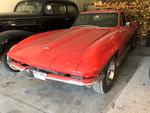 1967 Chevrolet Corvette Stingray 327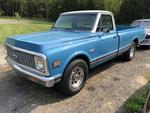 1972 Chevrolet Cheyenne Super 20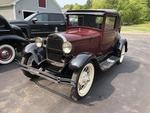 1929 Ford Model A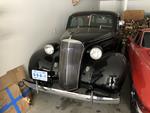 1937 Chevrolet Master 2-door Coupe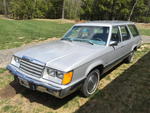 1983 Ford LTD Wagon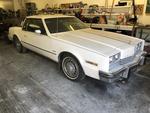 1980 Oldsmobile Toronado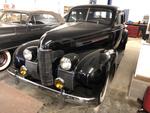 1939 Oldsmobile Business Coupe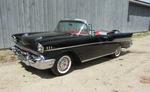 1957 Chevrolet Bel Air Convertible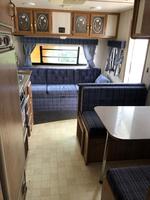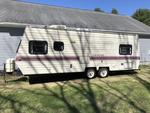 Chateau Travel Trailer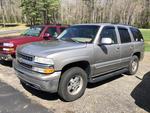 2001 Chevrolet 4dr. Tahoe SUV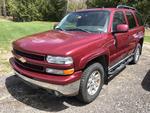 2005 Chevrolet Tahoe 4wd SUV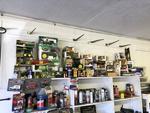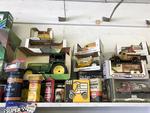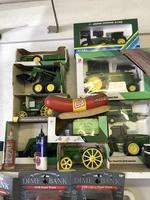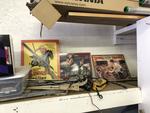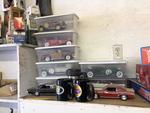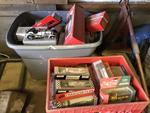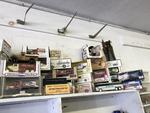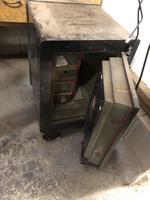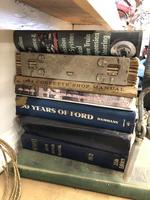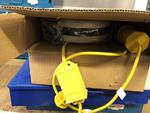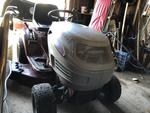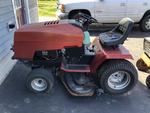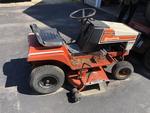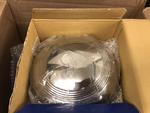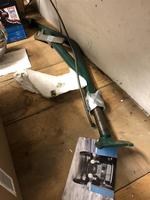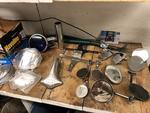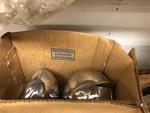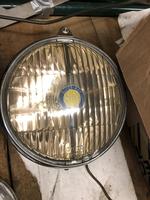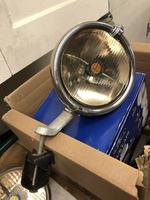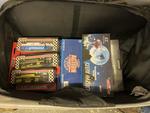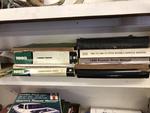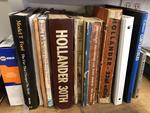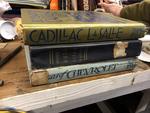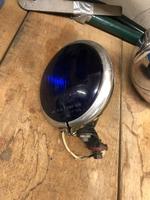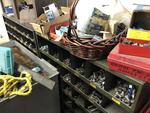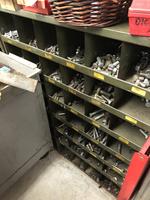 Auction 19-63
PUBLIC AUCTION 19-63
20+ CLASSIC CARS - DIE CAST COLLECTIBLES - NEW OLD STOCK PARTS - SHOP TOOLS & EQUIPMENT
SALE HELD AT THE PHIL & ROXANNE HALL RESIDENCE
6 LABRADOR LANE, SCARBOROUGH, ME
SATURDAY, JULY 13, 2019 AT 10AM

PREVIEW: Friday, July 12, 2019 from 10AM-2PM & 8AM Morning of Sale. Sale is being conducted at the Hall's private residence. Adherence to the scheduled preview dates and times is appreciated.





PARTIAL LISTING!

- 1929 FORD MODEL A DELUXE SPORT COUPE, MILES: 83,678
S/N: A3797350 W/CAR COVER

- 1933 FORD HOT ROD COUPE, , FLATHEAD V8, EDELBROCK HEADS, DUAL CARBURETORS, COLUMBIA 2-SPEED REAR END, WHITEWALL TIRES.

- 1937 CHEVROLET MASTER 2-DOOR COUPE, MILES: 46,587 STYLE NO. 37-1211, BODY NO. T13633 FACTORY BUCKET SEATS, STRAIGHT FRONT AXLE. STRAIGHT 8

- 1938 BUICK SPECIAL 4-DOOR SEDAN, STRAIGHT 8, 3-SPEED ON FLOOR, MILES: 63,156, STYLE NO.38-4419, BODY NO. 37129, TRIM NO. 400, ALL ORIGINAL INCLUDING RUNNING BOARD MATS, FENDER SKIRTS. GOOD STEERING WHEEL.

- 1939 BUICK SPECIAL MODEL 46 COUPE, STRAIGHT 8, MILES: 71,658 STYLE NO. 39-44278 BODY NO. L815, TRIM NO. 700

- 1939 OLDSMOBILE BUSINESS COUPE, ALL ORIGINAL, ORIGINAL PAINT, MIRRORS, FOG LIGHTS, ORIGINAL CAR JACK & SPARE TIRE, MILES: 29,279

- 1946 CHEVROLET WOODY WAGON STREET ROD, 5.3L V8,700R TRANSMISSION, MUSTANG FRONT END, POWER STEERING, POWER BRAKES, AIR CONDITIONING, CUSTOM BUILT, "WOODY" TEAR DROP TRAILER

- 1948 STUDEBAKER LAND CRUISER, LEATHER UPHOLSTERY, 1999 4.0 CU.IN. AMC 6-CYLINDER, AUTOMATIC TRANSMISSION.

- 1950 CADILLAC 62 CONVERTIBLE

- 1950 PACKARD MODEL 2352 TOURING SEDAN, STRAIGHT 8, ULTRAMATIC TRANSMISSION.

- 1957 CHEVROLET BEL-AIR CONVERTIBLE, POWER PAC 283 V8, POWERGLIDE, 25 FACTORY OPTIONS, WONDERBAR RADIO, POWER STEERING, POWER BRAKES, POWER SEAT, POWER WINDOWS, FACTORY AIR CONDITIONING, TISSUE DISPENSER, TRASH RECEPTACLE, AUTRONIC EYE, FENDER SKIRTS, CONTINENTAL KIT, SPINNER CAPS, MILES: 61,234 S/N: 57-214674

- 1964 CADILLAC SERIES 62 SEDAN, 429 CU IN, 340HP, ENGINE NO. 64N030188 AUTOMATIC, AIR CONDITIONING, POWER WINDOWS, MILES: 56,654

- 1964 CHEVROLET EL CAMINO, REBUILT 283 V8, VORTEC HEADS, POWERGLIDE AUTOMATIC, DUAL EXHAUST, ALUMINUM RIMS

- 1966 CHEVROLET C-10 1/2 TON PANEL TRUCK, ORIGINAL 327 V8, 3-SPEED COLUMN MOUNT TRANSMISSION, RALLY WHEELS, DUAL EXHAUST

- 1967 CHEVROLET CORVETTE STINGRAY COUPE, 327 V8, 300HP., AUTOMATIC, POWER STEERING, POWER BRAKES, OUTSIDE EXHAUST, TINTED GLASS, MILES: 13,553

- 1972 CHEVROLET CHEYENNE SUPER 20 2WD PICKUP TRUCK, 350 V8, 4BBL. AUTOMATIC, FACTORY AIR CONDITIONING, 8FT. BED, P265/75R16 TIRES ON ALUMINUM RIMS, DAY/NIGHT REARVIEW MIRROR, MILES: 8,103 S/N: CKE242Z103868

- 1975MERCEDES-BENZ 280 SL, SILVER

- 1981 OLDSMOBILE TORONADO 2-DOOR COUPE 307 V8, 4BBL. MILES: 46,229 S/N: 1G32Z57Y3BE09762

- 1983 FORD LTD STATION WAGON, MILES: 29,790

- 2001 CHEVROLET TAHOE 4WD SUV, 5.3L V8, LEATHER, AUTOMATIC, S/N: 1GNEK13T91J315037

- 2005 CHEVROLET TAHOE 4WD SUV, 5.3L V8, AUTOMATIC, LEATHER, NEW BRAKES, BUMPER, MILES: 155,700 S/N: 1GNEK13T95R202499

- 1991 CHATEAU 24FT TRAVEL TRAILER, AWNING, DINNETTE, SOFA, FULL SIZE BED, BATH, GALLEY KITCHEN, MICROWAVE, RANGE/OVEN, TV, REFRIGERATOR/FREEZER, A/C, FURNACE, 2-AXLE, NEW TIRES

TERMS: Cash or your good check. 10% Buyer's Premium. All items sold for immediate removal day of sale. For more info contact Auctioneer's office at (207) 885-5100 and request auction #19-63. Rain or Shine. Sale will be conducted under big top tent. Our 47th Year, 8,029th Auction. Richard J. Keenan #236.

REMOVAL: Day of Sale until 4PM and Monday, July 11th from 8AM to Noon.