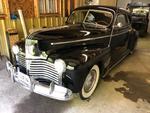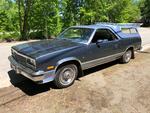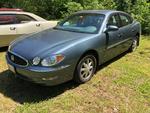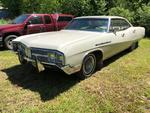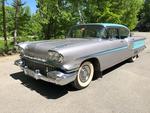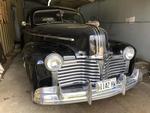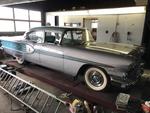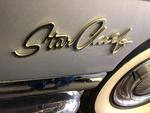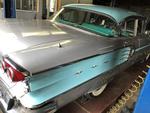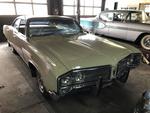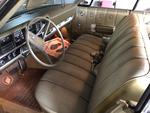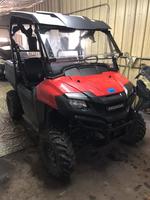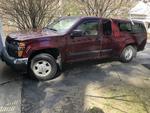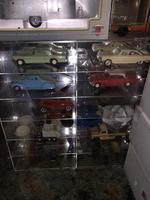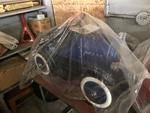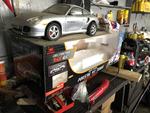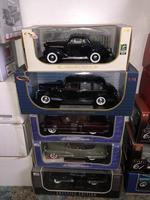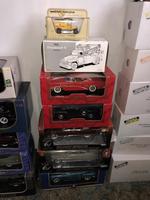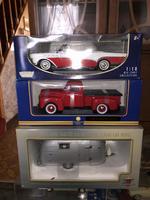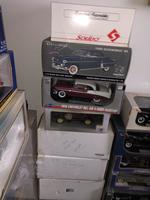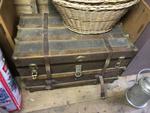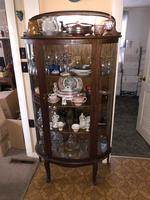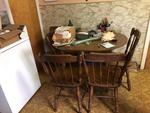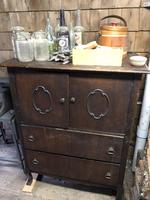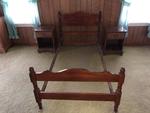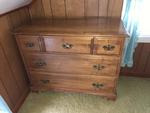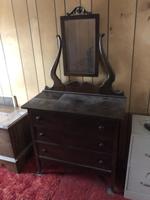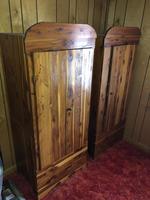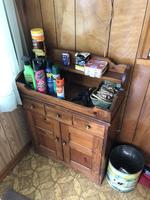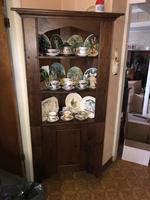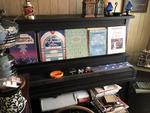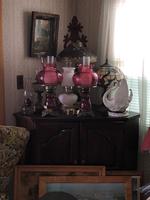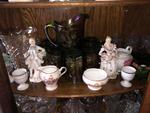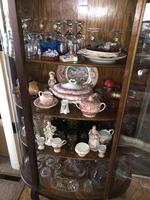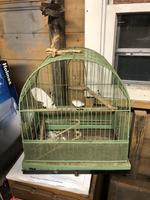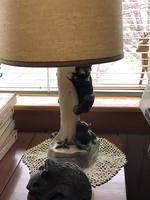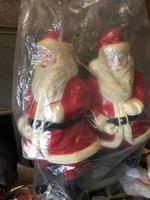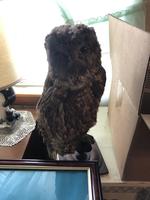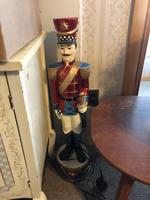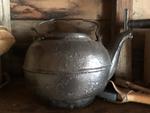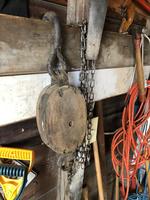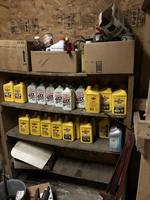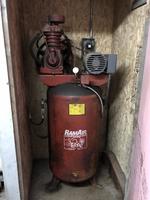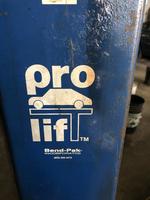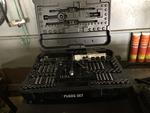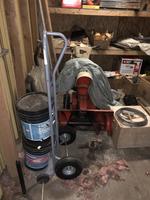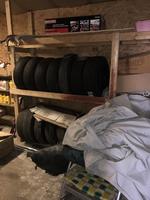 Click an image for an enlarged version.


Auction 19-118E
PUBLIC TIMED ONLINE ESTATE AUCTION 19-118E
*************************************************
COLLECTOR CARS - 41 PONTIAC STREAMLINER - 58 PONTIAC STAR CHIEF
68 LESABRE - 84 ELCAMINO - 08 CHEVY COLORADO - 06 BUICK LACROSS
HONDA PIONEER 700 UTV - 4-POST AUTO LIFT - AIR COMPRESSOR
HOUSEHOLD FURNISHINGS - DIECAST CAR COLLECTION & PEDAL CARS
GLASSWARE - COLLECTIBLES & MISCELLANEOUS
*************************************************
ONLINE BIDDING BEGINS: SUN, JUNE 23, 2019, 9AM
ONLINE BIDDING ENDS: MON, JULY 8, 2019, 1PM
*************************************************
RE: ASSETS OF THE DOUGLAS L. ARNO ESTATE
*************************************************
PREVIEW: THUR, JUNE 27 FROM 2-3PM & WED, JULY 3RD FROM 10-11AM,
15 & 31 AUSTIN DRIVE, BINGHAM, ME

NO UNATTENDED ACCESS TO THE PROPERTY WILL BE ALLOWED. PARTIES MAY ACCESS THE PROPERTY ON THE SCHEDULED PREVIEW DATES AND AT THE SPECIFIED TIMES ONLY.
THANK YOU FOR YOUR COOPERATION.

AUCTIONEER'S NOTE: The Keenan Auction Company has been selected by Ms. Doris Vermette, Personal Representative of the Douglas L. Arno Estate, to conduct the Timed Online Auction for assets of Mr. Arno's estate. We will offer Mr. Arno's four collector cars, his daily pickup and sedan, shop equipment, home furnishings, diecast car collection, antiques, glassware, and various collectibles. On Monday, July 8th at 10AM we will offer two parcels of real estate, Mr. Arno's home at 31 Austin Dr. and his 6-car garage 15 Austin Dr. in Bingham, ME. Please plan to attend the scheduled previews on June 27th from 2-3PM and July 3rd from 10-11AM. A detailed catalog will be provided to all attendees. Please contact our office at 207-885-5100 if you have questions.

Regards, Steve Keenan



YOU MUST LOG ON TO PROXIBID.COM TO BID AT THIS SALE. CLICK ON PROXIBID LOGO ABOVE.

STAGGERED END TIMES: The Timed Online Auction will be utilizing a staggered end time of (10) Lot ending every (2) minutes. Extending bidding will continue into the next end time until there is no bid for a full 2 minute period. (Lots 1-10 end at 1PM, Lots 11-21 end at 1:02PM, Lots 22-32 ends at 1:04PM, etc. unless the lot is in extended bidding.)

PARTIAL LISTING:
VEHICLES - UTV:
- 1941 PONTIAC STREAMLINER STYLE NO. 41-2627 INLINE 6-CYLINDER, MILES: 41,659 S/N: P6JB40808
- 1958 PONTIAC STAR CHIEF SEDAN, MILES: 52,549 S/N: F858H3787
- 1968 BUICK LESABRE SEDAN, MILES: 62,153 S/N: 454398H318332
- 1984 CHEVROLET ELCAMINO 4.3L V6, AUTO, MILES: 56,182
- 2006 BUICK LACROSS SEDAN, S/N: 2G4WD582461273811
- 2008 CHEVROLET COLORADO LT 2WD EXTENDED CAB, 3.7L, 5-CYL., MATCHING CAP, S/N: 1GCCS39E988219172
- 2016 HONDA SXS700 PIONEER UTILITY VEHICLE

SHOP EQUIPMENT:
- BEND-PAK PRO LIFT, 4-POST AUTO LIFT
- RAMAIR VERTICAL AIR COMPRESSOR
- OIL DRAIN UNIT
- JACK STANDS
- ALUMINUM EXTENSION LADDER
- SHOP TOOLS
- HEAVY DUTY 36IN SHOP FAN
- SHOP SUPPLIES, OIL, FILTERS, TIRES
- SIMPLICITY SNO-AWAY SNOWBLOWER

DIECAST & PEDAL CARS - COLLECTIBLES - FURNITURE - MISCELLANEOUS
- 100+/- DIECAST CARS BY DM, FM, SUNSTAR, MIRA, HIGHWAYBL, AMERICAN MINT, ROAD LEGENDS, ROAD SIGNATURE, FAIRFIELD MINT, PRECISION 100, SIGNATURE MODELS, AMERICAN MUSCLE AUTHENTICS, NATIONAL MOTOR MUSEUM MINT, & DIAMLER
- CHILDRENS PEDAL CARS, ANTIQUE CAR & FIRE ENGINE
- BEDROOM SET
- DRY SINK
- MAPLE DINING ROOM SET
- CURVED GLASS CHINA CABINET
- HURRICANE LAMPS
- DESK LAMPS
- UPRIGHT PIANO
- BOSE WAVE RADIO
- 4-DRAWER DRESSER
- 3-DRAWER DRESSER W/ MIRROR
- LANE CEDAR HOPE CHEST
- (2)CEDAR STORAGE ARMOIRS
- 2-DOOR LOUVERED FRONT STORAGE CABINET
- MAPLE 3-DRAWER DRESSER
- SEWING MACHINE CABINET
- MANTLE CLOCK
- VINTAGE TRUCK
- 2-DOOR/3 OVER 2-DRAWER DRESSER- DISHWARE - COOKWARE - BAKEWARE - GLASSWARE
- BEAN POTS
- SMALL KITCHEN APPLIANCES
- OLD BOTTLES & JARS
- VINTAGE TYPEWRITER & STAND
- VINTAGE BIRD CAGE
- CAST IRON KETTLE

TO VIEW THE REAL ESTATE WEBSITE
CLICK HERE.


REMOVAL: TUES., JULY 9TH FROM 8AM-12PM. NO FORKLIFT OR LIFTING EQUIPMENT ONSITE. PURCHASER RESPONSIBLE FOR SHIPPING ARRANGEMENTS & FOR EQUIPMENT DISCONNECTS. ITEMS NOT REMOVED BY 12PM ON THIS DAY WILL BE FORFEITED WITHOUT REFUND UNLESS ARRANGEMENTS ARE MADE WITH SELLER.

TERMS: Valid credit card required to bid. Payment will be by Visa/MC. 17% Buyer's Premium. Purchaser responsible for shipping & handling costs. For more information call (207) 885-5100 and request auction number 19-118E. Richard J. Keenan #236. Our 47th Year & 8,038th Auction.